Panglao and Dauis, Bohol, the Philippines
April 3, 2011
Even a whirlwind trip to Bohol would not be complete without sun-worshiping and spelunking. I gotta hand it to my sister for packing our itinerary with as varied an experience as night and day. From bumming around the beach to cavorting in a cave, she got it all covered in the space of a few hours.
This was a no feet-up vacation; we had to stick to a schedule, which only allowed a couple of hours for beach-bumming. That crossed out beaches requiring long road trips or boat rides. Given my sister's ticking clockwork efficiency, the Bohol Beach Club in Panglao Island was our best bet for some sun, sand, and surf. Its kilometric stretch of white sand was exclusive to resort guests, but they allowed in day-trip visitors for a consumable P500 (almost $12) entrance fee – a deal we couldn't pass up.
We were immediately seduced by the invitingly clear water. My mother, whose swimming days were long behind her, frolicked in the sand (Oh, that was me; she just walked!) in her age-appropriate spiral sun dress. The wide beach and the shallows that went on forever inspired high jinks even at high noon. My sister's teenage nieces combed the sand beneath the surf for half-buried marine life. Their trophy specimen was a baby octopus, which they kept in a bottle but later released in the water.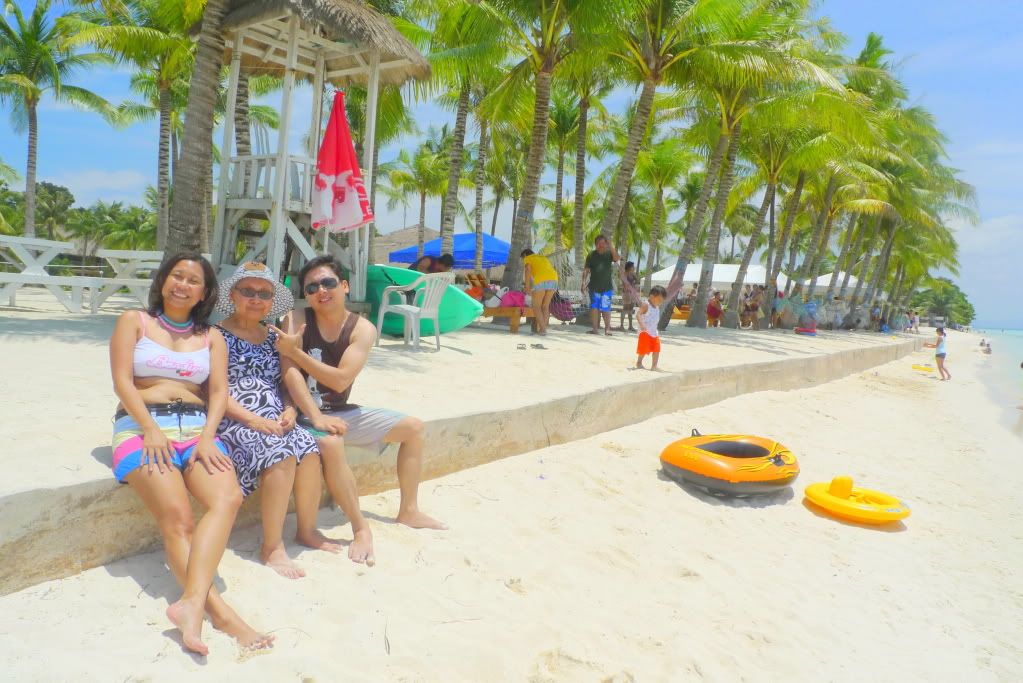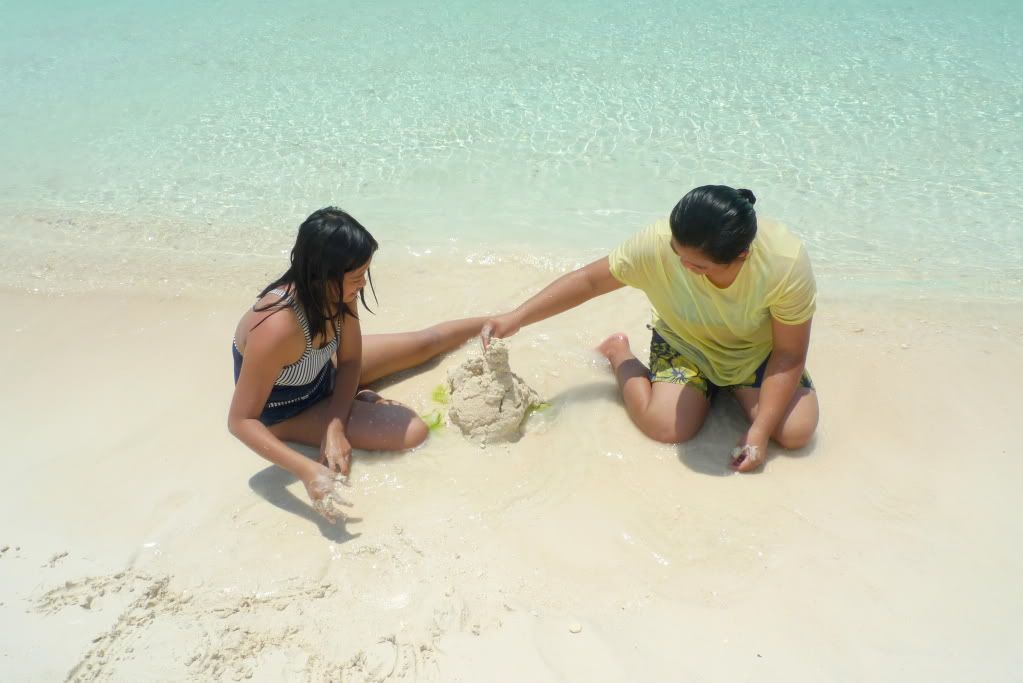 Away from the hordes at public beaches, the Bohol Beach Club's peace and quiet was well worth the fee. The food that came with it made it a bargain. Large servings of mostly seafood dishes were more than enough for a foodie mom, two starving sibs, and two growing girls. The mango-and-sago was the cherry on top (the dessert literally had one). Life was a beach, but I wish it were beachier. I could've lived in that beach, but soon we were off to the next town for another adventure.
There were journeys that a man must take without his mother. One such journey was down a hole on the ground. This time my mother took exception to spelunking; I went down with my mom's girl Friday and my sister's nieces.
Bohol's landscape was pockmarked by caves and caverns, such as the Hinagdanan Cave. Local people explored the hollow underworld through ladders they lowered into one of several holes that punctured the ground, hence the name whose root word in Visayan meant ladder. The slippery steps, a 90-degree drop into the chilly darkness, were paved for tourists.
A deep, dark lagoon almost entirely occupied the cavern. Joey, our guide, walked us through the craggy edges, over sharp stalagmites, while he dished out warnings, historical accounts, scientific facts, and funny jokes with aplomb. He claimed that serpentine drawings on the cave walls were prehistoric. We had to take his word for it despite a nagging feeling that they were modern graffiti. If it were true, it could mean that this hole was a huge snake burrow before human invasion.
Joey's photography skills were as spot on as his punchlines. He hijacked my camera, fiddled with the settings, directed our poses, and took crisper photos than I could've managed.
This was my second visit to Bohol. Despite its diverse attractions, the province still had many tricks up its sleeve. Yet another reason to go back would always come up.
Thank you for reading! Your support is much appreciated. Donate now: