Macau, China
February 1, 2018
"Everything is a memory. Everyone becomes a memory," I waxed nostalgic on Facebook. Even a place could become a memory. My first visit to Macau in the early 1980s was marked with colonial nostalgia. Stone and clay were a stark contrast to the steel and glass of Hong Kong even then. Macau had since moved on 35 years later. Skyscrapers had broken out of its skyline, but it had done a better job at memory preservation than its sister city.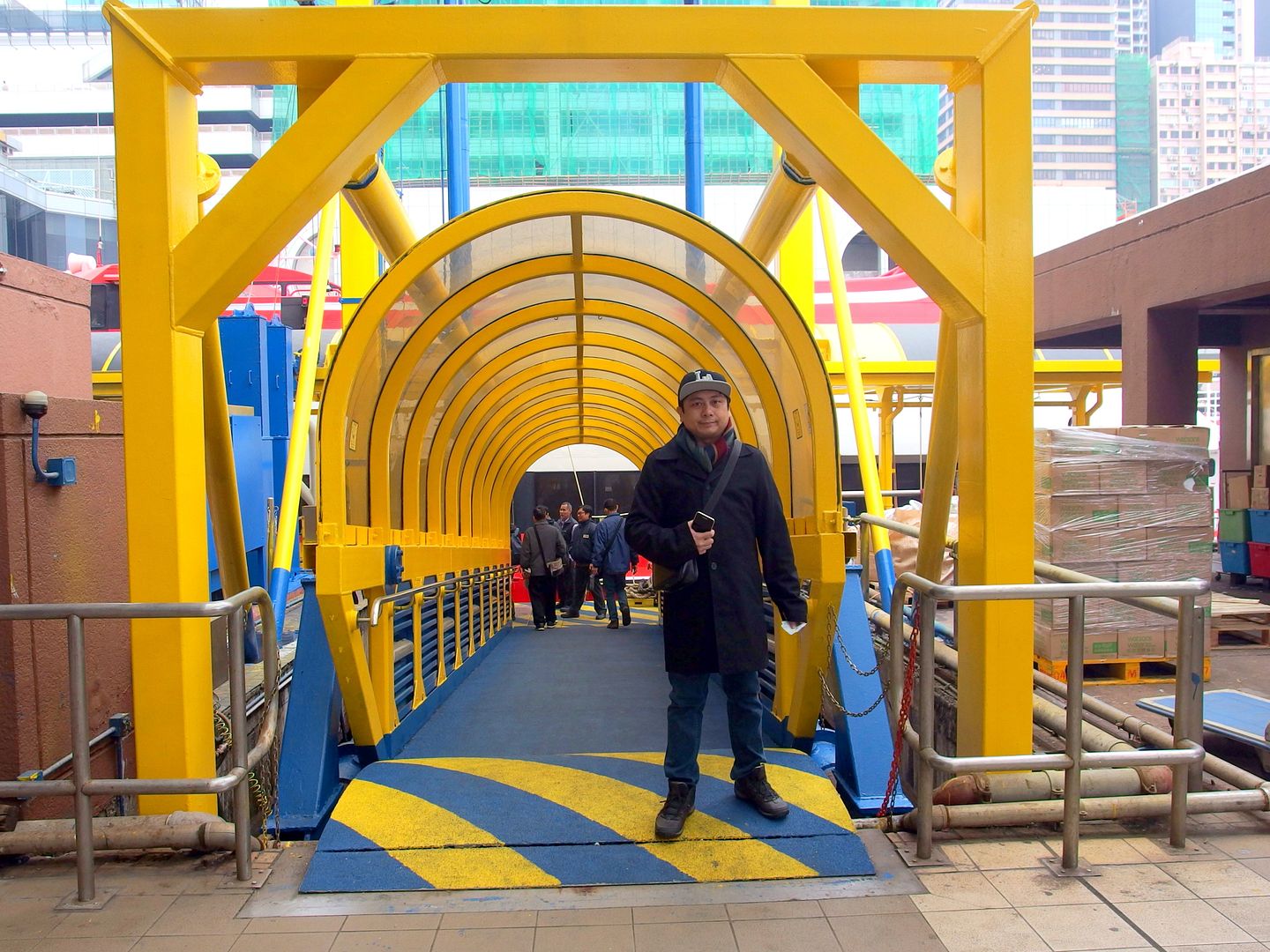 Ki and I skipped the casinos. Our walk commenced at the city's memory lane, Avenida de Almeida Ribeiro. We literally stepped onto colonial era Macau. The dual cultural forces that shaped the city's history could be seen and felt in European and Chinese architecture from a century back. B&W mosaics adorning sidewalks, alleys, and public squares were the city's introductory biometrics of sorts – each pattern was unique. It was a literal touchdown at the Historic Centre of Macau, a UNESCO World Heritage Site.
Christian iconography – fish mosaic at Cathedral Square and star at Av. de Almeida Ribiero – were randomly strewn all over, a rare case in any Chinese city. Macau was truly a crossroad between East and West. Steeped in symbolism and simplicity, the street art was meant to be walked on as part of daily life. Still, I circled them for art appreciation. They were colonial heritage going back to the times when the Portuguese brought their homegrown aesthetic to transform Macau into their little Lisbon in the East.
Artful distractions got us lost in quaint side streets. We asked a young police officer, distractingly handsome himself, for directions to the historic center – the paved expanse of Senado Square (Largo de Senado). We found it crammed with mounted inflatables of golden flowers and bright red puppies heralding the Year of the Dog in two weeks. The giant floats almost obscured the Leal Senado, the colonial seat of the city government where the politico-economic relationship between Portugal and China had been laid out by their official reps. It had since become the jump-off point where tourists congregated before setting off to explore old Macau.
Stately white Santa Casa de Misericórdia (Macau Holy House of Mercy), the world's longest running NGO founded in 1498, could not be eclipsed by all the festivities. This Catholic lay charity was as old as Macau itself, even preceding the establishment of the city government.
Down the crowd-choked alley stood the 200-plus-year-old St. Dominic's Church, notable for a non-religious historic event – as the place of publication of China's first Portuguese-language newspaper. Its fresh coat of yellow and green paint gleamed amidst lit-up signs of shops and restaurants. This confluence of history, religion, commerce, and art gave casinos a run for their gambling money.
Memories could be notoriously patchy, at times only bits and pieces of a whole long forgotten. Such was the Ruins of St. Paul's. The carved façade of what was once the largest Catholic church in Asia became the lone-standing remnant of 17th-century Mater Dei, as it was also called, when the rest of the structure burned down in 1835. More than 180 years later, the ruins would remain as the symbol of Macau even as casino conglomerates took over the city. And it remained just I remembered it back in the early 80s.
The iconic, photogenic façade crowning a prominent hill appeared to be precariously free-standing atop 68 stone steps. Its supporting structures of steel and rock lay hidden at the back. Massive pillars of clay and crushed rock called chunambo gave it stability. This was a traditional method of fortification used by the Portuguese in port settlements in Asia and Africa.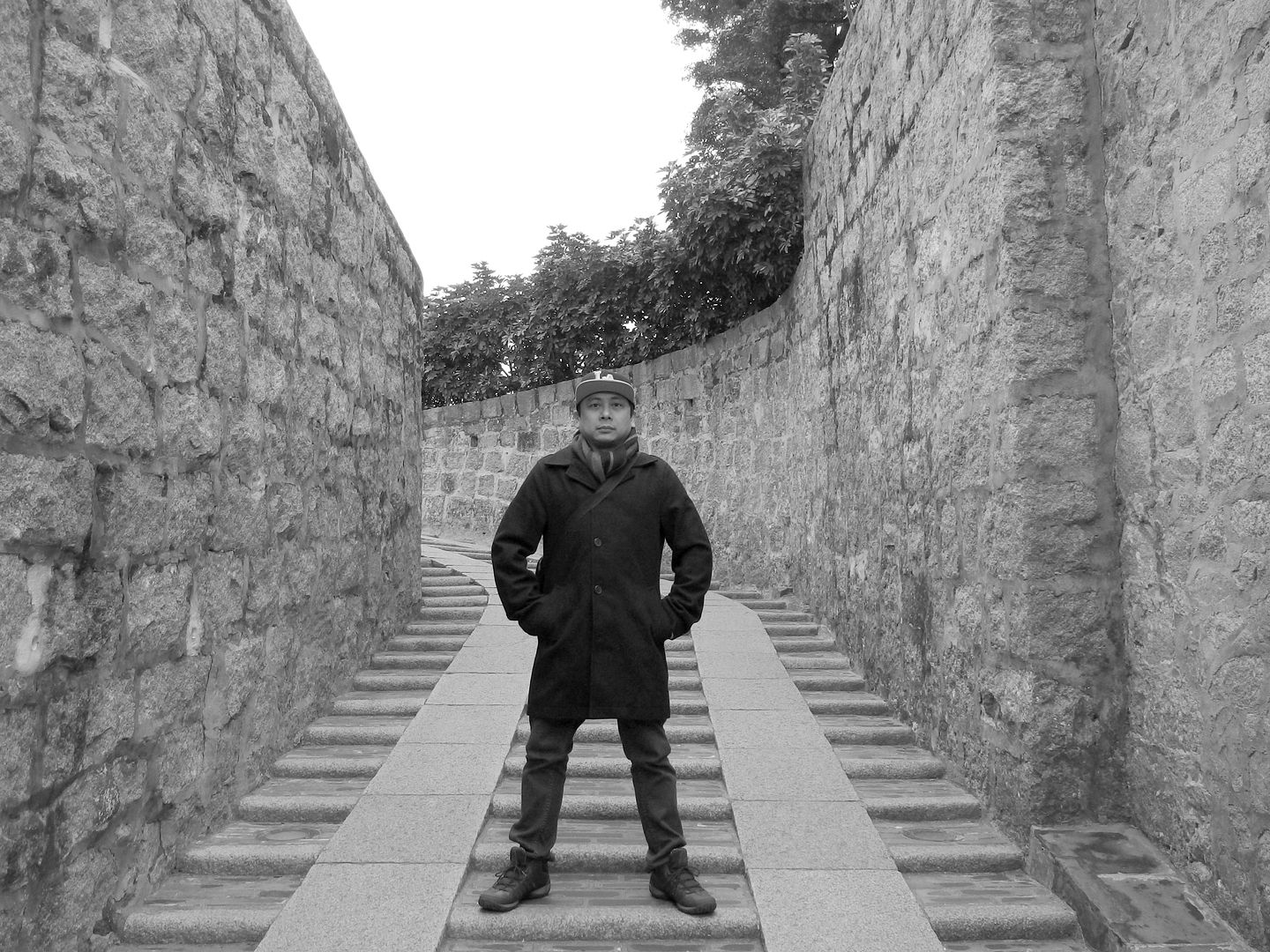 But Ki was allergic to touristy crowds. After obligatory photo ops with the famous ruins, we escaped eastward up Mount Hill, although the day's end was drawing nigh. As we reached the top of Fortaleza do Monte, Macau Museum had closed for the day. All was not lost; the fort built five centuries ago, the oldest Western-style one in China, was a museum in and of itself. An actual, or so it seemed, steel cannon, its muzzle jutting out of the crenellation, was trained directly at the lotus-shaped tower of Grand Lisboa Hotel. Of course, the visual metaphor was not lost on me: the old easily shot down the new.
The Fortaleza was massive. At eventide, we could explore only one garden with a view. The urban density, compact like stacks of Lego blocks, and beyond was tantalizingly lit up. Golden brilliance enveloped the Ruins of St. Paul's, the casino hotels, the Guia Fortress on a distant hill like a mirror image of where we were standing.
A familiar form across a branch of Pearl River caught my eye. It was the hourglass figure of Canton Tower, a giant glow stick with an explosion of colors, that I had visited the previous year. I never imagined Guangzhou was close enough to be clearly visible from Macau. Scanning the horizon far inland to China, I realized the extent of foreign domination that this fort represented for centuries.
It was surprising that the original construction of the fort was undertaken by a Chinese emperor between 1617 and 1626. Religious colonists – Portuguese Jesuits in this case – later used it to protect their interests against pirates before the Portuguese colonial government claimed it. I wondered how the original Chinese design was, although the Great Wall of China itself was not much of a departure from European fortification architecture. The Fortaleza retained its military function until 1965 when it finally opened to the public. A weather observatory, a pagoda, and a museum had been built on it since. The historic structure had changed with the times while maintaining its relevance in Macau's changing fortunes – a memory molded into the present.
Nightfall forced us down the fortified hill through steep and zigzagging residential roads. My favorite spot in all of Macau was a serendipitous discovery. Our steps led us to the back streets where we came across Cathedral Square in the looming shadow of the Cathedral of the Nativity of Our Lady. Both the church and the square went back 1576 and rebuilt in 1849. It was then that a stone cross was erected in the middle of the square. At face value, the dominant religion seemed to be Catholicism, although I would not be surprised if the parishioners were mostly Filipino workers.
Cathedral Square lacked the scale and significance of Senado, but it had a sense of intimacy that only a neighborhood plaza could offer. Old walk-up apartment buildings flanked the square; residents walked through it with nonchalant familiarity. This square, by these water spouts was the closest I ever got to Portugal. I could sit by the quaint seahorse fountain forever, lost in my own memories listening to the sound of trickling water or simply people-watching. If only we did not have a boat to catch, and if it were not wintry cold.
Down a footpath from Cathedral Square were smaller corner fountains and further away was a wall – all adorned by murals of blue tiles depicting images of 19th-century Macau. The artworks, almost 200 years old, were credited to George Chinnery who captured scenes of seafront streets and galleon ships close to shore. They were frozen memories of the Portuguese settlement of that era. It capped this unplanned walk to remember.
On our way back to Avenida de Almeida Ribeiro, we came across a lone shoe on a sidewalk bench. It was a baby's shoe. Despite the late hour, we hung around to see if somebody would come to collect it. Moments later, the mother came by with her little baby Cinderella. We married off the missing shoe with its partner. Macau gave us our own little memory to remember.
The colonial era might not have been the best of memories for any city, but it left a legacy, for better or for worse. Macau's Portuguese past was a memory remembered and embraced, not erased and forgotten. In the midst of modern diversions, this preserved history gave the city's age away. Memories gave Macau a distinct character and a palpable sense of time.