Bangkok, Thailand and Kuala Lumpur, Malaysia
May 27 – 28 and June 2, 2018
Any DIY trip involving LCC connecting flights could be a dicey situation. Delays would wreak havoc on the best-laid plans with only a few hours elbow room between flights. I'd rather spend the night at my layover. That was how I lived out the 80s hit song, One Night in Bangkok, literally. My friend Jo and I were on our way to Myanmar via Cebu Pacific Air to Bangkok and Air Asia to Mandalay the next morning.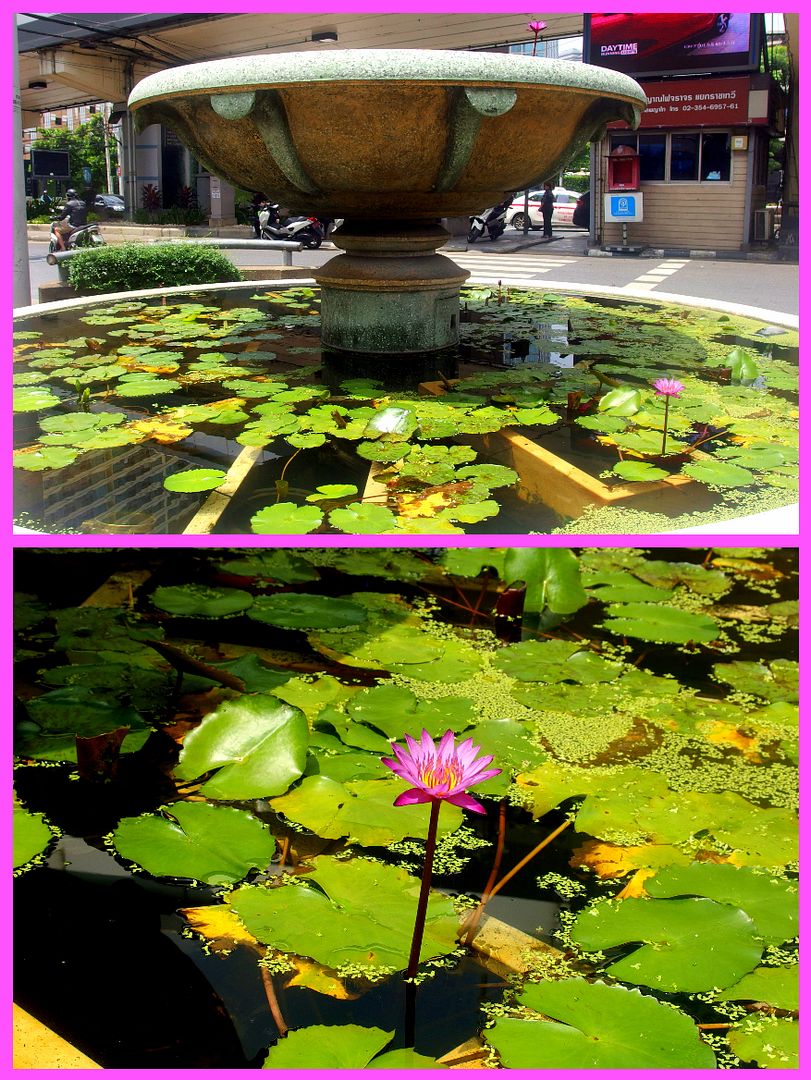 The 24-hour countdown in the city started ticking upon touchdown. No luggage drop-off, it was direct to the food trail from Suvarnabhumi Airport via the efficient Skytrain. On the strength of Jo's online research, we headed to Phetchaburi Soi 5 (soi being side street in Thai), home to the best pad thai in town. The narrow street was practically a line of holes-in-the-wall. Funny how I'd never be caught dead dining in such a neighborhood in Manila only to get my qualms out of the window in a foreign, yet similar, city.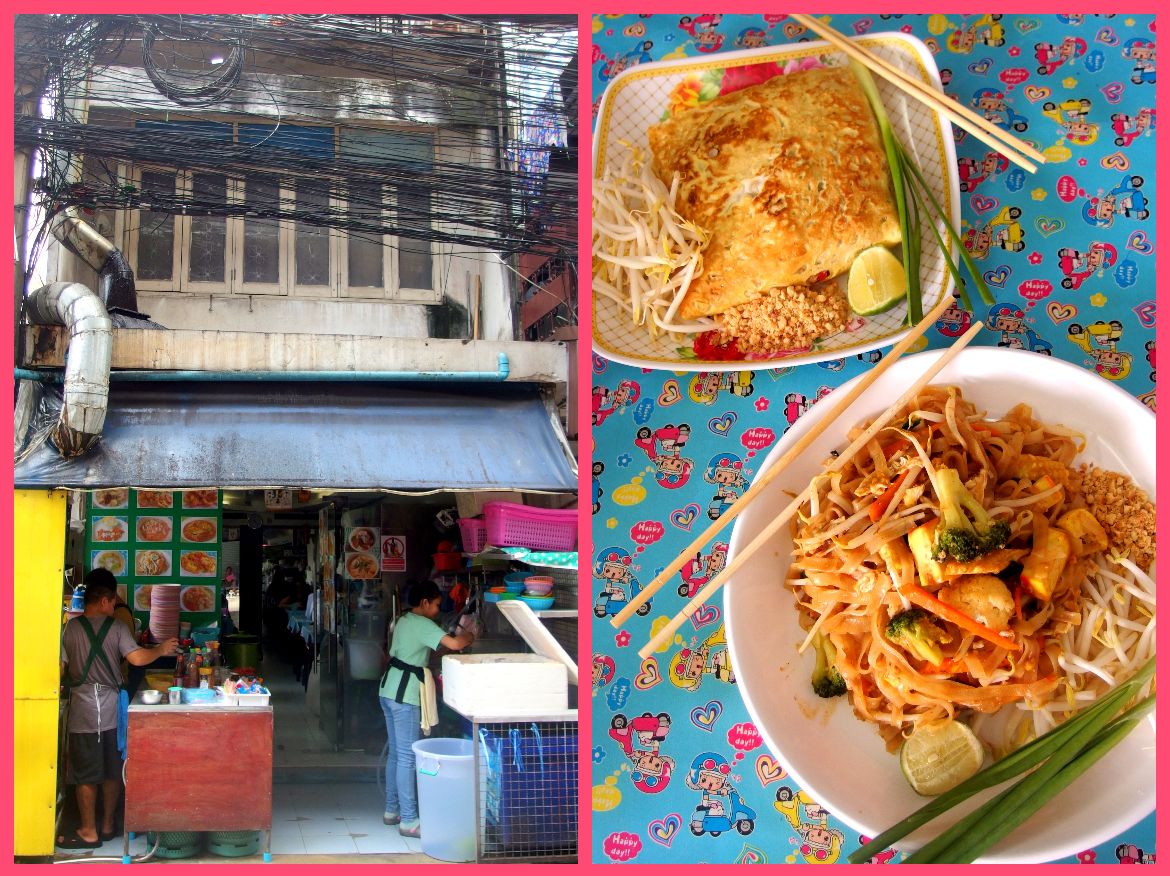 Jo could not find the restaurant she wanted to try. We settled for another that had photos of pad thai displayed at the door. I went vegetarian and ordered the traditional version – no meat, just a lot of that stir-fried rice noodles seasoned with lime and lemongrass. Jo had the fancier omelette variety. We washed the spicy aftertaste and summer humidity down with a tall cup of milk tea from a roadside counter. The names of both establishments had no recall as their signage was only written in Thai script.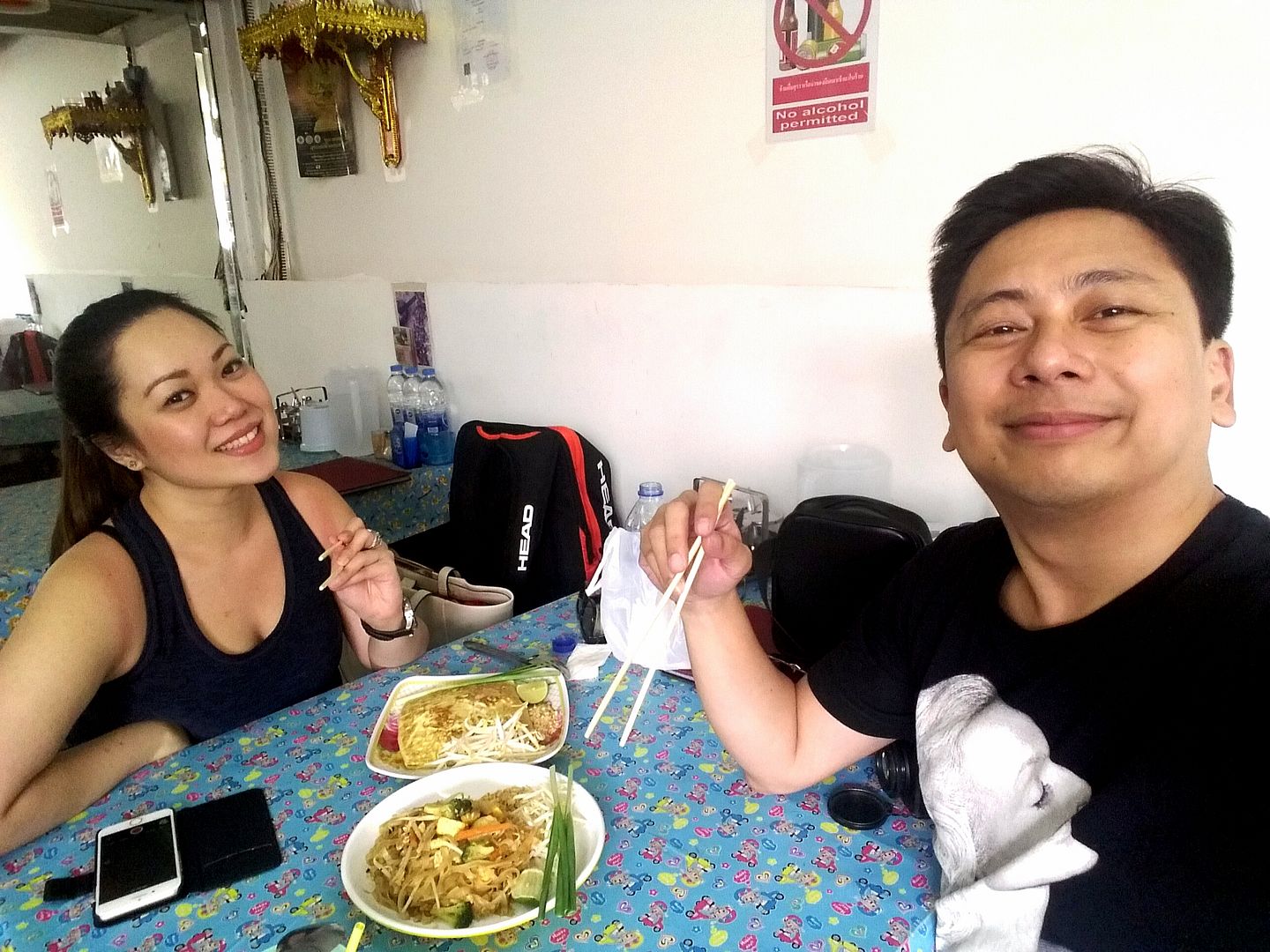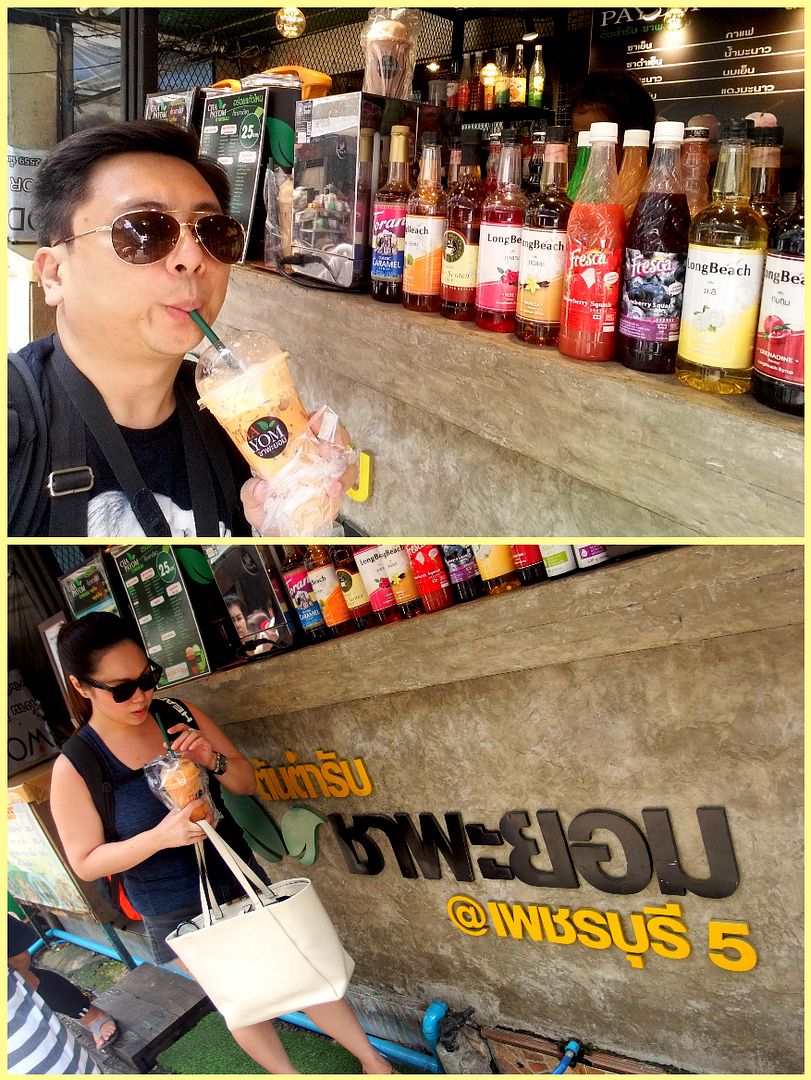 Just my luck. We landed on a Sunday. Jo could not pass up swinging by Chatuchak Weekend Market. What was a shopping-challenged guy to do? Thank goodness to Brio Bistro & Bar, a refreshing oasis in the thick of the action. Dehumidifier, check! 90s music, check! Fruit shake, check!
The chill-out bar became my comfort zone as Jo scoured the dense market for cheap finds. The young owner let me hang out for a couple of hours, stretching my fruit freeze grande. Brio was a haven for a guy friend with zero interest in shopping, all the more for shopping widowers.
Later in the afternoon, it was time for my own agenda. Exactly a decade prior was the last time I saw my friend Ginn during my first trip to Bangkok. A reunion was long overdue. Jo and I took the Skytrain to Ari, the district he called home in Thailand.
We were treated to a commanding view of the city from the roof deck of his condo. The development of Bangkok was even more evident from that vantage point. Ari was not by any means the city center, but it did not fall behind in infrastructure. Ari was more progressive than the most modern district of Manila.
Ginn and his Thai partner Grit took us to dinner at the Ari version of a neighborhood restaurant. Shambala was too small for its clientele but not as down to earth as those in Phetchaburi. I came to have a deeper appreciation of Thai cuisine for its being heavy on vegetables. We all shared a fleshy tilapia bigger than the palm of my hand and downed it with a local soda brand.
After a long day, I just wanted to get the weight of my backpack off my shoulders. We hopped on a cab to Sleepcase Hostel, our choice for its low rates and proximity to Don Mueang International Airport. Tucked in a narrow alley, it was nevertheless easy to spot for its well-lit frontage and lobby. Our room was of a comfortable size, but I swore my first experience of shared bathrooms would be my last. Nothing untoward happened; it just wasn't me.
Early the next morning, we asked the sole staff, a middle-aged lady, where we could get a taxi. Without much ado, she left her post at the front desk and walked us to the corner and stood to flag down passing taxis herself. She took hospitality and personalized service to a whole new level.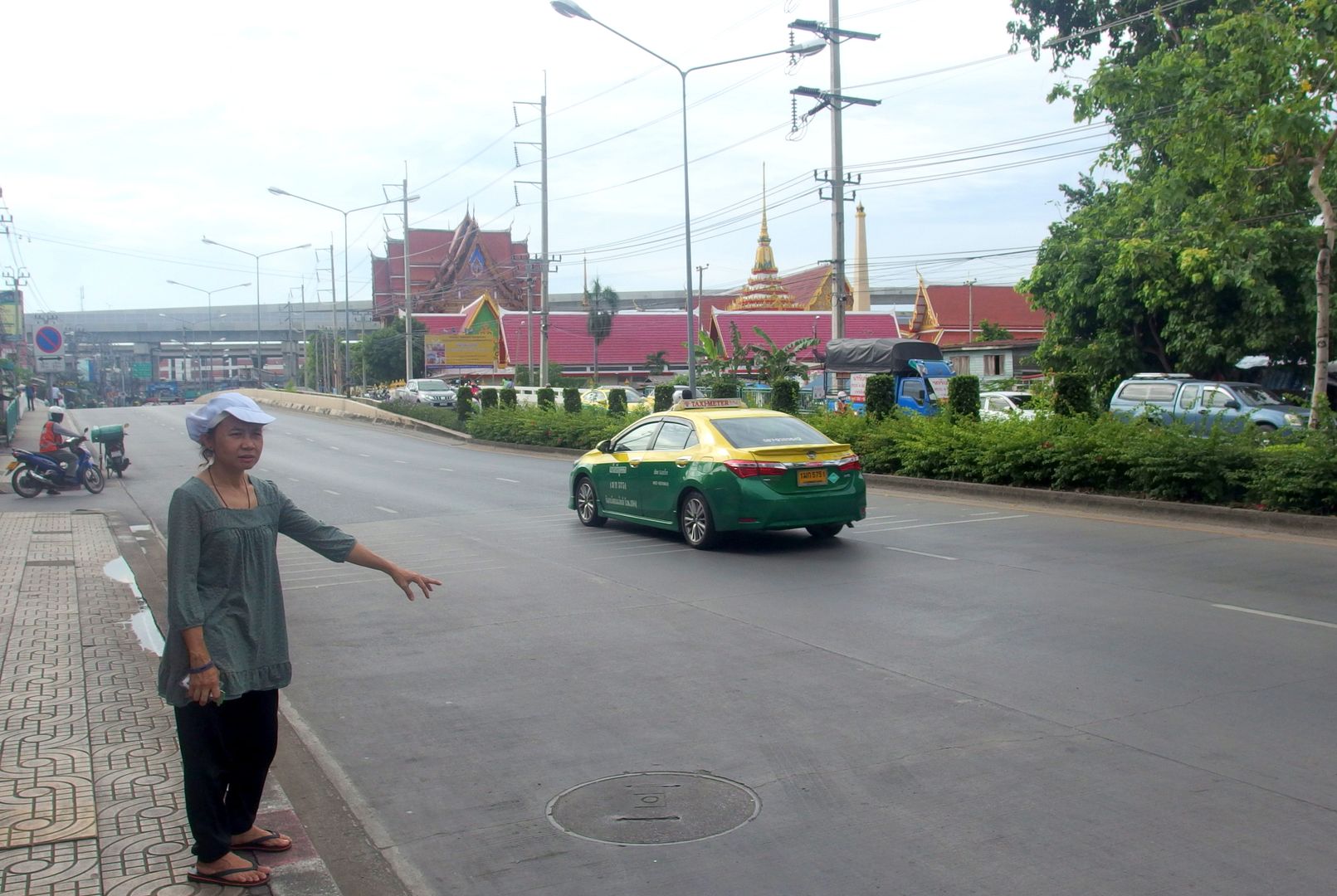 Kuala Lumpur was our choice of layover from Yangon to Manila. Being more of the foodie between us, Jo once again chose our lunch venue: Madam Kwan's, the most popular home to Malaysian cuisine at Suria KLCC, the mall of the Petronas Twin Towers. We went for the specialties: nasi lemak for me, satay for Jo. Coconut milk in dishes was never my bowl of rice, but Madam Kwan's version was watered down enough for my taste.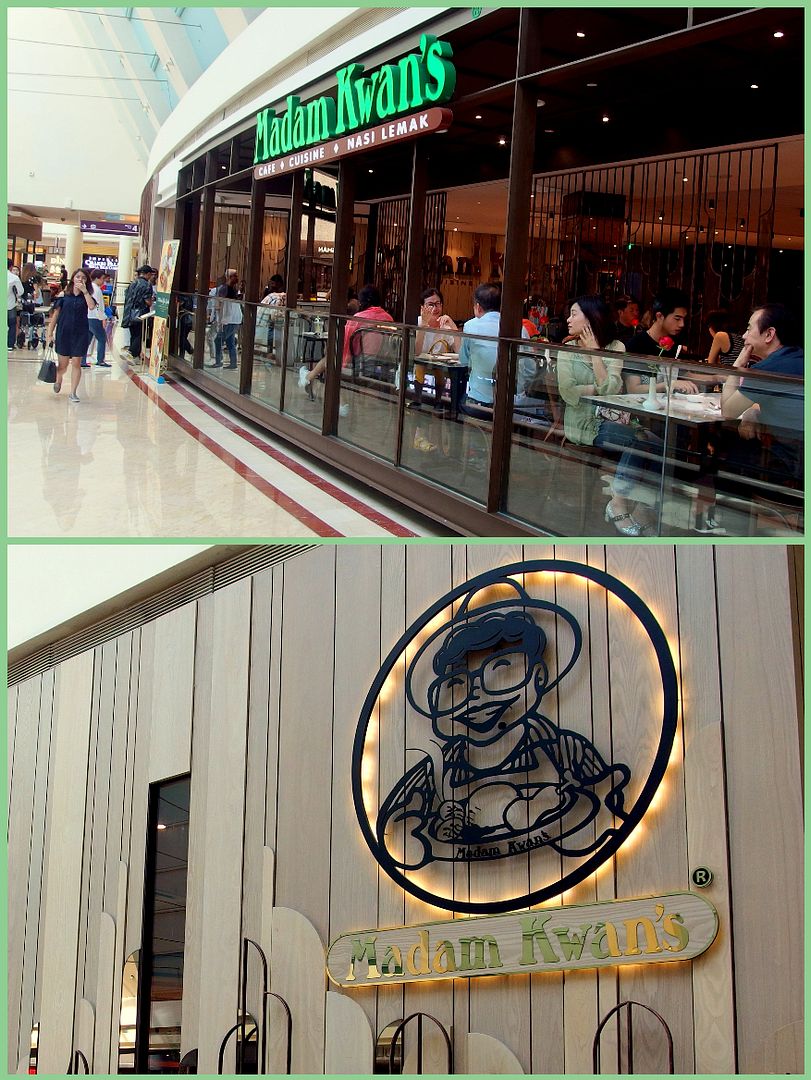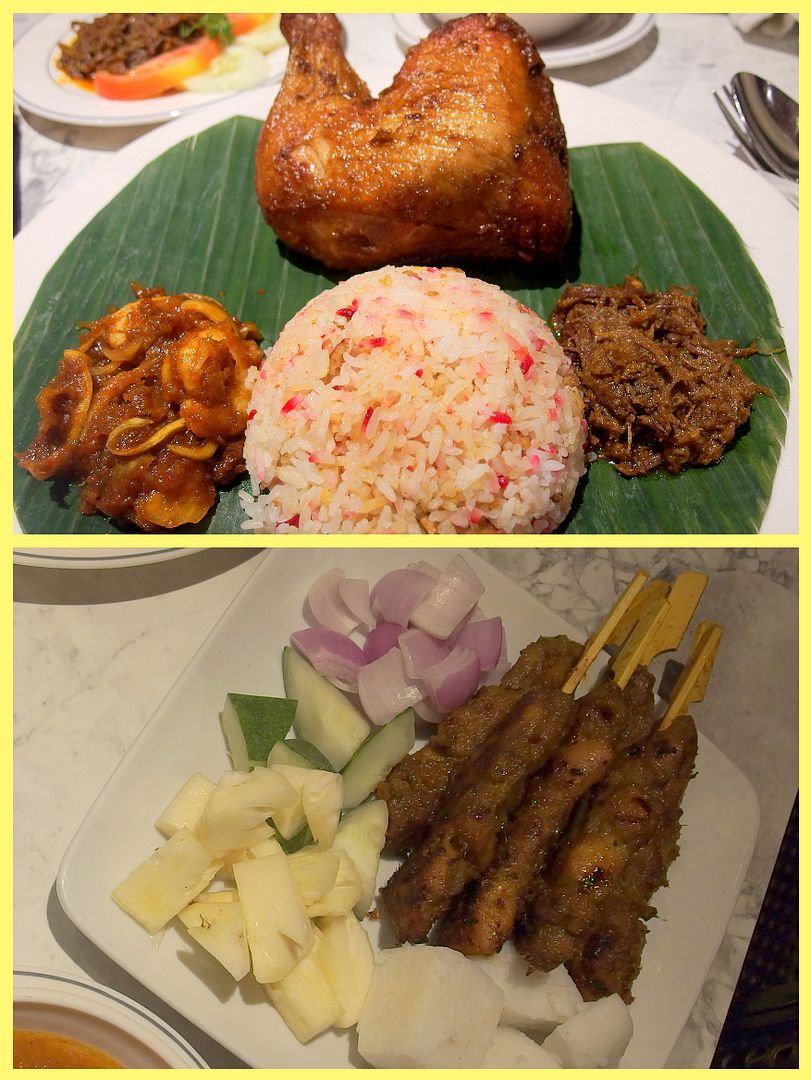 I got the first dibs on dessert and I had a one-track mind on the matter: coffee fix with coffee buns. We searched all over Suria KLCC and found Rotiboy, known for creamy coffee buns that went down well with iced latte. Running on caffeine, we headed back to the airport via the fast and efficient KLIA Ekspres.
Our Kuala Lumpur stop did not merit an overnight stay. We booked the first flight out of Yangon to KL and the last flight out of KL to Manila. Half a day was enough elbow room for unpredictable delays.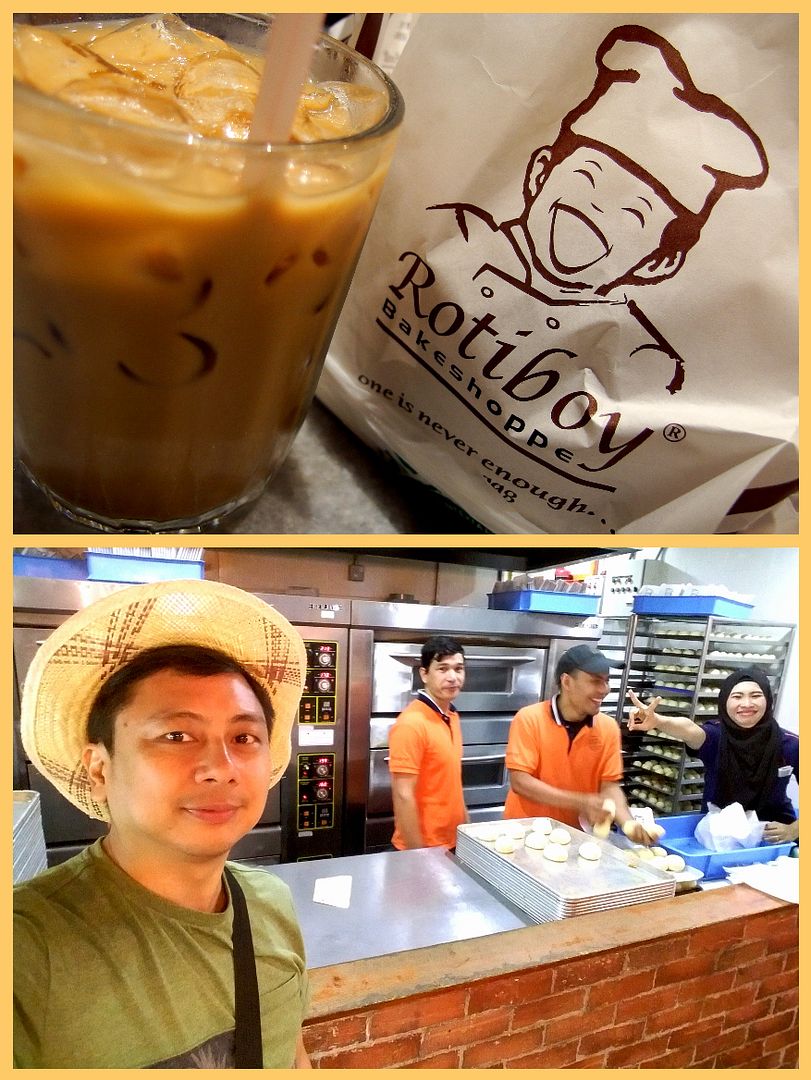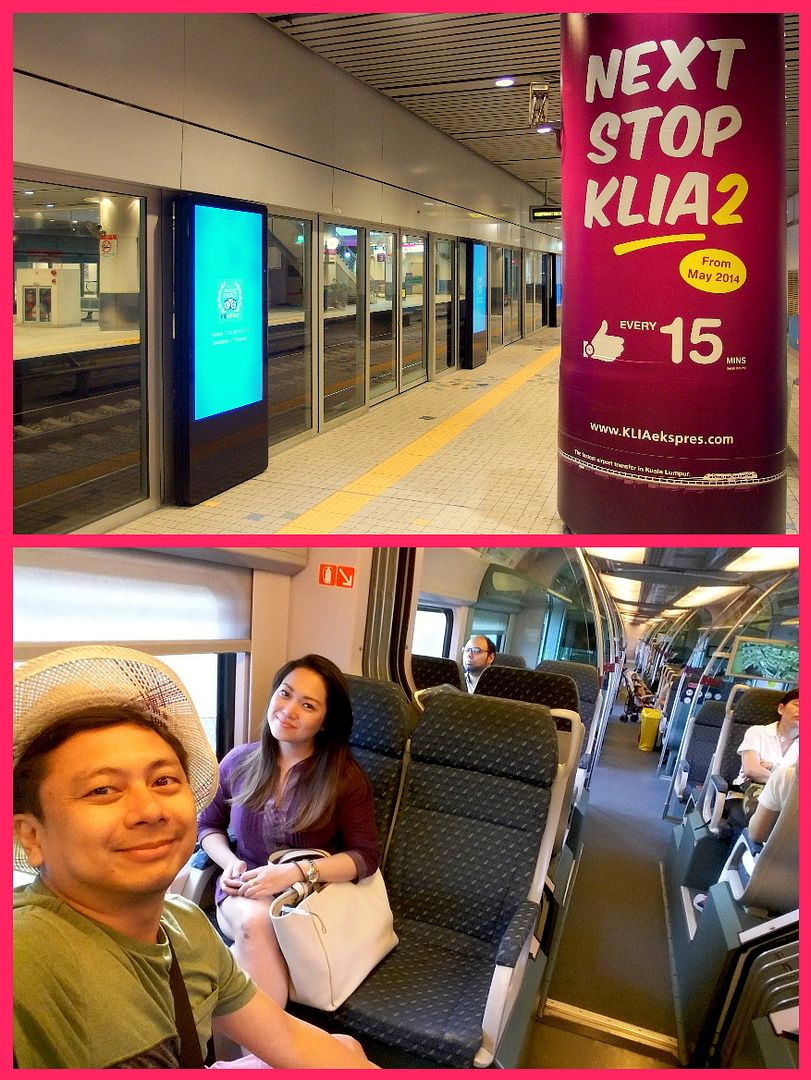 Our stopovers at Bangkok and Kuala Lumpur were both filling and fulfilling. Jo and I were sufficiently nourished and energized to continue our way to and from our destination, and I got to meet friends I had not seen in ages. At the departure lounge, I bumped into fellow Rebel Heart, Leon. We had always planned to meet, along with other friends, in Manila; as fate would have it, we would have our long overdue, albeit unplanned, reunion on foreign soil.