Baguio City, the Philippines
July 4 – 7, 2018
"If you can't beat 'em, join 'em." That was my motto on my nth trip to Baguio. Nostalgia had been the theme of all my visits to the country's summer capital. I always tried to relive my childhood memories of a city under pine cover. That meant staying in and around relatively well-preserved Camp John Hay. Not this time. Ki, the veritable Baguio-phile, let me experience present-day downtown Baguio, the area around Burnham Park, with more of the city and less of the pines.
We made no reservation and scoured for a hotel upon arrival…in the rain…carrying our rucksacks on our backs…on foot…right after we climbed a mountain in La Trinidad earlier that day – far from optimum circumstances for winging a trip. My only consolation was that we limited our choices within a kilometer radius of Burnham Park.
Wet and weary, I heaved a sigh of relief when Ki found one to his liking. Mount Crest Hotel had big windows that let natural light in and aired out all its years of service. Our room looked out to the urban sprawl that had crept up distant hills. There were no Benguet pine trees to remind us of the Baguio we once knew.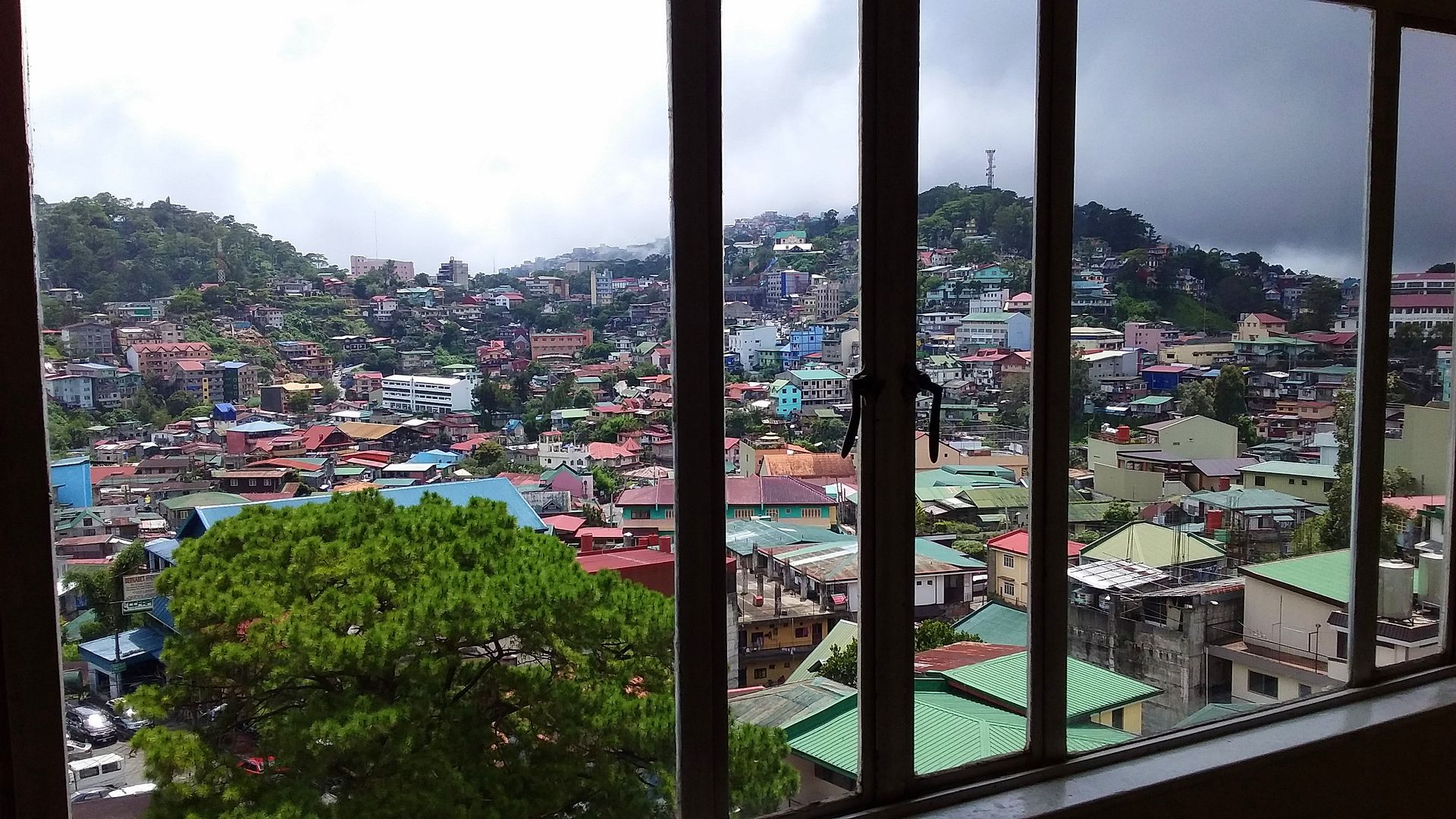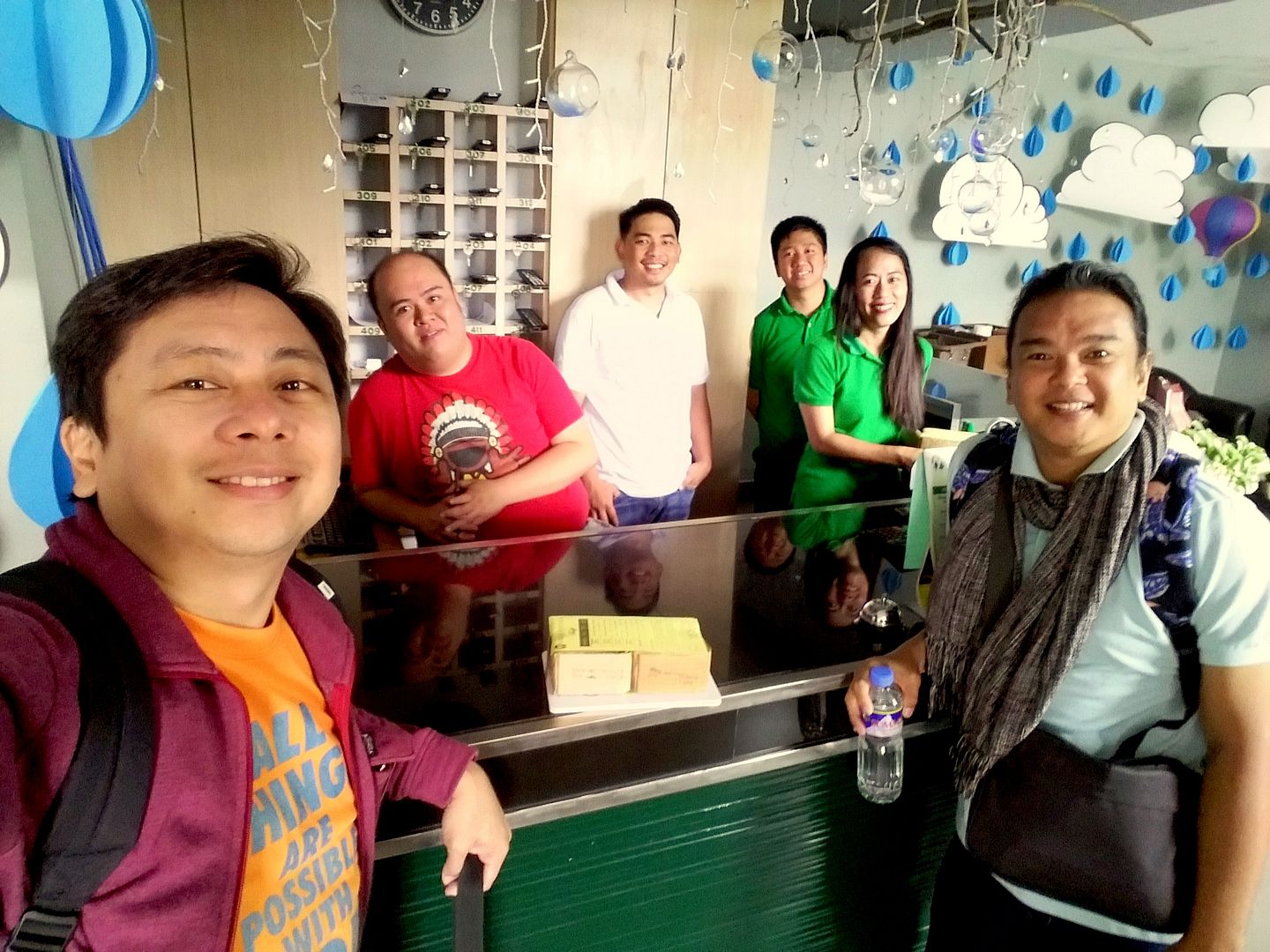 A couple of nights later, we moved to a newer hotel, Metro Pines Inn, a block away from Burnham Park and a floor above a Watsons branch. Alas, our room had no window. All was well, though, when the staff presented us with an unexpected and unusual gift upon check-out – two plastic chopping boards with colorful designs.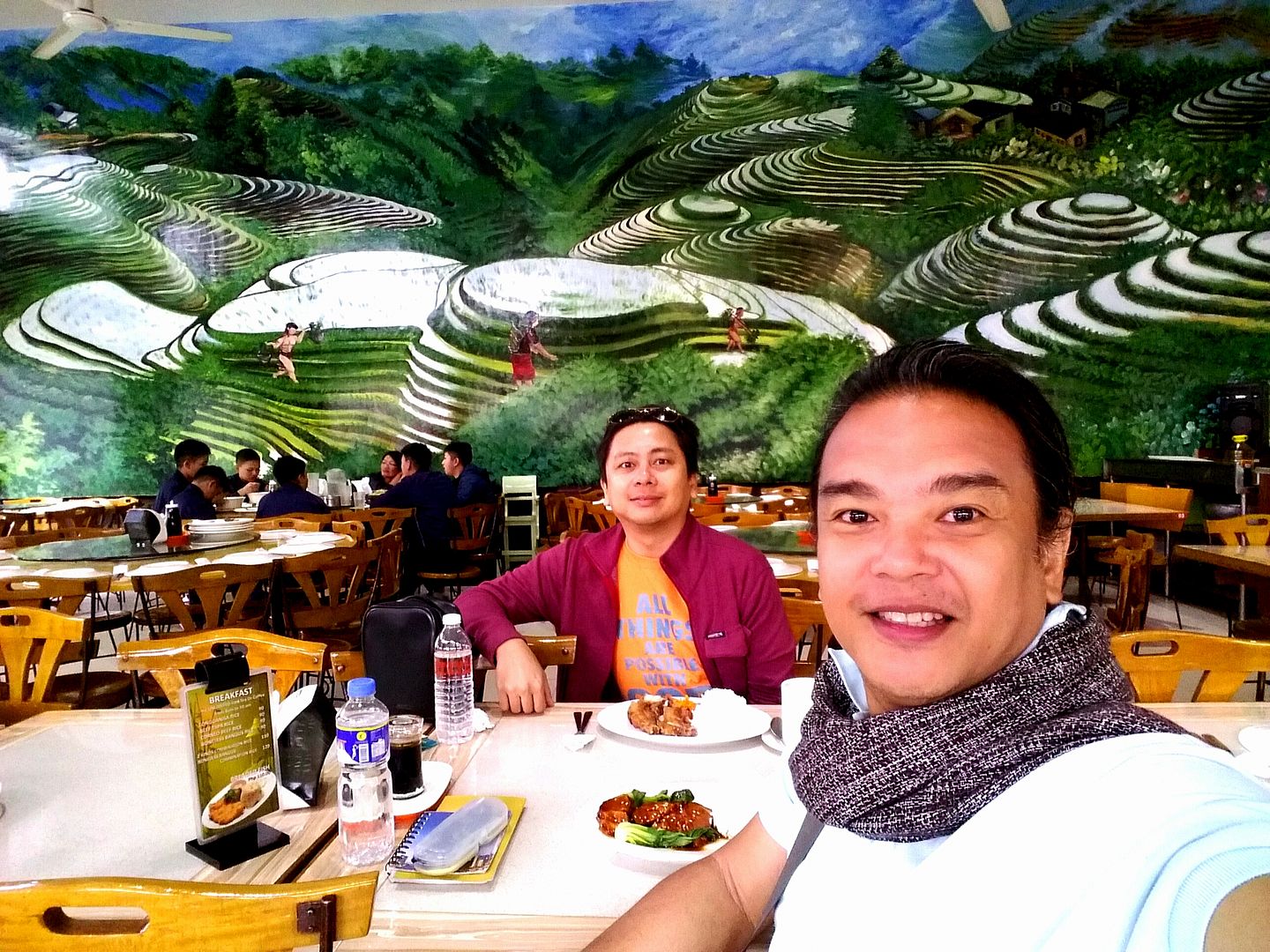 Downtown Baguio tasted like Chinatown, to my surprise. Two prominent restaurants we had brunch in were typical Chinese – big halls and big tables. If not for the sweater weather, it could've felt like Binondo. Of course, where the Chinese went, business thrived.
Across from Mount Crest Hotel was Central Park Restaurant. It had all the feels of a cafeteria if not for the massive mural of the Ifugao Rice Terraces adorning an entire wall. Around the corner from Metro Pines Inn was Good Taste Restaurant. A group of young Koreans lining up at the entrance piqued our curiosity.
Both their menus offered typical Chinese and Filipino dishes that catered mostly to families. The latter occupied several floors; we were lucky to get a table overlooking Burnham Park and beyond.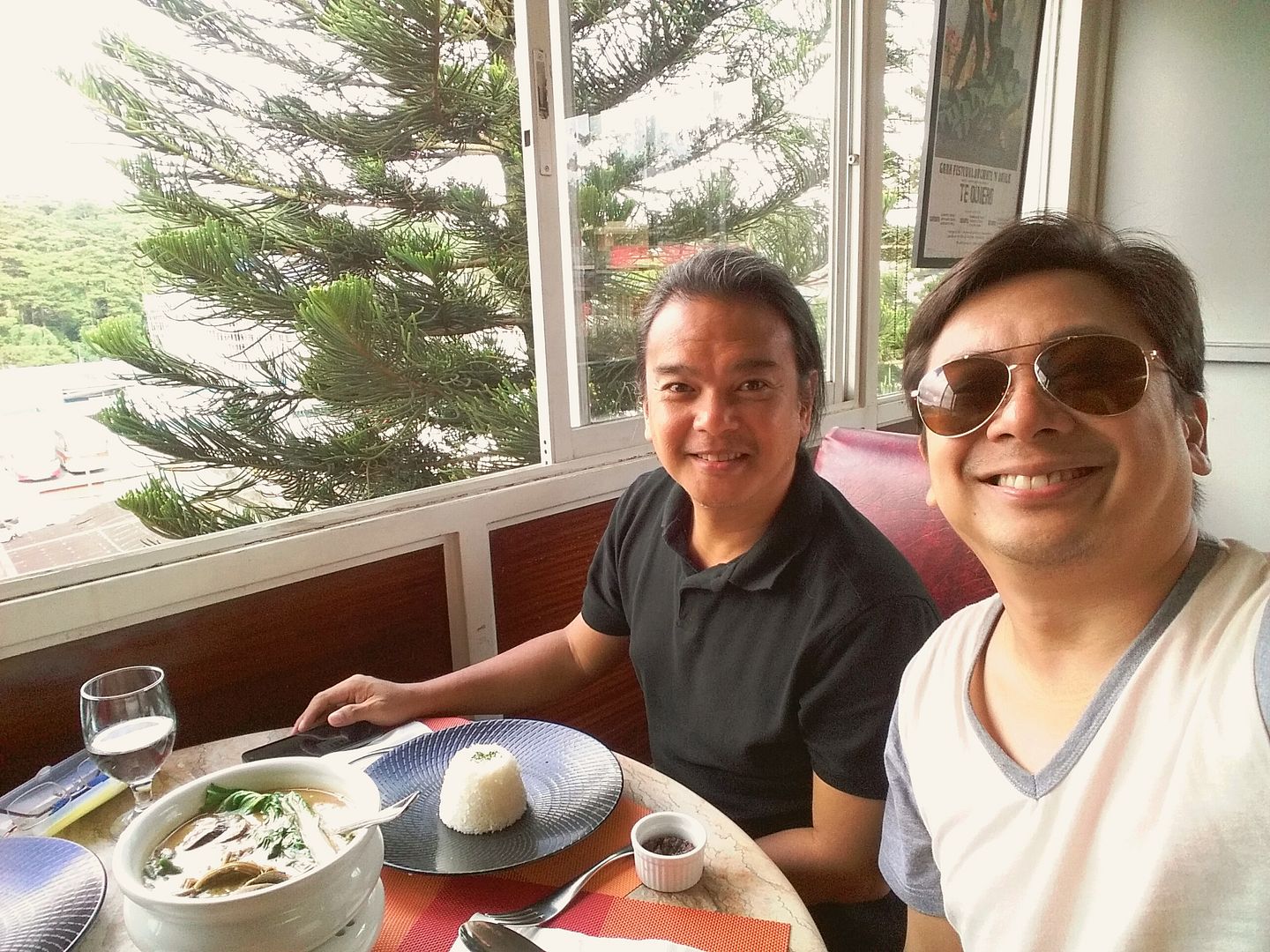 It was a departure from the Chinese-ness of downtown, then, to have chanced on a Filipino-Spanish restaurant while exploring a hilly neighborhood. In the off-hours after lunch, we had Te Quiero Tapas Bar & Restaurant, the in-house restaurant of Microtel by Wyndham, to ourselves.
Dining with a view was not hard to come by in Baguio. This time, we could look out to a more gentrified residential area AND a lone pine tree by the window. We were too famished for light Spanish cuisine, though. We devoured a big bowl of kare-kare instead.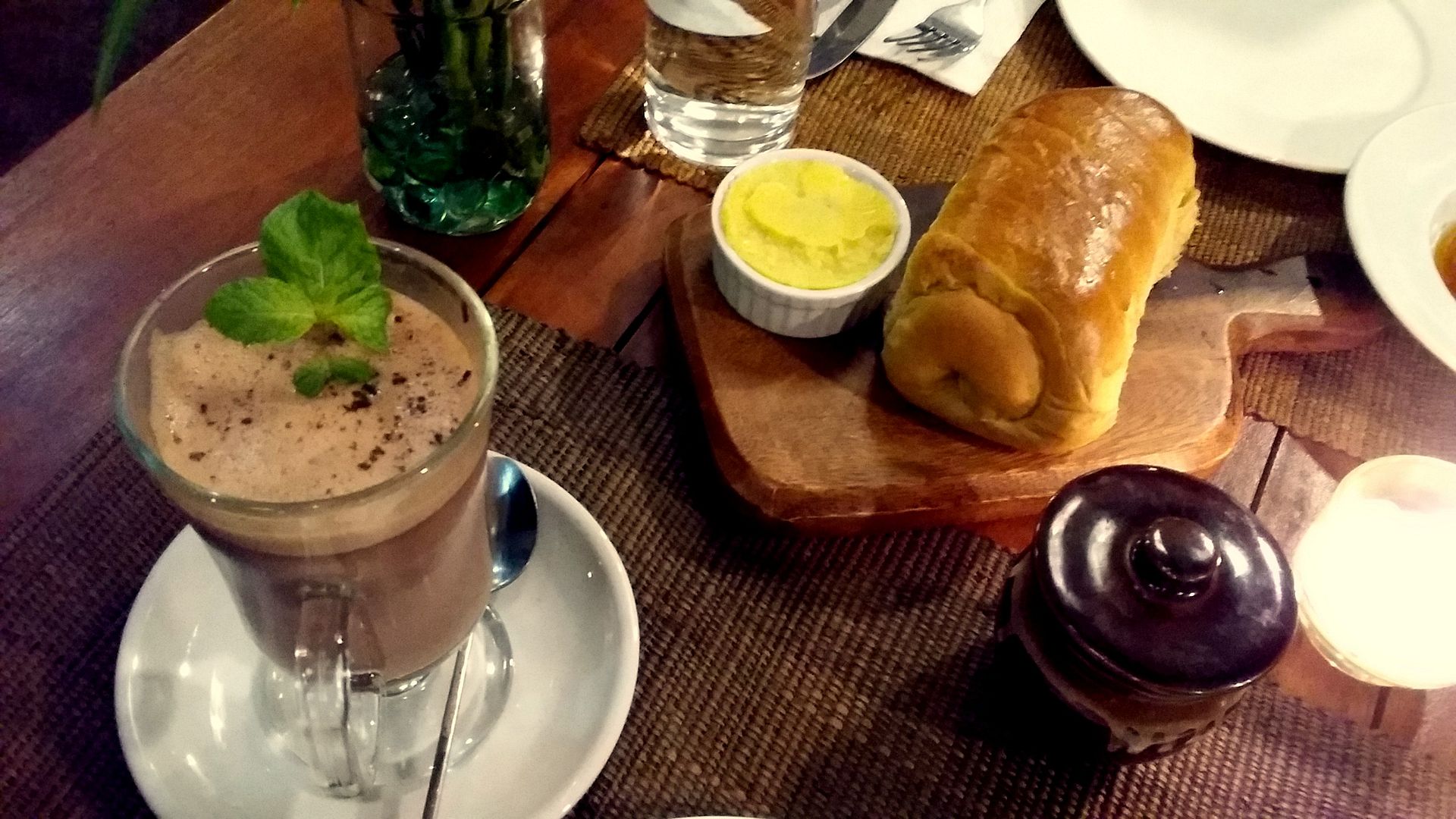 All those new experiences led to the comfort of the familiar. Cafe By the Ruins, gutted by fire two years before, had risen anew as a modern cafe, the eponymous ruins hardly noticeable by the entrance. Despite the drastic updating of ambiance, the menu retained some old-time favorites: a glass of chocolate de agua and a loaf of kamote bread, a combo made in dessert heaven.
Another delightful discovery during our aimless walks was Baguio Museum. I had no memory of setting foot in this museum. The staff graciously bid us welcome despite our visit a quarter before closing time. Though housed in a four-level building, it was small enough for a quick visit.
The front steps led to the second floor that showcased the cultural traditions of various Cordillera peoples. The centerpieces consisted of dioramas of wooden carvings depicting daily life. For lowlanders, it was convenient to simply lump Cordillera tribes into a singular group known as the Igorot. Speed-reading through textual information introduced each tribe as a distinct culture.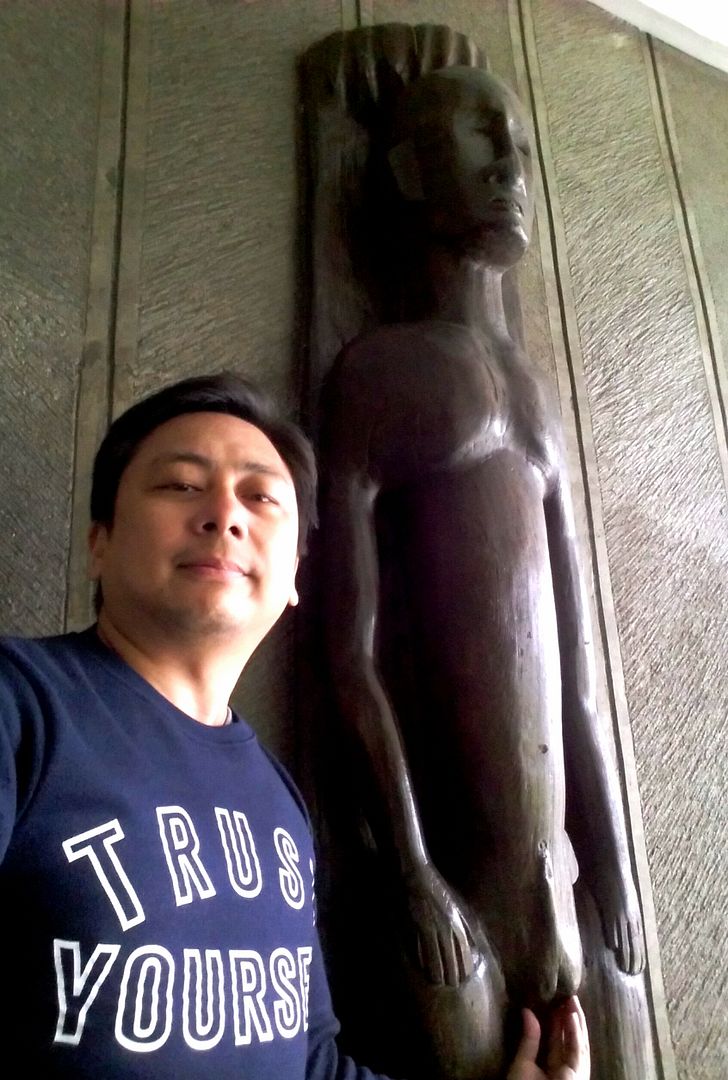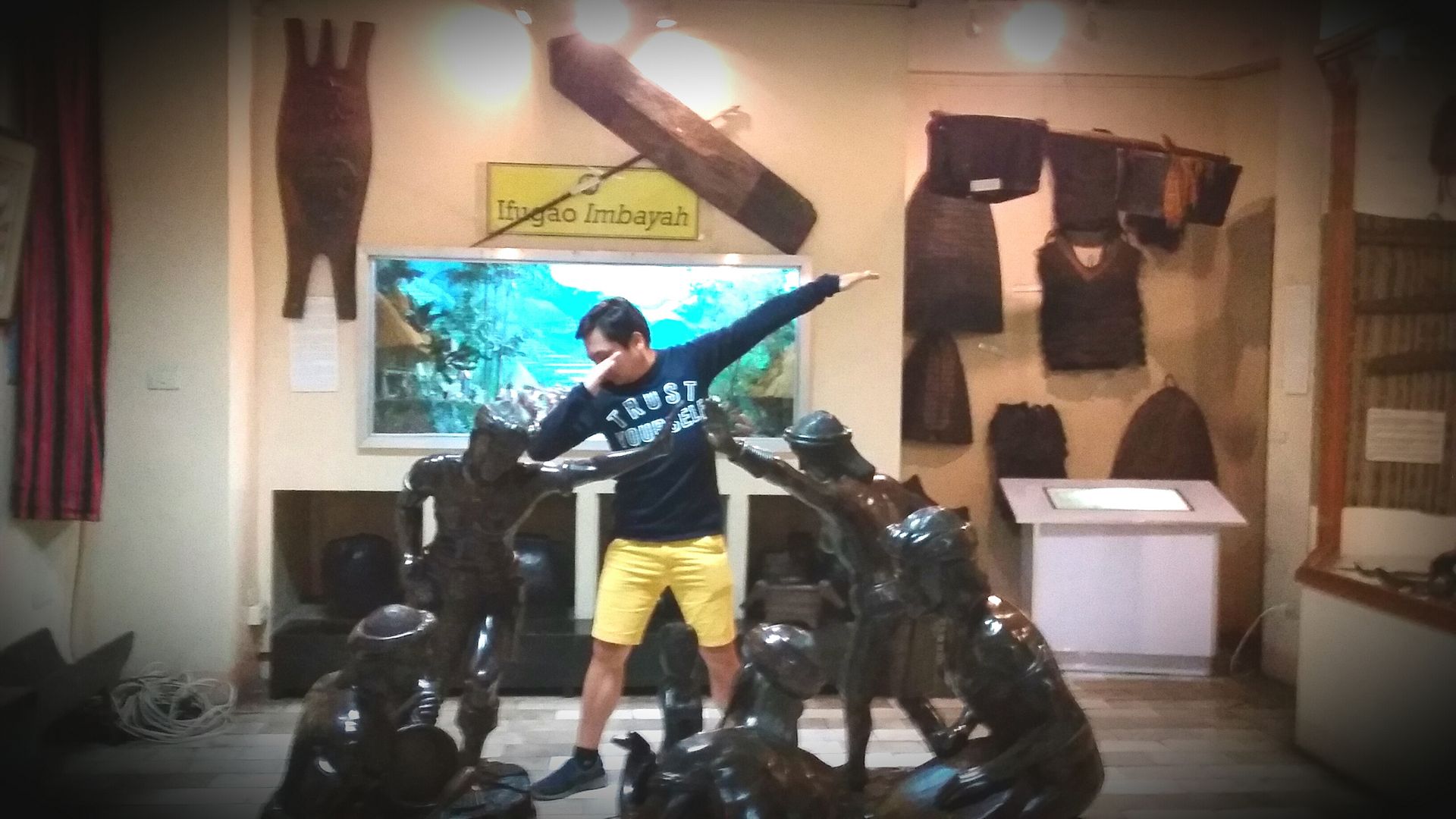 The third floor told the history of Baguio in words and images. Rare B&W photographs showed wide pine-studded meadows where the city would eventually rise. It was Dean Worcester, Secretary of Interior during the time of Governor-General William Forbes, who first envisioned Baguio as a health resort. That was how they came to be the Rediscover and Father of Baguio, respectively. Urban planner Daniel Burnham and road builder Col. Lyman Kennon came on board to build a city from scratch. That was how Burnham Park and Kennon Road came to be. The pictorial history lesson put Baguio in its proper perspective as a relic of the American occupation in the early 20th century.
We skipped the fourth floor attic and went down to the ground floor for the restroom. An ongoing exhibit of contemporary art, though, compelled us to linger for a few minutes more.
I couldn't be more convinced that a visit to Baguio Museum was a must for visitors and locals alike. I wondered if the American settlement then was welcomed or resisted by the indigenous population. Your guess would be as good as mine. Nevertheless, a more urgent clamor for Baguio's preservation and rehabilitation could result from understanding and actually seeing the historical and cultural heritage it had lost.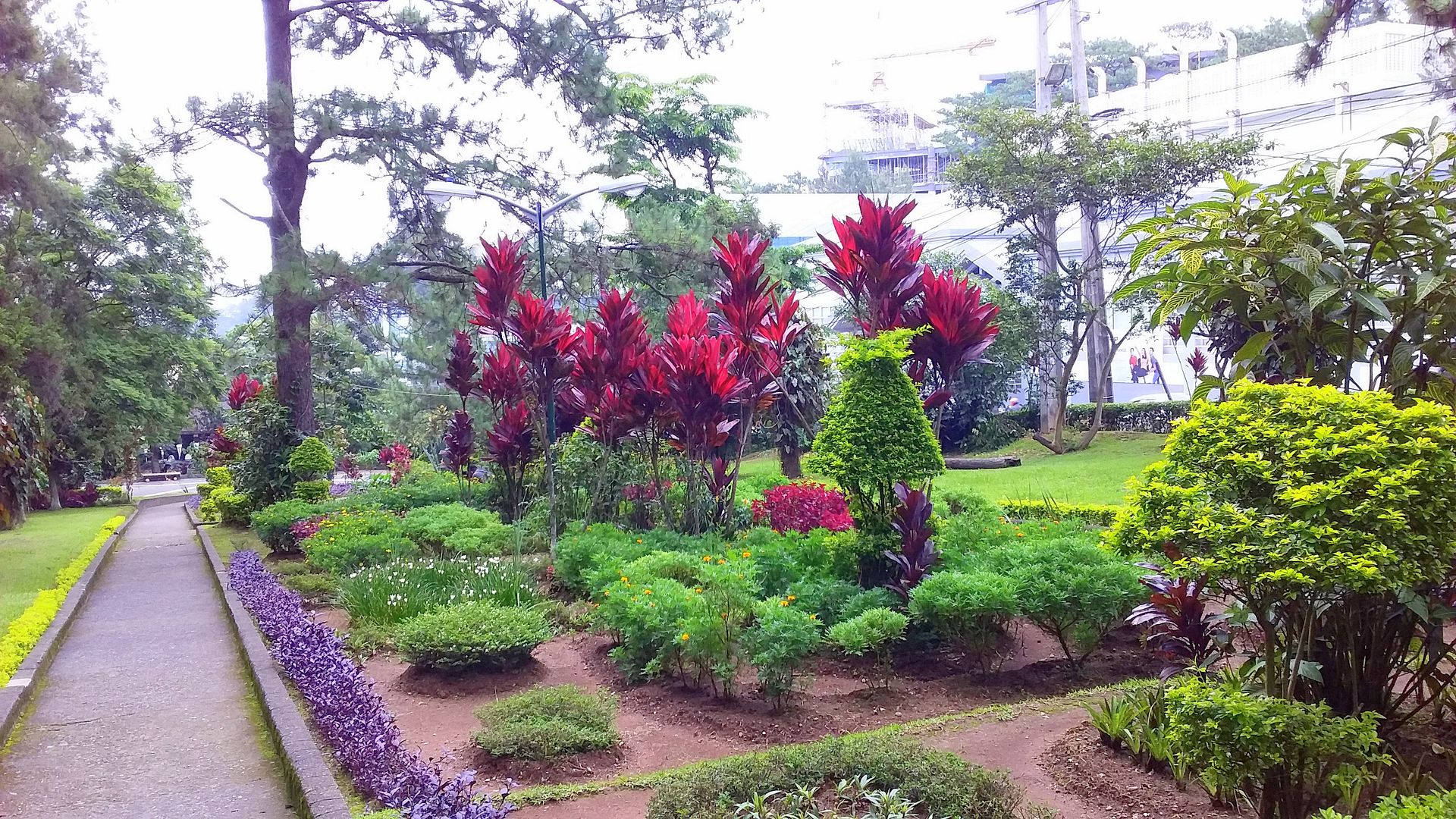 Just outside the museum, we chanced on yet another pleasant surprise – the smallish Sunshine Park, a meticulously manicured strip of garden turned into a date place by young couples. Vehicular traffic just a few feet away could not break into the strong Zen vibe of the park. It was an ideal place to breathe within the increasingly polluted city. Except that I wanted to scream with bitter sarcasm, "Get a room!"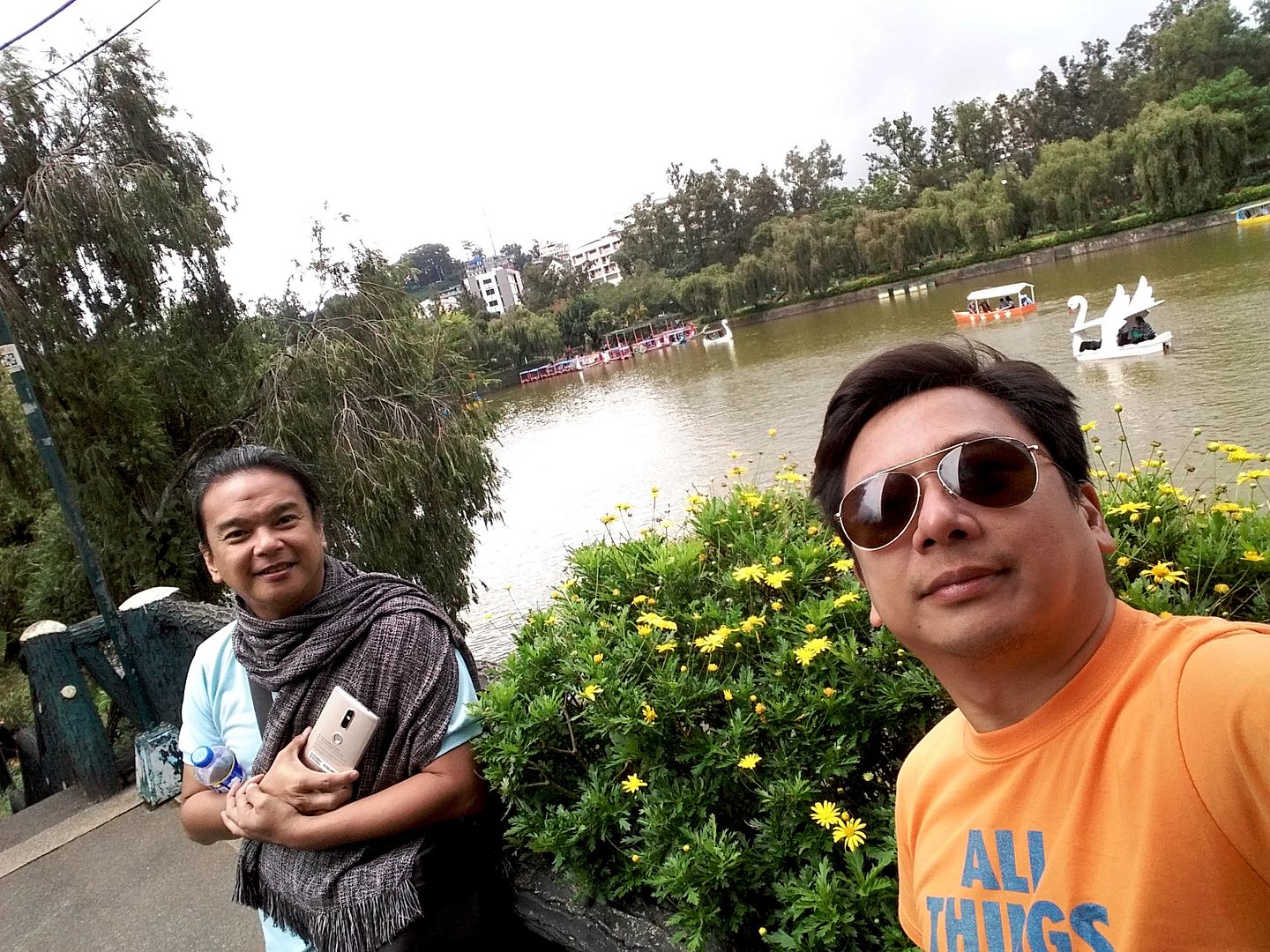 Of course, there was the more popular and much larger Burnham Park right smack in the middle of downtown. The park was the brainchild and crowning glory of the city designer it was named after and, perhaps, the most significant structural heritage in this part of town. At least, the city government cared enough to maintain it even as development and commerce had gripped it.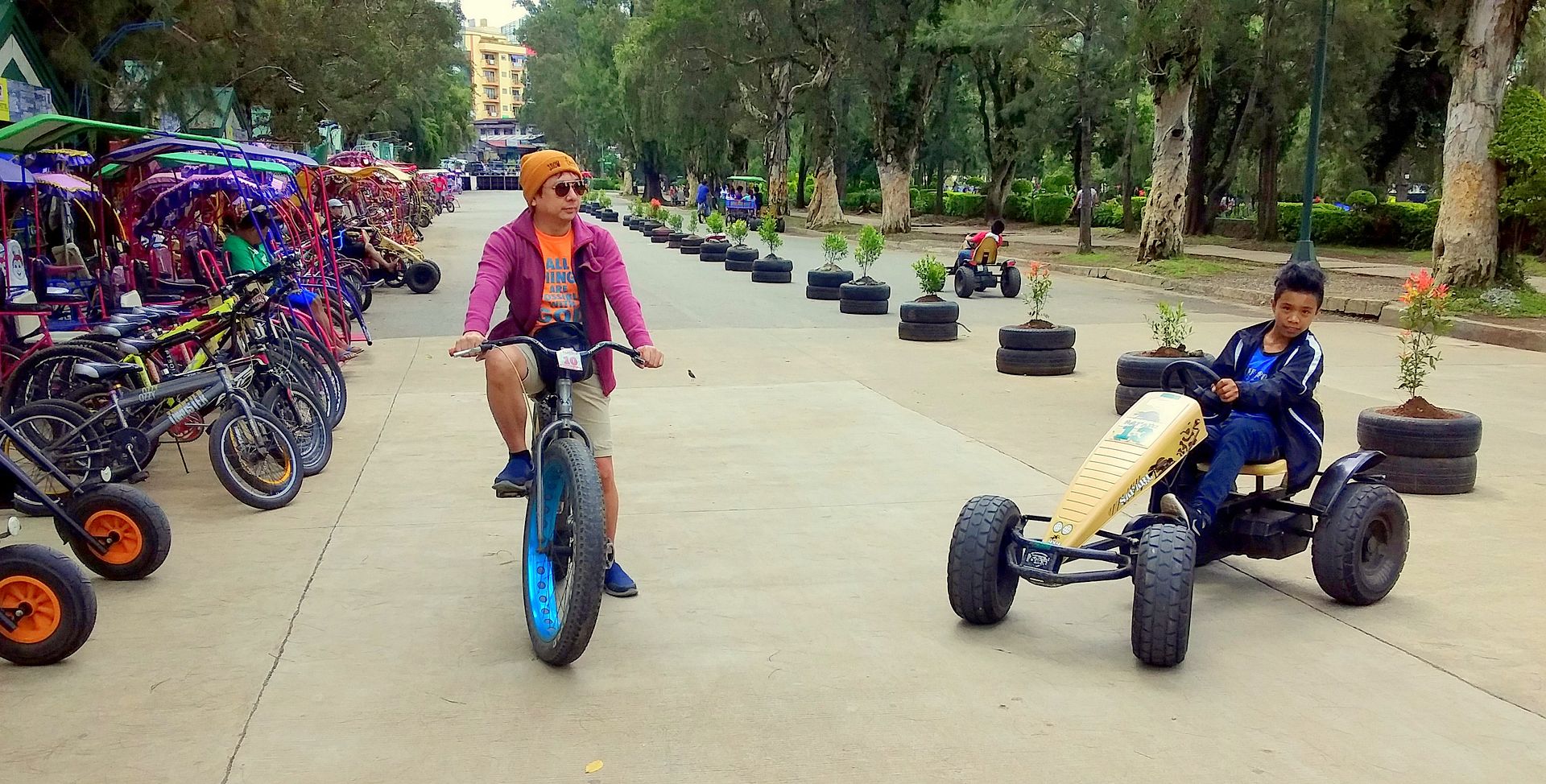 Since we were staying a stone's throw away, I had time every day to rent a bike for an hour or so. How refreshing it was to work out without working up a sweat in the city's cool climes. We spent many lazy hours people-watching as locals went about their daily business, walking through or by the park. I tried a half-hour session of foot massage from one of many hawkers, but it didn't take that long for me to realize the amateur masseur had no idea what he was doing.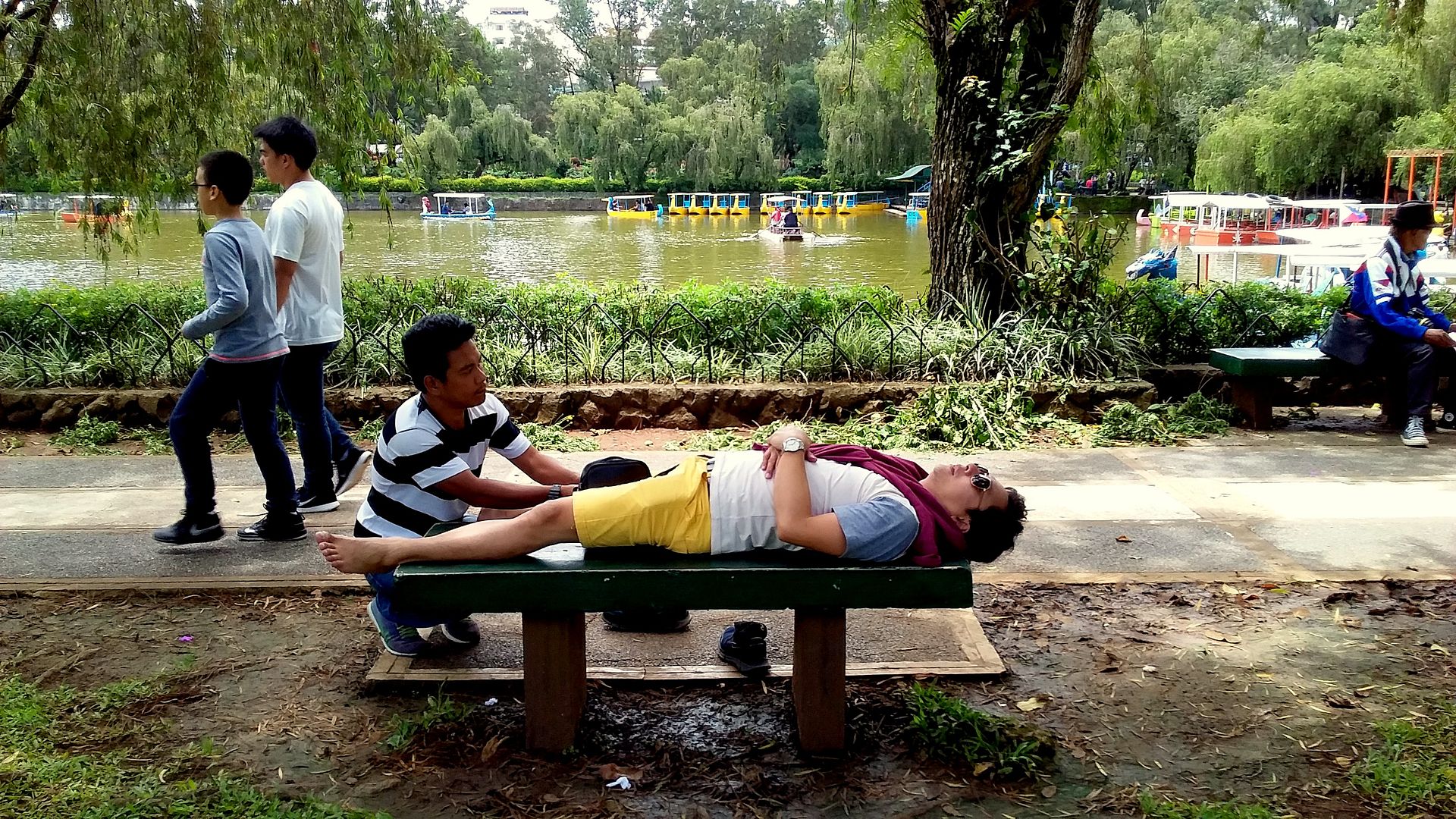 In a lifetime-worth of visits to the park, I had finally come face to face with the bust of Daniel Burnham for the first time. I was reacquainted with both the man and the park by hanging out there for hours on end AND staying in the downtown, for a change.
Burnham, the environmentalist ahead of his time, was probably turning in his grave. The city he designed for wellness, "the health and spirits of men," as he put it, had been choking with pollution and swelling in population. Well, what did he expect from building a city in an otherwise remote and tranquil mountain meadow?