Dumaguete, the Philippines
March 26 – 27 and 29 – 30, 2018 / January 4 – 5, 2019
For most non-residents, Dumaguete was its famous seafront boulevard and promenade. Running through the heart of the city, Rizal Boulevard had long been the place to be. Casa de Gobierno, the seat of the Spanish colonial government, once stood at this scenic coast. That piece of heritage burned down in the 1930s.
In its place, Enrique del Prado Medina built a chalet for his family in 1936, briefly usurped by Japanese military in WW2. By 1997, the house was repurposed into Honeycomb Tourist Inn. There was nothing in the lobby's historical plaque about North Pole, my Dad's ice cream parlor hangout during his Silliman days in the 1950s, that was said to be in this exact spot. That daddy connection got my foot in the door of Honeycomb Inn.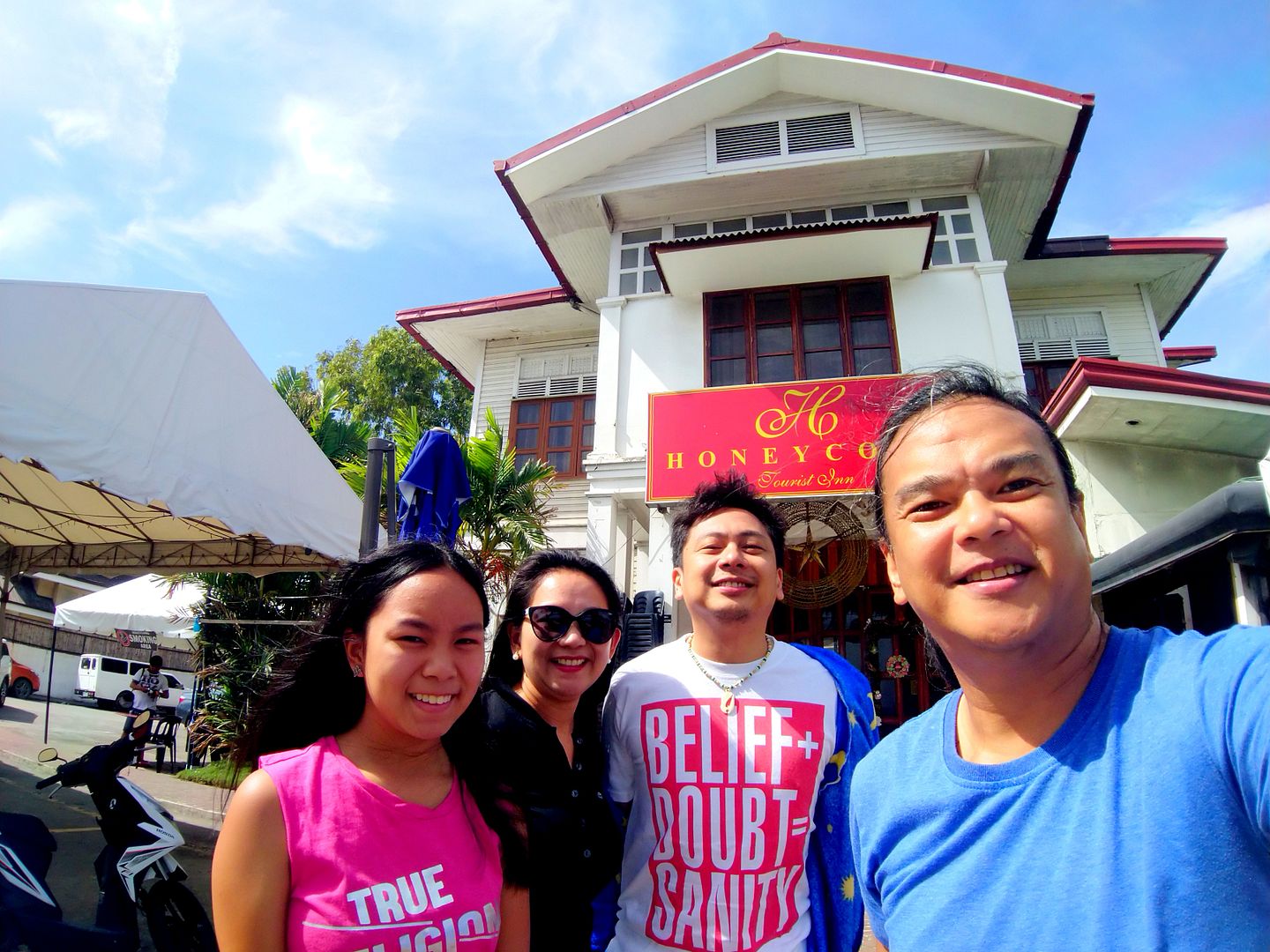 But what made it my Dumaguete address for two consecutive years were the affordable tariff, the boulevard location, and the homey ambiance. Its origin as a family residence was still evident. The wooden rooms, wide windows, and old bathroom tiles – all stained by decades past – took me back to my ancestral house, also a chalet built a decade earlier by my grandfather. The thin line between quaint and rundown might have been crossed a few times but none too much for a heritage-lover.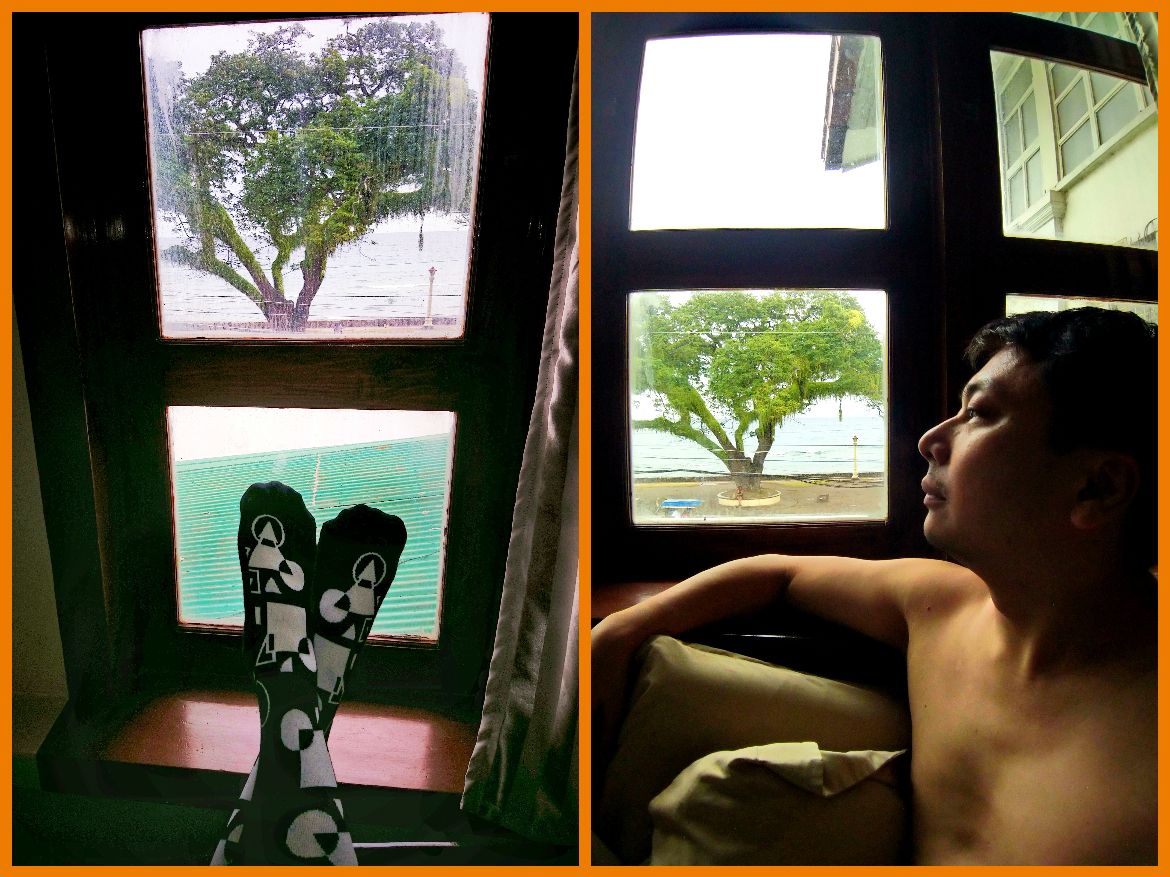 Other than Wi-Fi and restaurant, there were not much by way of amenities. The boulevard, by extension, was the hotel's main draw. My activities revolved around it: strolling on it, eating beside it, looking out to it, and getting pap-shot from it. Sheer boredom was the workshop of creativity and out came the Brocka-inspired teaser I came up with and called Binata sa Bintana in keeping with the city's official hashtag, DumaGetMe.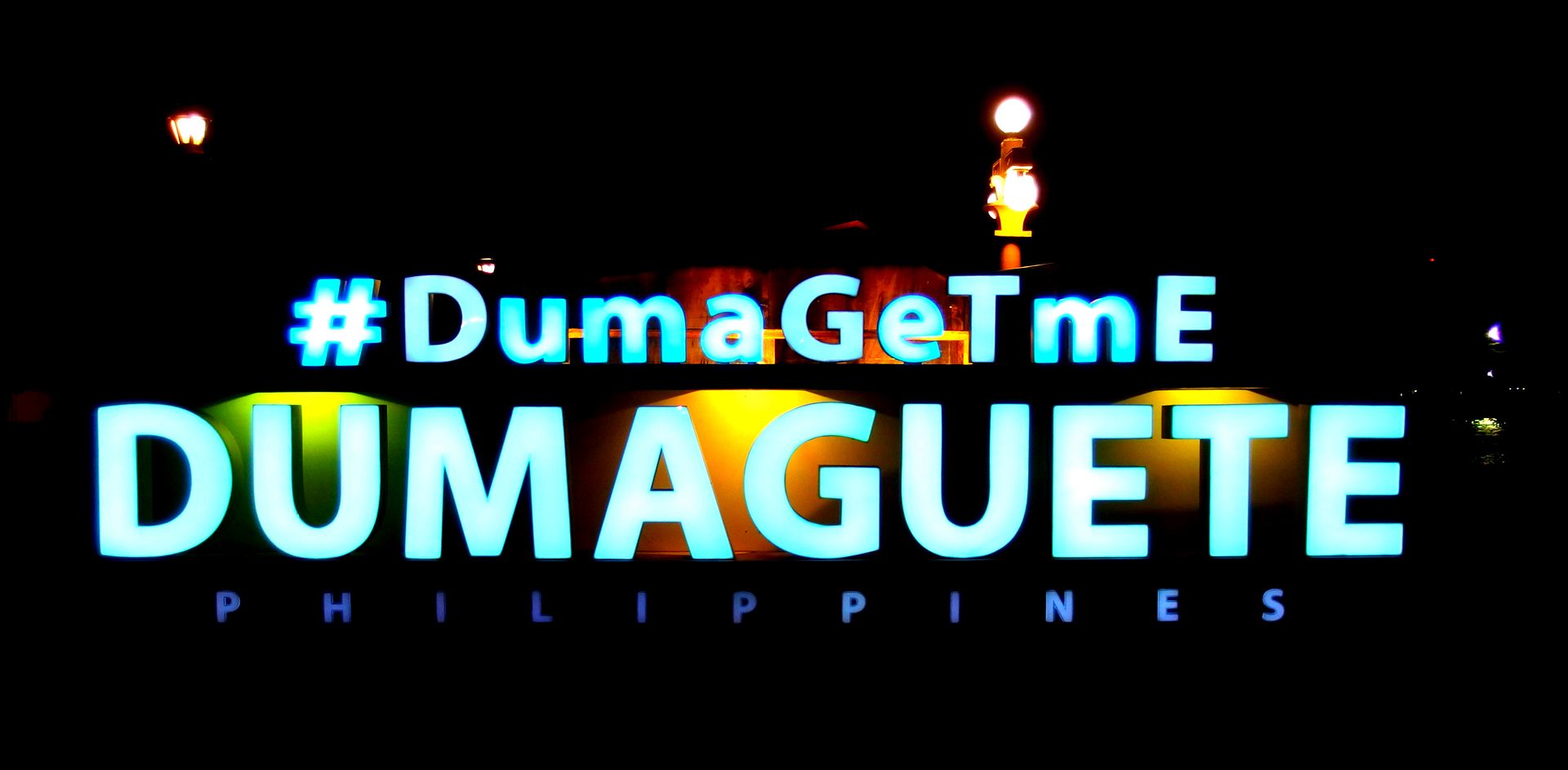 Gaslight tones not only illuminated the night. On a personal note, breakfast came with an argument about our departure time. Did I insist on an early flight, selfishly disregarding other people's schedule? Not having booked the flight myself, I had a moment of doubt. But I knew myself. I stood my ground that we were flying out later in the afternoon.
Back in the room, our e-ticket print-out proved me right. I would never forget the time and place and the lesson learned: "For clarity, look to your own light, not to the ever dimming gaslight."