Den Haag (The Hague) and Haarlemmermeer, the Netherlands
June 6, 2019
"Are you a seaman?" The unexpected question nudged me awake from my jet lag. As a male solo traveler bearing a Philippine passport, I couldn't blame the Dutch immigration officer for profiling me. If anything, our countries had a maritime connection. I chuckled a no and he let me breeze through. Why did I even worry about my first entry to Europe? This was how easy-peasy it was.
My flight landed before 2 PM, local time, early enough for me to have a full day since sunset was at 9 PM in June. I trudged through Schiphol Airport and somehow made my way to the annexed train station. My brother-in-law was on hand to welcome me. Armed with a public transport ticket OV-chipkaart I had just bought, we were off to start my day with my sister and friends. I hit the ground running, powered by a rush of adrenaline…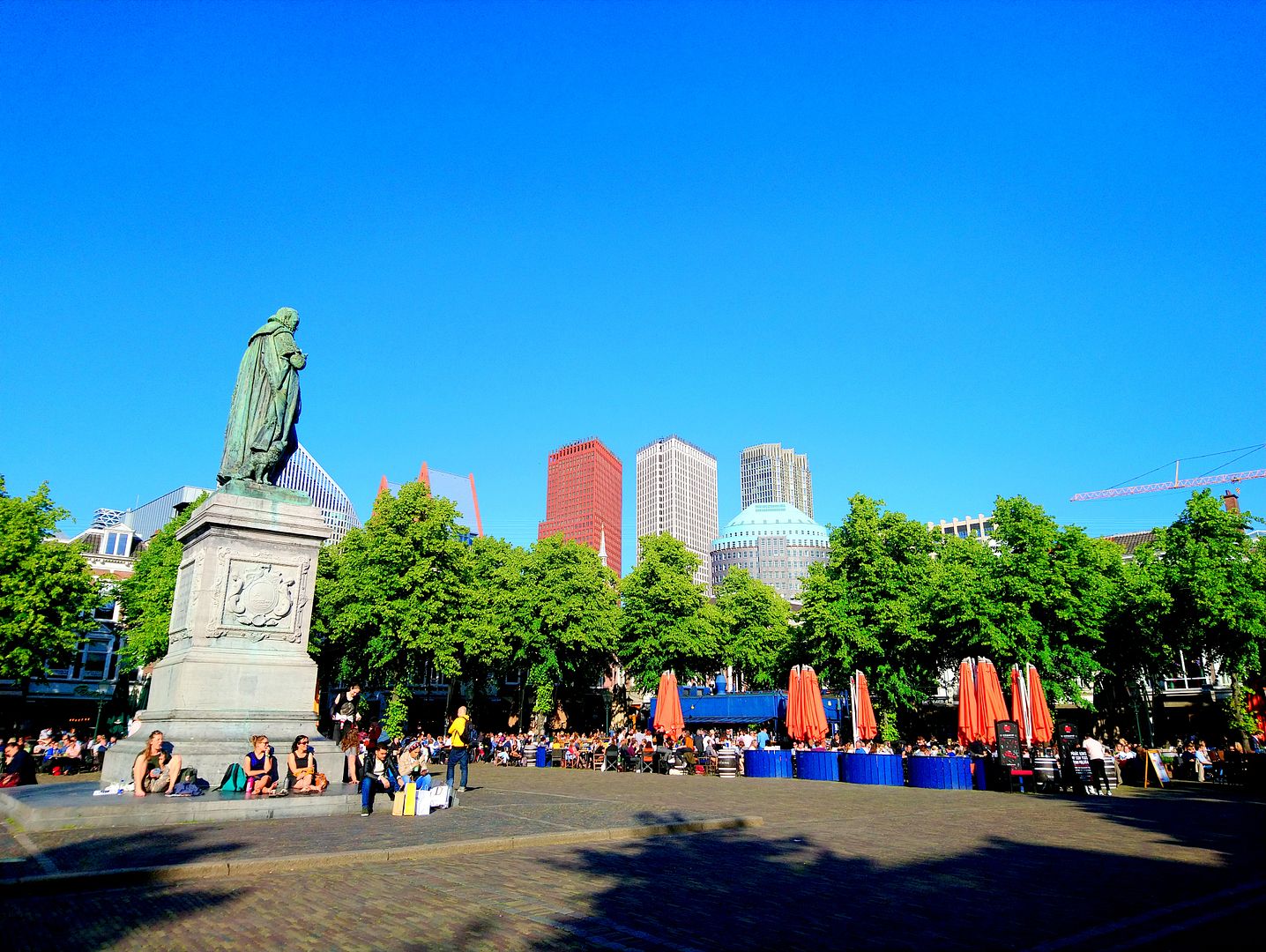 …and the evening daylight. At 7 PM, the sun was still high up, tricking my circadian rhythm into extended wakefulness. Ten degrees was chilly for me; not so for the after-hours crowd in Den Haag (The Hague). Diners and tipplers around Het Plein, the 400-year-old town square, were basking in natural, carbon-free heating as restaurants' al fresco parasols were kept folded. Amidst the chatter, the statue of William of Orange silently stood guard in the city's historic heart around which high-rise buildings jutted out of tree tops.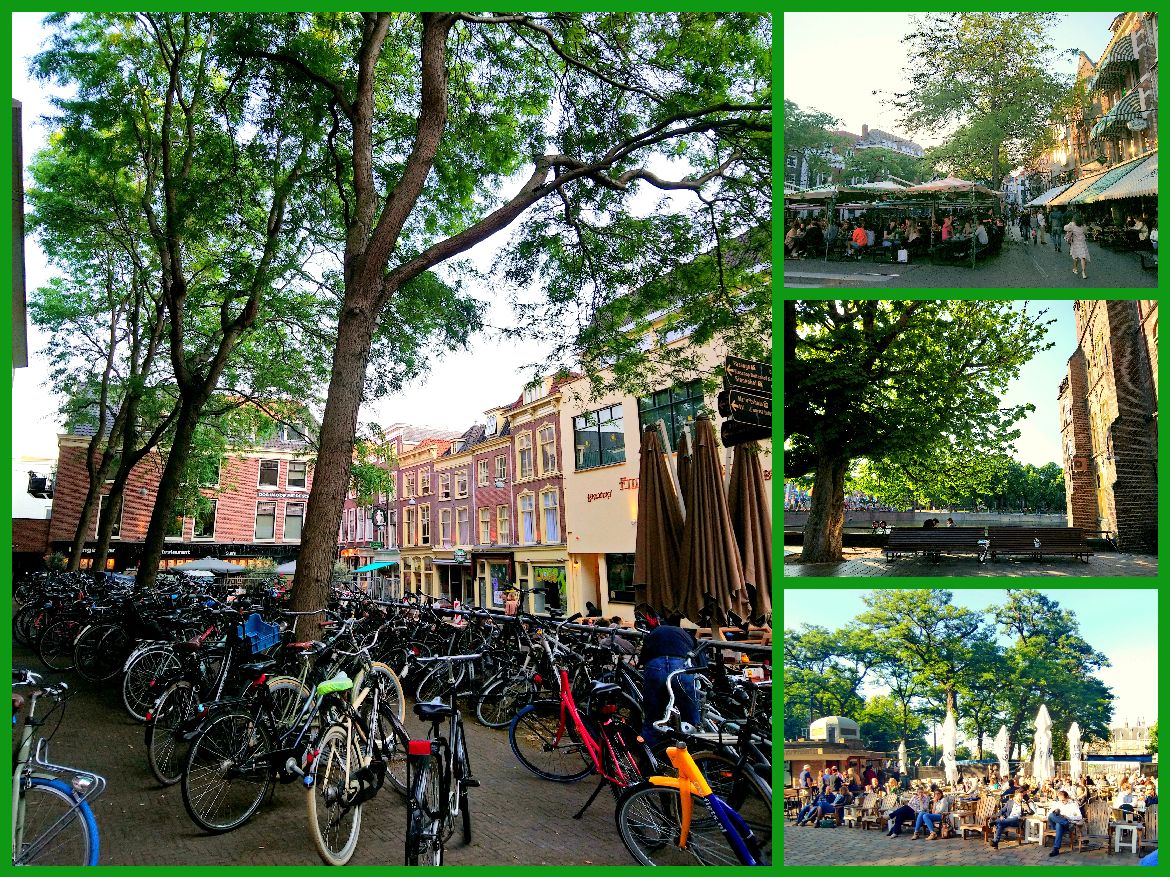 An elaborate stone gateway, the Mauritspoort, bid us to walk into an inner square of the parliament complex called the Binnenhof. The square was dominated by a Gothic structure I mistook for a cathedral. The pair of towers that looked more akin to castle turrets than church spires should've been a giveaway. In fact, it was called the Ridderzaal (Hall of Knights), a multi-purpose hall for royal ceremonies and parliamentary conferences. We had entered the political heart of the country. A line of parked luxury cars must have belonged to dignitaries.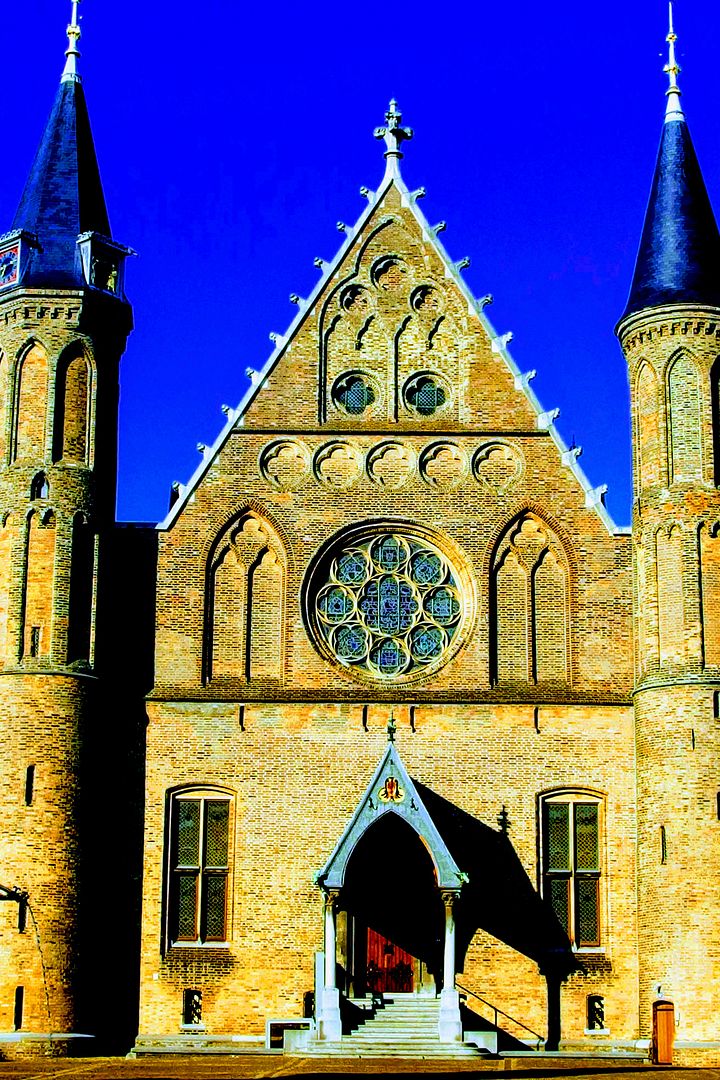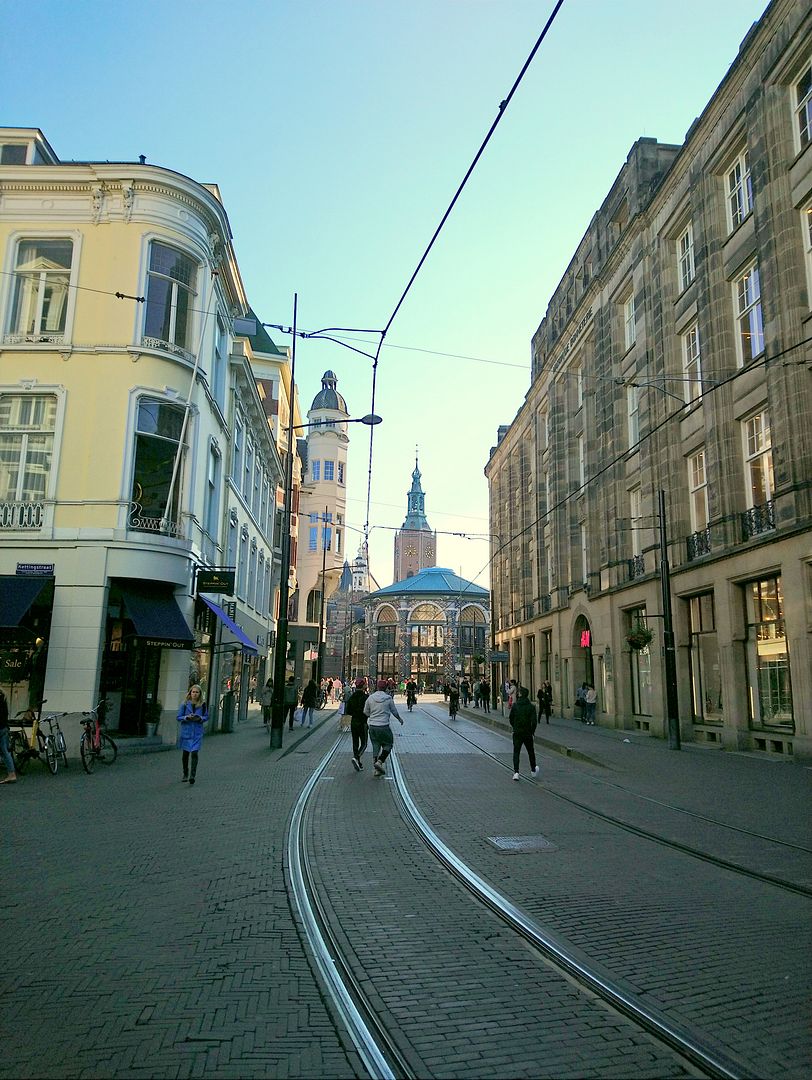 It was Thursday, a day of extended shopping hours. My sister would know. All roads led to the commercial heart at De Passage, the country's oldest existing shopping center built in the 19th century. At that late hour, we came exclusively as tourists in this living museum. The glass roof, marble floor, and façade had been restored just a decade ago. De Passage was an architectural timeline in itself: Renaissance style for the old and avant-garde for the new. The area exuded a sense of timelessness.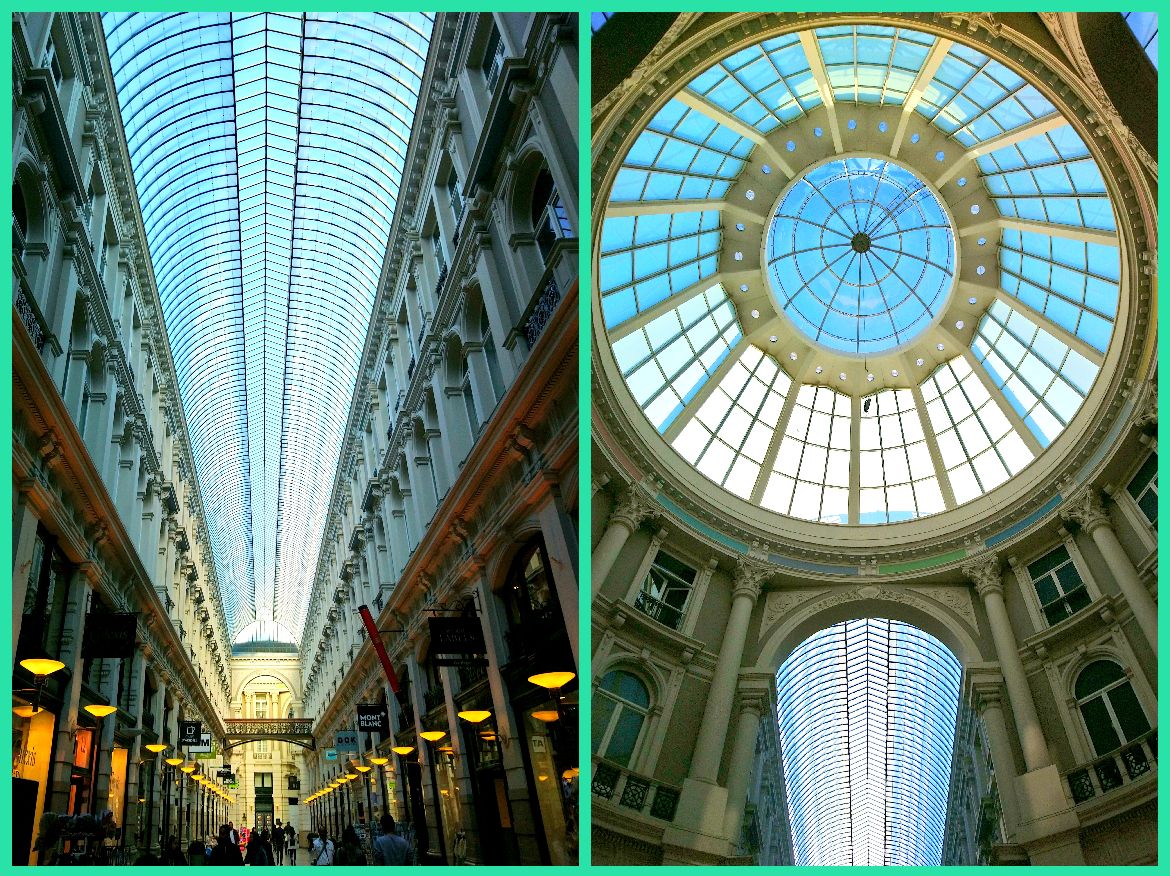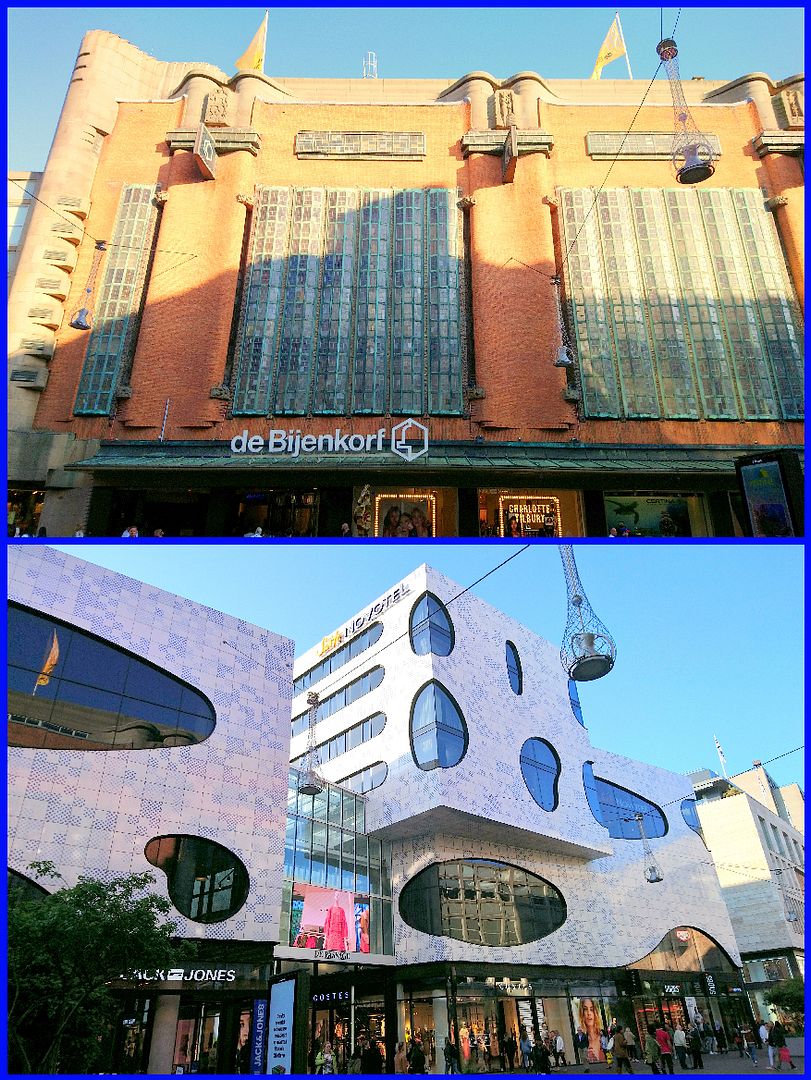 I had no purchase to show for my visit. My only souvenir was a photo of myself hijacking what was voted as the Netherlands' most beautiful painting in a picture board. Days later I would also miss a visit to the Mauritshuis to see the original Girl with a Pearl Earring over an afternoon at the North Sea coast.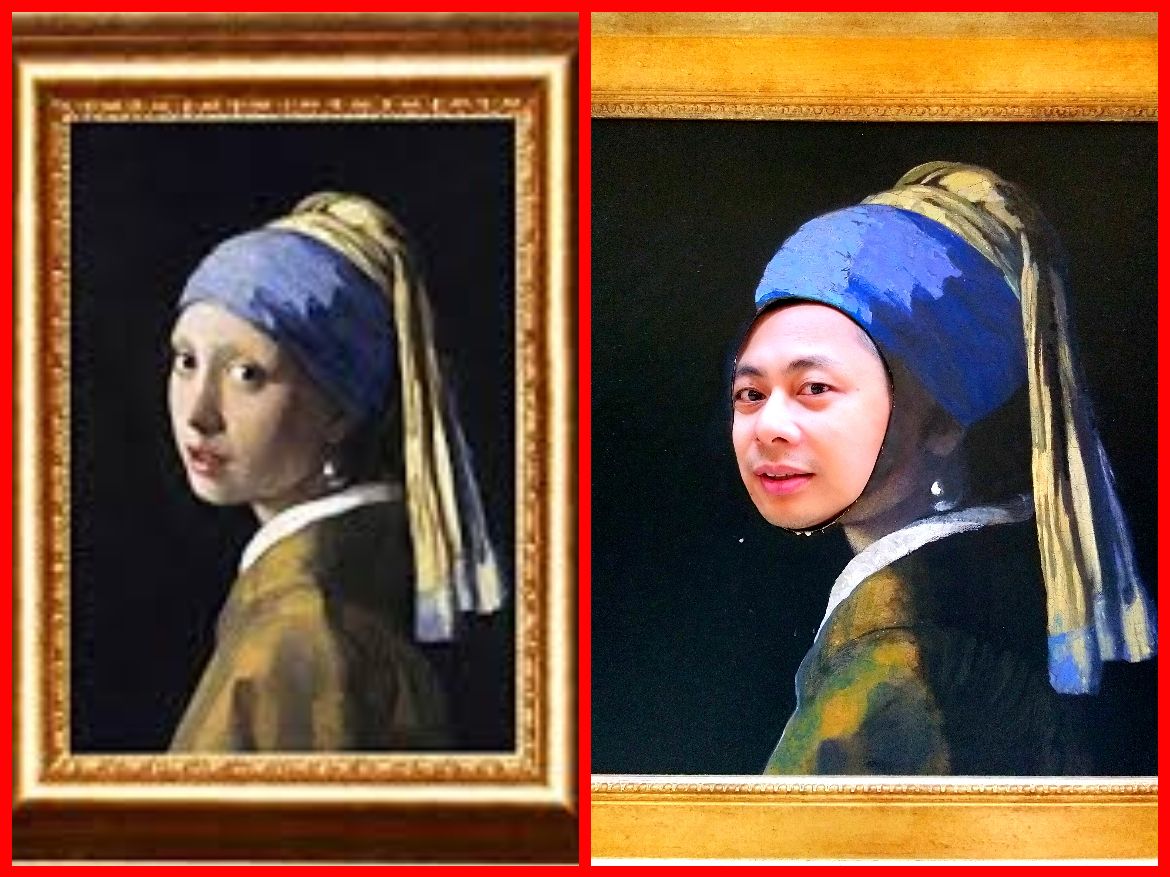 However, I did have the Netherlands' best beer in 2015 called Rootz Blonde as enthusiastically sold by the equally blonde server at Café-Restaurant Rootz. Their award-winning pale ale went down smoothly. "Soft and velvety," as I put it. In the company of B, my brother-in-law, a beer break was obligatory. We settled al fresco where the backdrop of traditional Dutch red triangle window shutter design was perfect for photo ops.
Our DIY walking tour continued and we emerged at Buitenhof, another historic square but more scenic than Het Plein. It looked out to the mirror water of the Hofvijver (Court Pond) at the center of The Hague. A row of rainbow flags were flying by the pond for Pride Month, celebrated openly in liberal Dutch society.
A few steps away stood the statue of Johan van Oldenbarnevelt. A Google search revealed that he was a Dutch statesman who, along with William of Orange, revolted against Spanish rule in the 16th century. Later in life, he fought for religious freedom which cost him his head right in this place. Political rebellion didn't kill him, religious intolerance did. Would he be turning in his grave as an LGBTQ flag flew behind his statue? For what it was worth, his principle of openness and acceptance still defined Dutch culture.
The postcard-pretty panorama of Binnenhof cast its mirror image on Hofvijver's placid water rippled only by ducks. Props to our host, Paulo, for winding up our walking tour at this vantage point when natural light was most dramatic. The world's oldest parliament building at nearly 800 years old looked majestic and magical at golden hour. We half-circled the pond to see Het Torentje (The Little Tower) up close. It had been the official office of the Prime Minister since the 80s. Wondering how Amsterdam could be the capital yet The Hague held the seat of government aggravated my jet lag-induced migraine.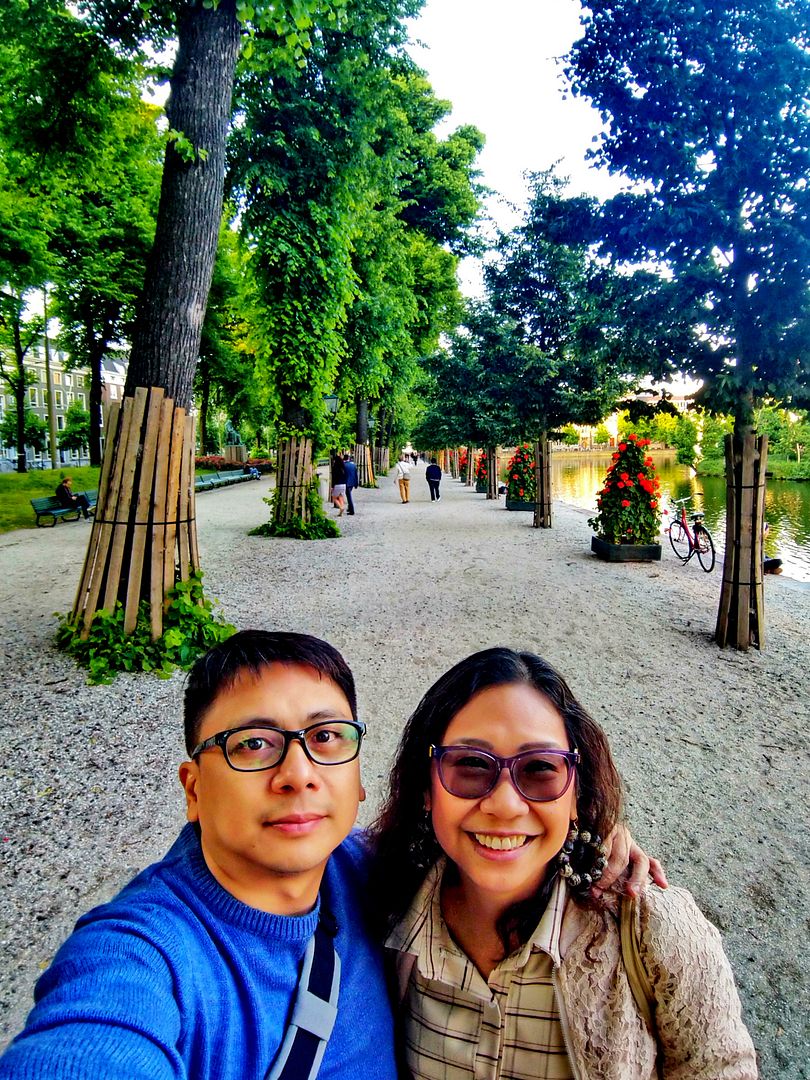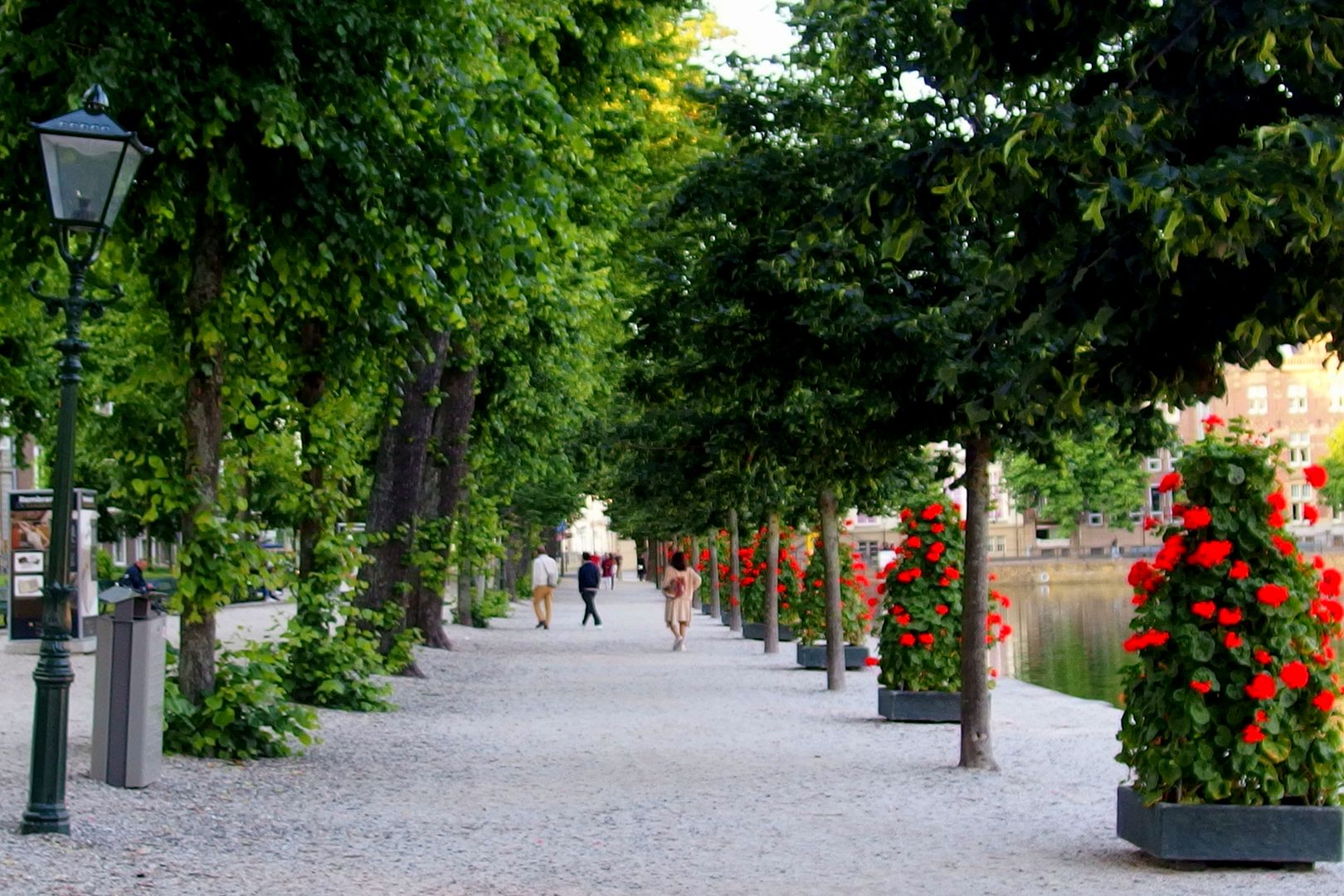 The last leg walked off as my favorite part although I was shivering under my woolen sweater. We reached a shell path tracing the north shore of Hojvijver and the length of Lange Vijverberg. I shared the moment with an elderly couple strolling hand-in-hand, a pair of mounted police leisurely patrolling the footpath, and my sister clicking away with her phone. This promenade under the canopy of elm and the view of Binnenhof across the pond was an experience worthy of the origins of The Hague, literally "The Count's Wood."
Fatigue, sleep deprivation, hunger, and the cold eventually got the better of me. Temporary relief came when our host invited us to try cheese wheel pasta at Fratelli Den Haag, one of his favorite restaurants in the city. The rich pasta dish lived up to the mouth-watering tableside preparation of cheese melted by fire. An impossibly sumptuous ice cream cake capped the meal. I ended my first walking tour in Europe in the warmth of the welcoming city and company.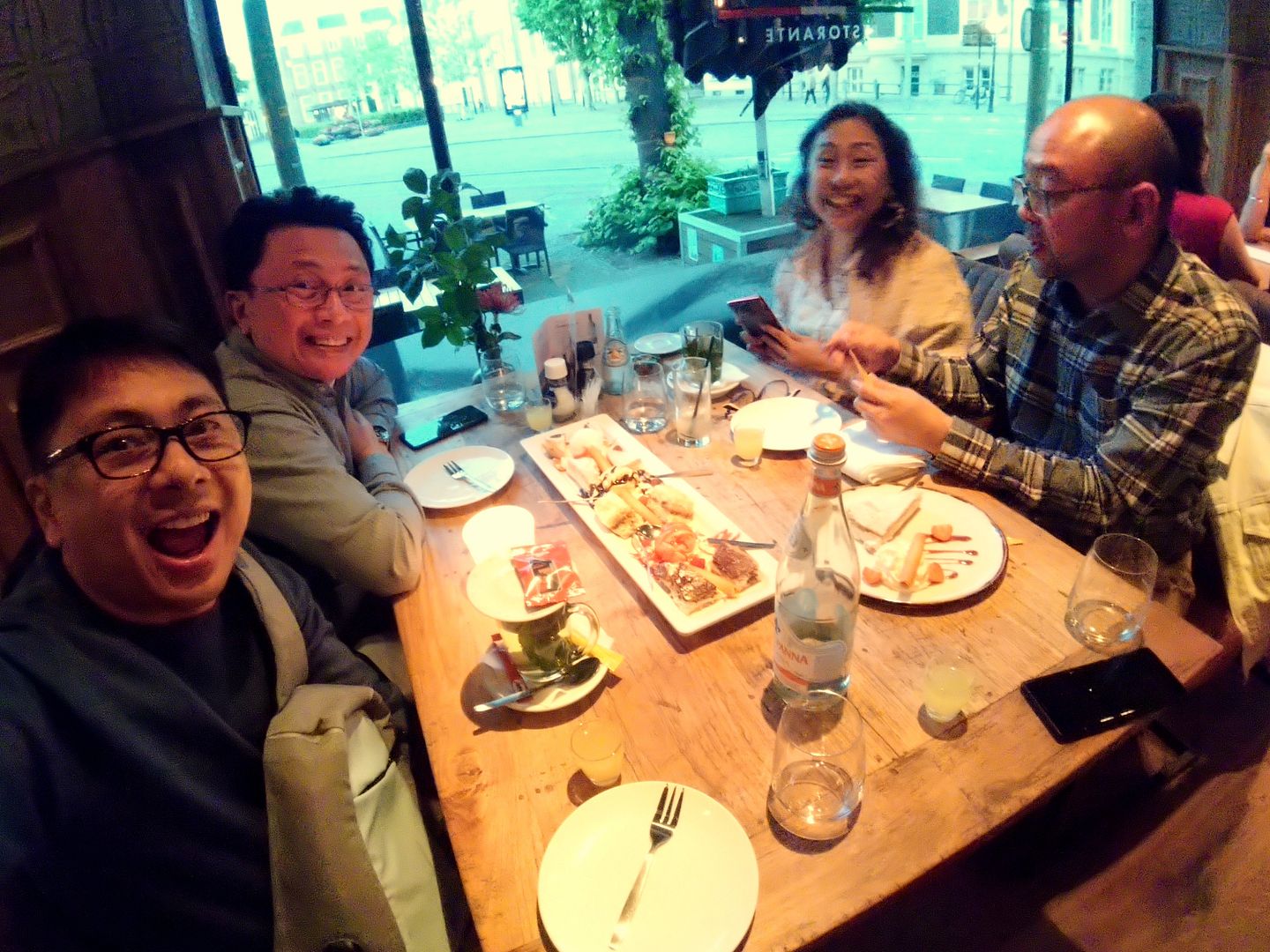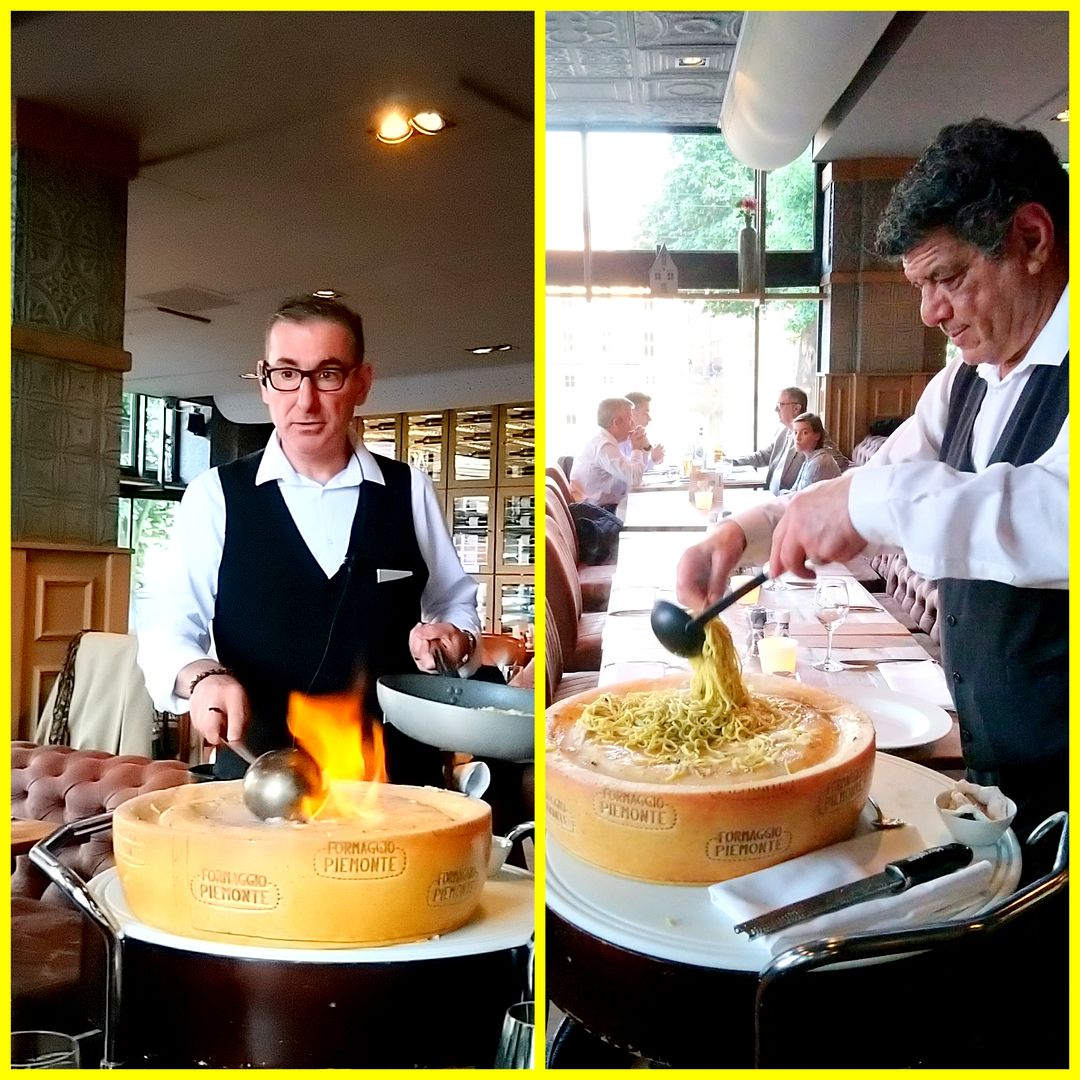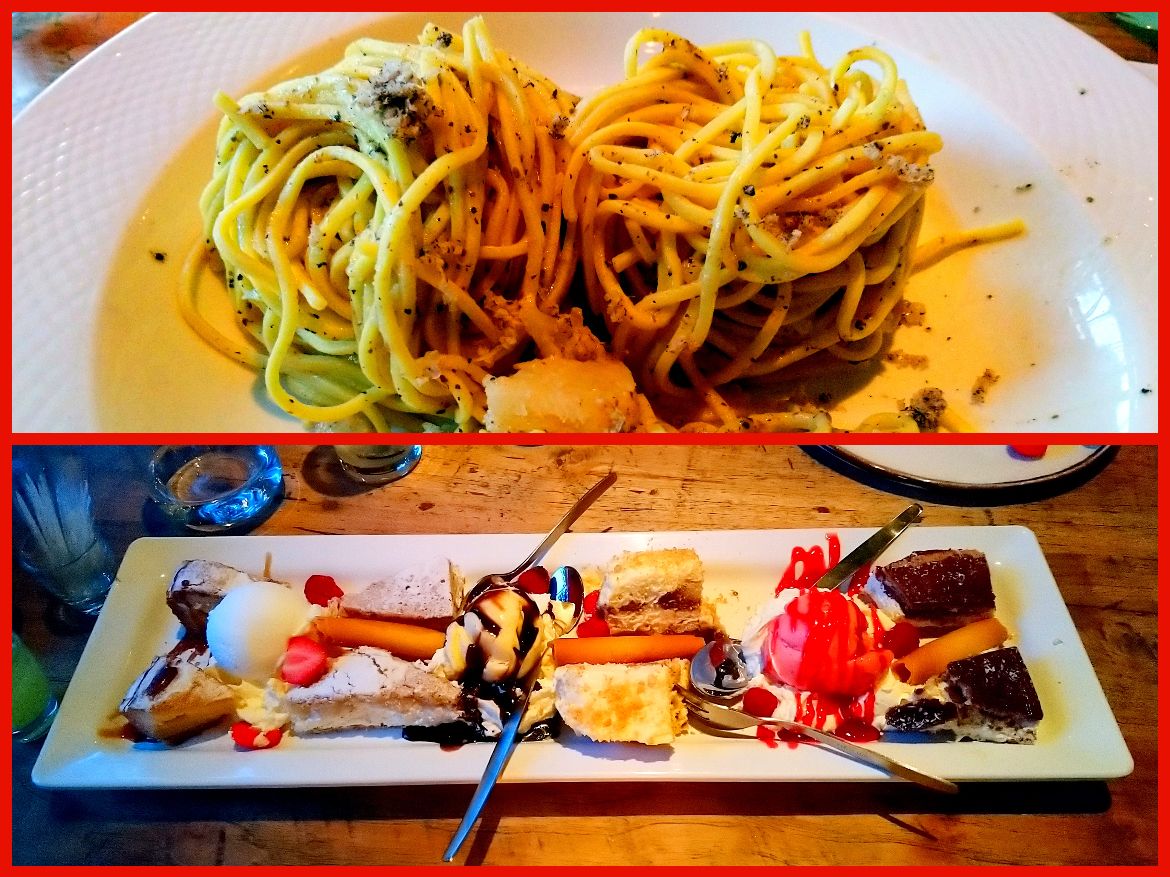 Finally by 9 PM, night fell and thus ended the longest day that had begun halfway round the world. My first day at The Hague prefaced my entire European trip perfectly. It encompassed history and culture, art and people, food and drink, first and best, family and friends, walking and walking some more. There would be no rest for this tourist.