Mandalay / Bagan / Yangon, Myanmar
May 28 – June 2, 2018
A midnight arrival in a foreign city left no elbow room for screw-ups. Six hours after setting off from Mandalay, the bus conductor assured us of a hotel drop-off. We heaved a sigh of relief and gratitude as it was a dark and rainy night in Bagan. The short but muddy walk from the gate to the lobby was the end of our long journey. Or so we thought. The lone receptionist at Amata Garden Resort could not find our reservation. A mistake was soon made clear. We were supposed to be at Ananta Bagan. Ananta, not Amata.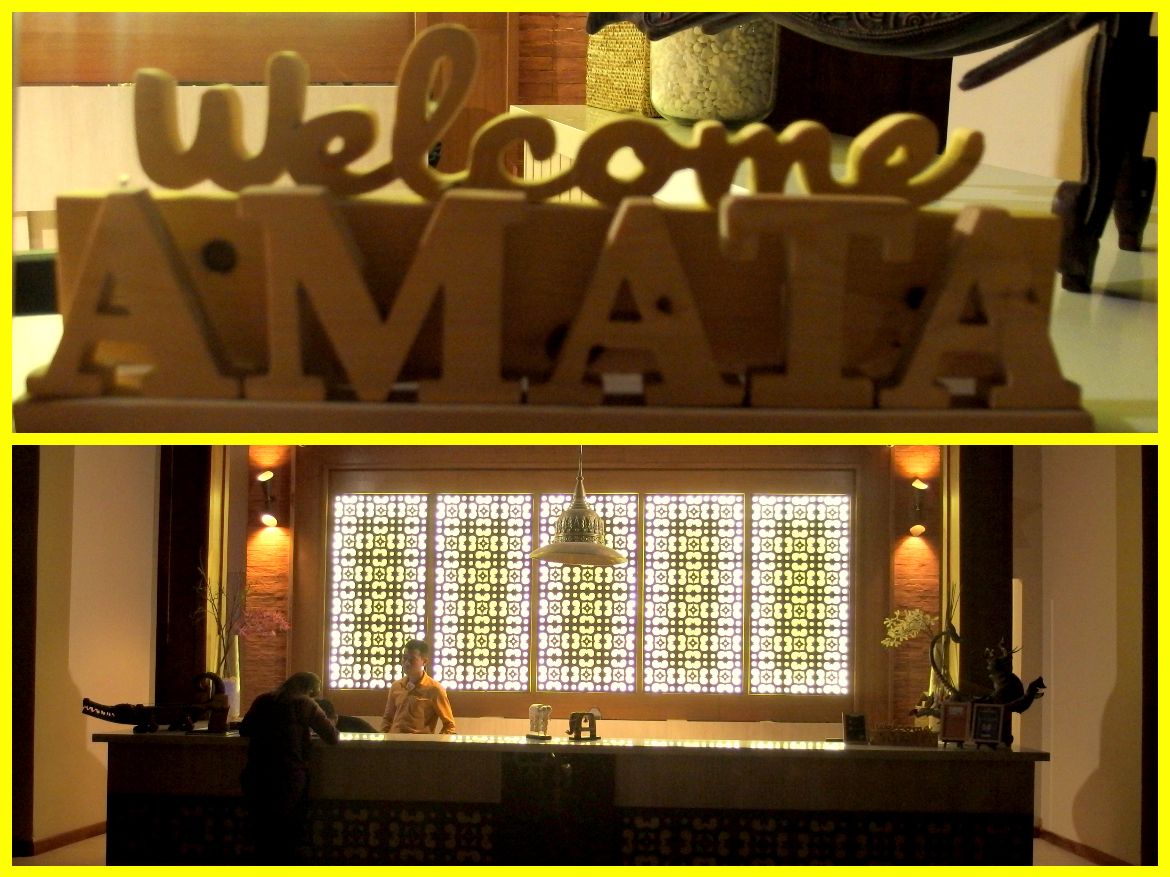 Ananta was 12 kilometers away in Old Bagan, practically a world away in the dead of night during monsoon season. It was nearly impossible to DIY our transfer without taxi service. Yet we were unwilling to cough up more money for an unbooked room. Luckily for us, an Ananta staff was roused from slumber to pick us up, a coup for their customer service.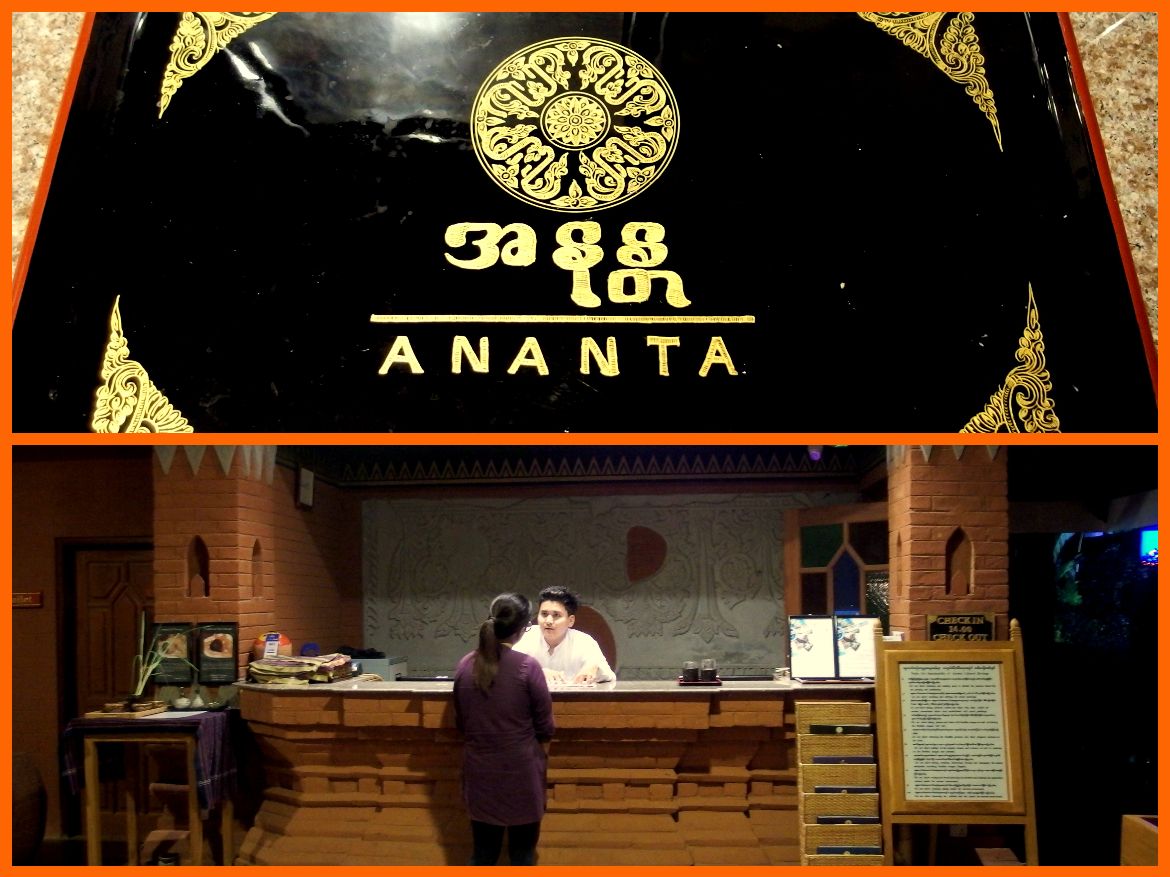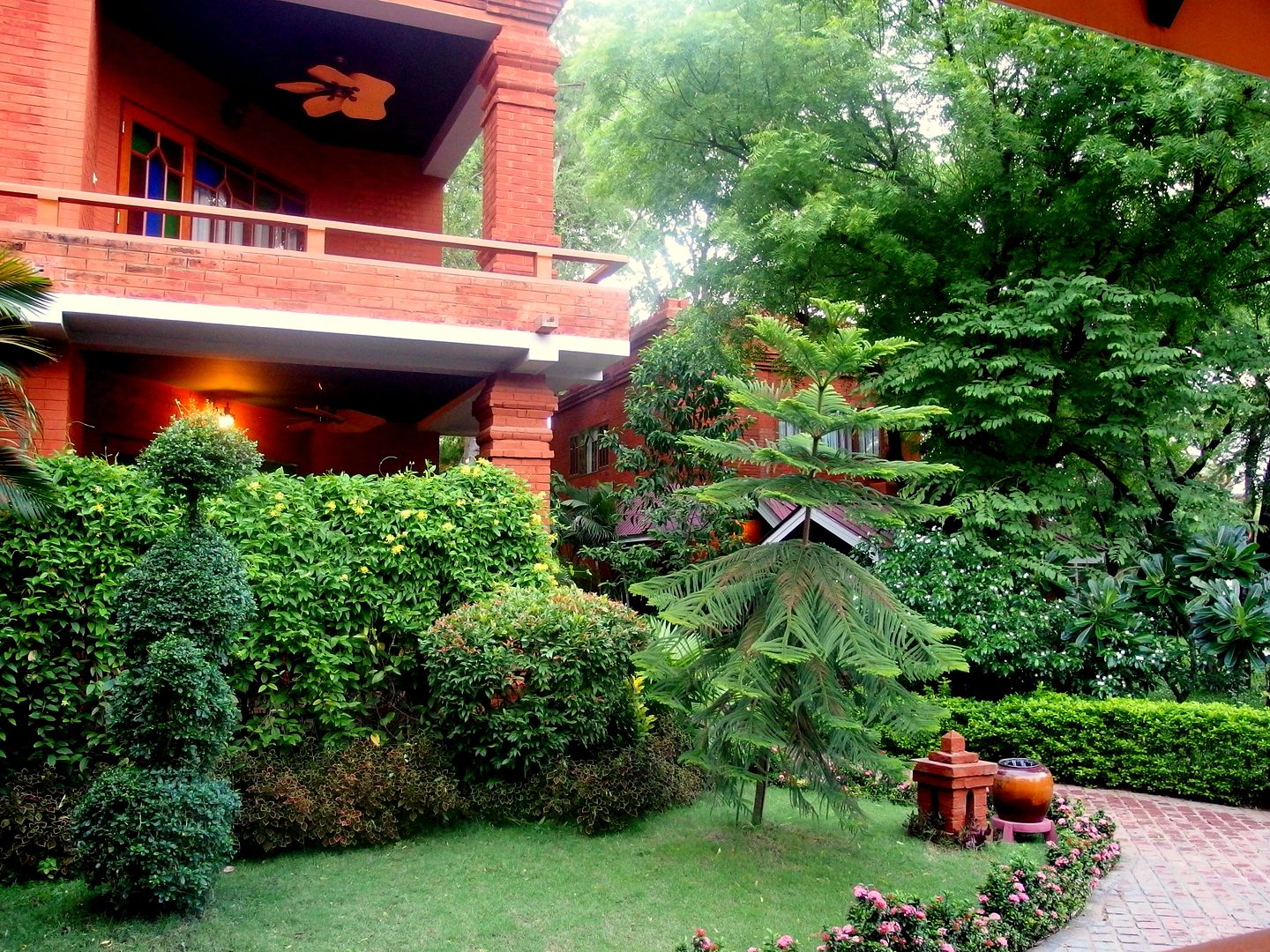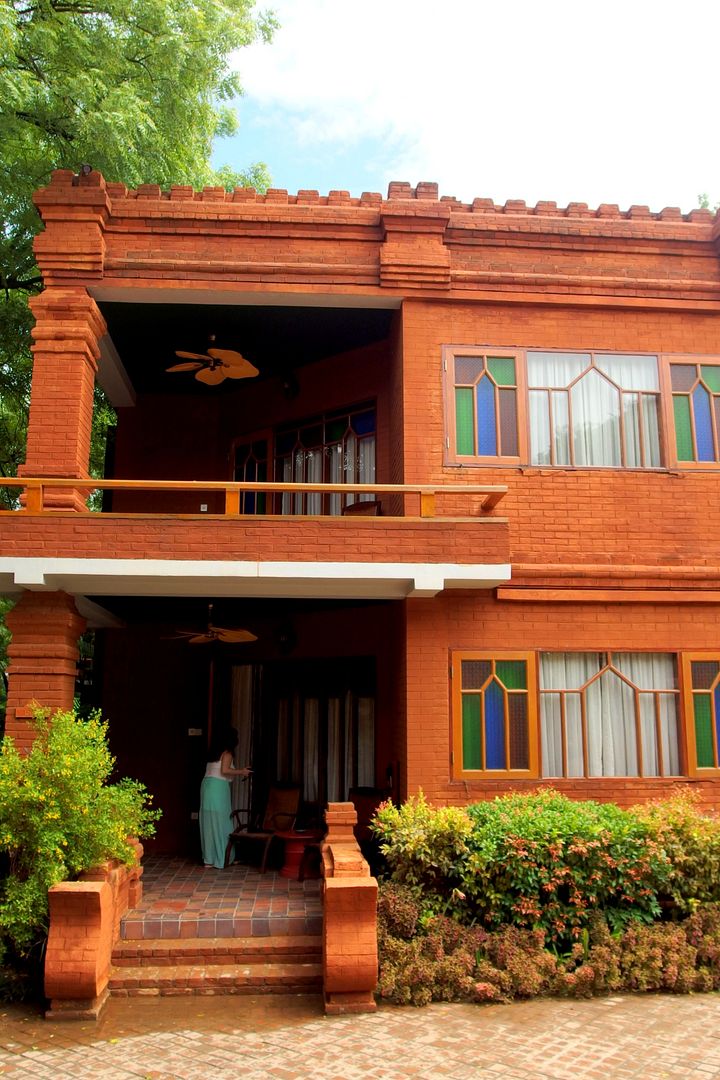 Our oriental-themed deluxe room was worth all the trouble. It was huge, though Jo and I had to share a king size bed. Of all its creature comforts, space – both inside and out – was Ananta's best feature. Even the bath allowed a place to breathe.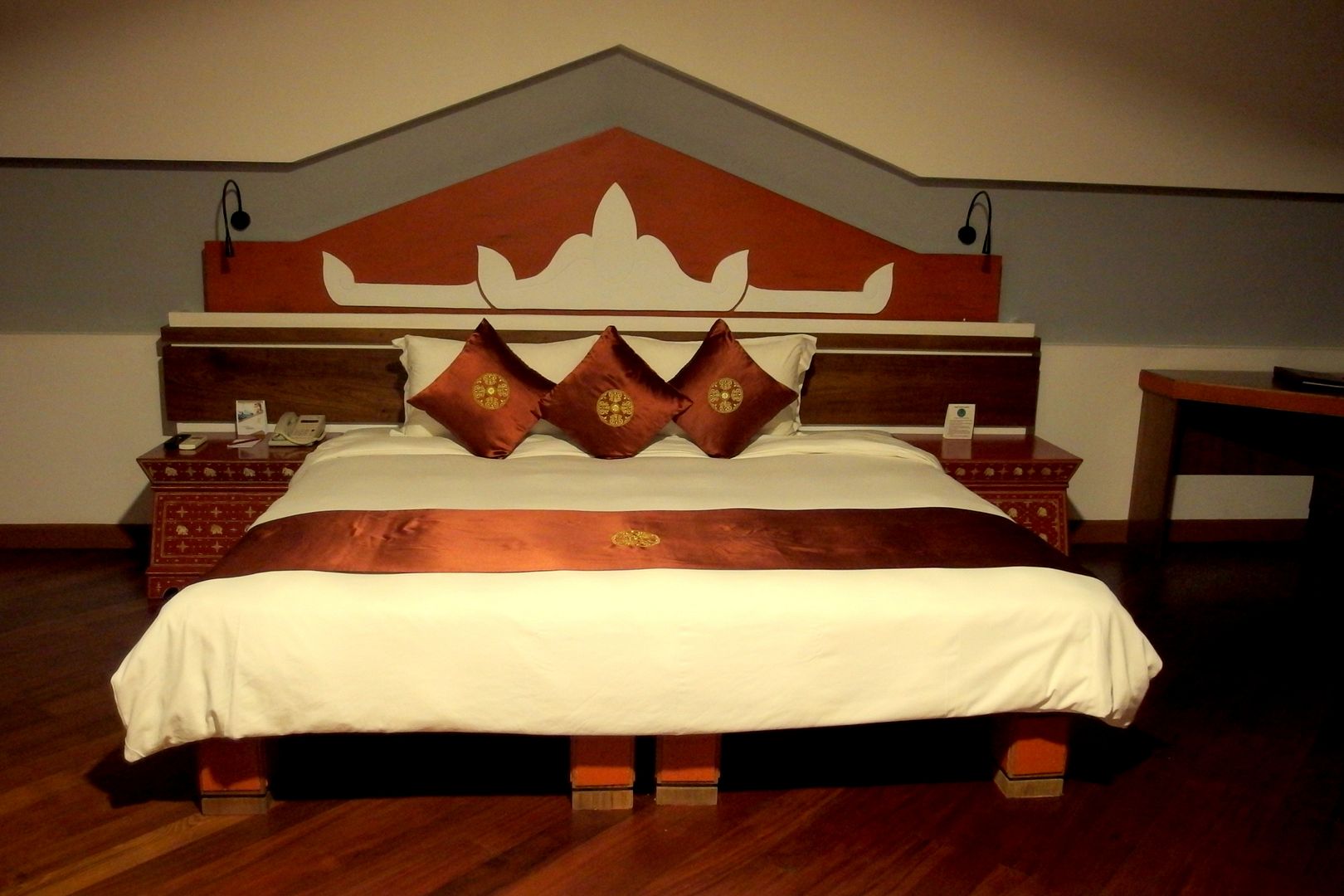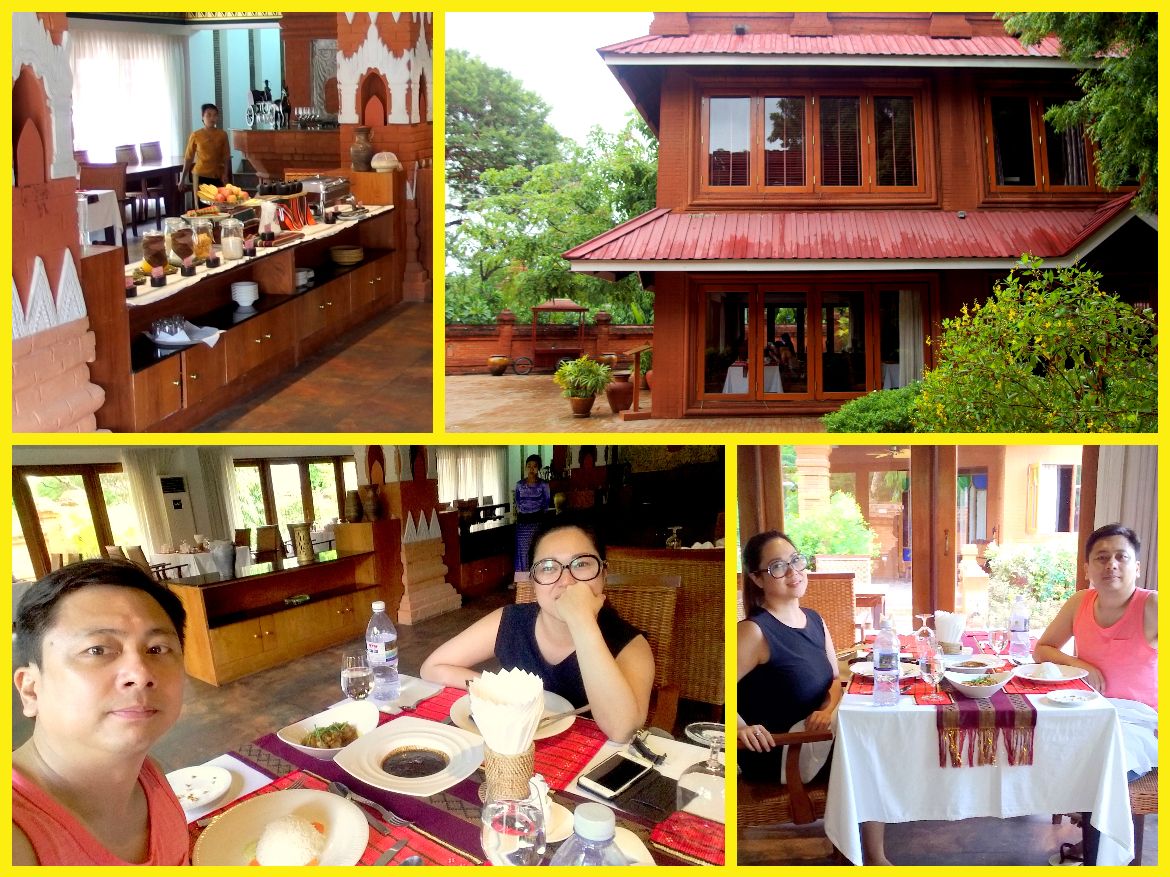 Other services provided included a sesh of thanaka application. An ancient tradition of skin care in Myanmar was the use of ground, pasty wood bark as facial sunscreen. The staff prepared the paste on request. A straw hat for each guest was also provided with which to protect our faces from the punishing Bagan sun. How reassuring to know that the hotel cared for their guests' complexion.
Ananta consisted of red-brick villas divvied up into guest rooms and, in one, a restaurant and spa – all overlooking the courtyard and pool. A physically draining temple run in the day called for water therapy at night. I relaxed right on the pool's air jet massaging my back and feet as Jo lounged on a pool chair, sipping fruit juice.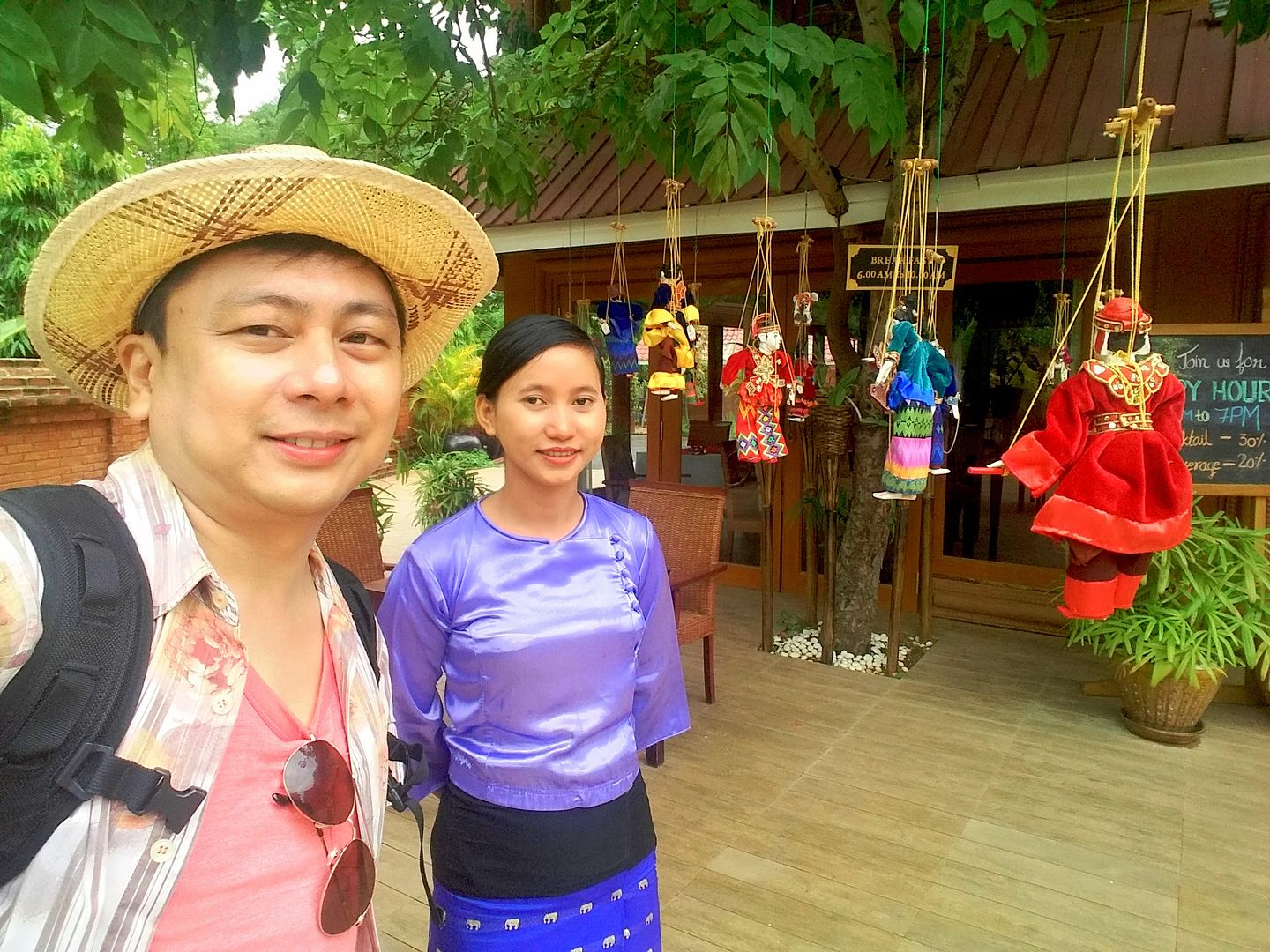 In retrospect, it was a foreshadowing when, days before, we flew in to Mandalay on a rainy day. We had just checked in when it rained in sheets. Thiri Thitsar Hotel – a tongue twister of a name – was convenient, clean, and comfortable. The three-star hotel was quite new, a drastic departure from stale-smelling hostels I was used to in my travels. The personable bellhops were an indication of a pleasant stay.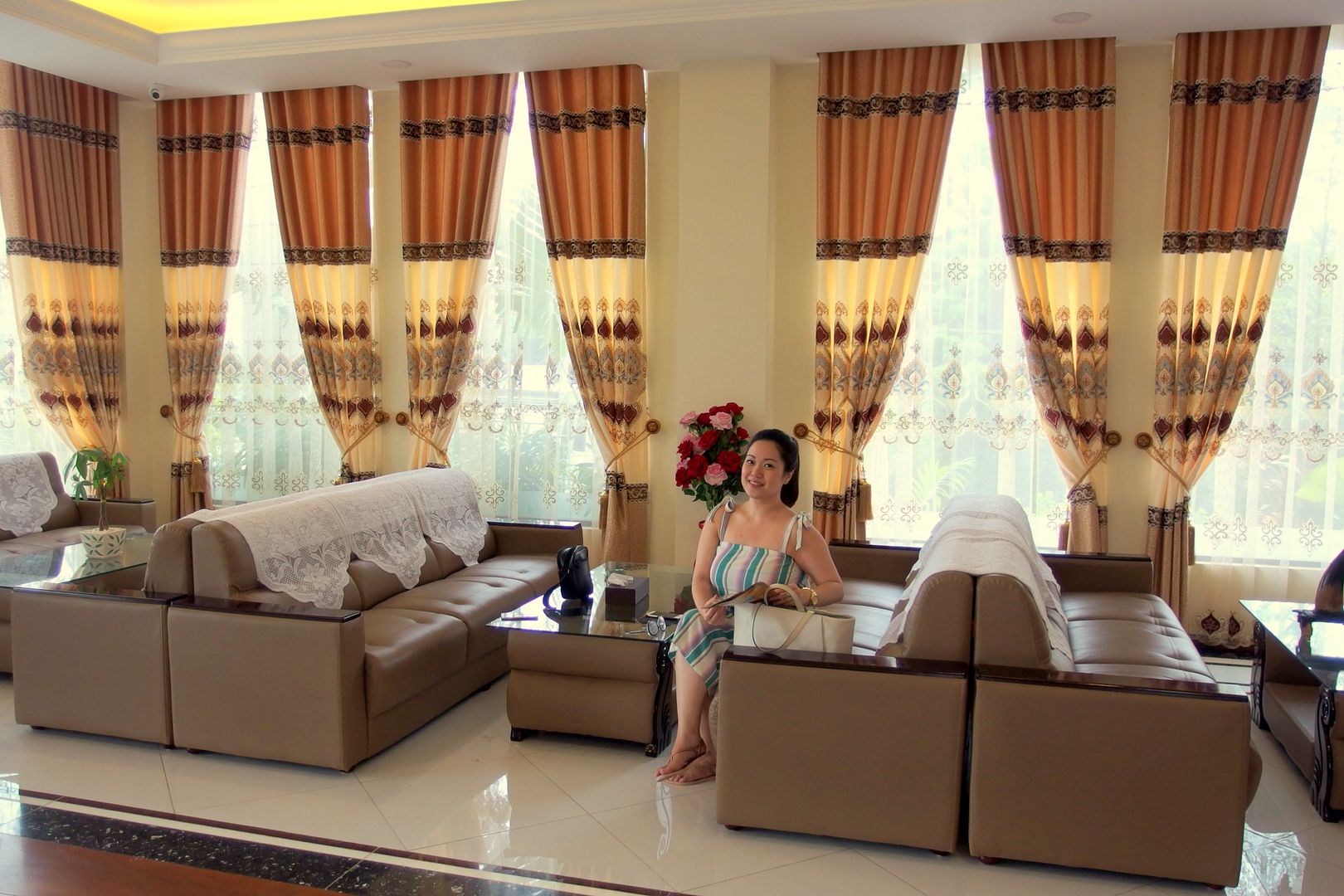 The comfy bed and strong Wi-Fi were calling me to stay indoors, but Jo prevailed. We braved the rain to explore Mandalay. Our short stay and packed itinerary limited our time for only eating and sleeping in the hotel and none for lounging at the pool or what-not.
We arrived at Yangon, our final stop, by night bus. This time, we checked in early in the morning. Brekkie was served at the top floor of Yama Hotel and Rooftop Bar just as the city was stirring to awaken. The skyline was rundown this part of town, though.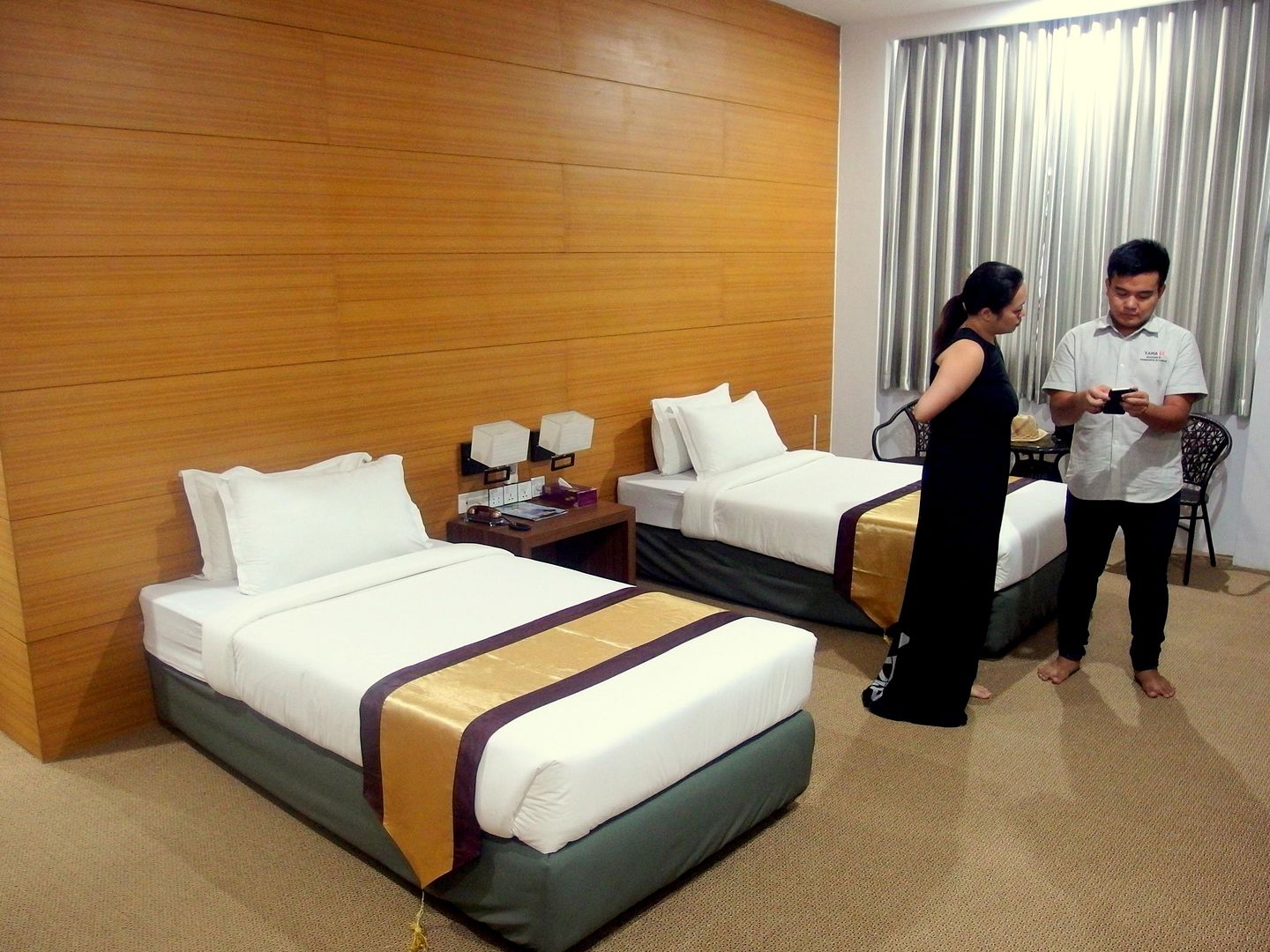 Yama was the least fancy of all our accommodations in Myanmar, but for a safe place to stay it was no less efficient. My only qualm was that the toilet and shower shared the same wet tiles. But I had endured worse sloppiness elsewhere; I would survive this. The concierge – I had forgotten his name – put in the extra effort in helping me wrap my traditional longyi on me.
In previous trips, my digs in neighboring Cambodia and Thailand were cringe-worthy at best in comfort and cleanliness. I had unfairly judged Myanmar to be worse off. My bad. I was pleasantly proven wrong.
I had to hand it to Jo, travel researcher par excellence, for finding hotels that offered more value for our squeaky tight budget. Myanmar was a demanding destination – it required vigor and stamina alternately under the beating sun and the pouring rain. A rejuvenating hotel of any star was more a necessity than a luxury at the end of the day.