Hong Kong, China
January 31 – February 4, 2018
Some places we stay in forever. Some places are mere stopovers. Just like Hong Kong.

Carmi G. Raymundo / Rona Co / Cathy Garcia-Molina
That line opened Hello, Love, Goodbye, the Philippine movie that broke local box office records of all time. Ki and I made our stop at Hong Kong the previous year. Much of the movie was shot in places we had visited. We should've been the movie's location scouts. A location tour usually followed the success of a movie or TV show (think Sex & the City in NYC and The Sound of Music in Salzburg). Done the other way gave us a sense of deja vu while watching the movie.
I've become my mother, also a DH (domestic helper).
A momentary tinge of resignation cracked the resolute face of Joy played by newly-minted superstar Kathryn Bernardo. On a tram that traversed northern Hong Kong Island, she bumped into an ex on a honeymoon trip with his wife while she felt trapped by fate and circumstance, or the vicious cycle of poverty.
We likewise shared the "ding ding" ride with some of our kababayan – OFWs (overseas Filipino workers) and tourists – reassuring us that there was someone we could ask in Tagalog. They showed confidence with directions in navigating Hong Kong's urban chaos, if not the twists and turns of their individual life journeys.
Heel, toe, heel, toe.
Joy coordinated her steps with that of her mentally-challenged ward played by Angela Poliquit. It was a shock to see my rare last name in the credits. Was this young girl the AJ Poliquit I shared Google search results with? If so, this movie effectively turned me into the "other" AJ Poliquit. She had certainly become the famous one.
From school, she and Joy marched down steep ladder streets, perhaps the same ones we climbed up and down in SoHo District. On top of doing household chores for her female employer, Joy was also yaya to both grandma and granddaughter. As any OFW known for diligence and compassion, she served three generations of women of one family every day, except "day off," that started before dawn and ended well into the night.
But one day, you'll meet someone.

And for a while, time just stops.
This was not a social commentary but a love story. Joy met Ethan, the luminous and bedimpled Alden Richards, in the vortex of Hong Kong's night life called Lan Kwai Fong. Illegal deals were sealed with a handshake in cramped stock rooms and clandestine transactions sealed with a kiss in dark alleys. Lurking in the shadow of desperation and isolation, our protagonists were thus acquainted. Determined DH fell for disillusioned bartender.
Down the grid of slippery beer-spilled streets, we followed the stream of mainly drunken partygoers as bar barkers and wait staff attempted to "catch" some business. We immersed, not in alcohol, but in the pulsating music and energy of the crowd, both customer and crew. Had I seen the movie then, I would've had a moment of sonder, the thought of a stranger's individual life story, for the likes of Joy and Ethan that worked the bars.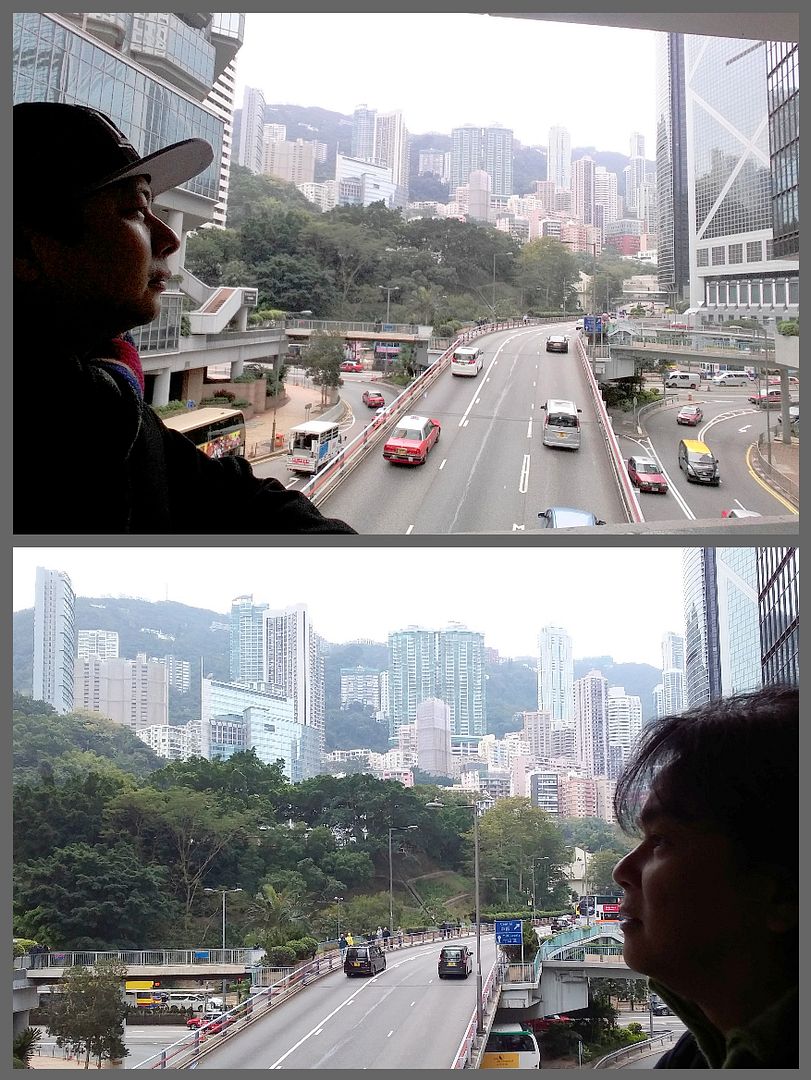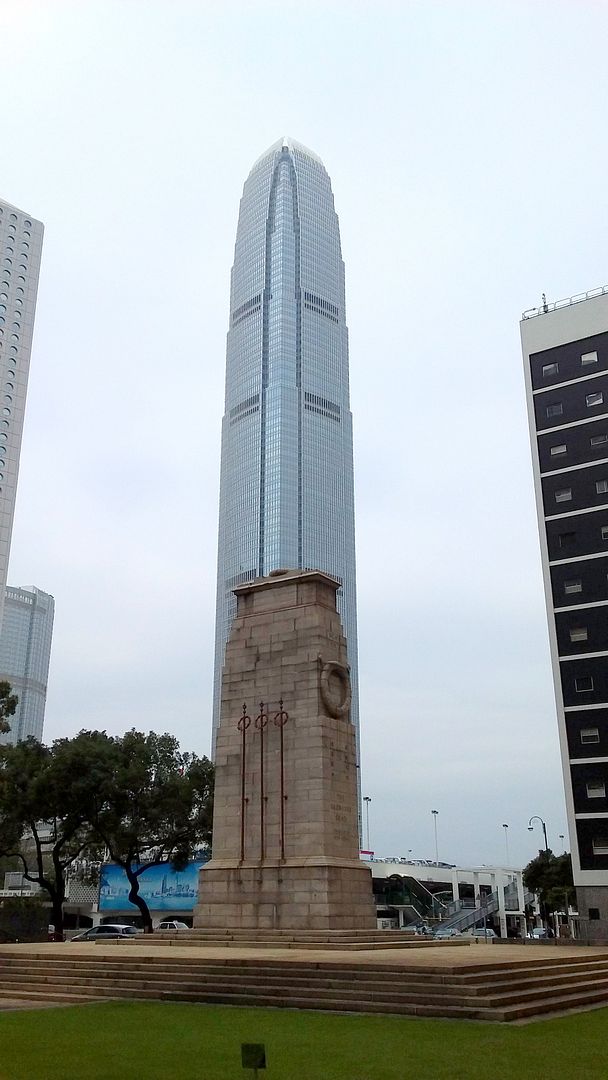 Her job can't hug her, but I can.
Bomb dropped and they came out as f***k buddies to their friends. The background to this legit romance for the new generation was a familiar monument – the Cenotaph at the Central District. We had no idea this was the famous huddle spot for thousands of Pinoy DHs every Sunday, their "day off." For some of these homesick DHs, not only was the place a temporary stop in their life journey, some people were too.
The weekday crowd when we walked through consisted of office workers and shoppers. DHs found respite from their daily toil in this place; I coiled in pain. I could barely walk with a busted knee on a cold February day. But I was on marching orders, so I pressed on. This small sacrifice was nowhere near what these DHs had to endure daily.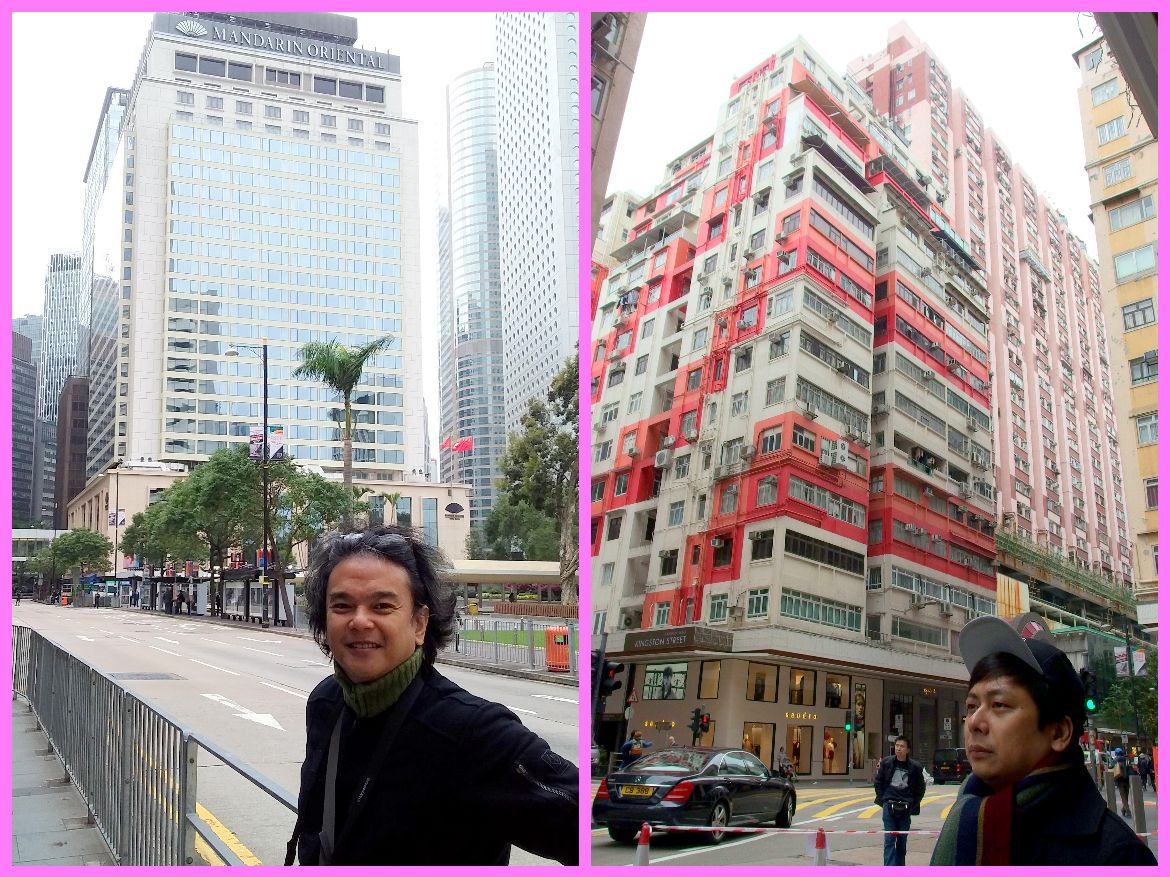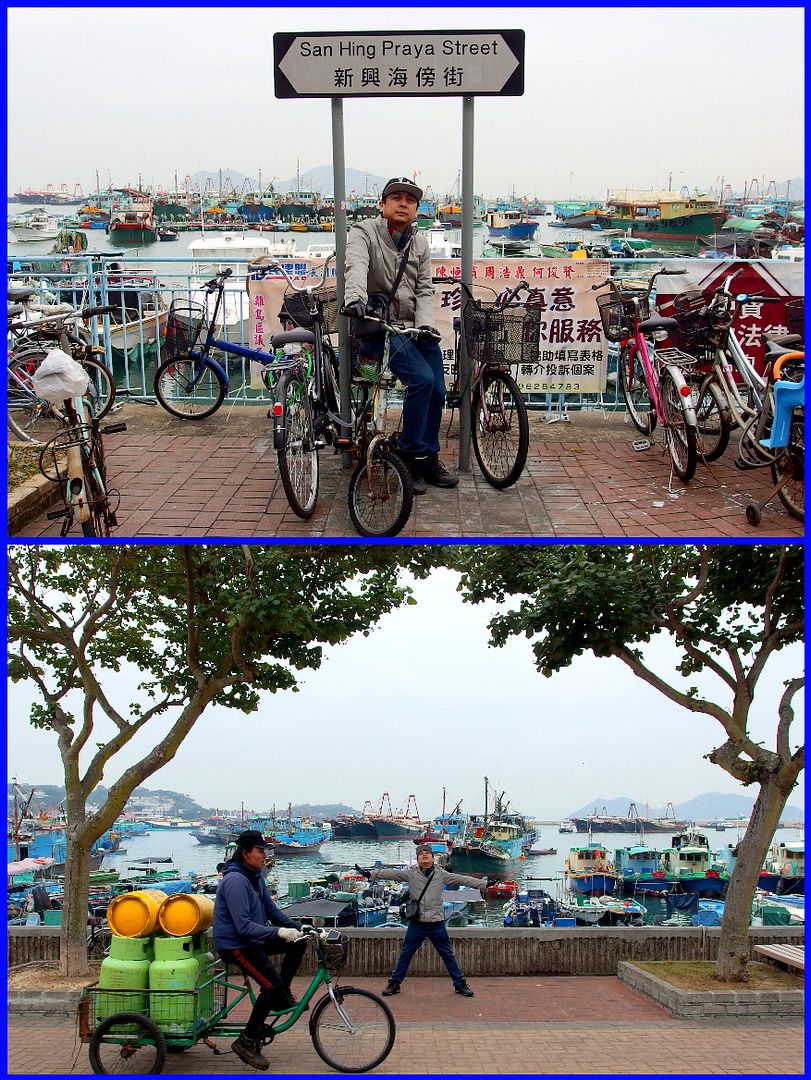 When you love, it's all or nothing. Because if not, why love at all?
When Ethan's past caught up with him, he retreated to Cheung Chau, the island off Hong Kong where his family lived. The quieter, simpler village life in the island must have put things in perspective. Their supposedly casual relationship started to sink into serious sentimentality, also known as hugot. I stopped at the same promenade looking out to the same channel as Joy and Ethan did, but only the winter cold sent shivers down my spine, not lovesick hugot lines.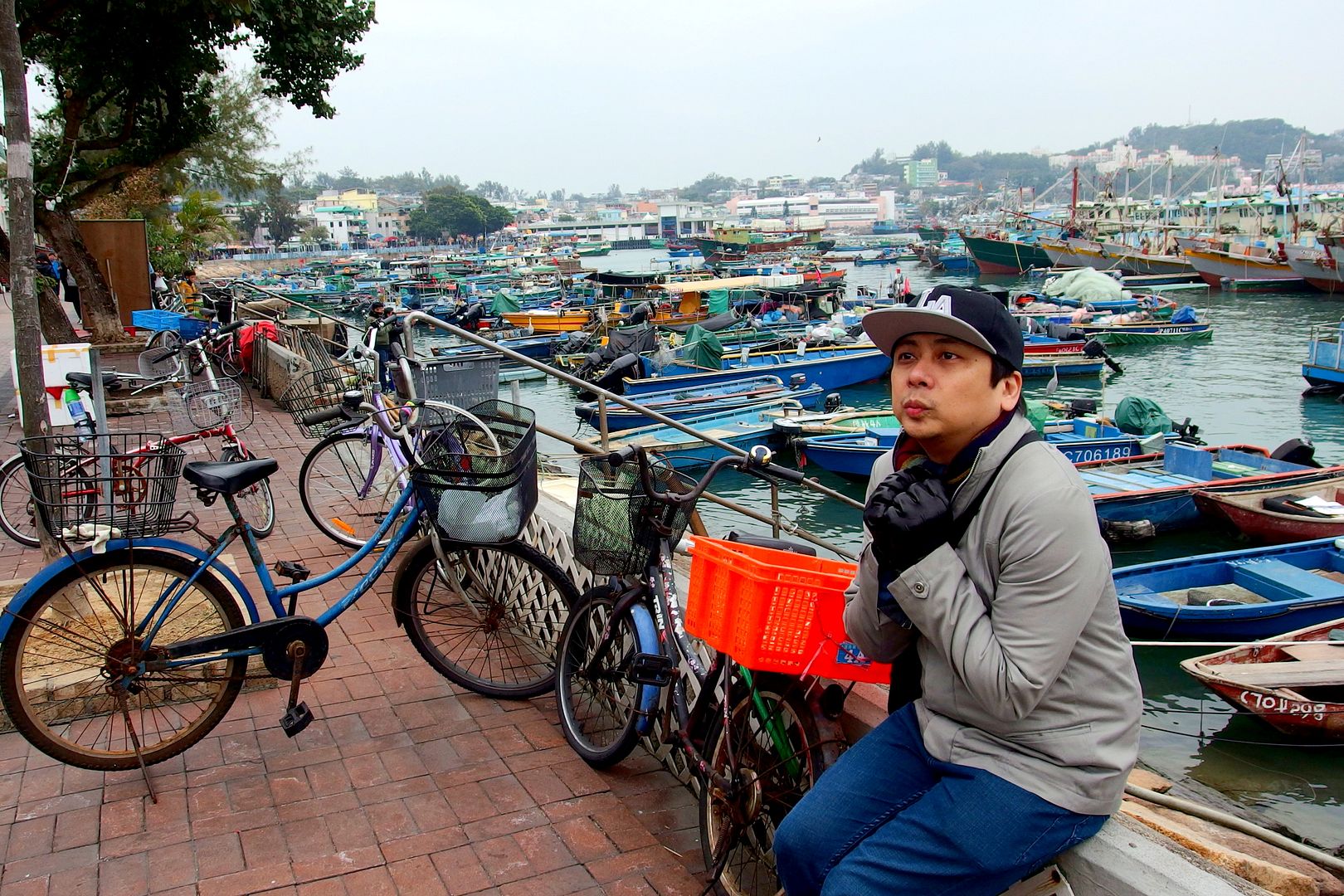 I'm sorry for making you feel that you need to apologize just because you have dreams. I will not hold you back.
The trouble with hello had always been goodbye. This modern-day OFW romance started at Central Pier. Overlooking neon lights across Victoria Harbor and the Hong Kong Observation Wheel in the background, the pier was both illuminated and dark. a place of both clarity and uncertainty, of acceptance and heartbreak, of holding on and letting go. Spoiler alert – this was the place where our love story began and ended. Until the sequel.
Joy is here.
Hong Kong, a city with a good number of OFWs, was a leading character in the movie. We only missed one major shooting location: that romantic rooftop in Mongkok. Because we were not clairvoyant. Ironically, we also missed all the sights in the movie's final and obligatory tourist montage: Avenue of Stars, Aqua Luna junk ride at Victoria Harbor, the IG-ready Yik Cheong Building in Quarry Bay, and Lion Rock in Kowloon. It just proved that we walked in the "real" Hong Kong, not its "touristified" version.
One of those montage scenes triggered a throwback to my childhood. When Ki and I walked through the beach in Repulse Bay, we totally missed the gigantic statue of Guanyin (Goddess of Mercy) in Tin Hau Temple that still looked the same in the 2019 movie as I saw it in my 1983 visit – gasp, 35 years ago!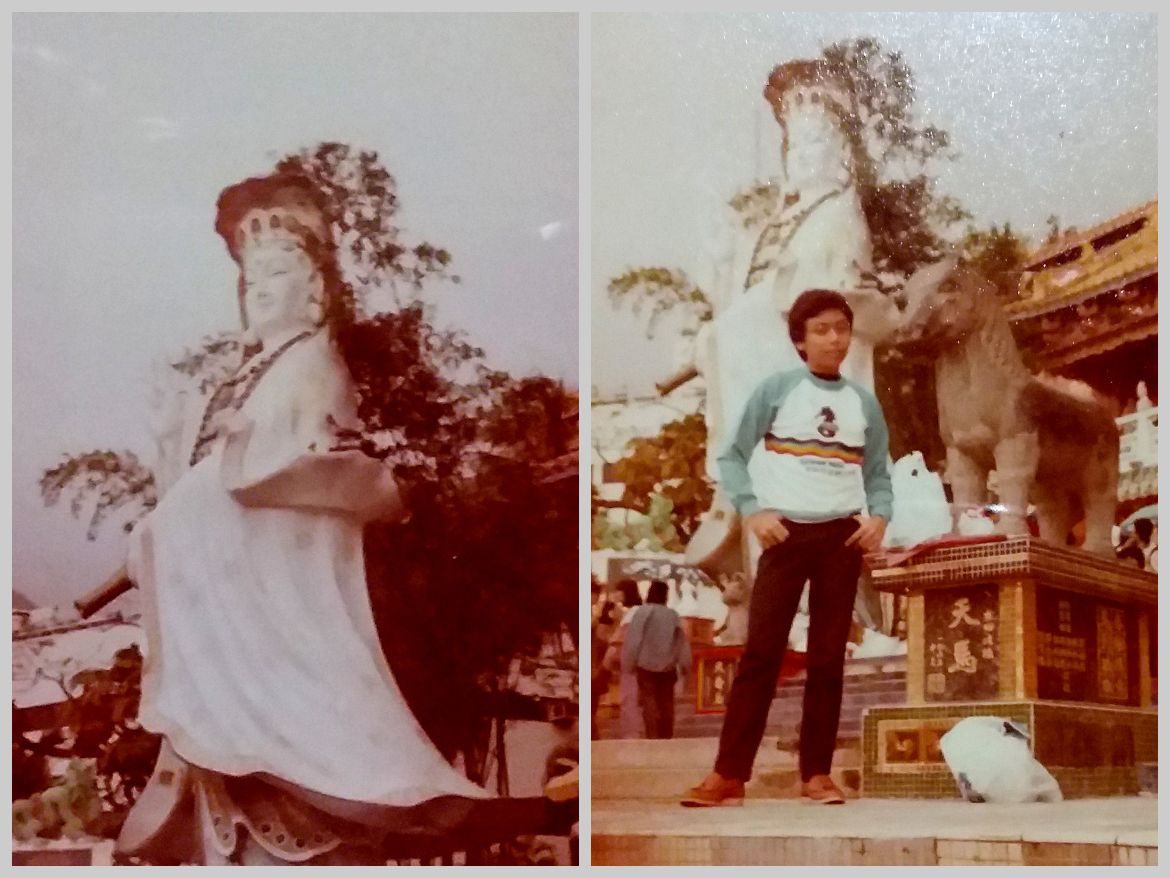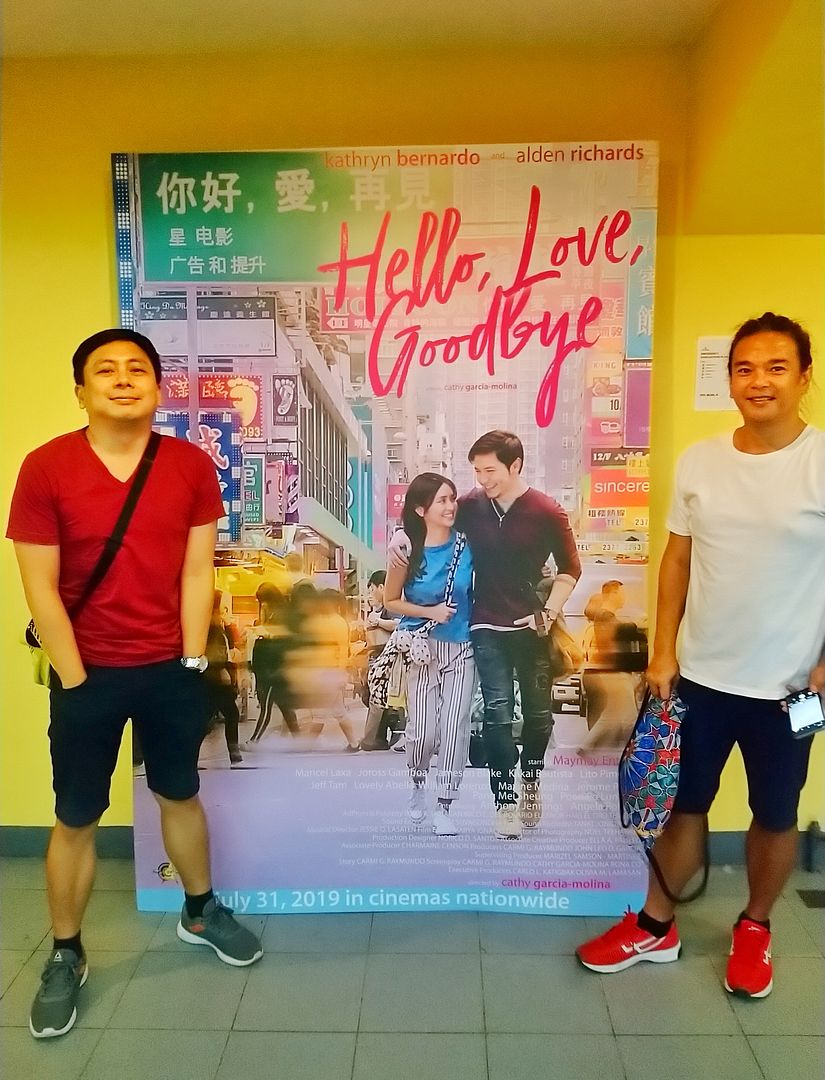 Like Joy and Ethan, Ki and I were not totally left to our own devices in a foreign city. Whether tourist or OFW, Pinoys always had the penchant of meeting friends and kababayan abroad.
Thanks to Hong Kong long-time residents:
Yendor for dinner and drinks at Soul Food Thai, a small restaurant in Central catering to expats, and Djapa, the artsy Japanese-Brazilian resto-bar at the newly-developed Wedding Card Street; and…
Stefie for having us as surprise guests in her family dinner, actually a traditional Chinese multi-course banquet, at the appropriately named Choi Fook Royal Banquet in Windsor House. Travel experiences turned heartwarming upon seeing the familiar in the foreign.
Joy: Babalik ako ha.

Ethan: Hihintayin kita.
Friends, let's make a sequel! See you again in Hong Kong.