Sweimeh, Jordan
October 10 – 11, 2019
My Holy Land Pilgrimage ended at a low point. Literally, the lowest point on land – the shores of the Dead Sea. This stretch of the Great Rift Valley had sunk lower than sea level by more than 400 meters. Water from the Jordan River could find no way out of this catch basin save for evaporation, leaving behind tons of mineral runoff, primarily sodium, from the surrounding desert. That was how this hypersaline lake, ten times saltier than the ocean, could keep bathers buoyant on their backs – "funny bath," as Mark Twain giddily put it 150 years ago.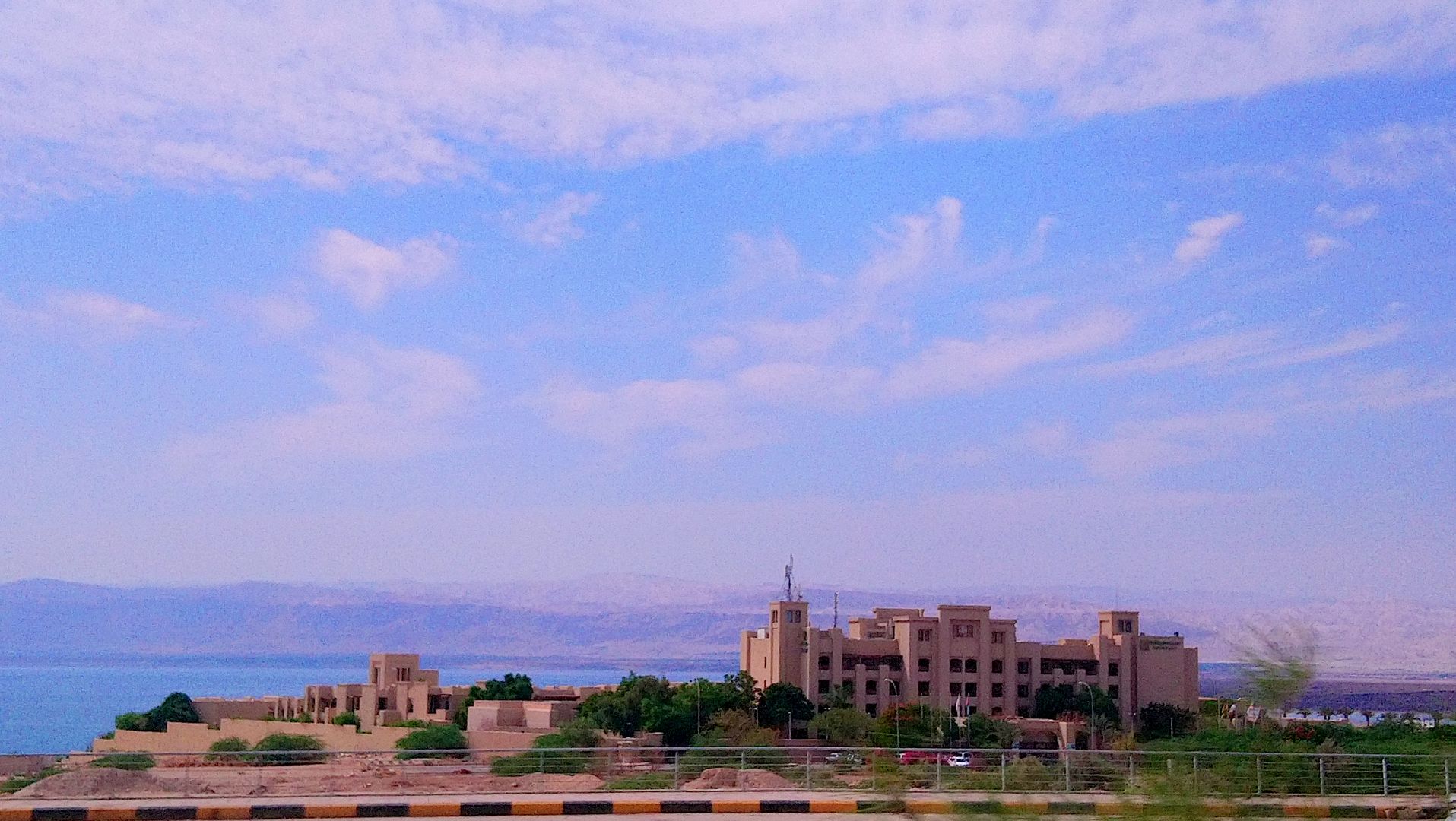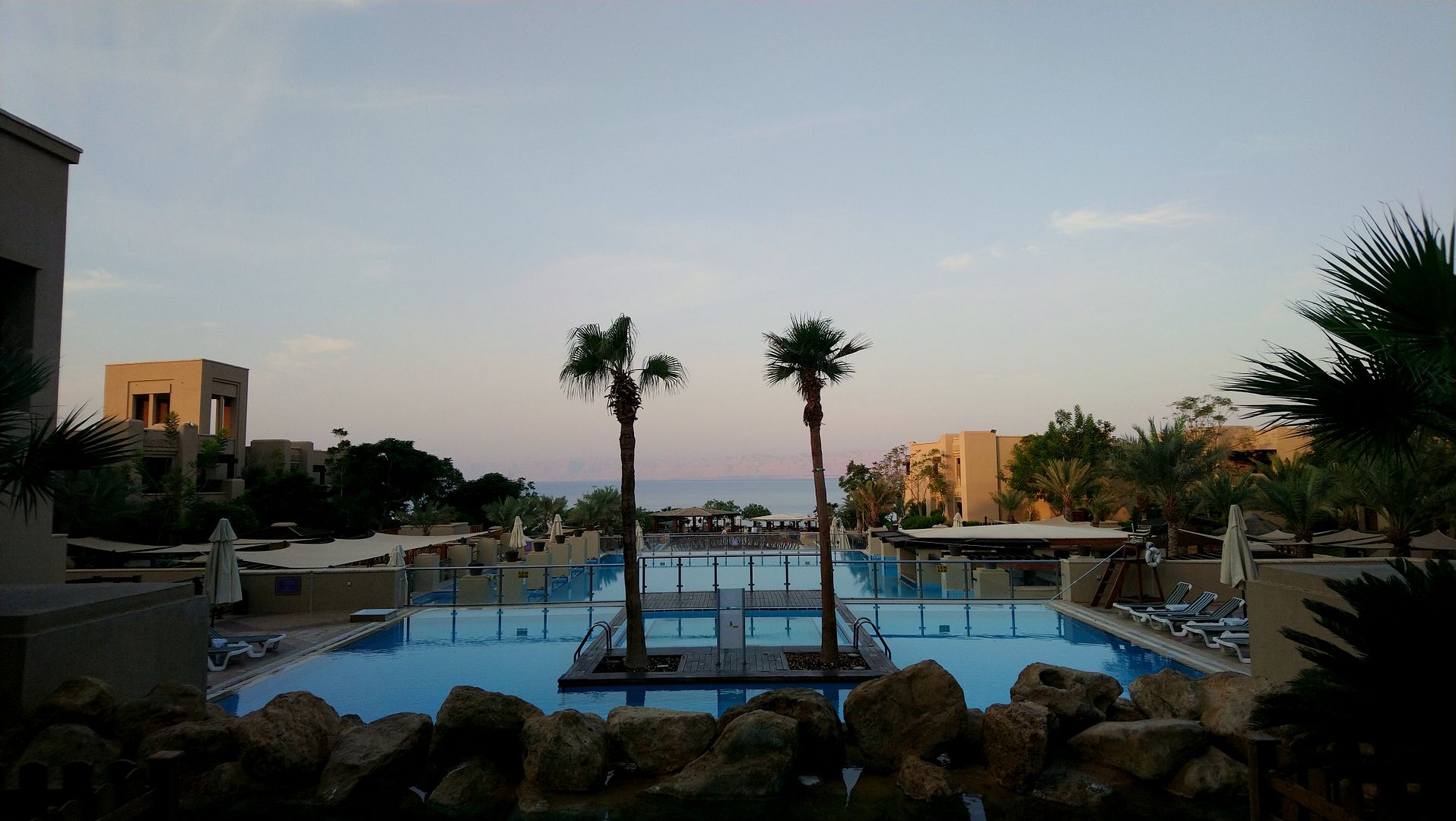 Sprawling Holiday Inn Resort Dead Sea in Sweimeh on the Jordanian side claimed an exclusive strip of beach several steps down the multi-tiered pool. To avoid toasting in the desert sun, our group waited a few minutes to sundown before dipping into the Dead Sea. The pebbly beach was outfitted with open showers, a cabinet for towels, and most importantly, a huge vat of mineral mud.
We lathered the dark, grainy, pasty muck all over our exposed skin, including the face. Ideally, the mud pack should have been left to dry for an hour, but we lacked the luxury of time. After our obligatory blackface mugs, we went for the water. Still, my aging and sun-damaged skin was instantly restored to baby smoothness and softness, if only for a day.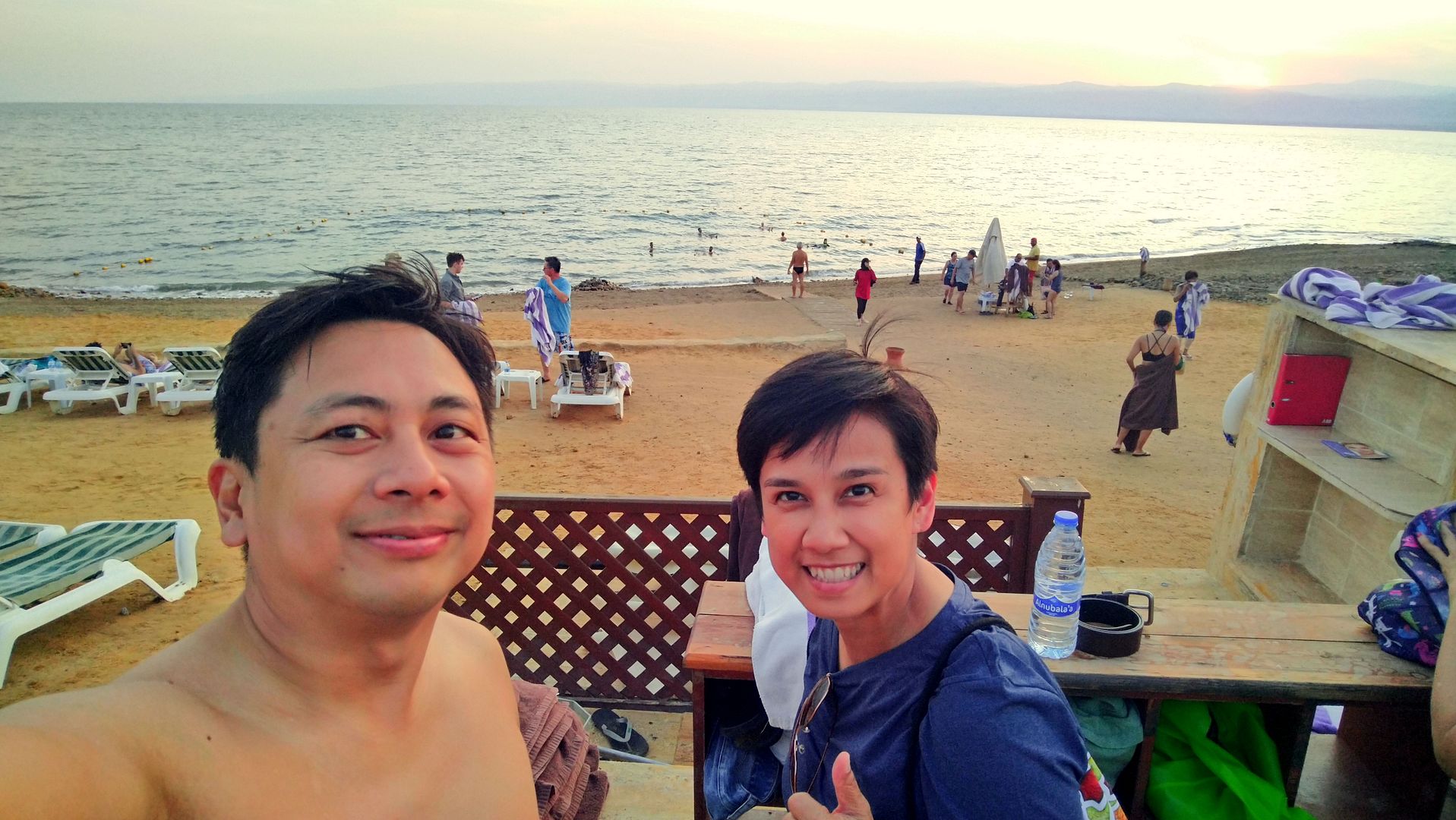 The rejuvenating Dead Sea salt spa had been coveted by vainglorious figures in history from King Herod to Cleopatra. We were in dubious company. The irony was that the therapeutic and beautifying brine proved to be inhospitable to aquatic life other than death-defying microbes and fungi recently discovered lurking in the depths. The Dead Sea may not be a sea, but it sure was dead.
There was truth to the hype. I lay back and relaxed on the water, as on a hammock, without sinking. Mark Twain was also spot-on about its funky smell. While it provided effortless buoyancy, high concentrations of magnesium chloride also gave the water a decidedly sulfuric taste and smell. We were advised to avoid getting it into our eyes and mouth. Some bathers had bottled water handy just in case.
Perhaps the acridity was leftover brimstone that obliterated Sodom and Gomorrah, killing all living things therein more than 4,000 years ago. The biblical cities were said to have been located in this valley before it turned into the Dead Sea, but the evidence or the lack thereof had been buried under dense concentrations of salt.
While the Dead Sea brought my dry, dull skin to life, the extreme salinity stung and seared through hairline breaks from my scratches. Five minutes in the water was enough if only for the photo documentation, bragging rights, and beautification process. I clambered on pointed pebbles to the shower for rinsing and relief.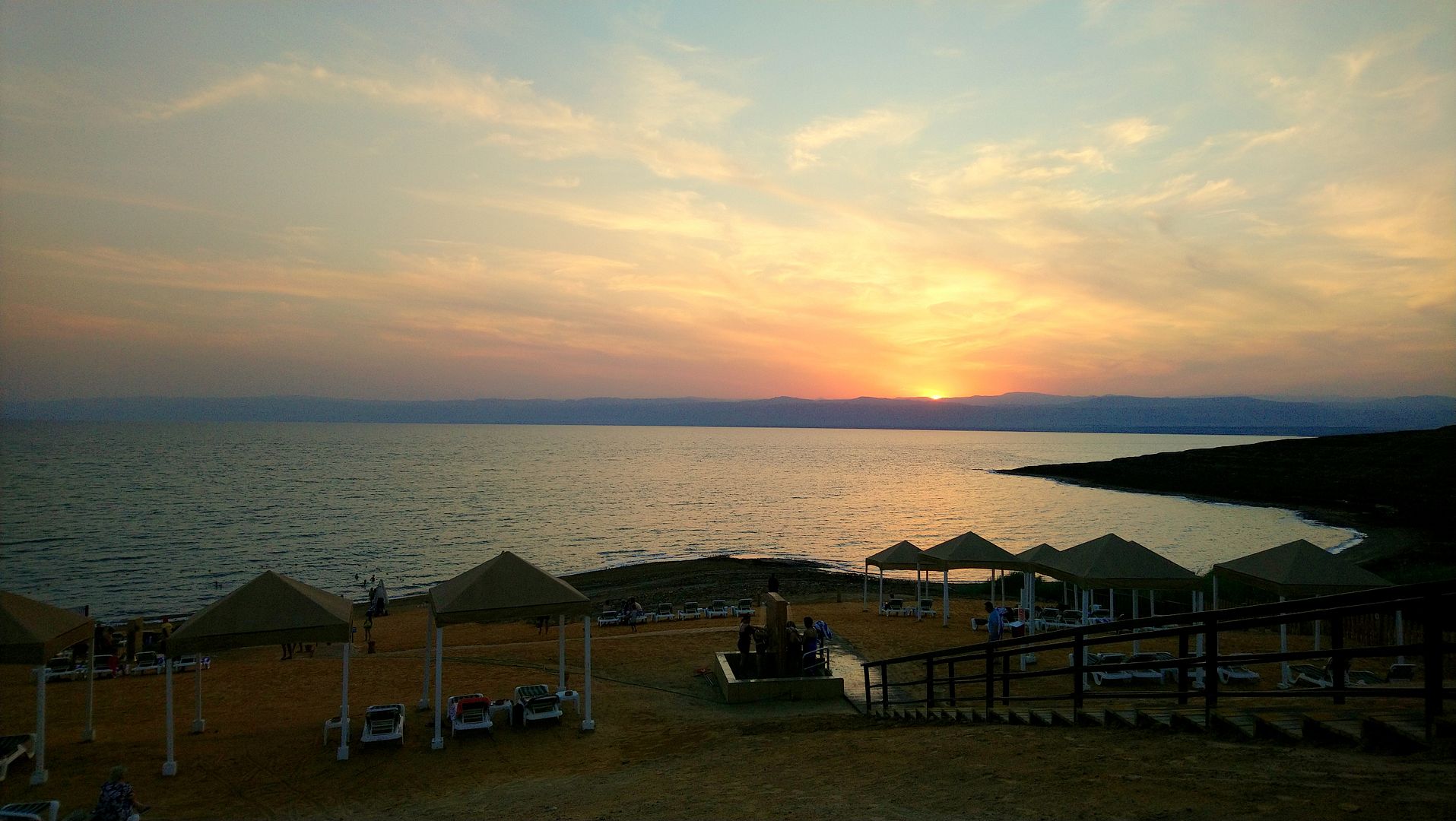 The dying daylight still had a moment of glory left, but I decided to walk up the wooden steps and never looked back. Who would want to be a salted statue?
Then the Lord rained down burning sulfur on Sodom and Gomorrah—from the Lord out of the heavens. Thus he overthrew those cities and the entire plain, destroying all those living in the cities—and also the vegetation in the land. But Lot's wife looked back, and she became a pillar of salt.

Genesis 19:24-26