Taipei, Taiwan
December 30, 2019 – January 1, 2020
It was a case of CNN brainwashing. Images of worldwide New Year's fireworks displays featured by the news network year in and year out inspired us to cap our Taiwan cross-country trip with an explosive climax – at Taipei 101, which had hosted the firework event since 2005. While Hong Kong was nearer to Manila, its skyline was not as distinctive and iconic as Taiwan's pagoda-shaped skyscraper.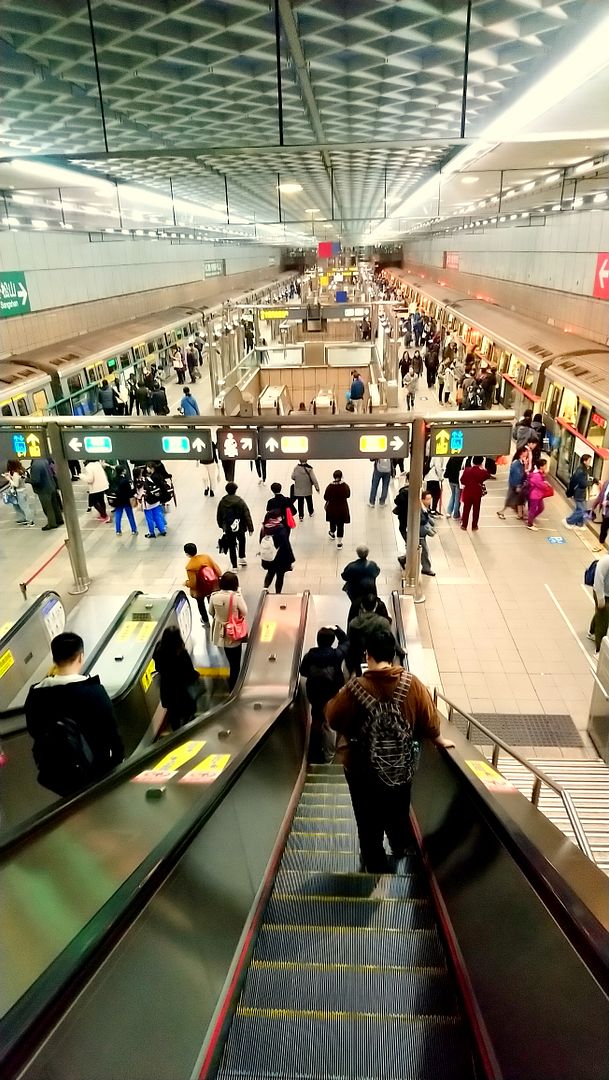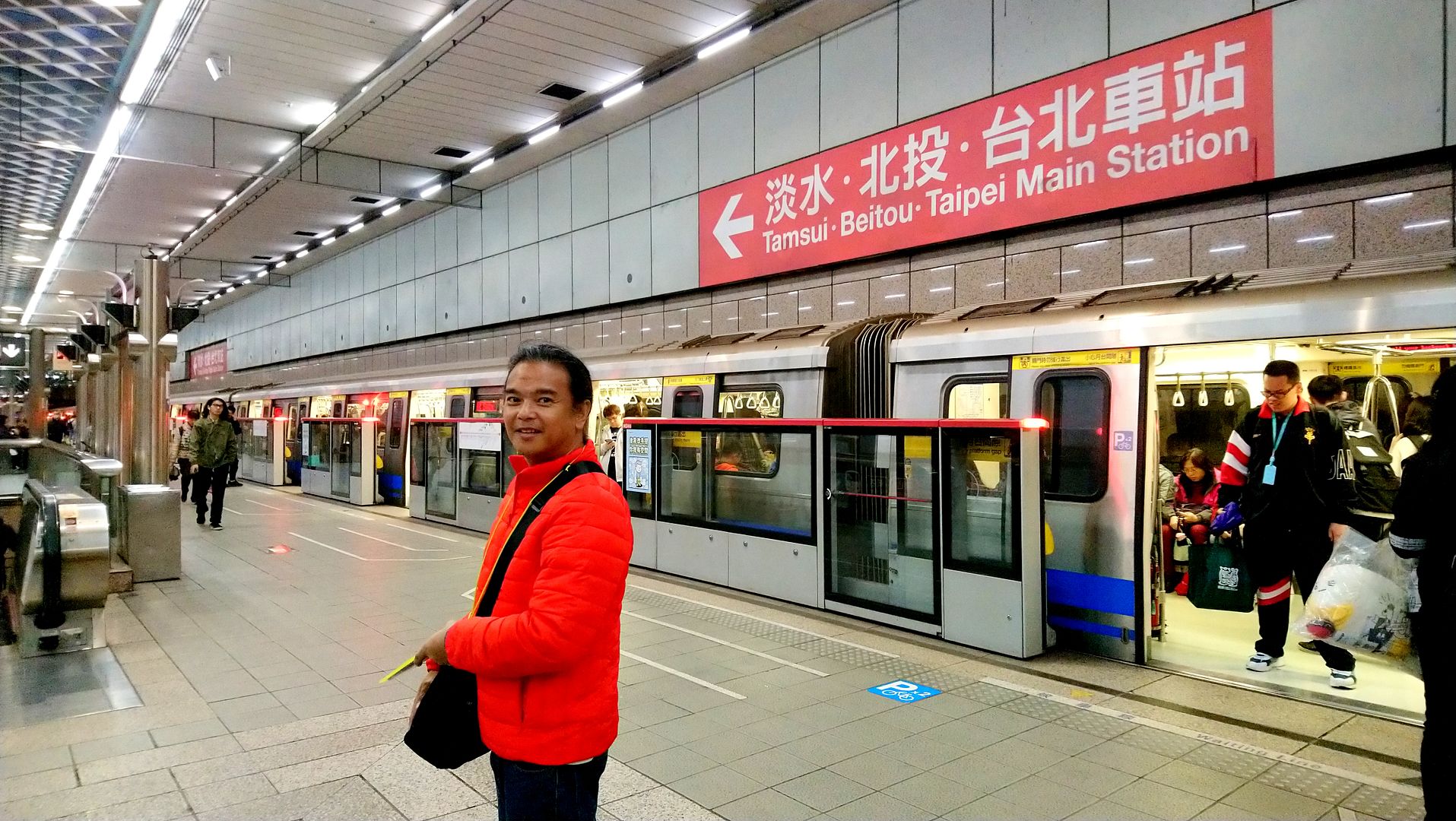 Ki and I arrived at Taipei Main Station from Taichung and made the transfer to Taipei Metro Tamsui-Xinyi Line, aka the Red Line. Emerging from metro station R03, we looked up at Taipei 101 crowned with clouds. It had been raining for a couple of days. Later that night it rained even more. Would the weather be a wet blanket and cause the cancellation of the New Year celebration? We braced ourselves for disappointment.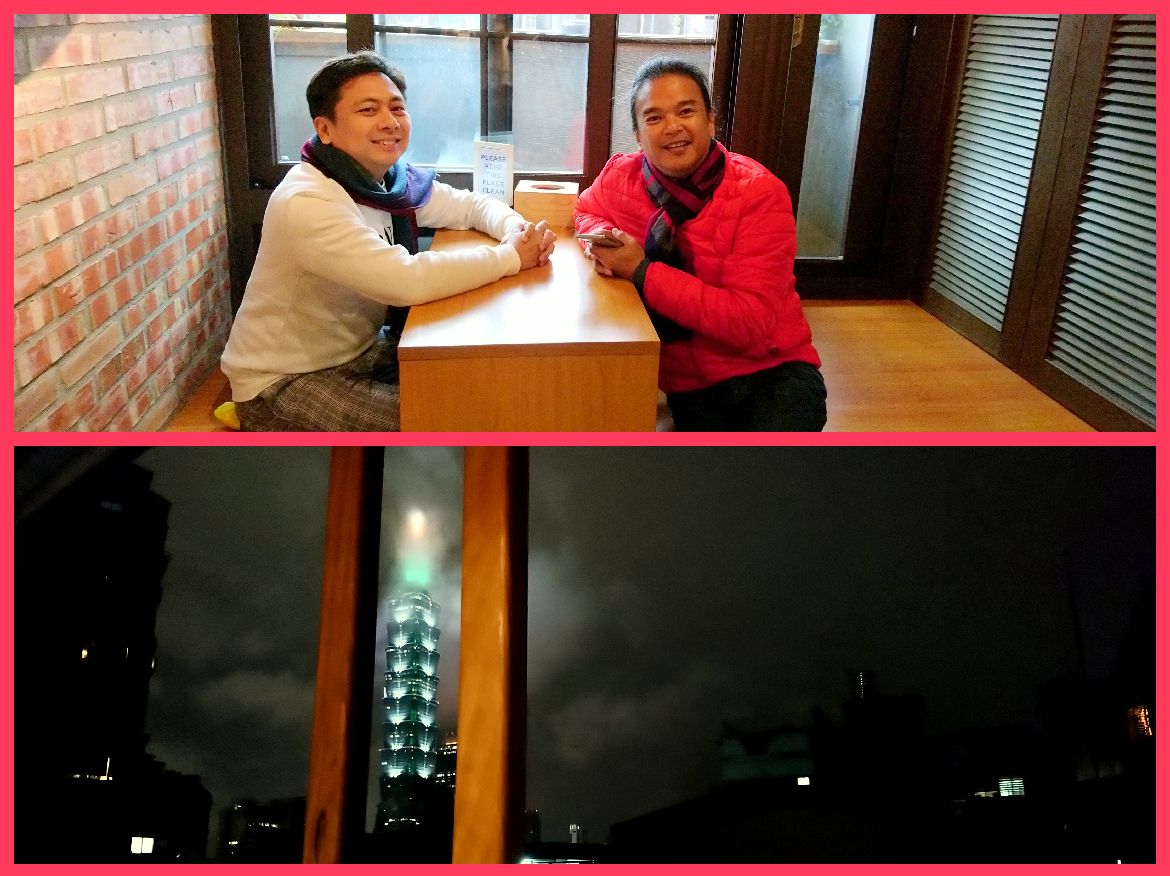 Because we came to Taipei for this event, we booked accommodations just walking distance from Taipei 101; we were not sure if train service would be extended past midnight. The downside? Hotel rates in the area went beyond my budget, especially during peak season, with the exception of Formosa 101 Hostel. The catch? Shared bathrooms. Initially, I balked at the inconvenience of going out of the room to pee, but their affordable holiday rate in Agoda was irresistible.
The hostel was located on a major road, but a simple spelling issue led us astray. Taiwan's inconsistent romanization of street names caused an avoidable confusion. The hostel address was written as Keelung Road but Google Maps spelled it as Jilong Road. I mistakenly thought Jilong was a smaller street bisecting Keelung. How was I to know that Keelung and Jilong referred to the same name and pronunciation? Two kinds of pinyin romanization had been used in Taiwan since the turn of the century: names of smaller cities and streets were spelled in Hanyu pinyin (used in Mainland China) while major ones in Tongyong pinyin.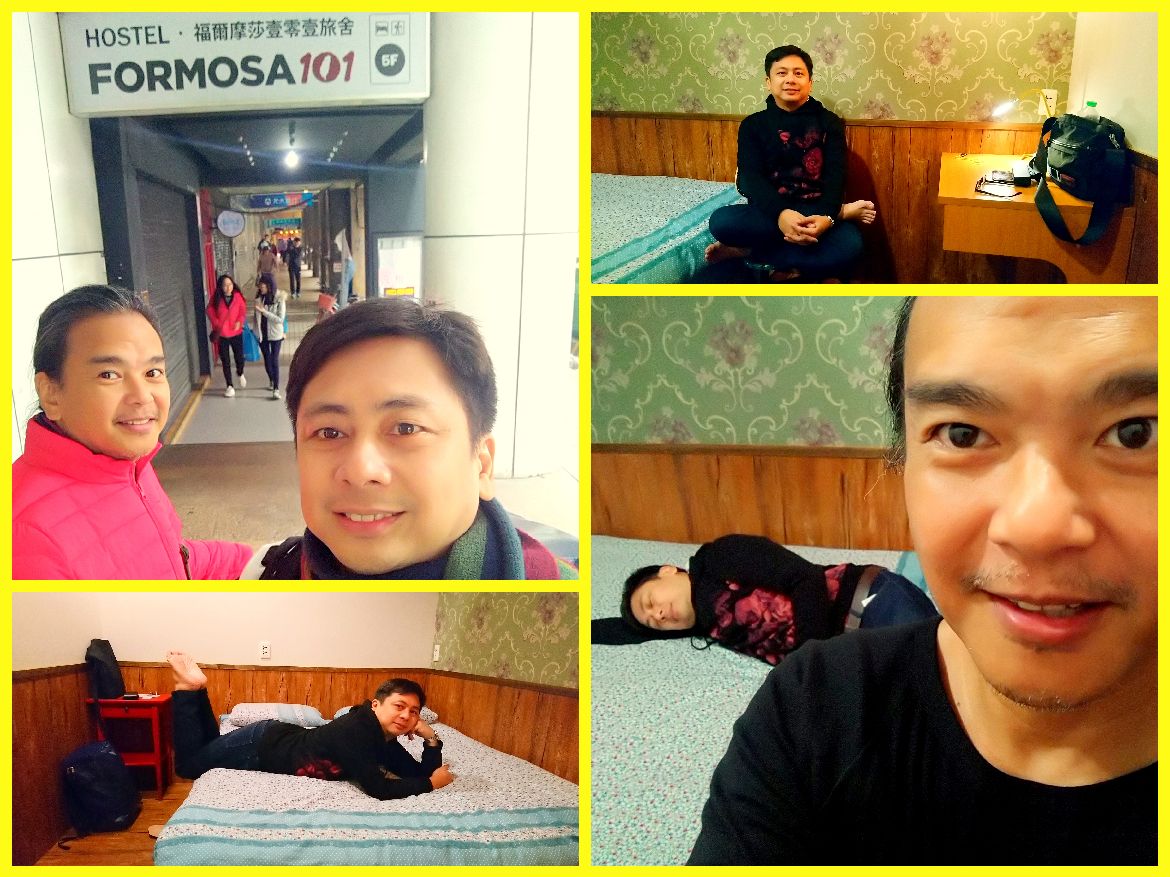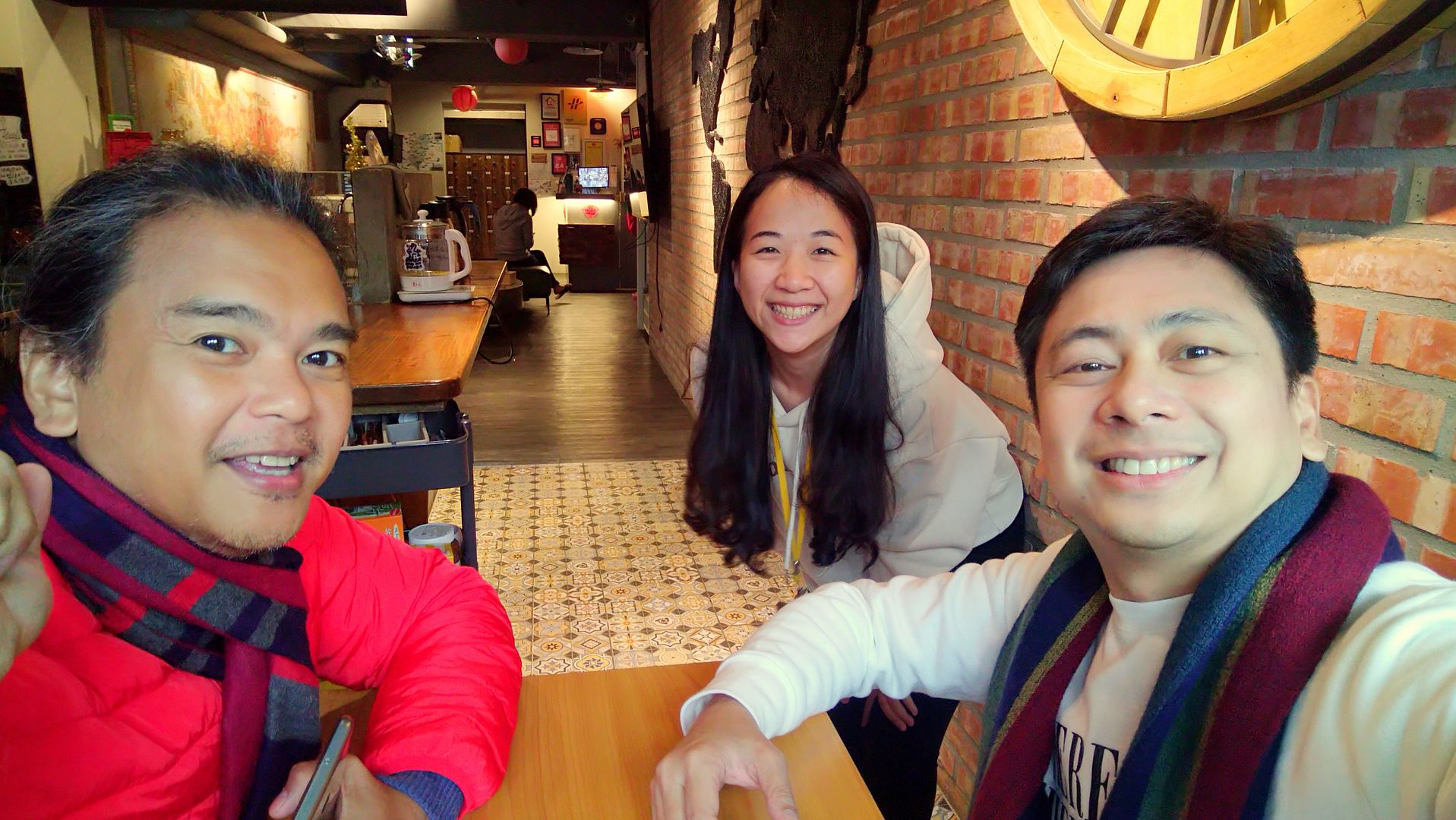 The male receptionist at the building lobby couldn't be bothered by yet another foreigner asking about the hostel. He barely mouthed "5" with nary an eye contact. The hostel receptionist was the polar opposite. Multilingual Alice – Ki practiced his beginner level French with her – was ebullient and walked us through the ins and outs as if it were not a routine task.
The entire fifth floor had been refurbished into a cozy, homey place. The compact common areas encouraged small talk among guests during breakfast. Complimentary coffee and tea, bread and butter, sausages and jam were laid on the countertop every morning. CLAYGO practice (clean as you go) was observed at all times. The tiny balcony looked out to a view of Taipei 101 rising above the rooftops. My only qualm was that I had to scoot across the elevator lobby to get to the male toilet and shower.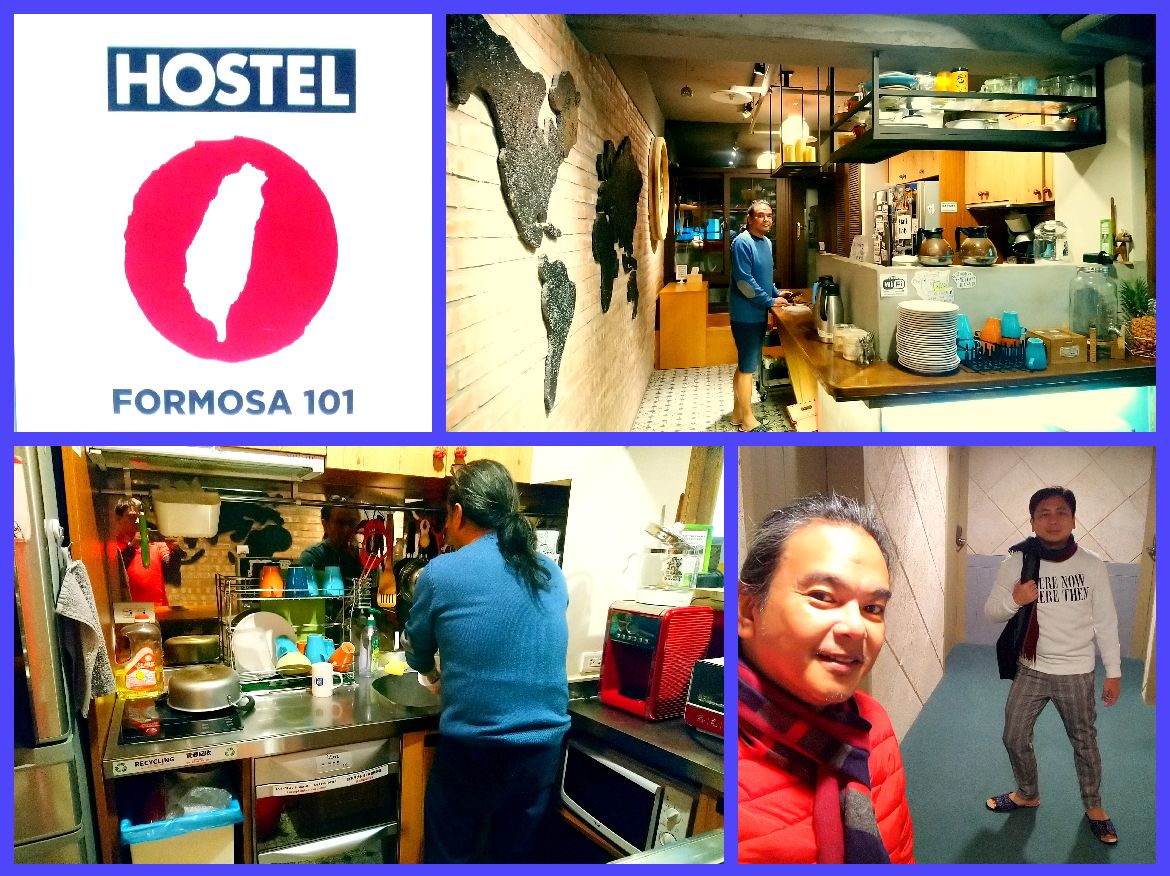 The next night was New Year's Eve. After napping, we headed out to Xinyi Plaza at 10 PM to stake a spot for a vantage point of Taipei 101. The stretch of Keelung Road had been closed off to vehicular traffic. People were marching on the street toward Taipei 101. Xinyi Plaza had all but disappeared under a sea of heads.
A friend had warned me that the event would be sheer "pandemonium." Nothing could be farther from reality. The Taiwanese were an orderly and disciplined lot. People sat on the pavement in discernible rows and waited quietly. We settled at one such row on Songzhi Road. A large Indian family followed suit in front of us with a babe in arms and two toddlers in tow. Normally it would've been an inappropriate event for young children, but with optimum crowd control, risks were low. Except that it was past their bedtime.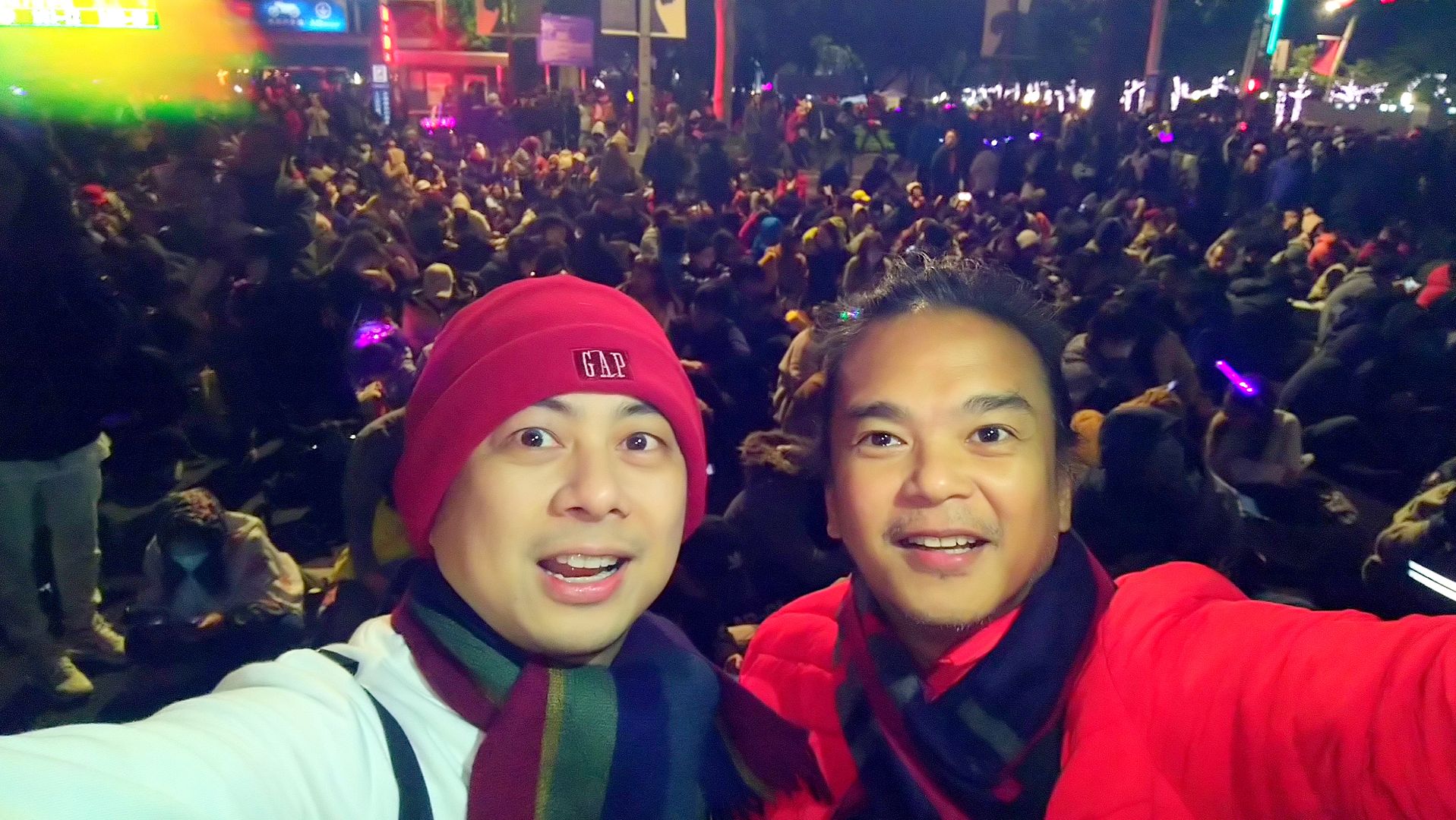 Ki and I passed the time practicing our countdown in Chinese. Then without any fanfare, the actual countdown started. I caught it halfway through and quickly pressed record. San, er, yi…and Taipei 101 erupted and spewed trajectories of light and colors. Ki was as uncharacteristically giddy as I was.
A colleague put it vividly in a Facebook comment: "It's like the stars decided to have a crazy disco party here on earth." The 70s reference was spot-on. The fireworks effect looked like a disco ball exploding into sparkling smithereens. This was one time CNN could not be accused of delivering fake news. The spectacle up close was as awesome as the long shot version on TV, perhaps even more so.
In five minutes it was over. Amidst recent calls for its cancellation due to air pollution it produced, it was more than enough time to ring in the new year. The crowd dispersed as quietly and orderly as it had formed.
We walked over to Xinyi Plaza in front of Taipei City Hall to catch the concert that had resumed after the fireworks. Pop stars performed one after another. While the Taiwanese simply stood and clapped, groups of foreigners were rowdy, drunk-dancing in a circle.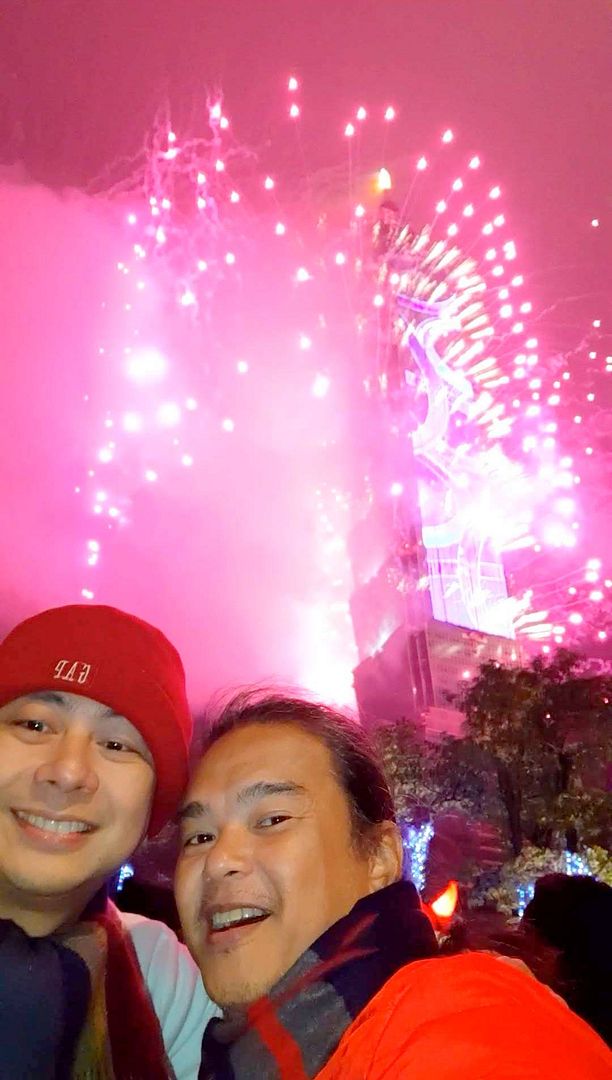 Everybody Woohoo was the only song that stood out from the incomprehensible setlist, not just for those two English words in the lyrics. It was the perfect bop for the occasion. It would become the anthem of our New Year celebration. What an earworm! I was still hearing it and humming to it days later. I googled the lyrics – in Hanyu pinyin, of course.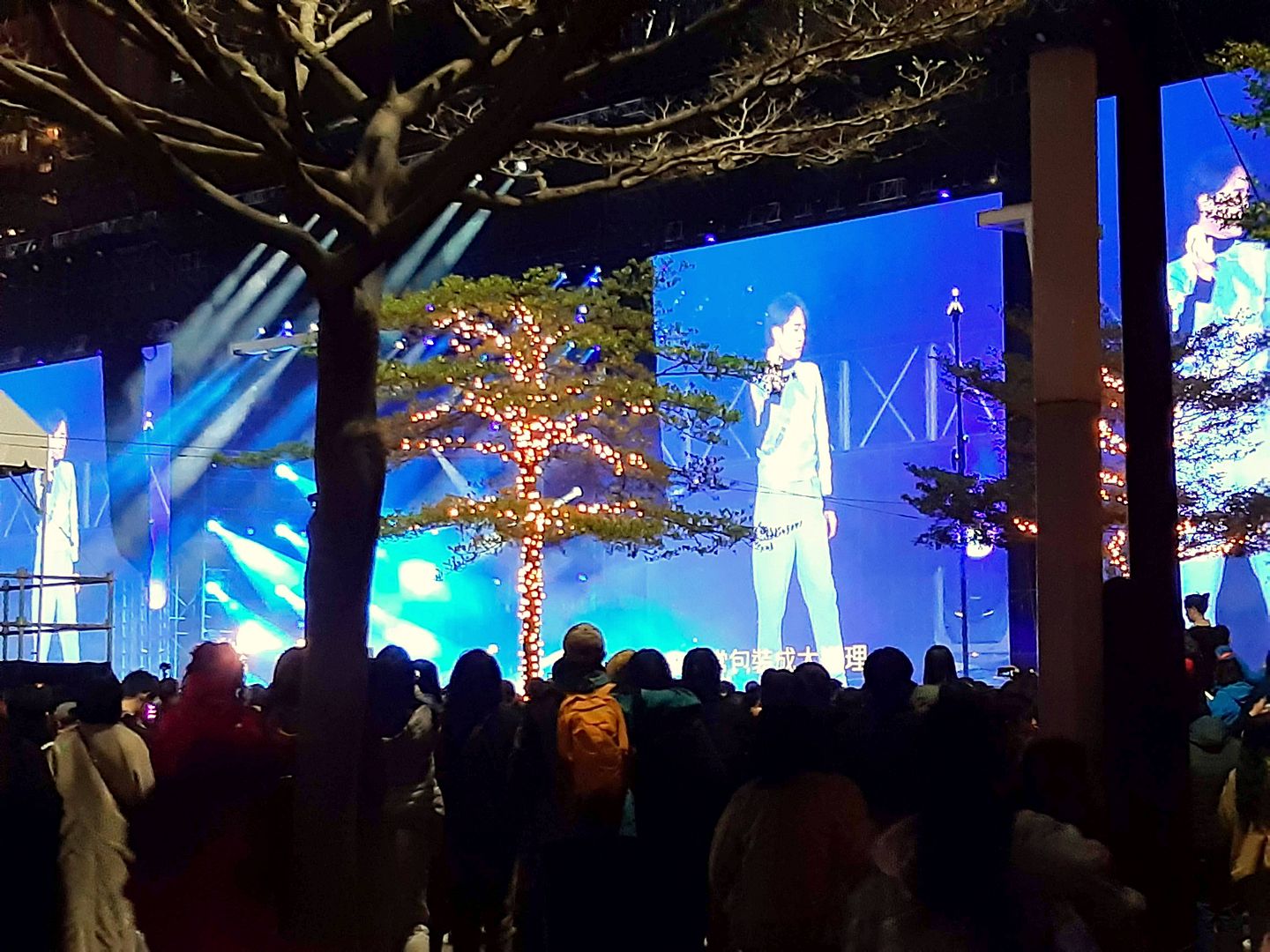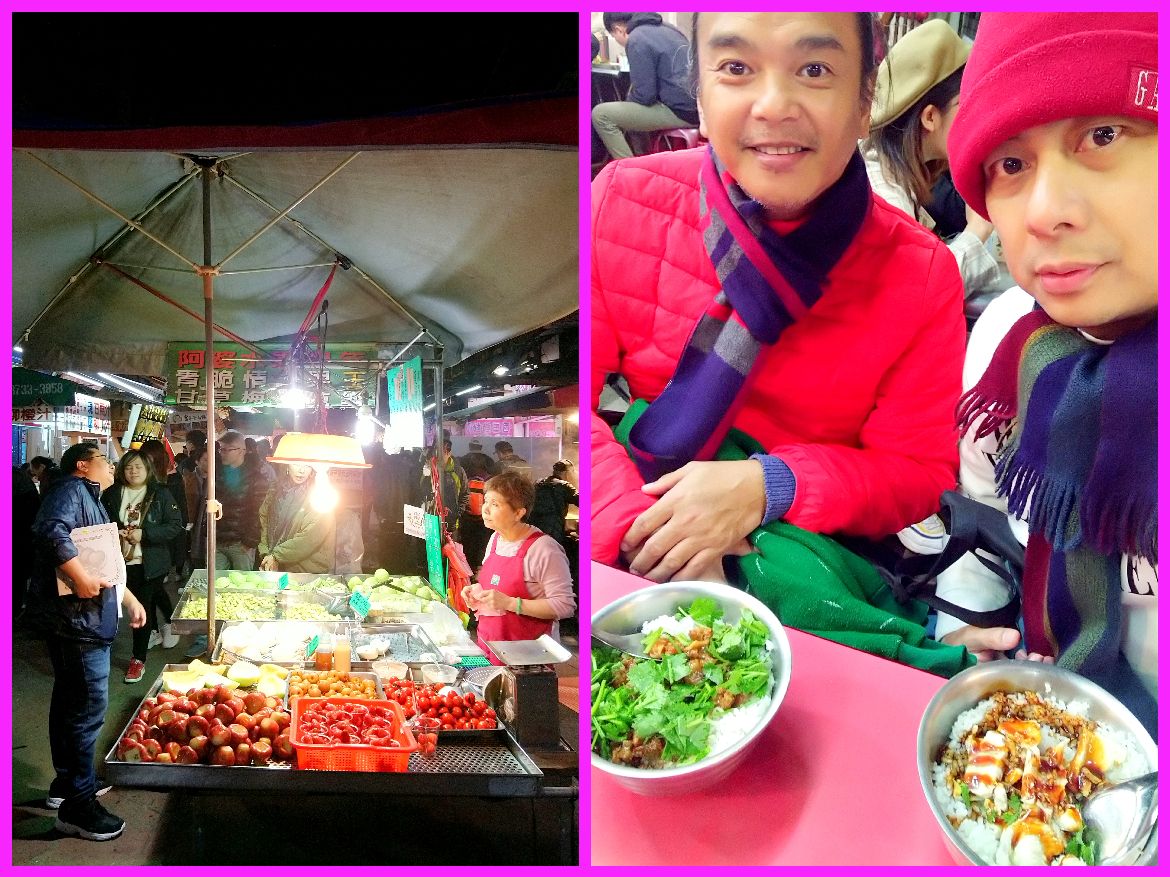 By 2 AM, hunger kicked in. On the lookout for a hole in the wall, we passed by Linjiang Street Night Market across from our hostel. It was far from the sprawling night market at Shilin, but for a night cap it would do. Our first meal in the new decade consisted of rice toppings with a generous serving of cilantro. We shared a roadside table with two overweight gay men, a nod to LGBTQ-friendly Taiwan.
Just hours later, we checked out and walked back to metro station R03. Taipei 101 was once again partly hidden in fog. Only on New Year's Eve did we notice that the haze on top had lifted. A lucky coincidence or technologically induced? We wondered. In any case, we felt lucky seeing the fireworks show in person. In this age of environmental pollution and wildfires raging in different parts of the world, playing with fire(works) would, perhaps, soon be a thing of the past.