San Remigio / Santa Fe and Bantayan, Bantayan Island, Cebu, the Philippines
December 31, 2018 – January 3, 2019
We rang in 2019, not with a bang, but with a whimper. Dominoes of delays came crashing down at Hagnaya Port in San Remigio, Cebu. We missed the last ferry out to Bantayan Island on New Year's Eve. Not one to sweat the small stuff, I settled in with similarly star-crossed passengers on the non-ergonomic wooden benches, unmindful of the simmering anger beside me. Ki expected us to wait out the next ferry at 2:30 AM in a hotel. I shrugged the idea off as unnecessary and impractical; he got his beastmode on. The only fireworks we had at midnight were of the verbal kind.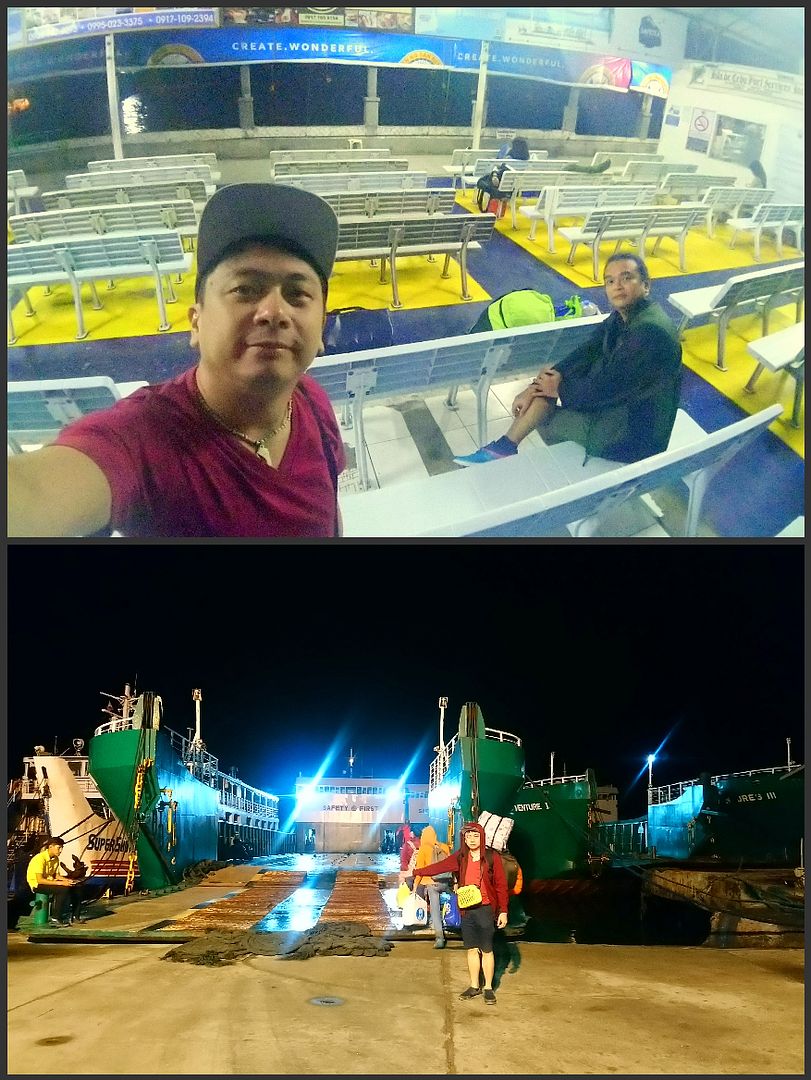 Oh well, after all, the morrow was another year. Finally, it was touchdown Bantayan at the break of the first dawn of 2019. The town of Santa Fe barely stirred the morning after New Year's Eve. We were hungry zombies in a rotten mood lumbering along empty, sleepy streets.
The saving grace came in the form of Tapa Master, the sole restaurant surprisingly open at such a dead hour, manned by the Texan part-owner. Eric served food and regaled us with his life story – how he chucked a career in engineering and scientific writing to live his best life in this tropical paradise. It was our luck that Eric wasn't sleeping off his hangover instead. He unknowingly but effectively turned bad vibes into a good time.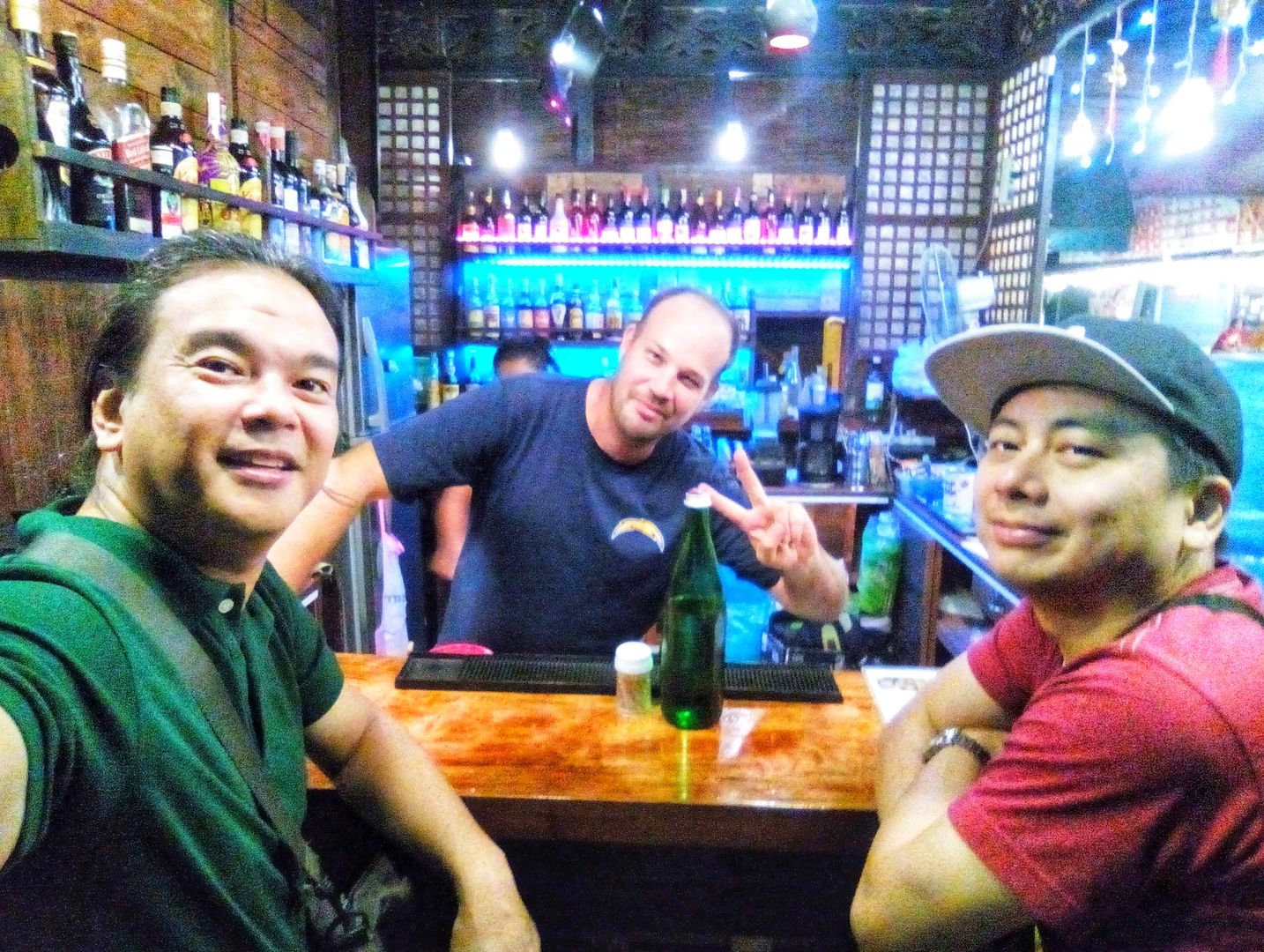 That first breakfast invigorated us to embark on an ambush accommodation search. Because why book ahead when you could go door-to-door during peak season? Ah, the adventure of a lack of planning and foresight! Our best bet was a tiny room at Queen Elizabeth Beach Resort, owned and managed by an affable local family. The arrival of an entire clan with a karaoke machine in tow cut our stay to just a single night.
Another day, another search led us to a bigger room at Chef Panyang Beach Resort but farthest from the beach at the end of a long bungalow. Guests inevitably met one another at the shared concrete porches when everybody emerged from their ventilation-challenged rooms for a breath of fresh air. It was a vantage place for people-watching. We met a lady who turned out to know some of my relatives.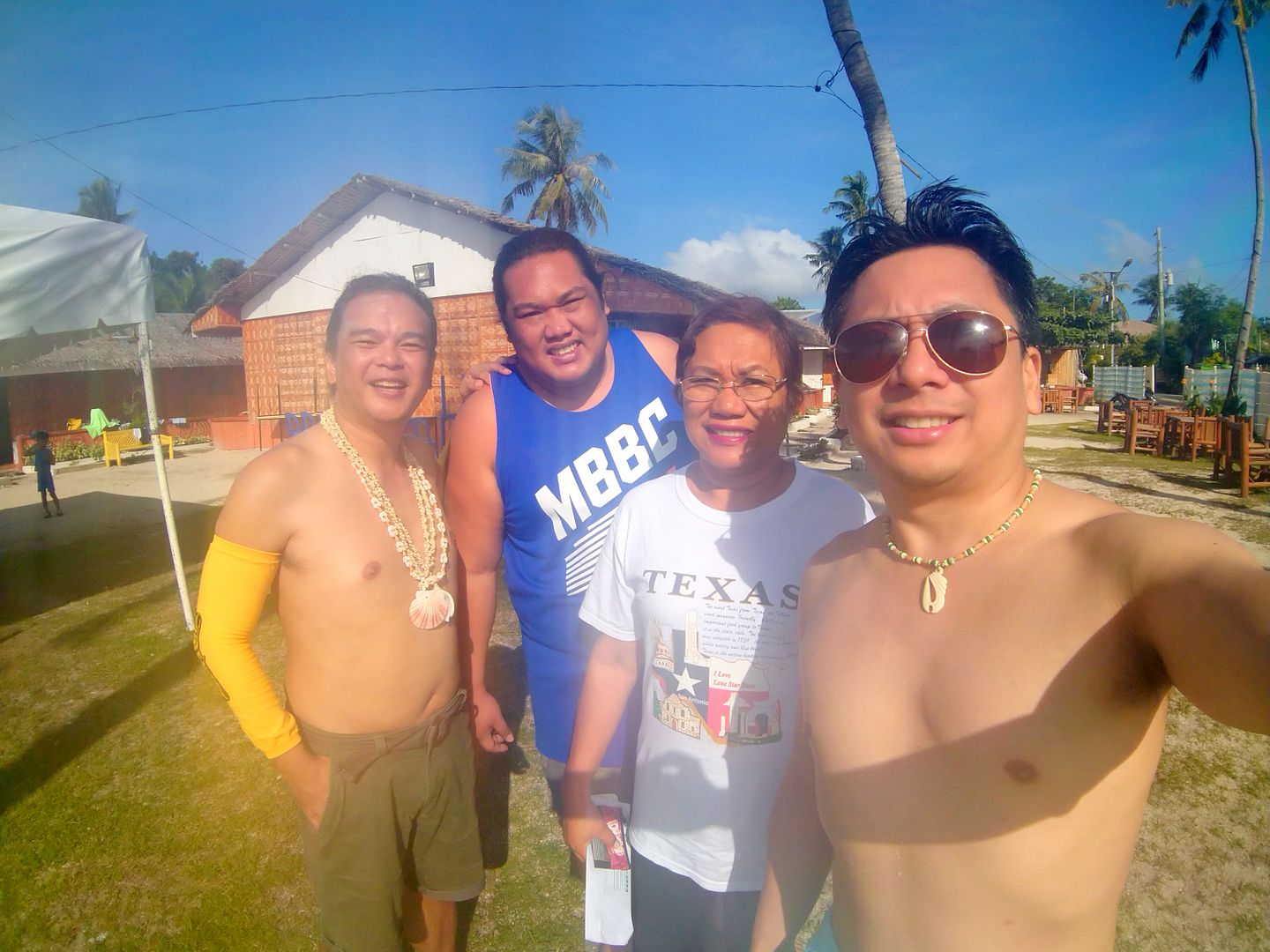 Despite our misgivings with accommodations, we came for the beach and Bantayan delivered. The wide strip of white powdery sand stretched out as far as the eye could see. Holiday crowds could not fill the public beach to capacity. The crystal clear water of summer was still a few months away, but the sea was as aquamarine as this time of year would allow.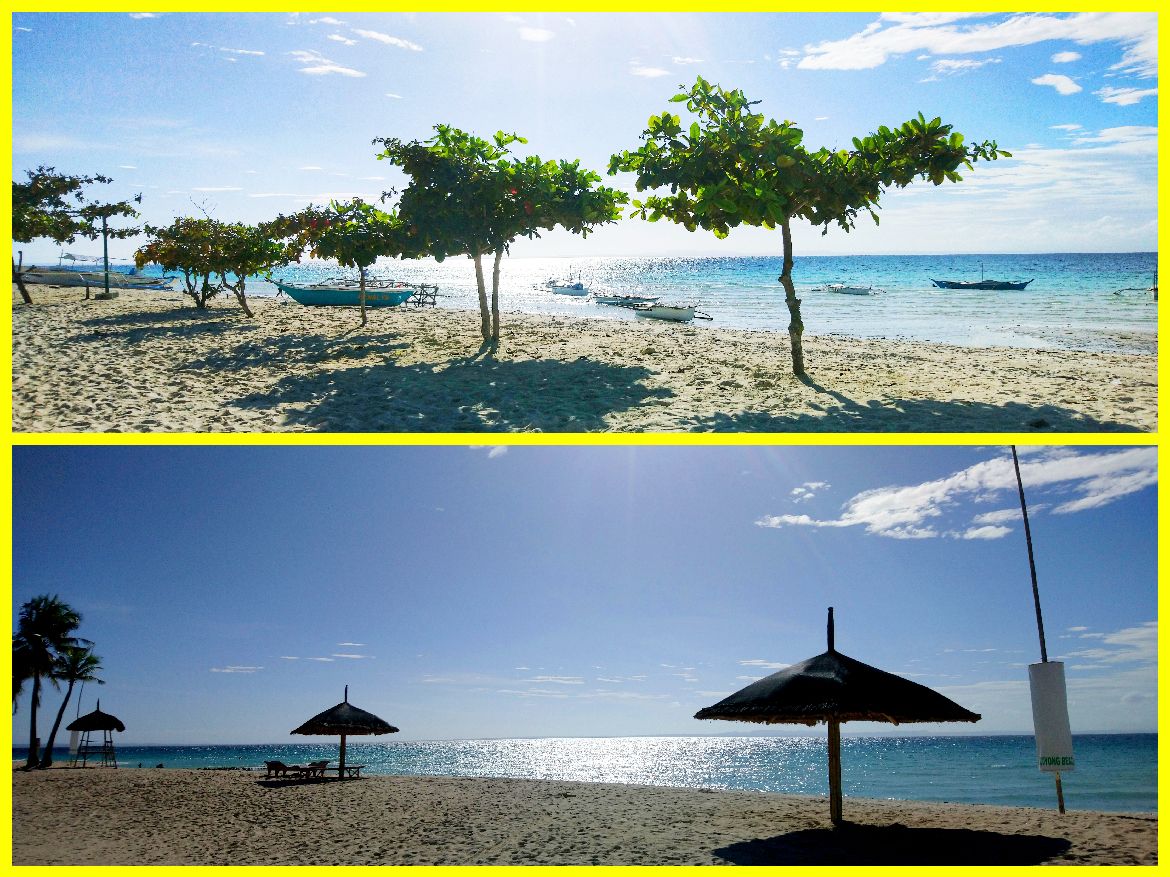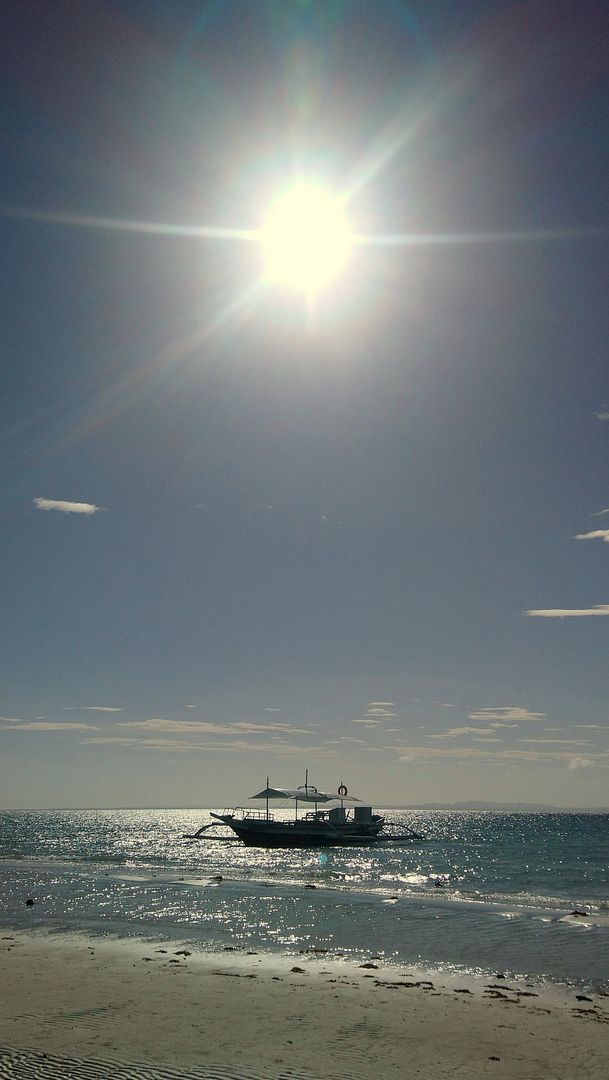 It had only been a week or so since Catriona Gray was crowned Miss Universe, inspiring my own version of her viral lava walk and slow-mo turn on the fine sands of Bantayan. Shenanigans won over my shyness because we practically had the beach to ourselves.
The island had clearly seen its own popularity soar in recent years, yet local flavor still lingered in the air. Tourists didn't outnumber residents even as we traced the sandy coast of Santa Fe. Islanders went about their daily business of fishing and vending, occasionally greeting us when we walked by. In this sense it was refreshingly unlike Boracay, sorry for the shade.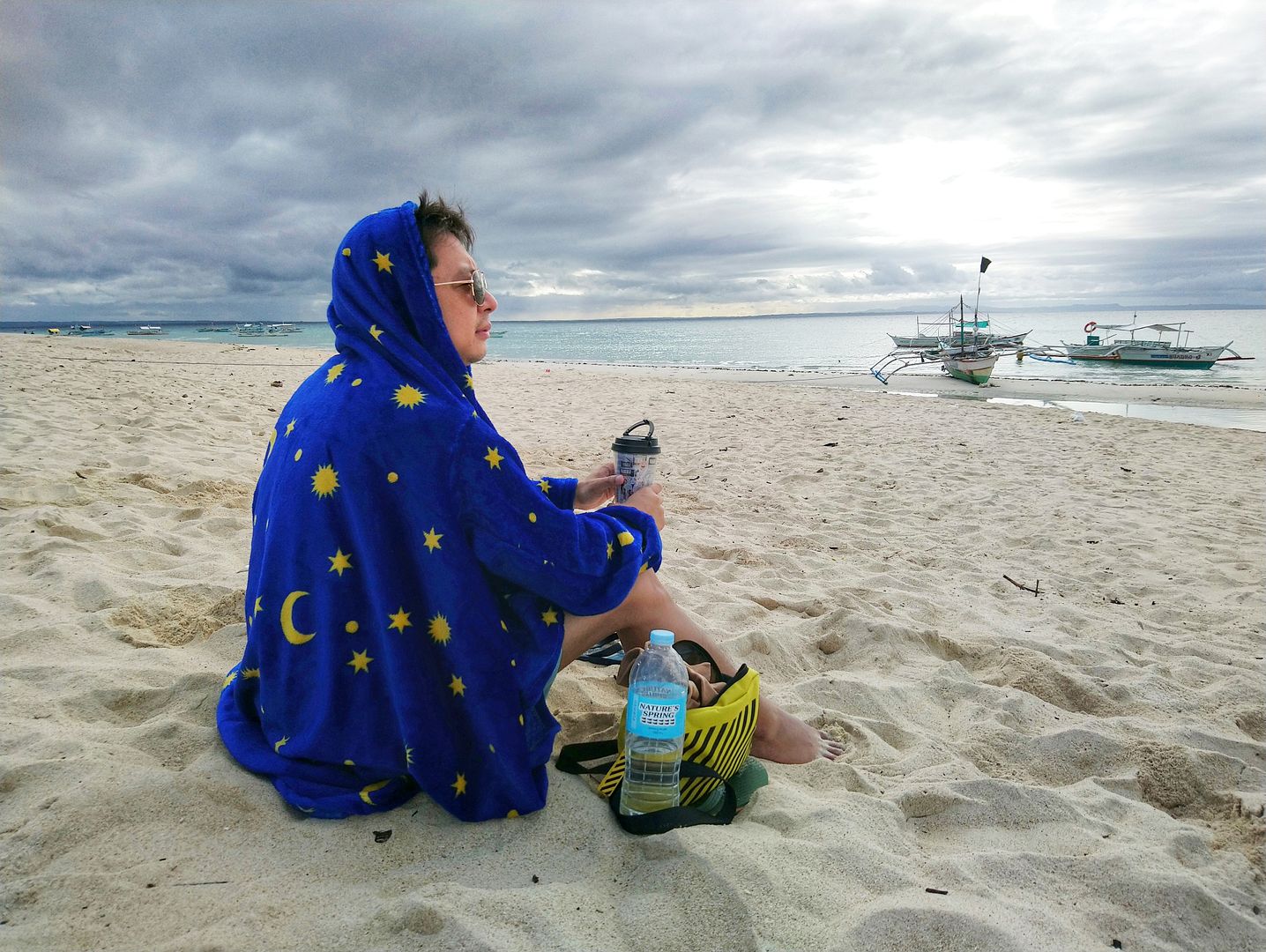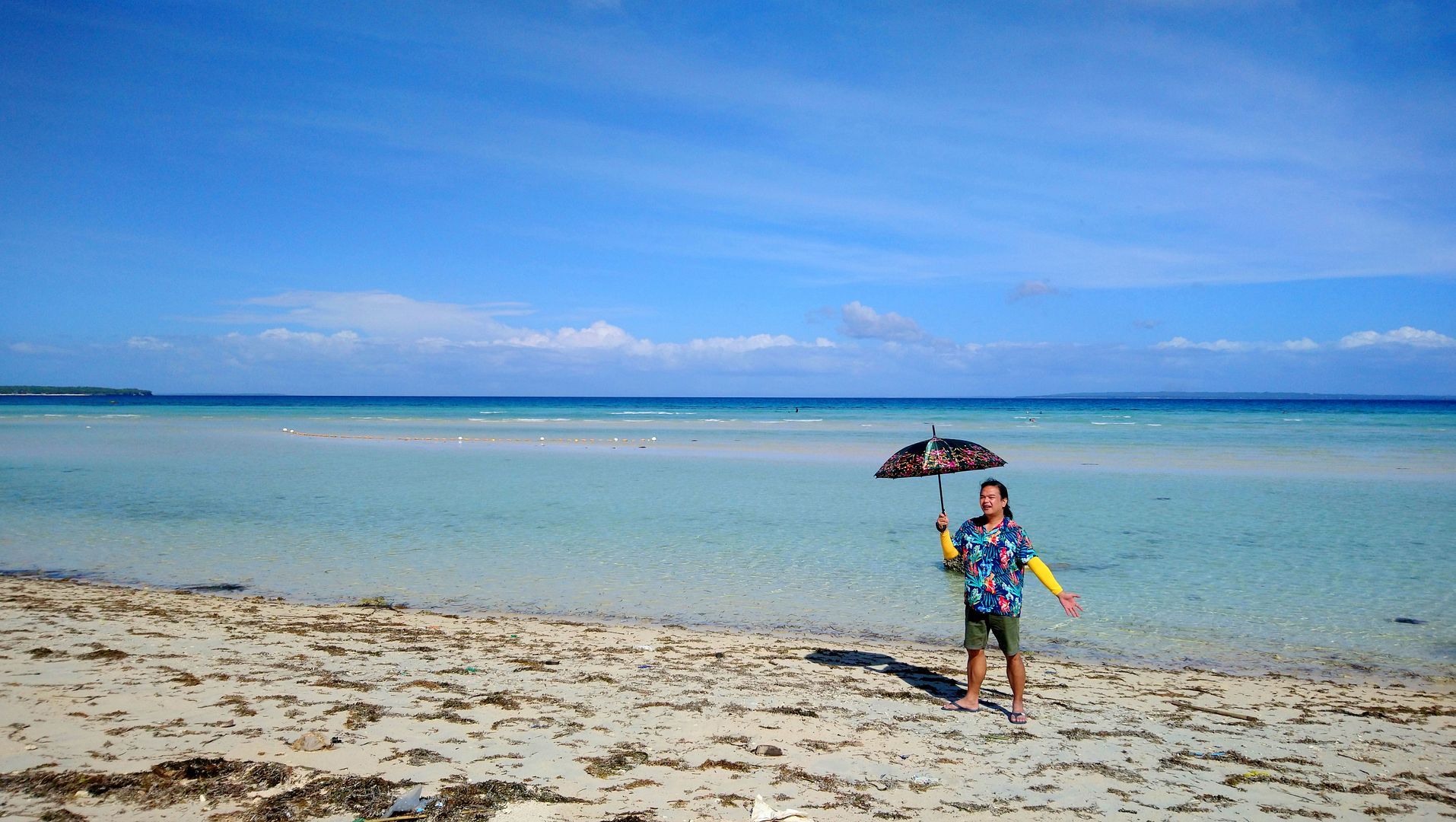 Alas, overdevelopment had started to rear its ugly head. We came across a few spots where private property encroached on the beach. We could never dig the idea of putting up concrete structures on the island's actual asset. People from far and wide came for the beach, only to find it eaten up by accommodations? This was a textbook case of tourism cannibalizing its own attraction. Not cool.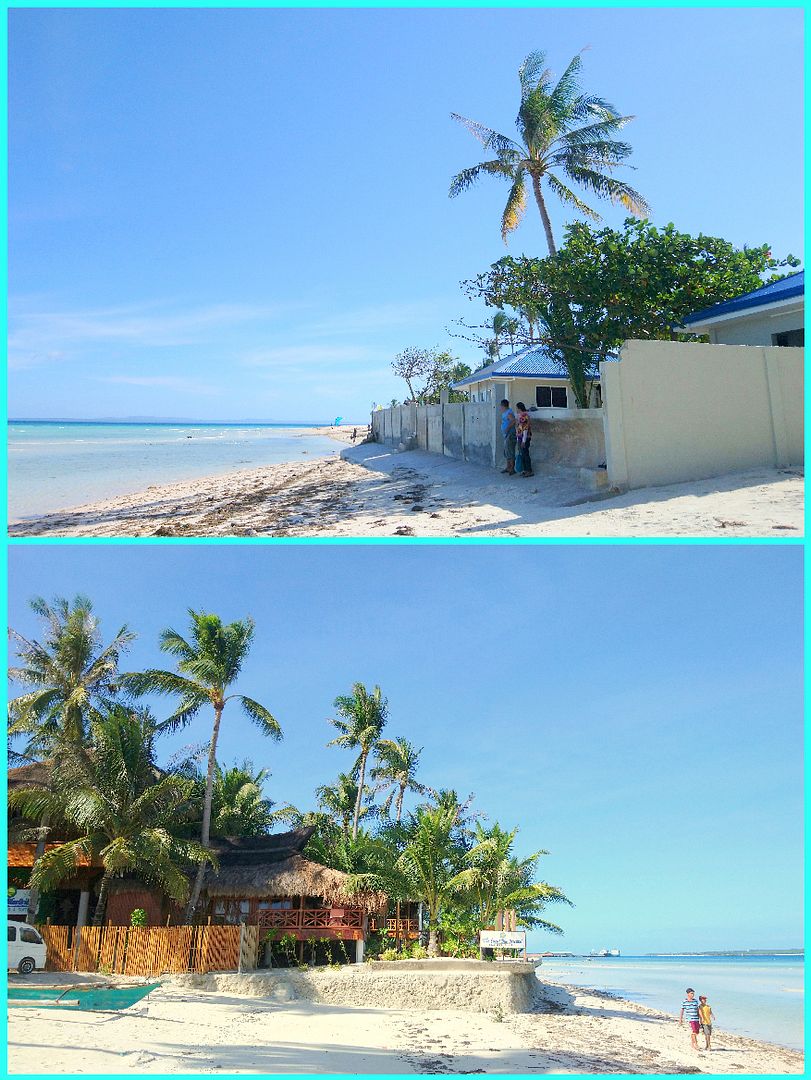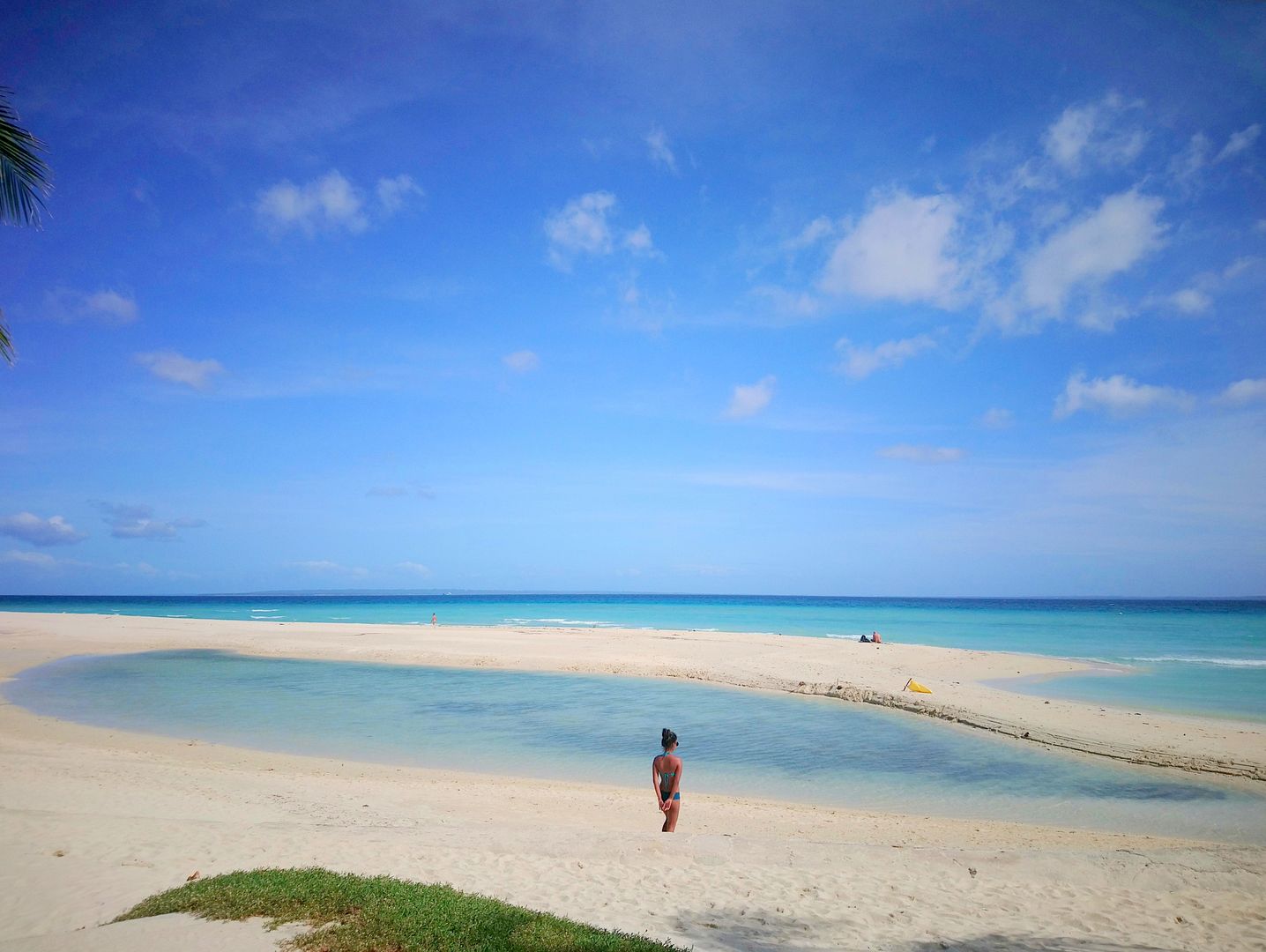 What we didn't splurge on accommodations, we spent on food. We tried swanky Kota Beach Resort, also known as Camp Sawi, the title of a movie shot in the resort some years back, for lunch. The dining lounge opened up to the beach, a perfect setting for our seafood meal of shrimps, squid, and designer danggit (Cebu's famous dried fish).
An al fresco food court called MJ Square was tourist central, a row of restaurants where backpackers and flashpackers converged to eat, socialize, and access that all-important free Wi-Fi connection. We soon found out that Tapa Master was right smack at the entrance to the food court.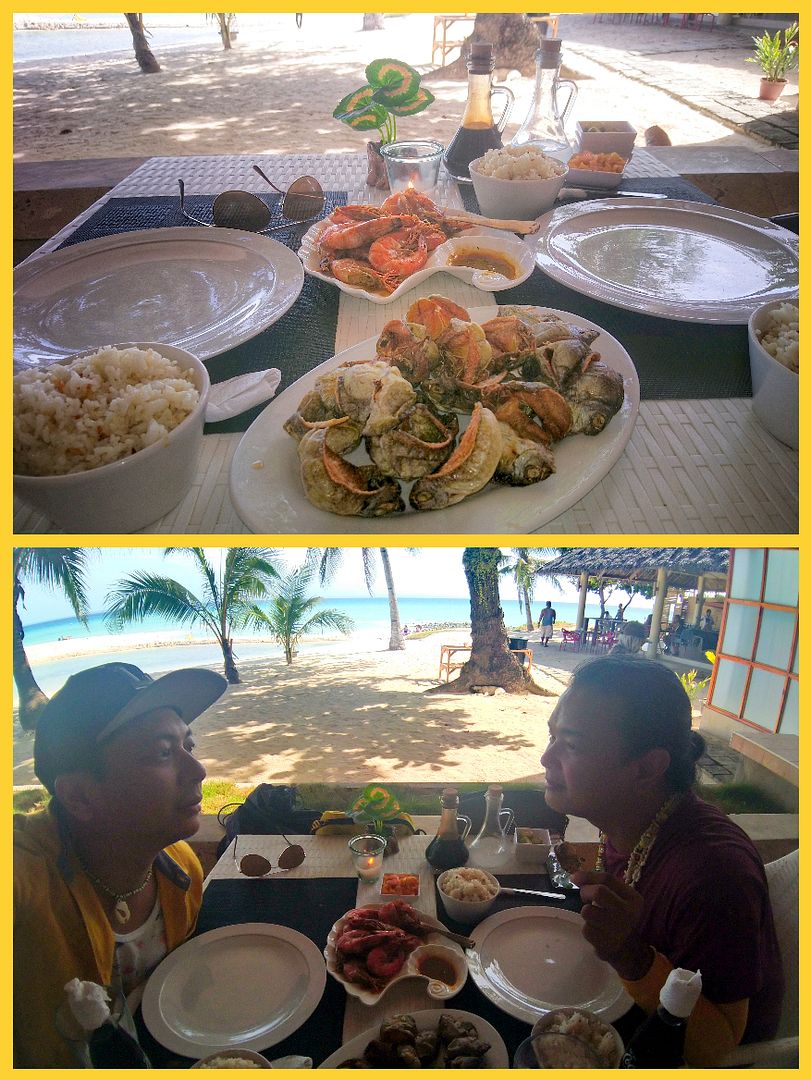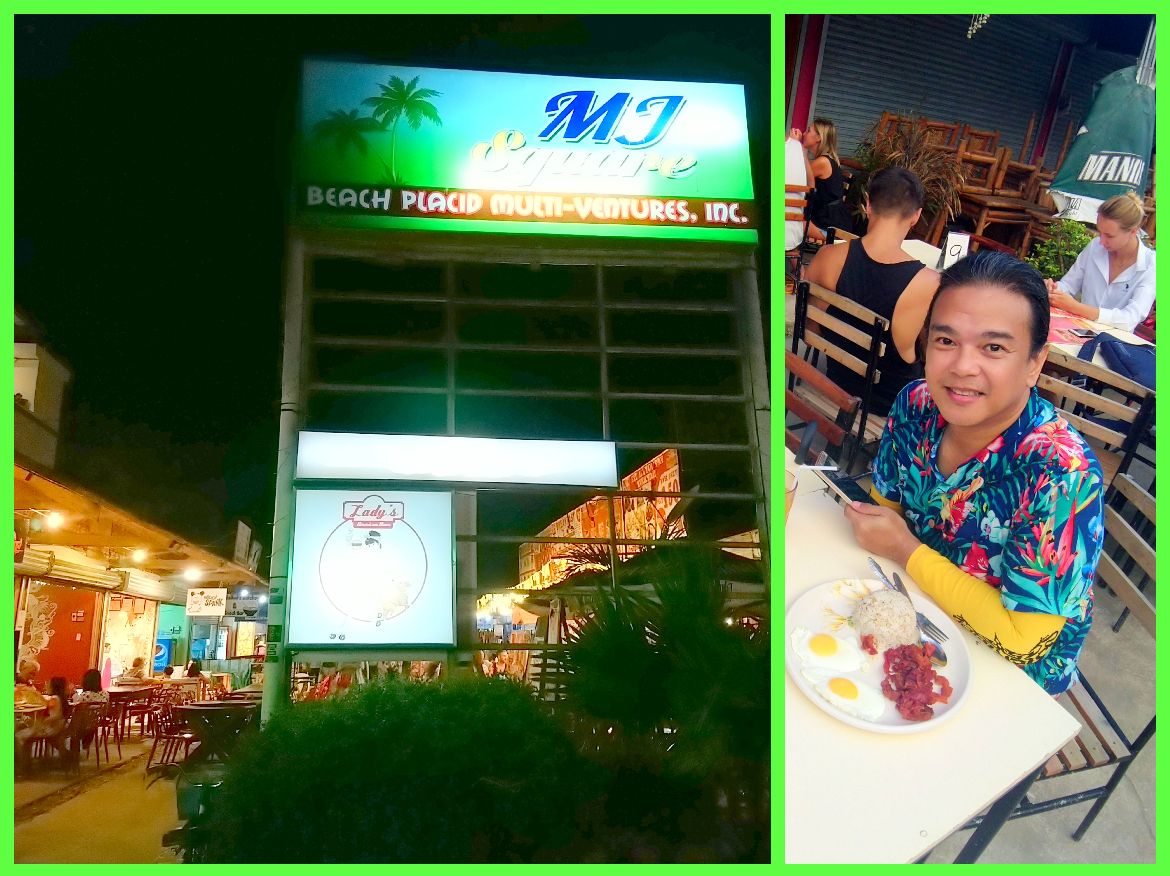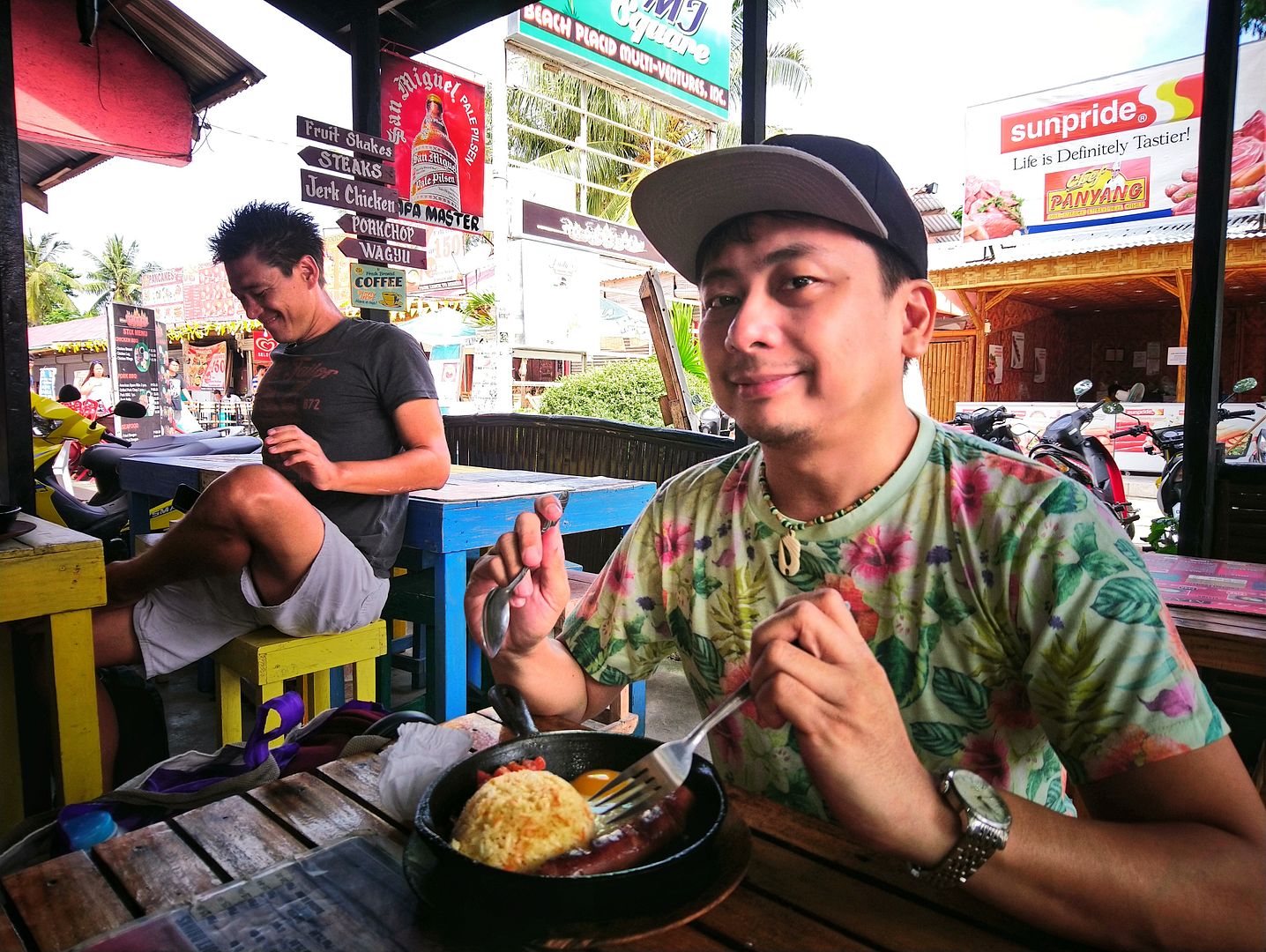 But explorer-on-foot Ki wouldn't stop at clichéd tourist spots. We walked inland away from the resorts at the coast, passing through a residential community. He made it a point to support the local economy by buying from small stores that didn't cater to tourists. That was how we found a giant monay that could feed two people at Lyn's Bakeshop.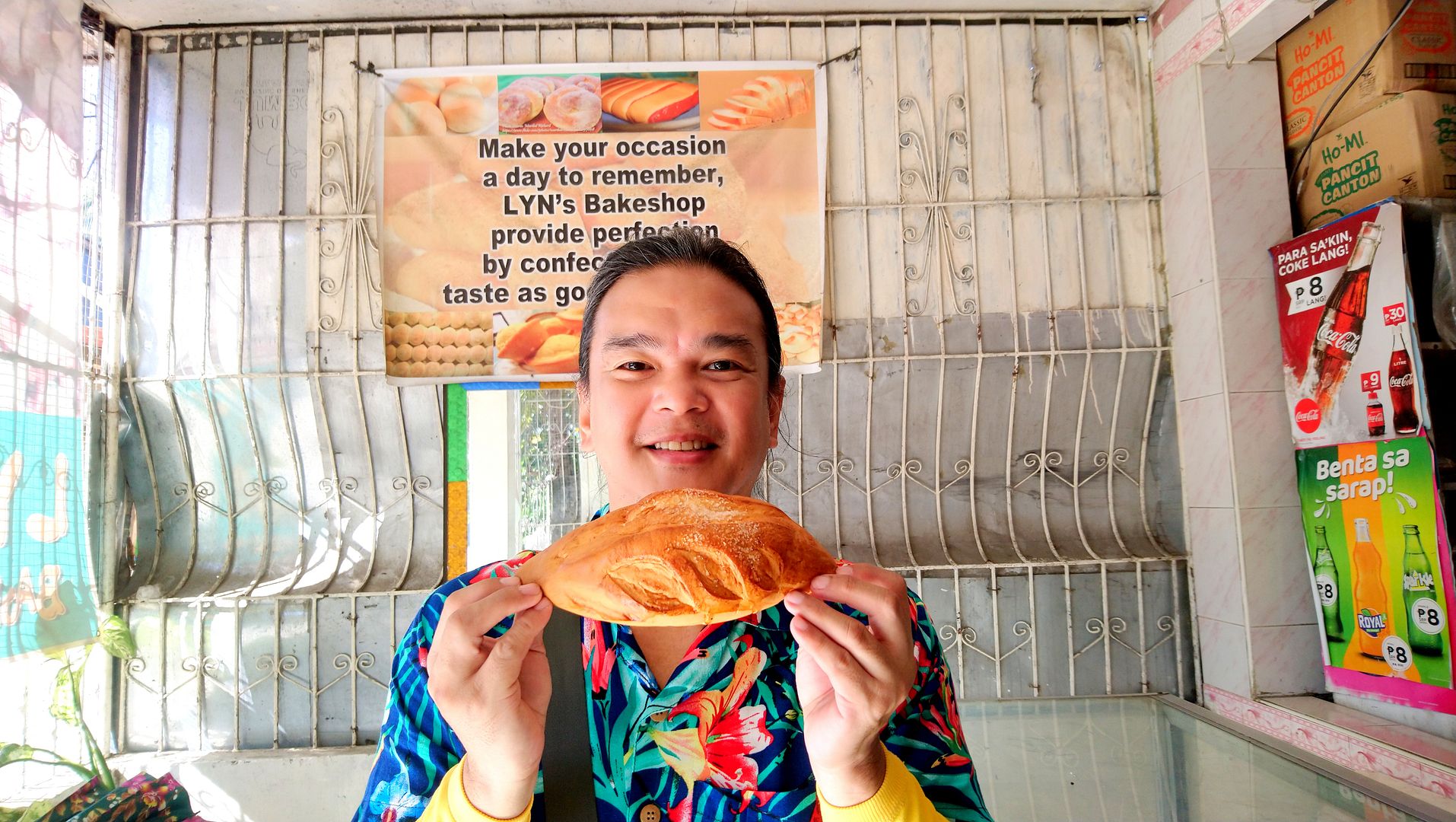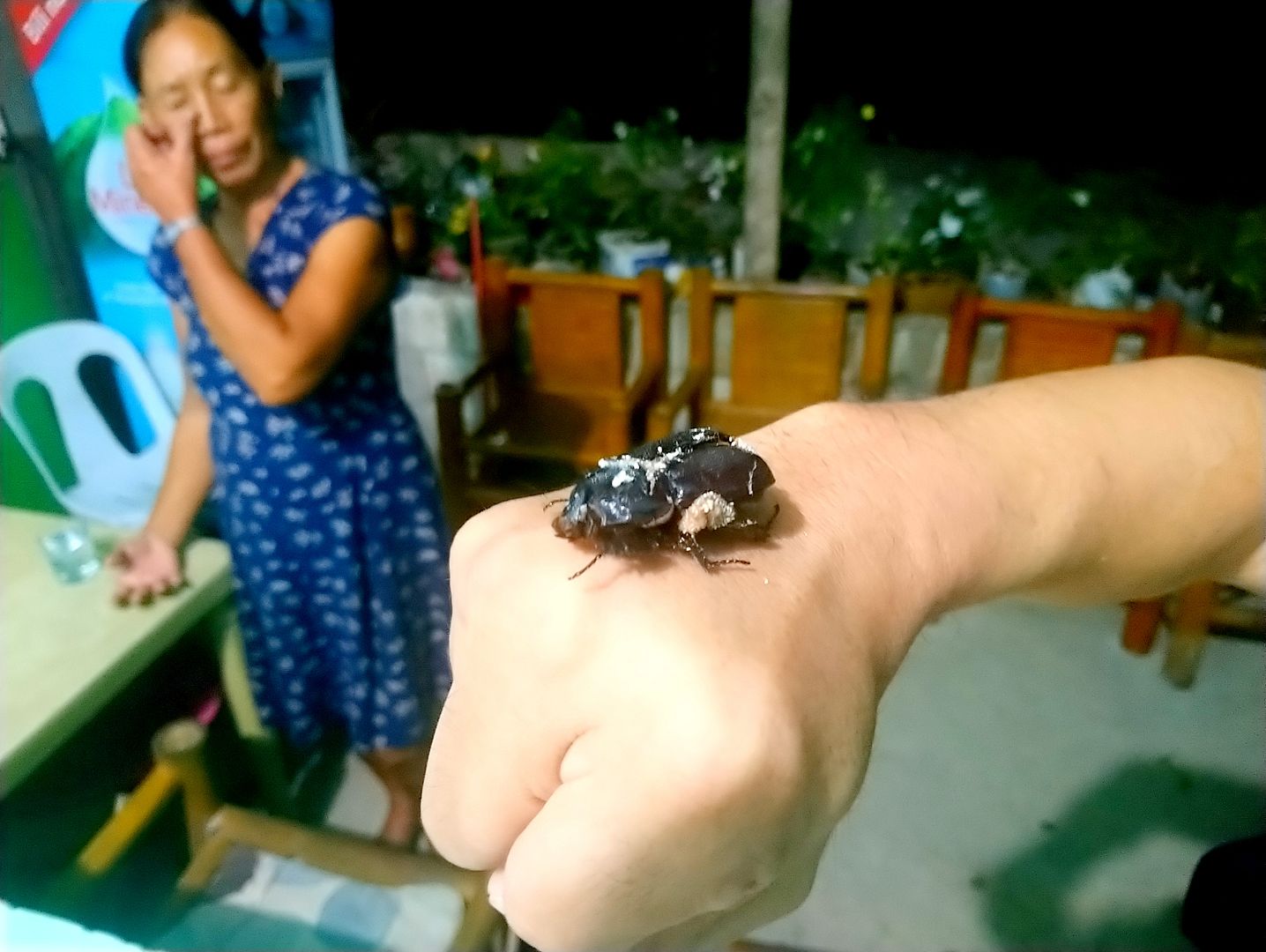 Our final day in the island fell on my mother's birth anniversary. A beetle on the pavement stopped us in our tracks the previous night. Not that we ascribed our dearly departed's soul to an insect, but Ki remembered we saw a similar beetle in the house I shared with Mom on my moving out day. At best, the beetle appearance was symbolic of Mom's presence in my life. An orphan would grasp at straws to hold on to what was gone.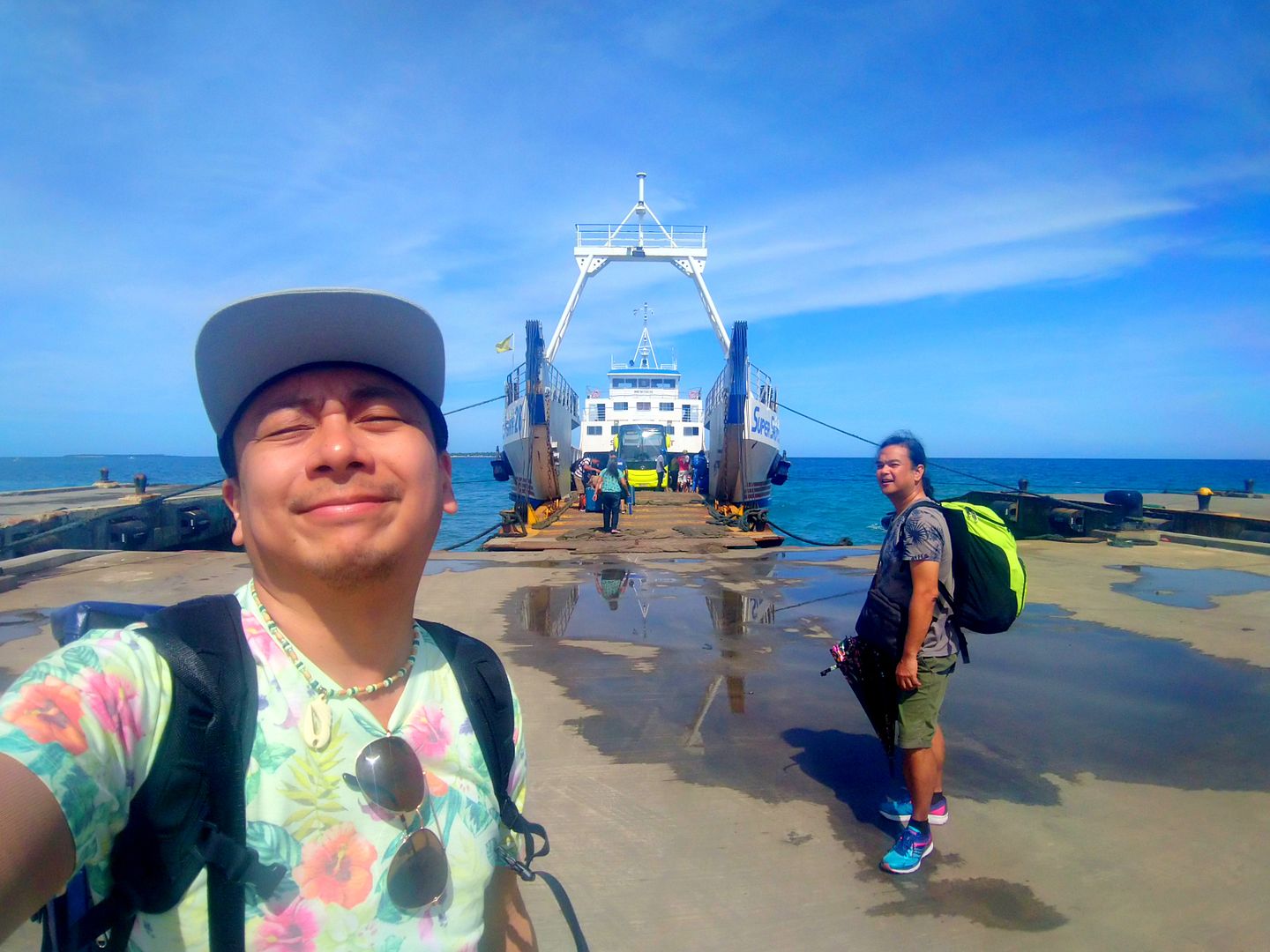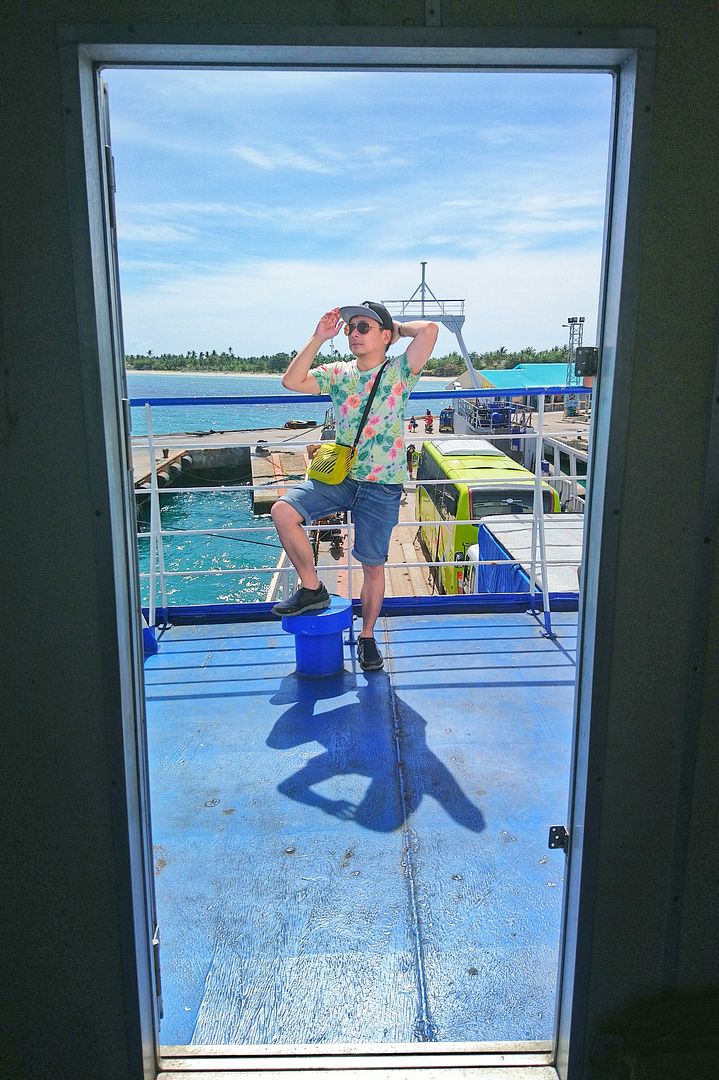 We boarded a ro-ro at Santa Fe Port to take us back to the Cebu coast. What a relief for me that such a big ship ferried passengers in and out of Bantayan. Those inter-island outrigger boats called banca – or "crab boat" to Chinese tourists (conspicuously absent in Bantayan) – always scared the wits out of me in rough waters.
Though we arrived in a "bad trip," the holiday still turned out to be a good trip. Sun, sand, and surf never failed to mend things aright. It was said that if you could travel with someone and not kill each other, you would survive anything together. This New Year trip to Bantayan Island started with a triggered whimper and ended with a belated bang.
Thank you for reading! Your support is much appreciated. Donate now: