Yangon and Mingaladon, Myanmar
June 1 – 2, 2018
Yangon was an afterthought in my Myanmar itinerary. If not for the gloriously golden Shwedagon Pagoda, the former capital couldn't rival the historical treasures of Bagan and Mandalay. As an urban center, it fell behind the popularity of other cities in Indochina. So what made me sit through an eight-hour overnight bus ride from Central Myanmar to Yangon? Simply because it had Shwedagon. In that quick visit, Yangon managed to charm my ignorant judgment away.
Yangon proved to be the modern sister of traditional Mandalay and Bagan. Foreign influence was clearly a formative force of the city's architecture. From the back of a cab, I was treated to alternating views of British colonial buildings and modern malls and skyscrapers, of pedestrians in traditional longyi and present-day jeans.
Sixty years of military junta had not erased the symbols of colonial rule and kept globalization at bay. I expected, perhaps, to see a rundown city of a pariah state, forgotten by time. Instead, the juxtaposition of past and present, of preservation and development – at least at face value – made for a palpably vibrant city.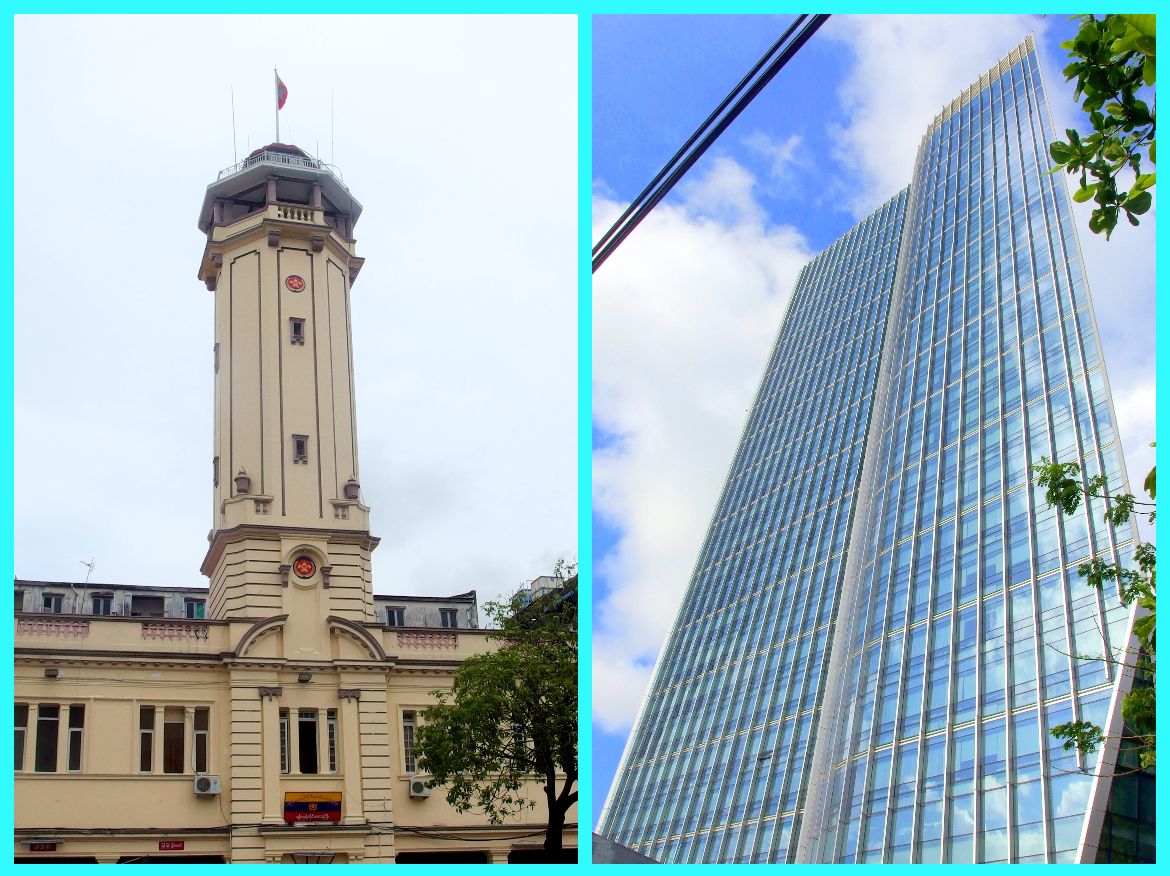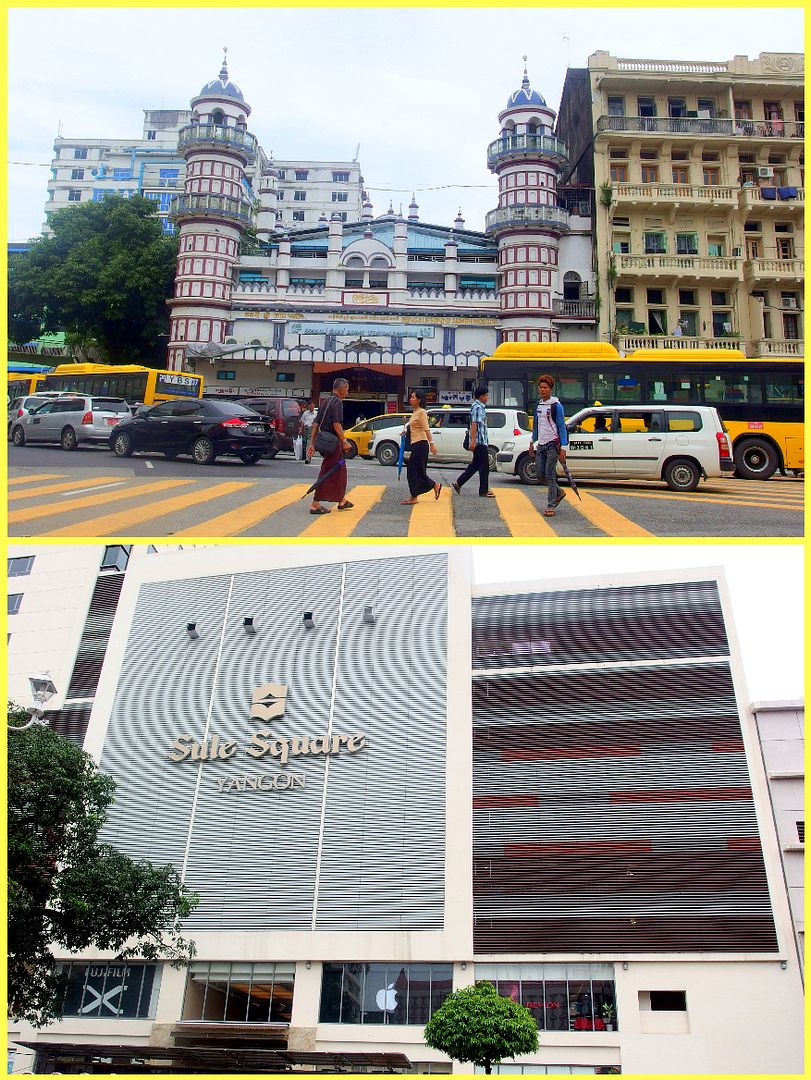 The city was not by any means put together. My local friend, Justin, half-apologized that a metro rail system was still in the pipeline and that we had to hop on a city bus, apparently an old model from Korea betrayed by inscriptions on its skin. No apology was needed because rush hour traffic was moderate and manageable. A sense of order in the streets – proper bus stops, disciplined driving, pedestrian crossings – kept urban chaos in check, a quality that my own city lacked.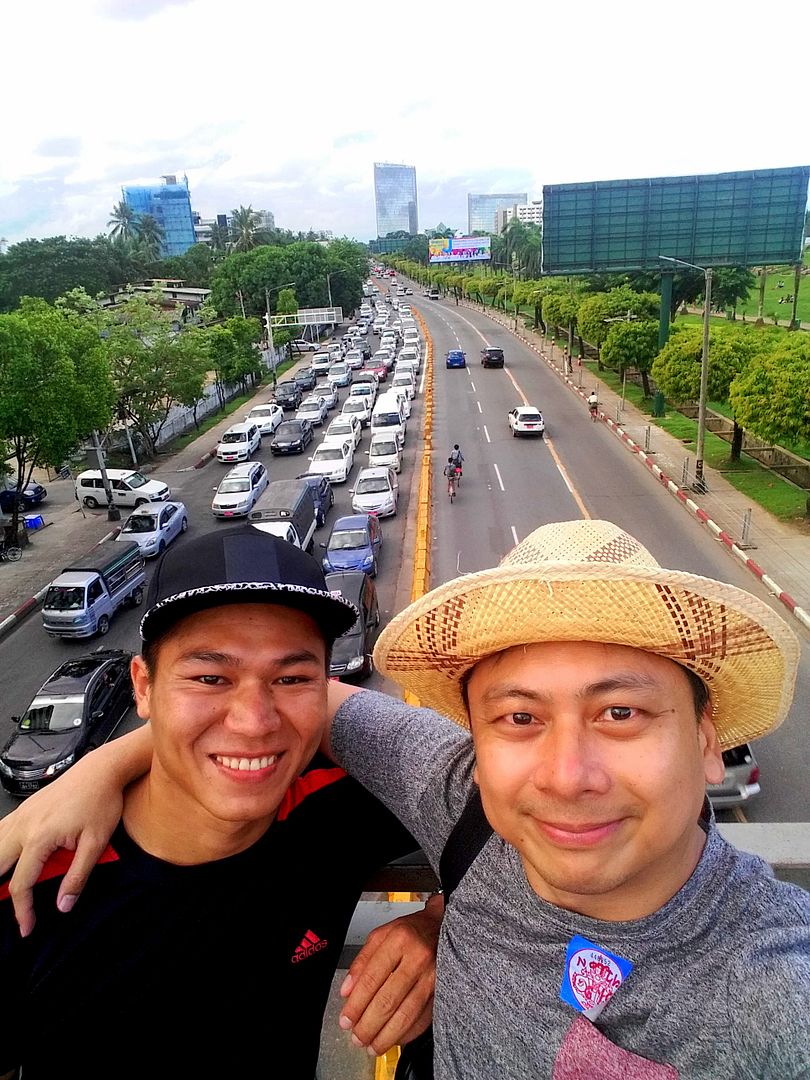 So how did I spend my only afternoon in Yangon? I went for a lazy stroll along the breezy Inya Lake as if I had the luxury of time. Its proximity to Justin's place most likely decided our day's destination, but more than that, its gentle waves were the beating heart of the colonial capital. This Brit-made reservoir from the 19th century remained well-maintained most likely for the affluent communities thriving around it.
It was the closest I got to "the Lady" Aung San Suu Kyi whose years of house arrest were spent at her lakefront residence. I stretched out my arms to the wind, to the expanse of sky and water and savored the freedom she fought for.
A lakeside promenade formed the edge of Inya Lake Park sloping down to Pyay Road. This strip of manicured grassy embankment had become a place of rendezvous for students from nearby Yangon University. The late afternoon sunshine and shade of coconut trees made for shooting the breeze. Though such gentrification was refreshingly absent in Bagan and Mandalay, it was surprisingly embraced in Yangon.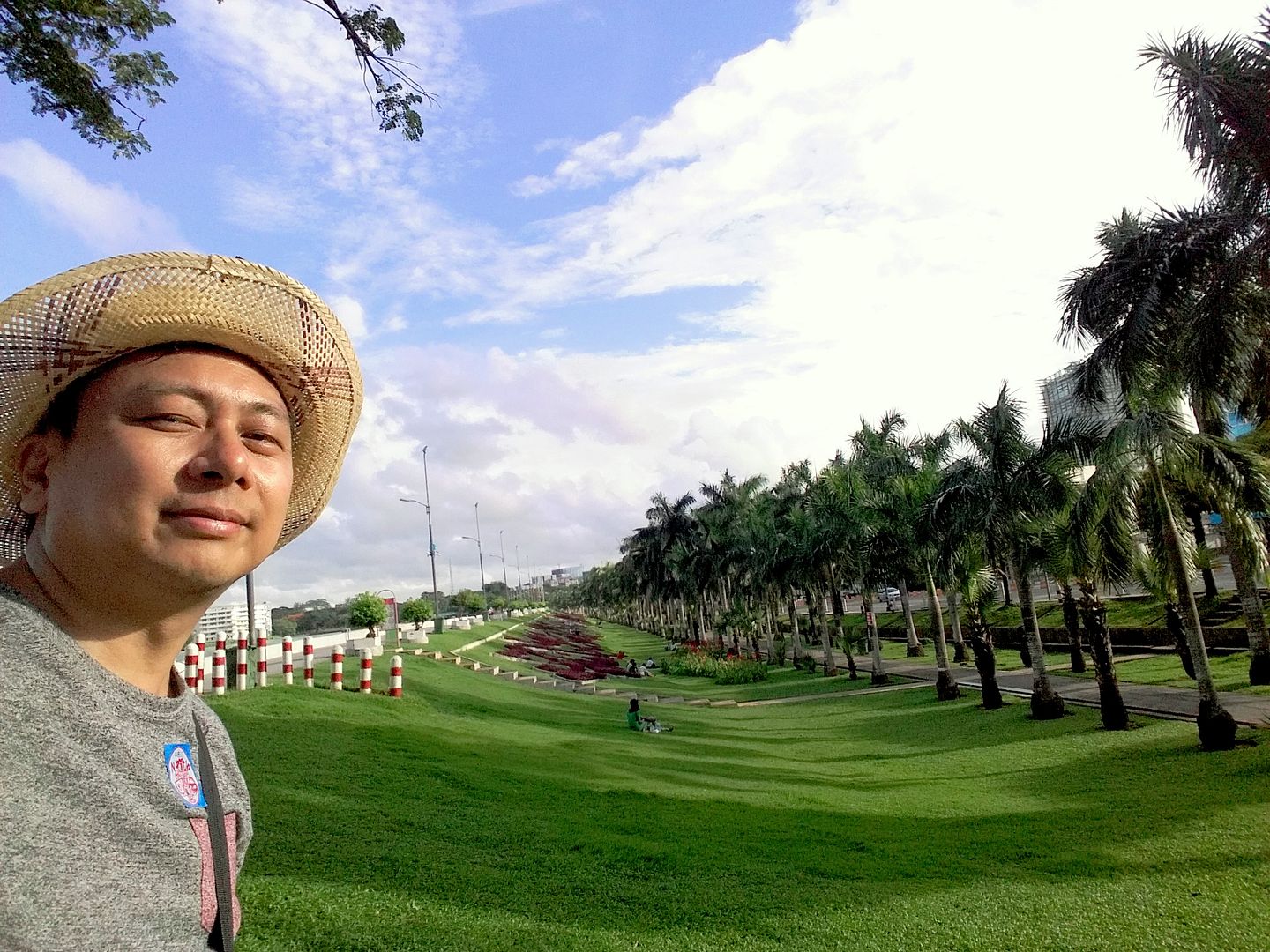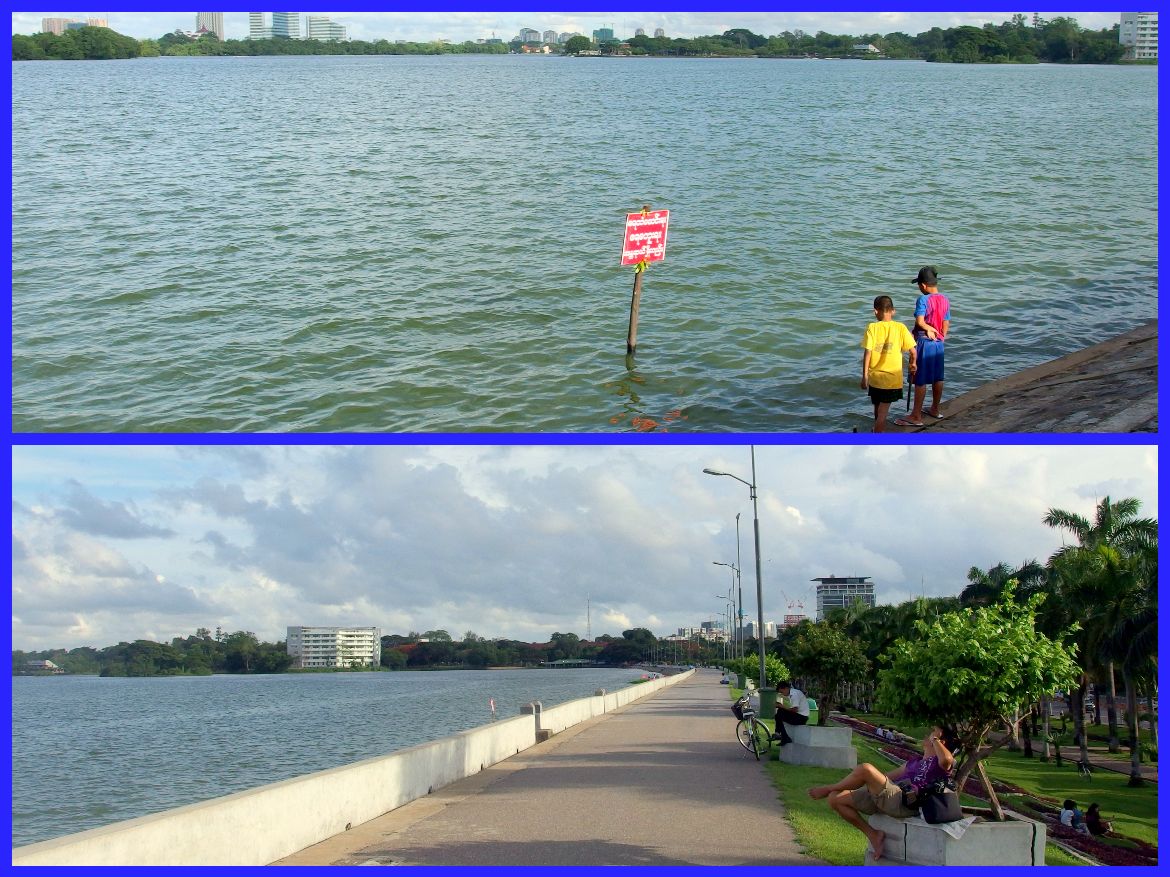 The park was a melting pot: young couples picnicking on the lawn, expat joggers and working class cyclists zipping by, boys playing at the water, a man feeding a flock of birds. As I took in this moment of city life, the lake had likewise borne witness to Yangon's checkered history from colonial to military rule. That Inya Lake had survived with vitality up to present-day globalization was representative of the way Yangon made an in-ya-face impression on me.
As my last stop in this cross-country trip, I had to do my hunt for native finds in the city. The lack of traditional shops this side of town compelled Justin to guide me in souvenir-shopping. Marketplace by Citi Mart was a compact neighborhood mall that catered to the expat community, covering a range of imported household items and foreign food. No luck there.
The multi-story Junction City was our best bet. The posh mall carried global brands and chains; Aungwood's Wooden Valley was the sole store that sold Myanmar handicrafts. The store manager was kind enough to recommend items within my budget and size requirements (it should fit my backpack!).
Alas, my flight out of Myanmar came too soon the next morning. A cab ride from Yama Hotel in downtown Yangon took about half an hour to Yangon International Airport at a neighboring township. Having planed in at Mandalay, it was the first time I saw the airport in Yangon. It would be the city's final proof to discredit my preconceived notions.
What I expected didn't matter anymore. As did the city, the airport took me by surprise. From check-in hall to departure lounge, RGN was so modern, spic and span, and efficiently laid-out that it depressed me. It outclassed our airport back home in every way. The contrast could not get any more in-ya-face than that!