Amsterdam / Leiden, South Holland, the Netherlands
June 7 – 8, 2019
I was born 300 years after the death of Rembrandt van Rijn. My 50th birthday trip and first visit to Amsterdam fell on the final dates of a memorial exhibition encompassing the 400-strong Rembrandt oeuvre housed in the Rijksmuseum, the national repository of Dutch art. Half of the only day I had to see the city was spent getting acquainted with the history and culture of the Netherlands through the eyes and hands of its most renowned artist. Where could a definitive collection of Rembrandts be held but at Rijks?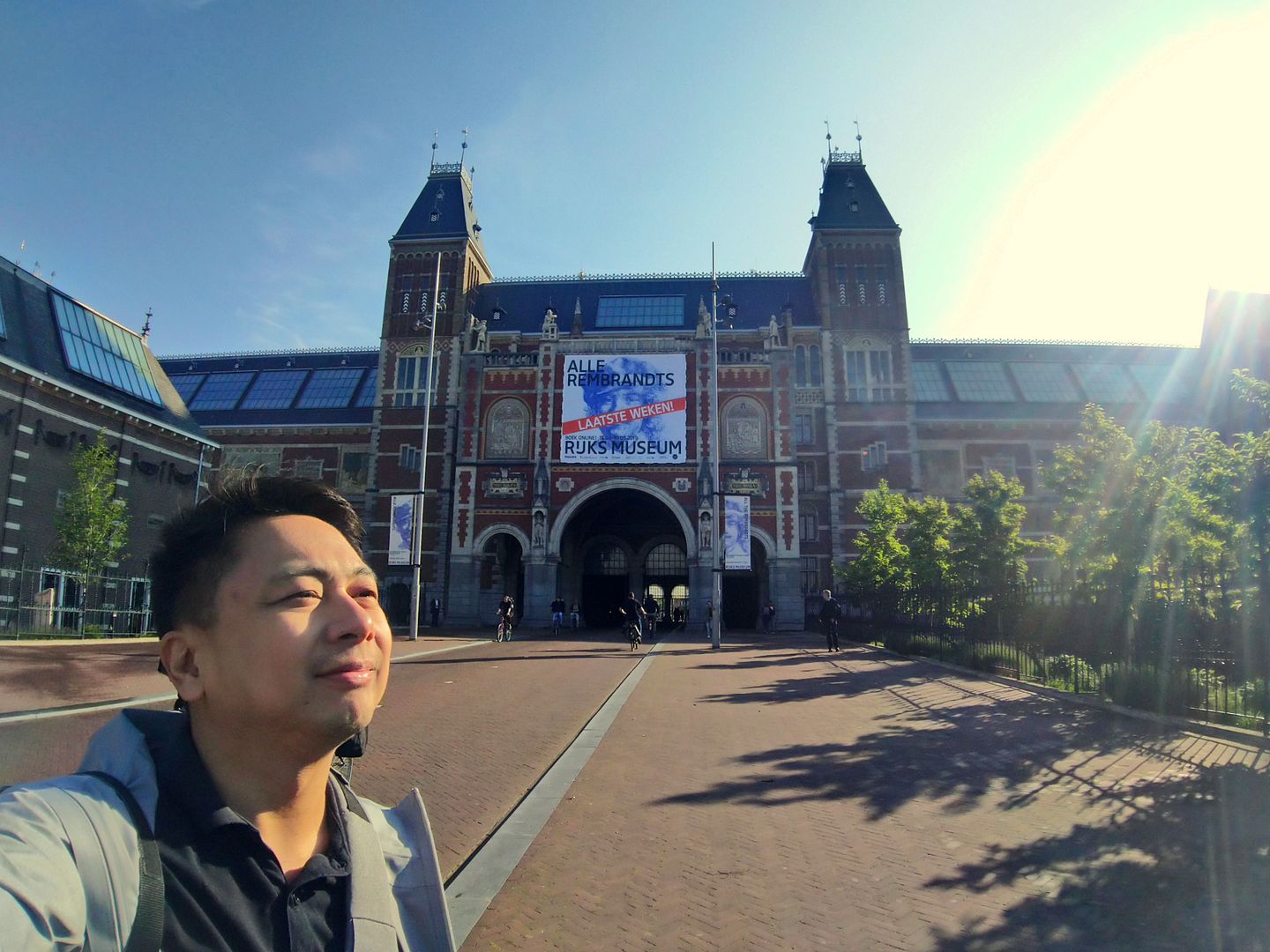 I got off the bus from Amsterdam Centraal right at the heart of the city's cultural heritage. The 19th-century building straddled a bicycle path leading to Museumplein, a bustling and breathing public space shared by three major museums. Rijks' medieval architecture was also a grand gateway. It was my introduction, not only to a Dutch master, but to the greatness of the country he came to symbolize.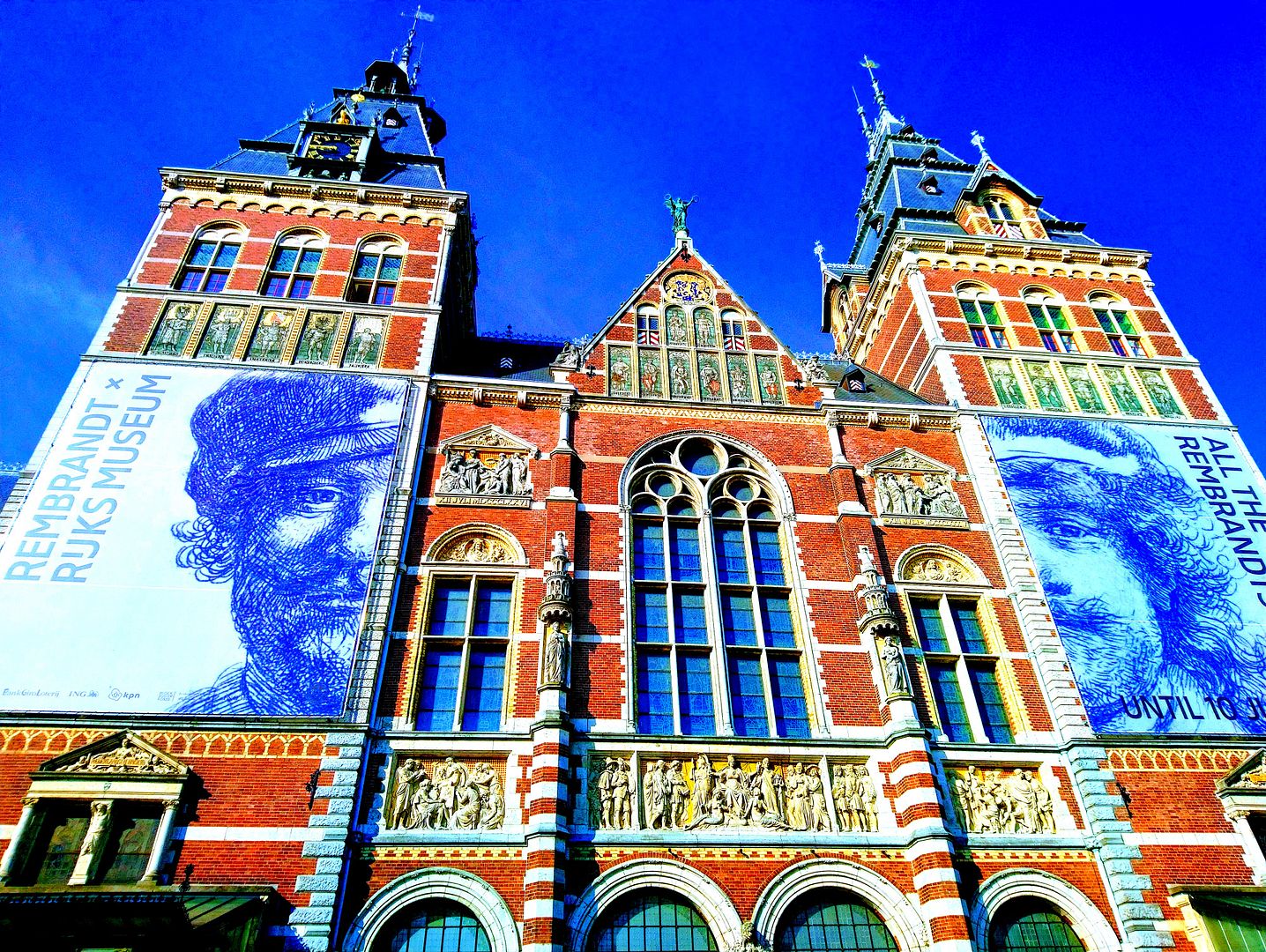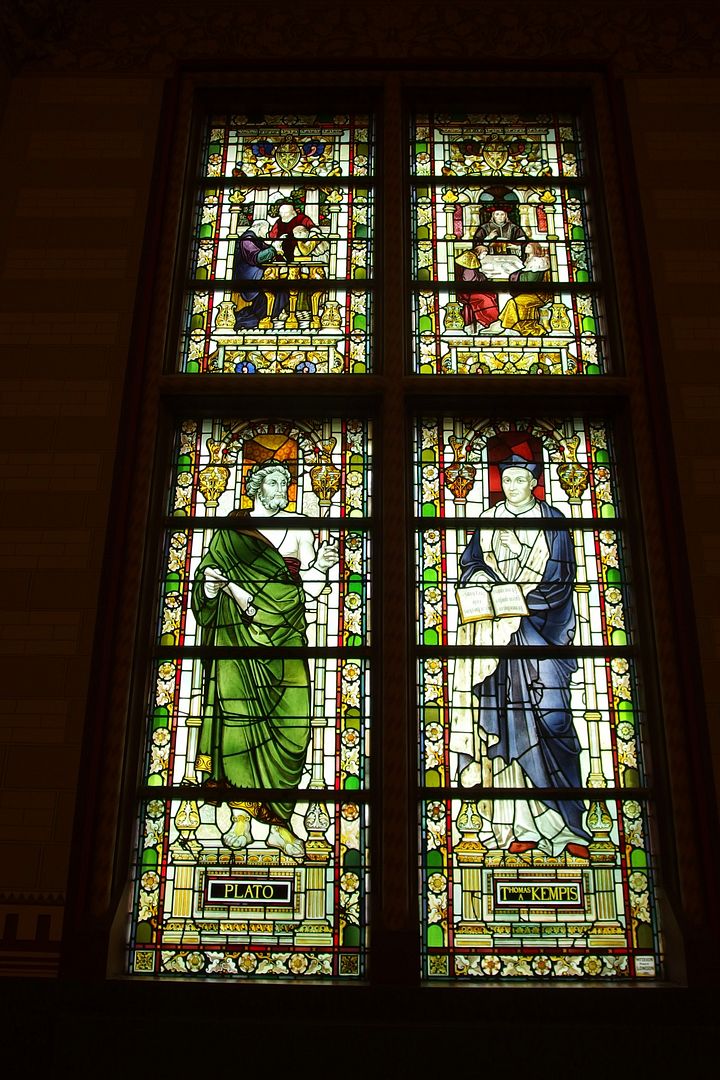 Aptly titled Alle Rembrandts, the exhibition commemorated the artist's 350th death anniversary with an exhibition of 60 drawings, 300 prints, and 22 paintings. The overwhelming collection was divvied up into compact rooms, not grand halls I had expected. Though it required navigating through a dense crowd of museum-goers, some measure of intimacy with the artworks could be had.
Rembrandt was ahead of his time. He drew selfies that depicted his face in various ages staring out of paintings and etchings. One print particularly jumped at me – Self-Portrait in a Cap with Eyes Wide Open. Theatrical and youthful with pursed lips and stringy hair on end, he looked as startled as I was. The humor in this etching elicited a mirroring response from the spectator, or perhaps it was just me. It literally stopped me in my tracks despite the ID-size plate.
The self-portraits conveyed a wide range of emotions worthy of method acting. Some had the author portraying historical figures. In one moody painting, he was a middle-aged Apostle Paul. His depiction of the subject was devoid of biblical context, focusing solely on the subject's humanity. I would not have guessed his identity had it not been for the title. It was an arresting piece. As light fell on the apostle's face, it revealed a weary gaze and raised brows. This was a man who had obviously done the work of the Lord. His faith was not dead; it toiled the field for the harvest of souls.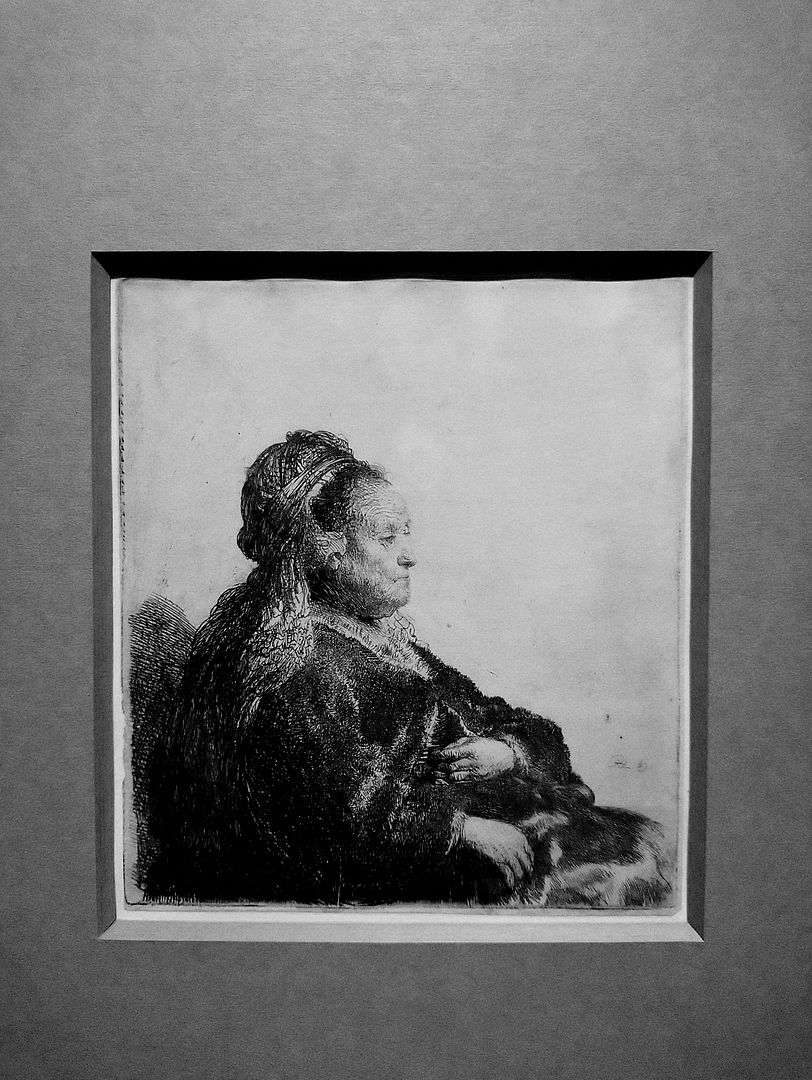 Rembrandt enlisted his mother to model for him. In a couple of prints, she stood in for a Persian lady garbed in Oriental robe. Her expression was consistently severe as if she detested sitting still for a few hours, but a mom would support her son's passion regardless. That made the prints sweeter than the resulting images.
I learned such dramatic portraits were called tronie in Dutch. Perhaps I was absent when the lesson was taken up in Humanities class in college. Models donning costumes while putting on exaggerated expressions were already in vogue centuries before fashion magazine spreads.
Other tronies featured his son, Titus van Rijn. In one, he portrayed a pensive, perhaps prayerful, St. Francis of Assisi in a monk's robe. Again, the image was a red herring. The youthful and handsome subject had the looks of a boy band member. Rembrandt's son was a looker, so was St. Francis at that age, a quick Wiki search revealed. Rembrandt captured the burgeoning spirituality of the saint-in-the-making: born into relative wealth yet tempered by the stirrings of social awareness early on. Titus himself stepped up as his father's manager of sorts in adulthood.
Many more tronies were proof of the artist's hand at chiaroscuro, a lesson I could still remember from Humanities class. These head shots could blow any filtered 'Gram away. Faces and headdresses were illuminated, it seemed, by studio lights forming shadows, both highlighting the cultural identity and character of the subjects.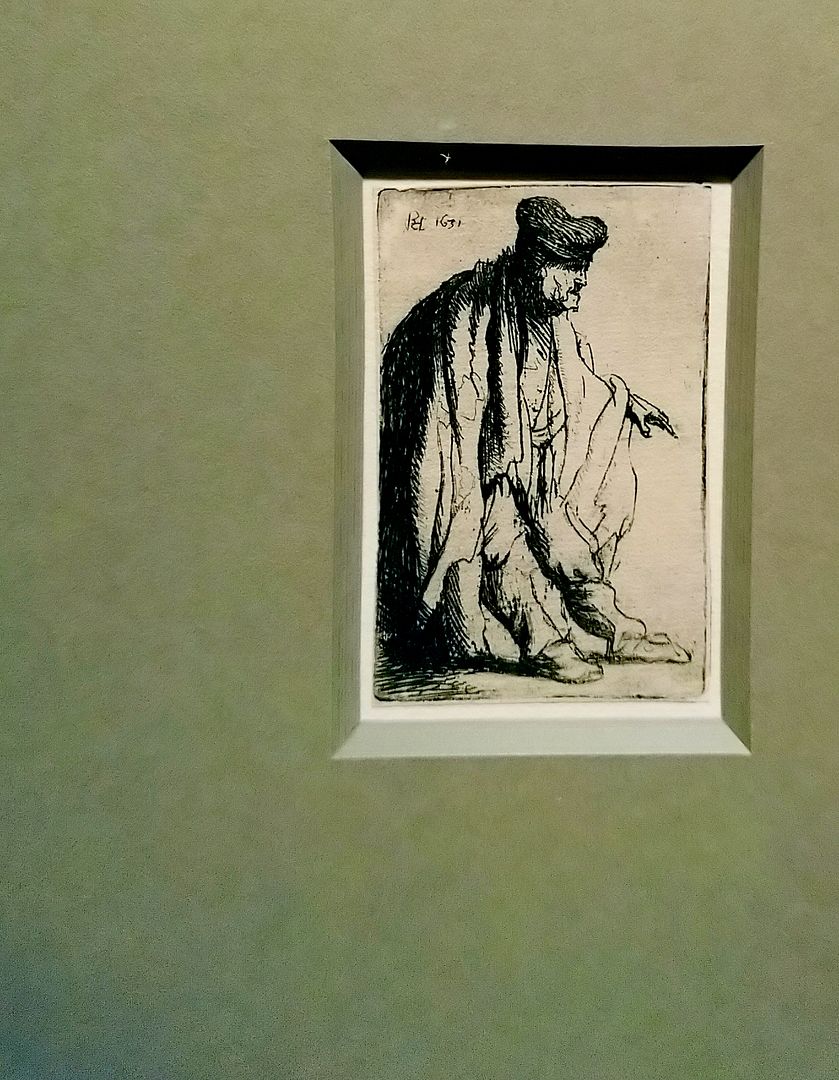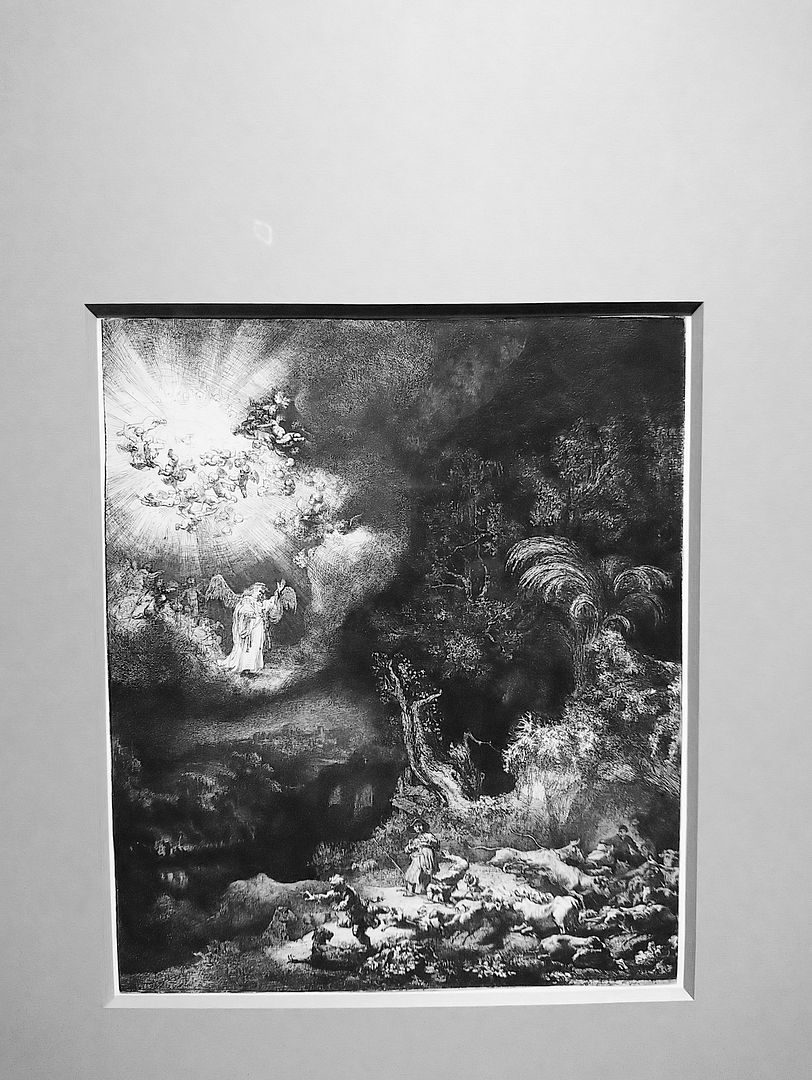 Drawings and prints conveyed more social commentary. Beggar with his Left Hand Extended was a poignant print showing the rough side of 17th-century Dutch life. Save for the heavy clothing, he could be any homeless person in my country. Curiously, the titular hand had the palm down, not a gesture for begging. In fact, the subject was not panhandling but warming his hand over a heating pan. I felt him. My visit fell at the start of summer, yet I shivered in my borrowed winter jacket.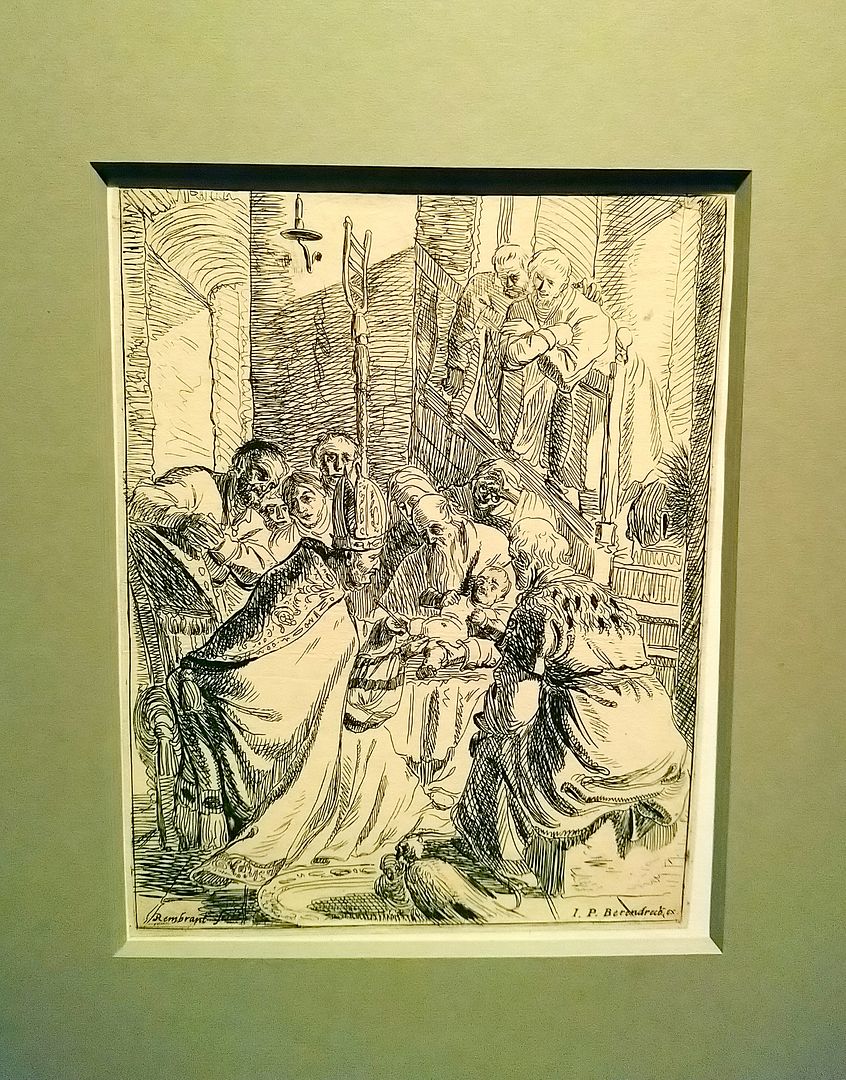 Larger prints with multiple figures were mostly biblical vignettes. One such account Rembrandt revisited several times was the circumcision of Jesus for reasons that escaped me. He played around the setting of the scene through the years. In an earlier print, the event occurred in the temple, later in a stable.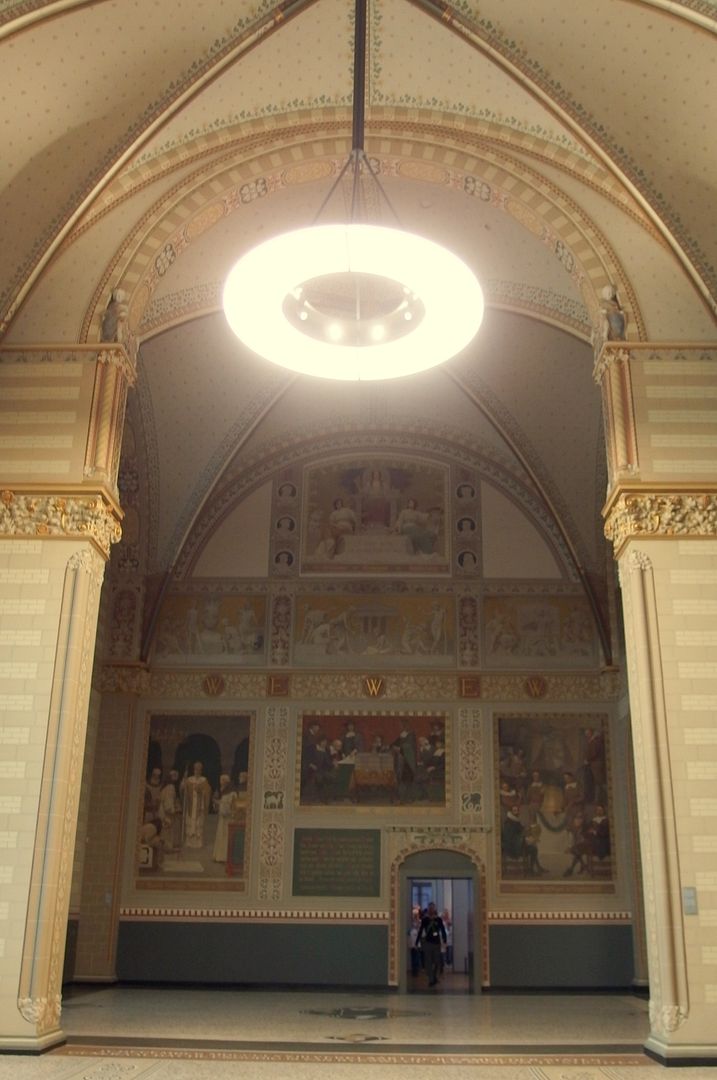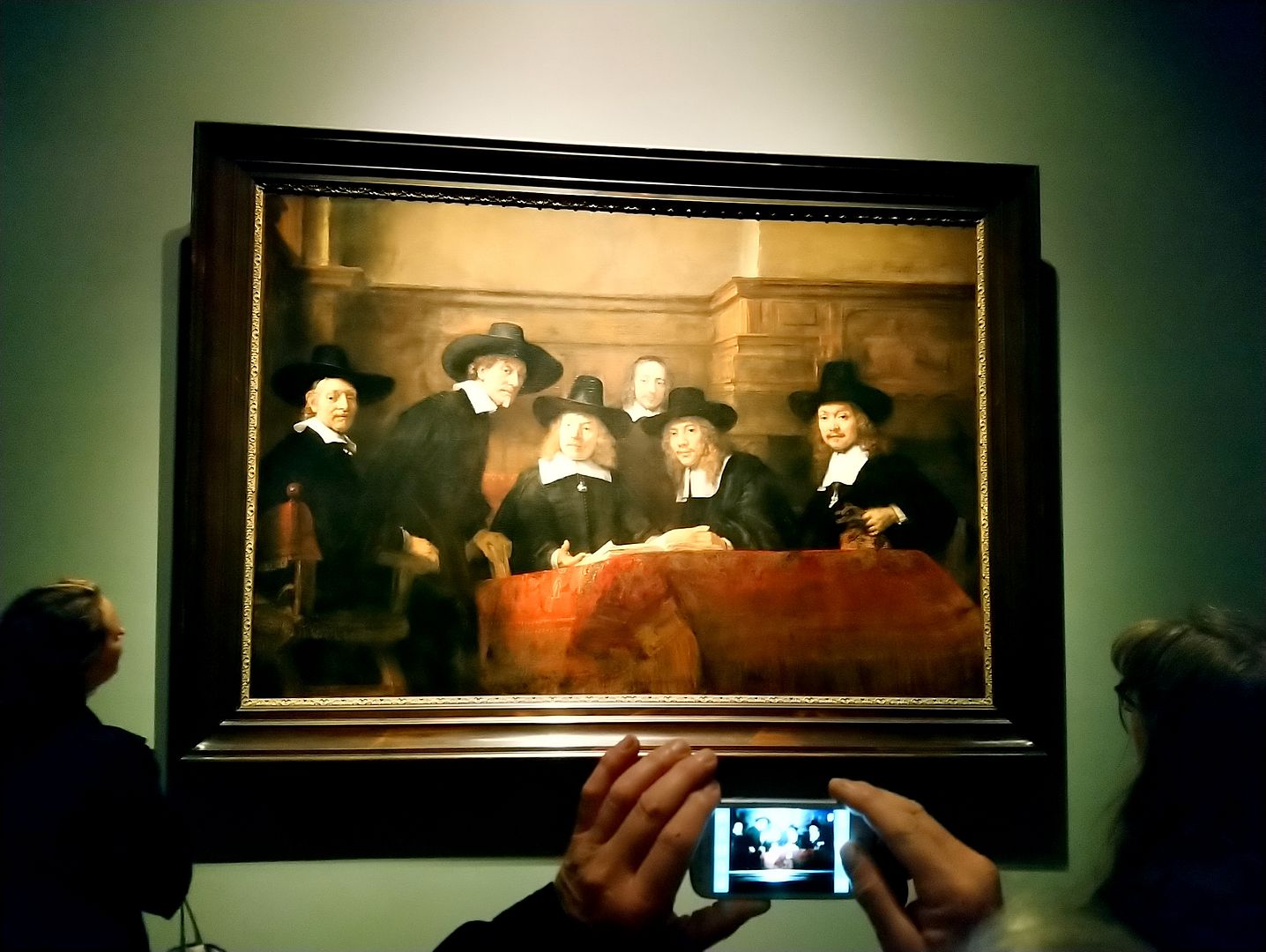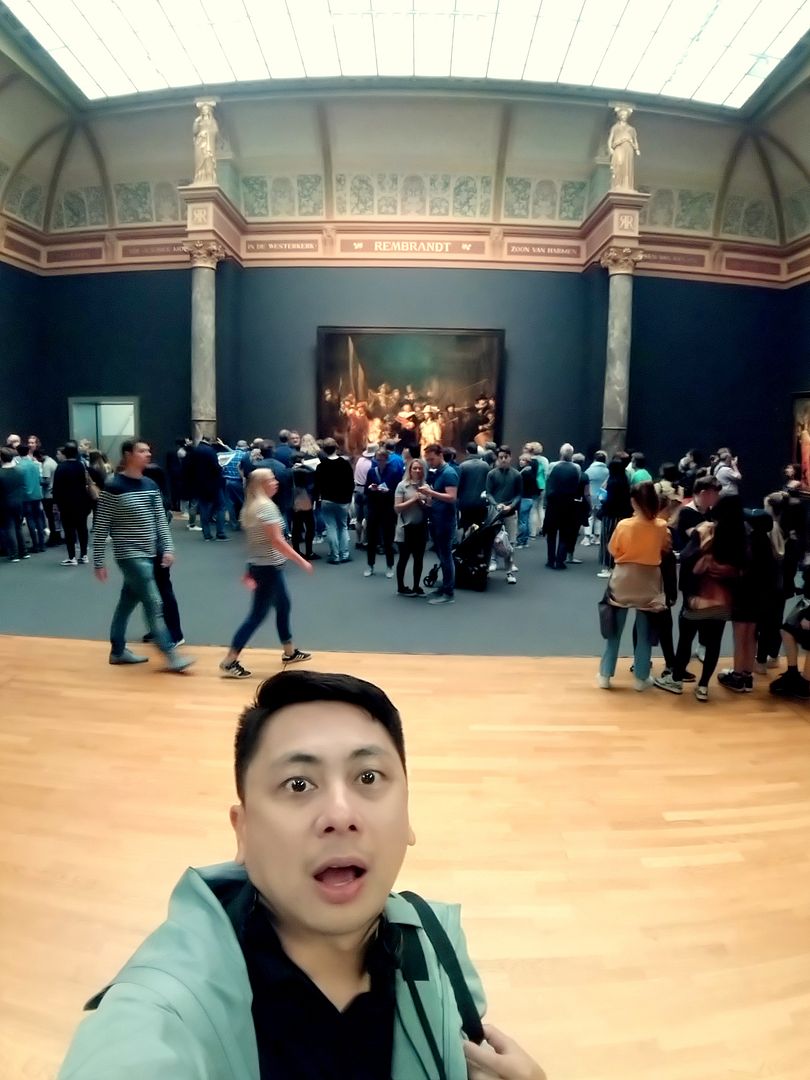 Oil painting was still the medium that brought Rembrandt timeless and universal renown. Portrait of the Syndics (the Staalmeesters) as a group portrait was akin to a semi-candid photograph taken mid-action as the subjects froze for the shot. The scene gave a glimpse, not only of the drapers' guild, but of Dutch working middle class at that time.
Rembrandt's obra maestra, though, was The Night Watch displayed at the end of the Gallery of Honour. A group of schoolchildren that were huddled in front of their art teacher formed a human velvet rope. In some way it was ideal as the scene could be appreciated in its entirety from a certain distance. But the density of details, some obscured in dramatic shadows, was daunting and required closer inspection. The sole canine figure in the painting almost blended into the background.
The Night Watch was the rightful grand finale of Rijksmuseum's collections, not only of the All Rembrandts exhibit. All the artistic merits of Rembrandt's smaller works culminated in this Dutch Golden Age masterpiece commissioned by the mayor of Amsterdam. Light, shade, and the illusion of movement made this historical scene of civic action come alive. The fact that it was also a survivor of several vandalism attempts with knives and acid made the experience almost miraculous 377 years later.
It was doubly miraculous. I saw it a month shy of its scheduled restoration, Operation Night Watch. The painting would then be encased in a glass chamber and the ongoing work livestreamed. This transparency was a testament that Rembrandt's most acclaimed work belonged to, not only the Netherlands, but the world.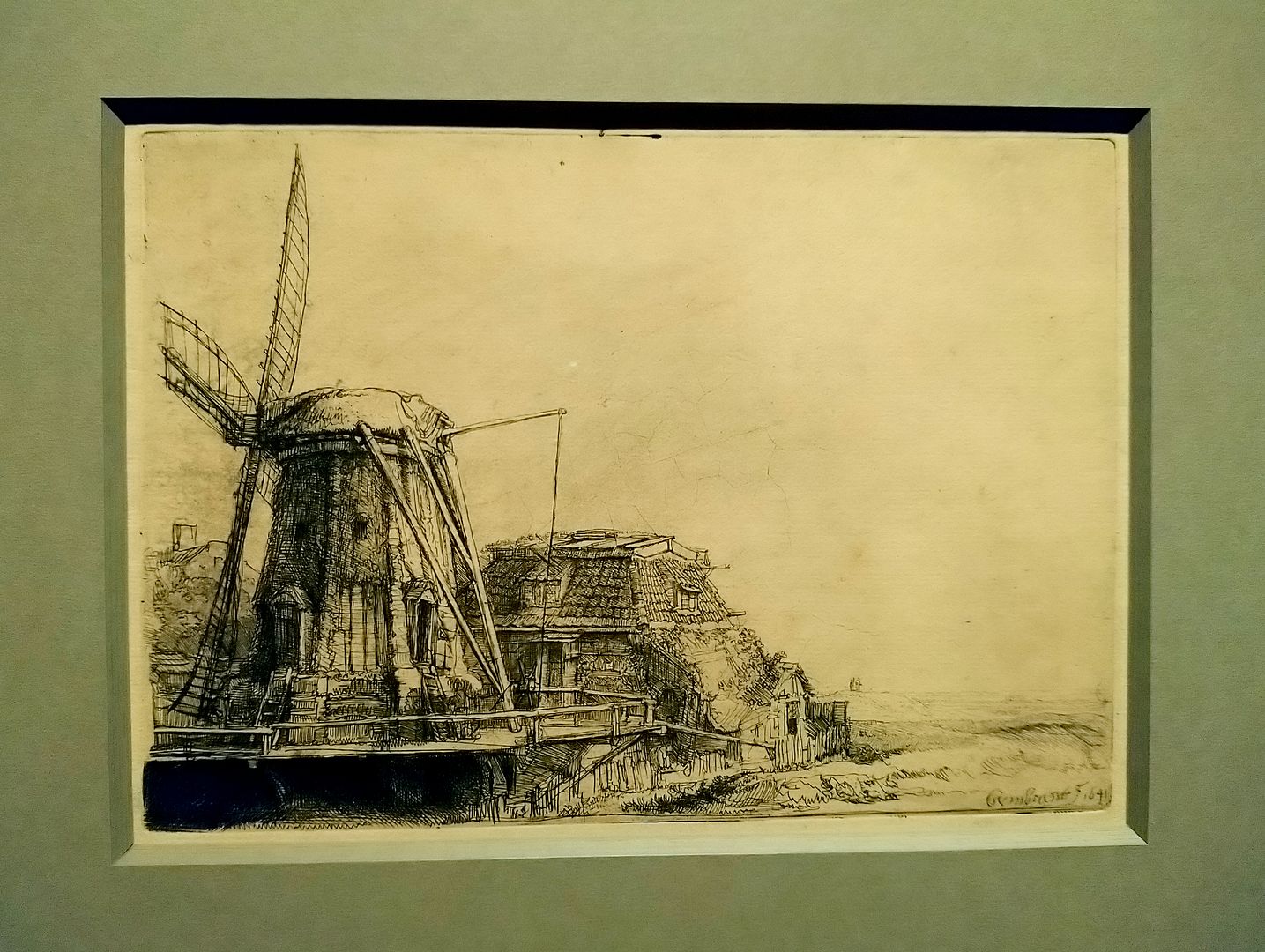 The next day I visited Rembrandt's birthplace, Leiden – a quaintly scenic city in South Holland. I had to see the windmill he immortalized in a 1641 print. A year before that, the wooden mill burned down. Perhaps that inspired Rembrandt to draw his childhood memory of it for posterity. The print was a sentimental piece. The Flour Mill had been rebuilt, destroyed and rebuilt again over the centuries until its latest reincarnation as Molen De Put completed in 1987. Most, if not all, windmills in the Netherlands were replicas as was Rembrandt Bridge beside Molen De Put.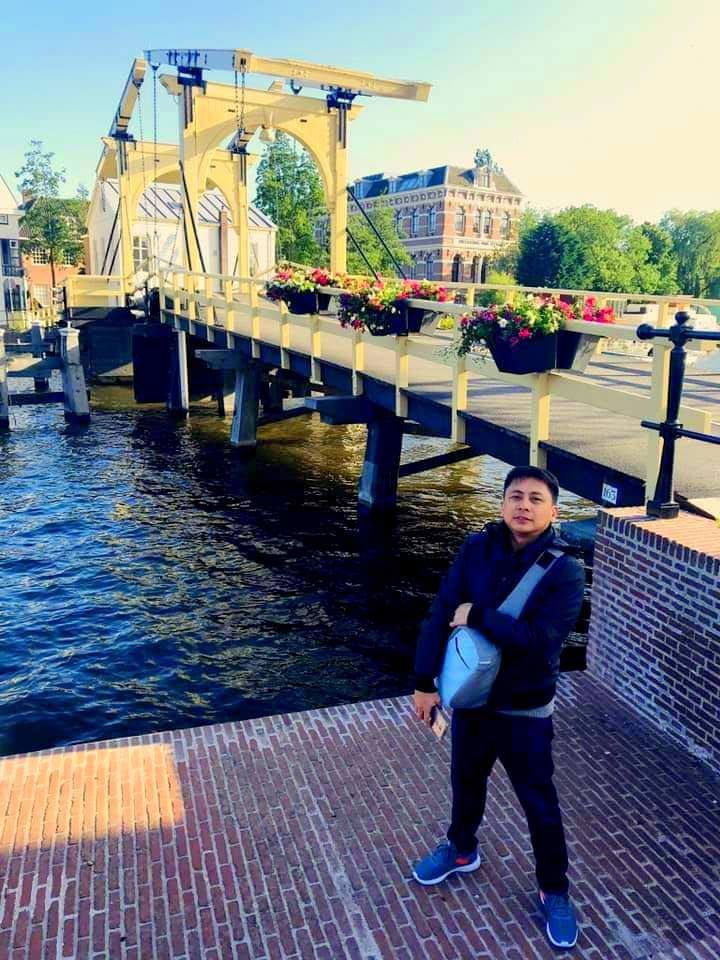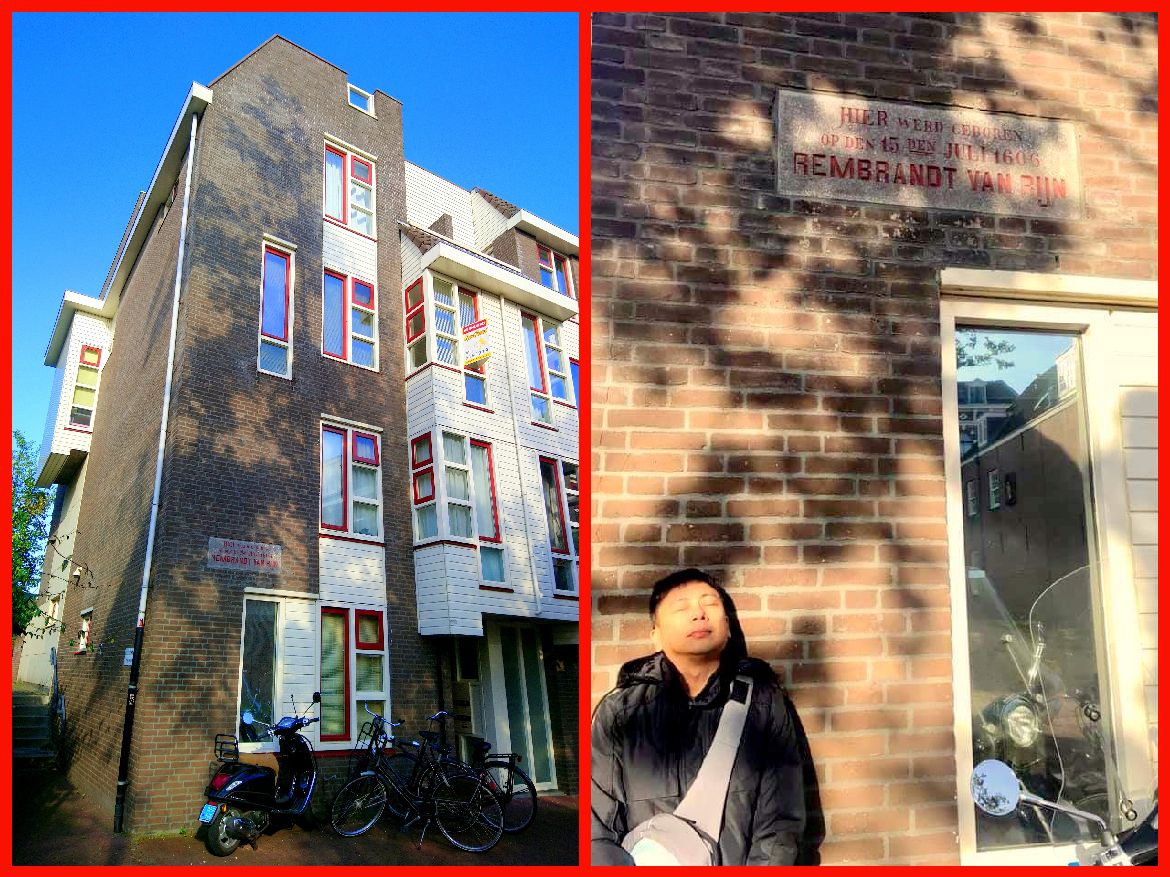 Leiden figured prominently in Rembrandt's personal history. He was born in the city in 1606. Alas, not even his childhood home in a quiet, narrow street called Weddesteeg had been preserved. An apartment building stood in its place. Only a nondescript marker above eye level was the stark reminder. Nearby, a curious monument was erected in his honor at – obviously – Rembrandt Square. The sculpture consisted of a young man staring at Rembrandt's bronze portrait on an easel. The boy was said to be Rembrandt himself. If so, how different was he from me admiring my own selfie?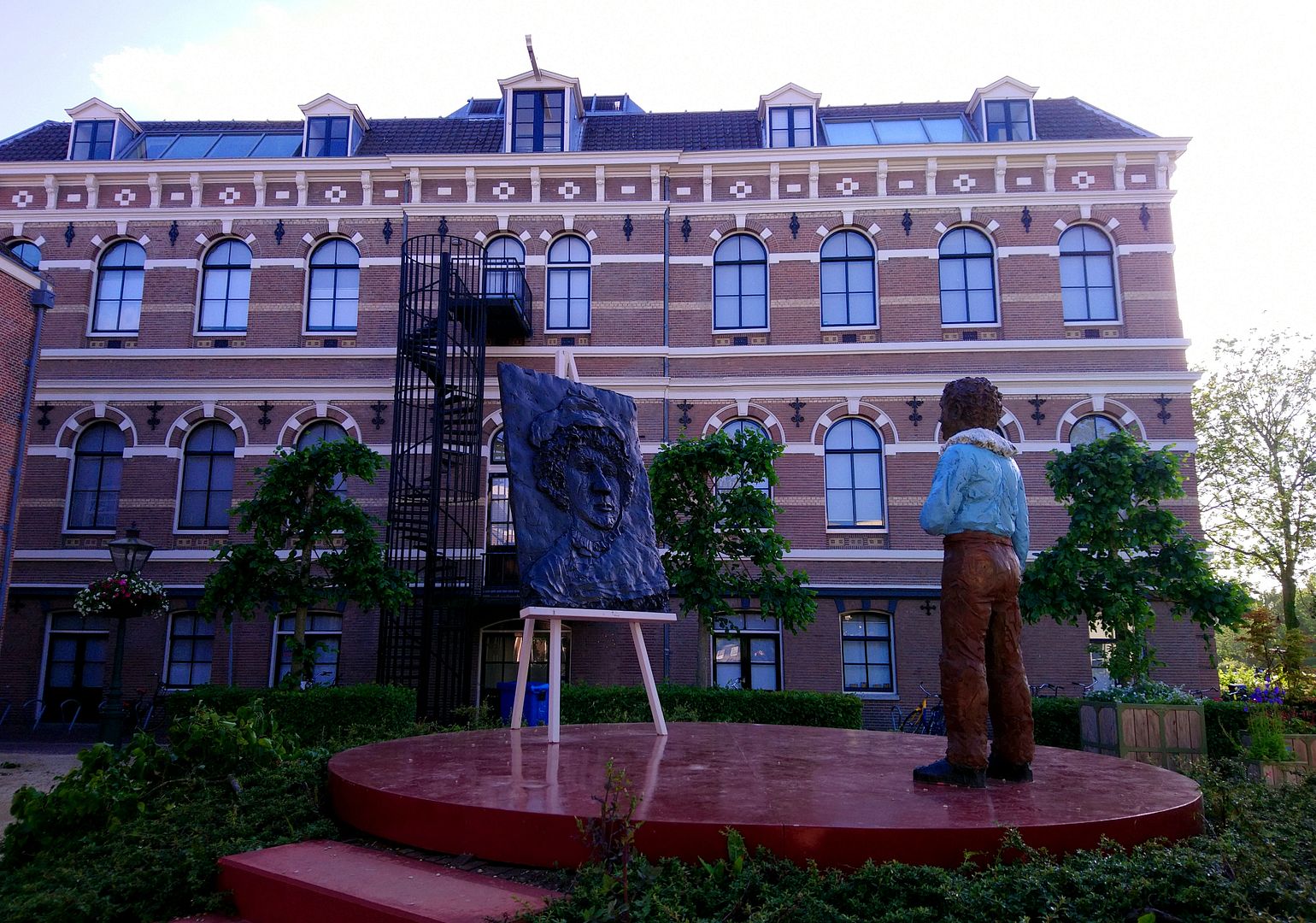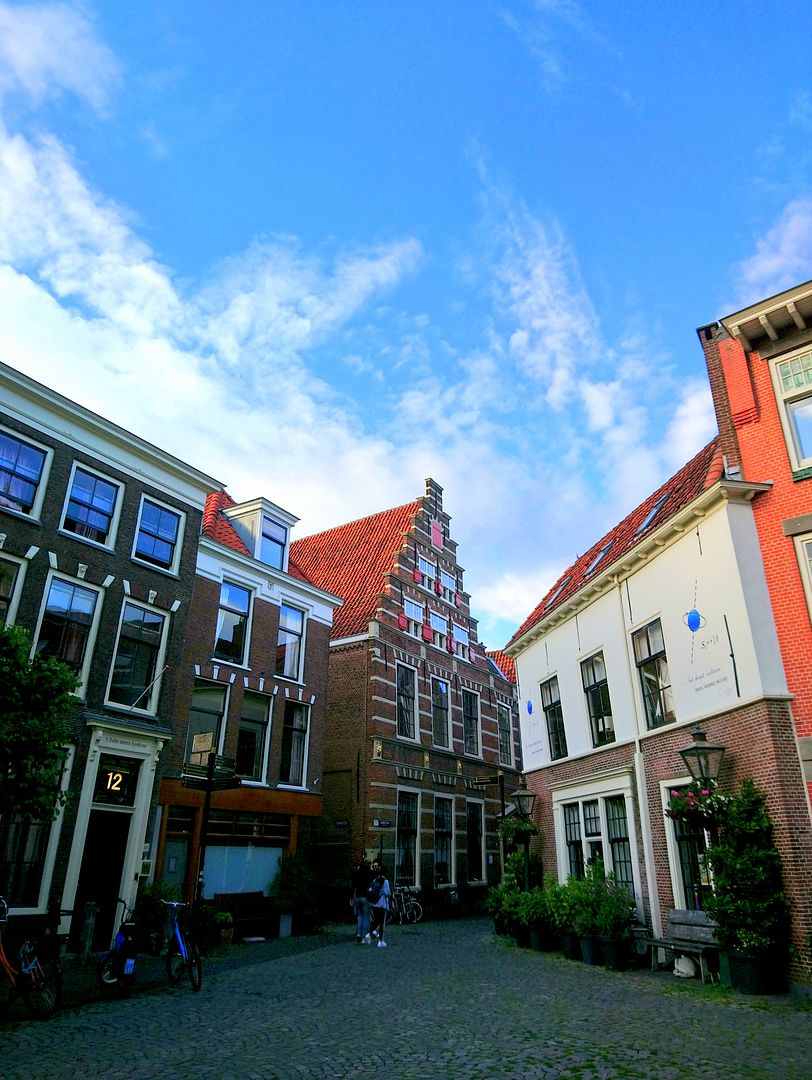 The cobblestones may have been replaced, but these were still the streets that a young Rembrandt walked on. A few steps from his birthplace was the magnificent Pieterskerk, the Gothic church, now deconsecrated, where Rembrandt's parents were married and buried. A few steps ahead was the former Latin School, Rembrandt's alma mater. It was an indication of his family's middle class status. This was where he received classical education and his first lessons in drawing. Thus, a Dutch master was born.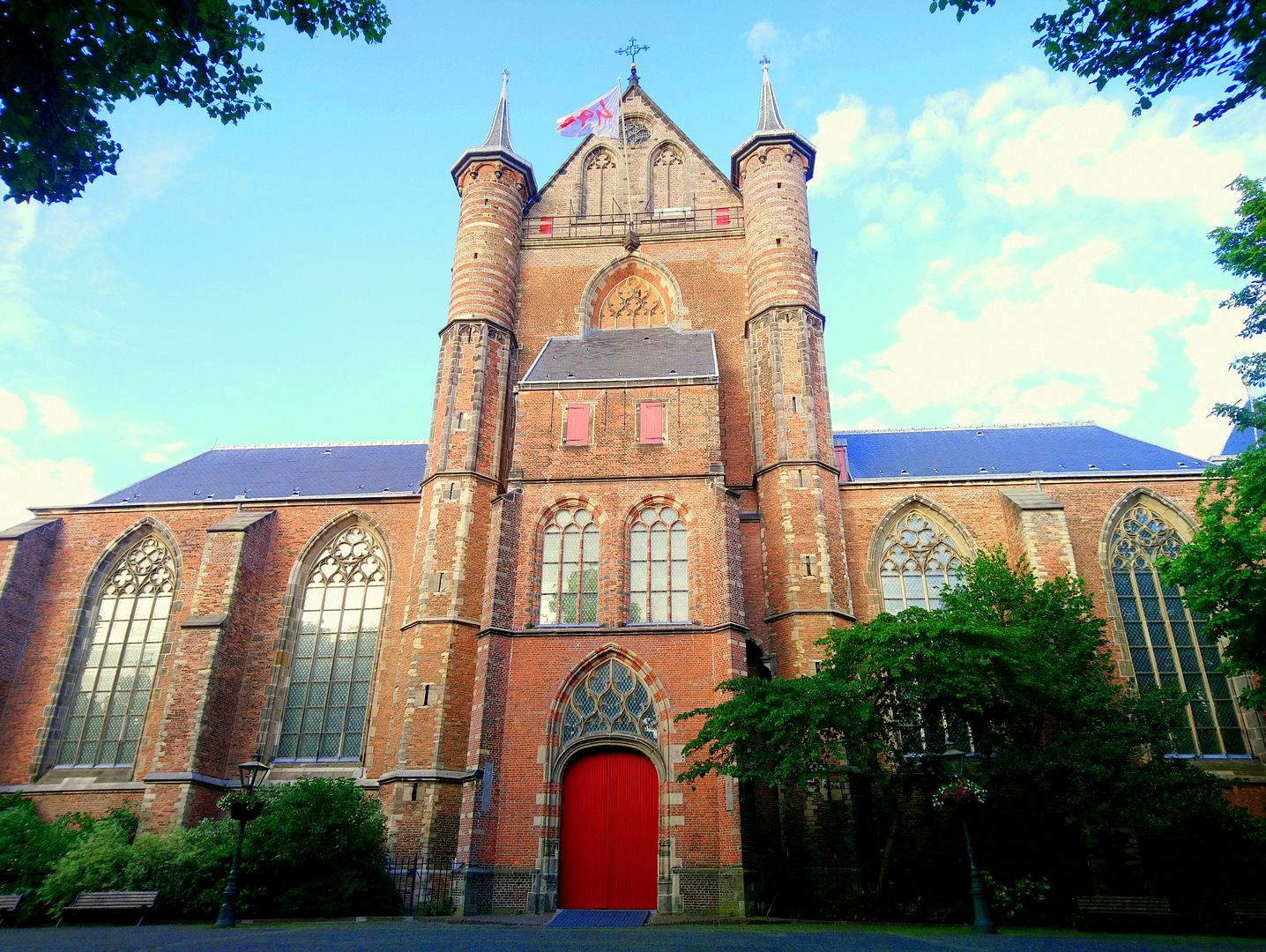 That a museum visit culminated in this living museum was an experience richer than I could have planned. While it was Amsterdam that made Rembrandt's star rise and fall until his death in poverty, it was Leiden that made the man. The Rijksmuseum exhibit showed the artist's work, Leiden told of his life.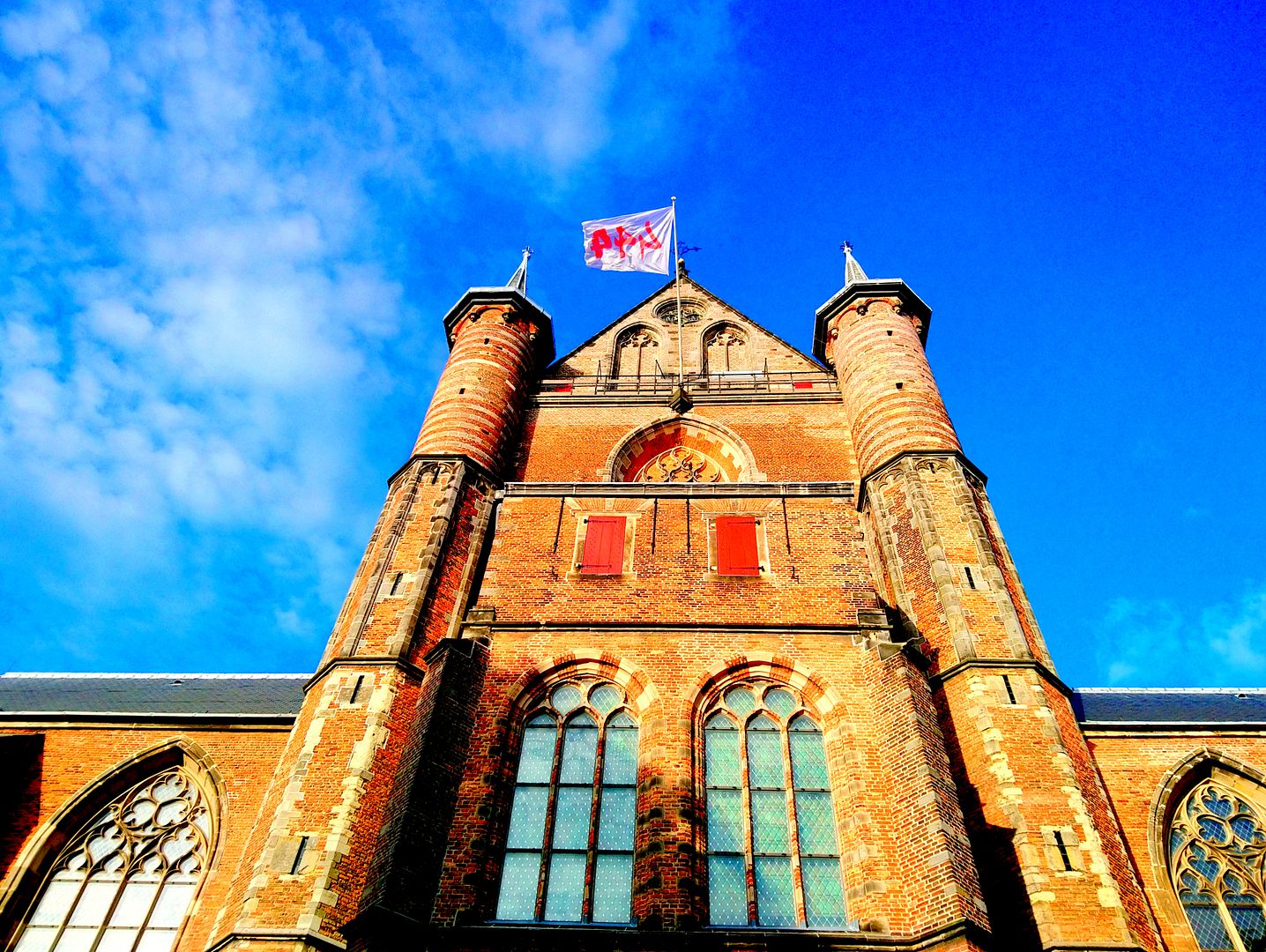 Dank je wel to my sister and brother-in-law for taking me to Rijksmuseum and to family friend Olive for taking me on a historical stroll through Leiden!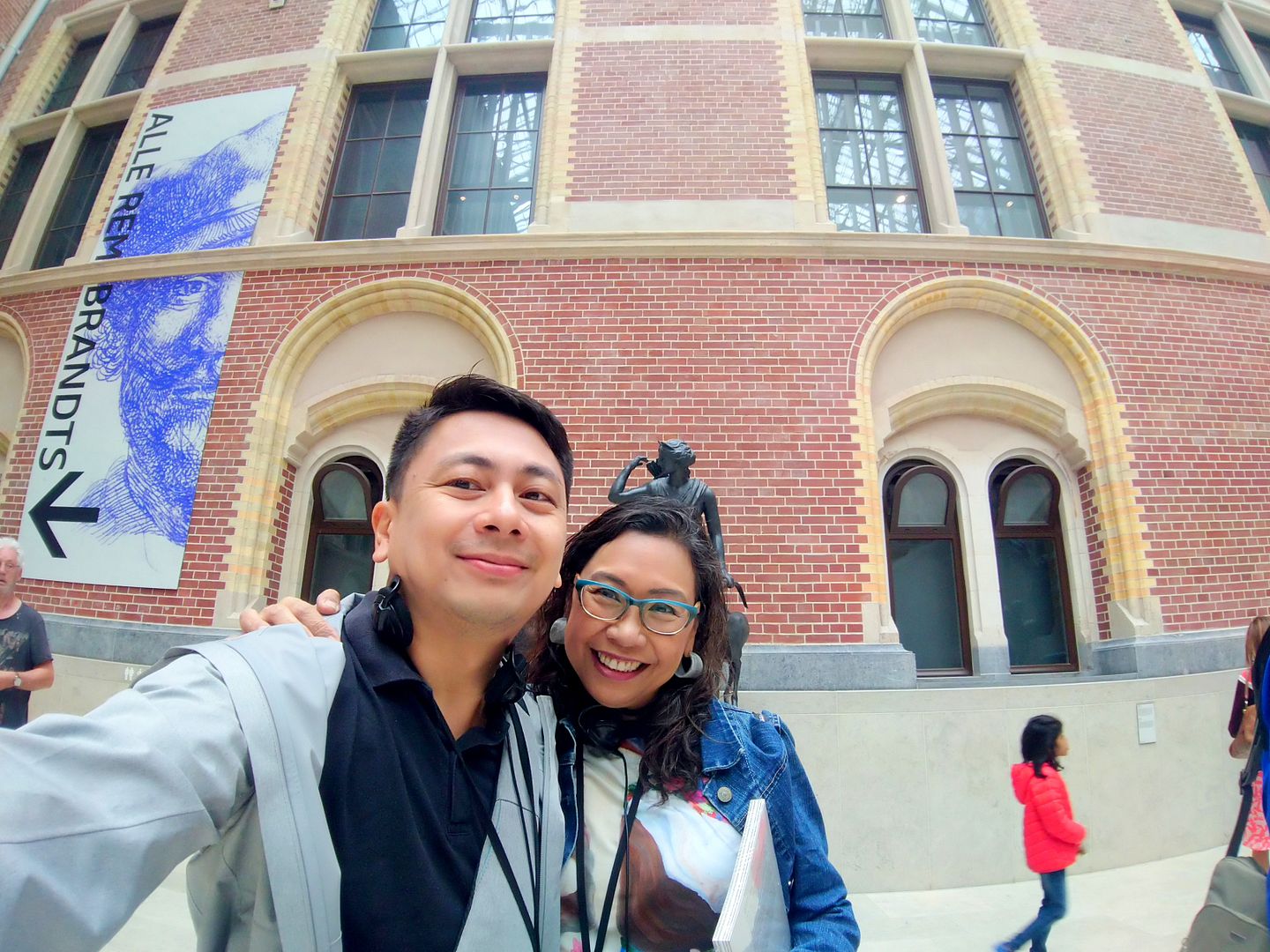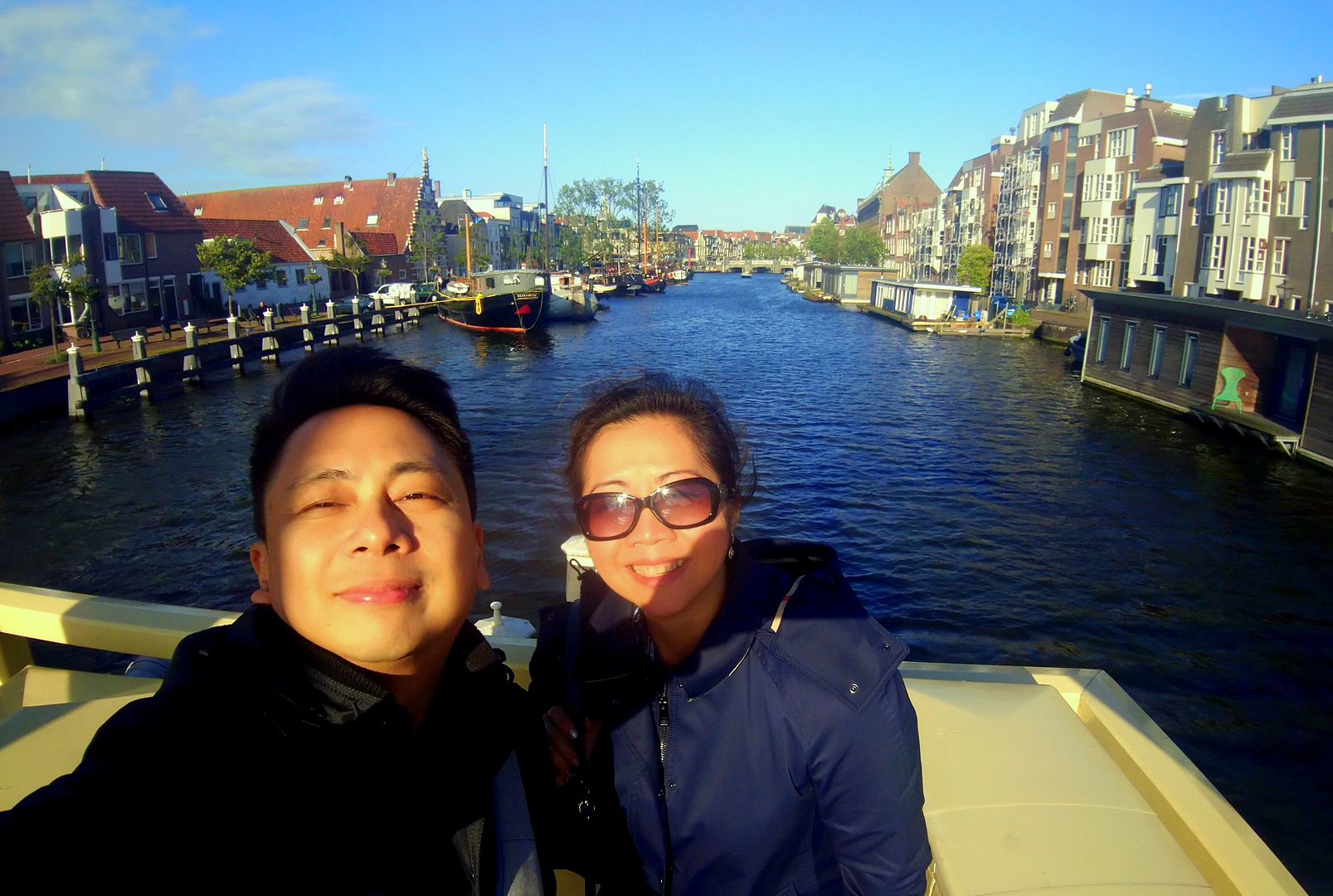 Thank you for reading! Your support is much appreciated. Donate now: