Delft, South Holland, the Netherlands
June 10, 2019
Magnificent, towering, ancient. Such description could not apply to Protestant churches in my country. Grandiose church architecture was exclusively within the purview of Catholicism. As a Baptist, we traced our religious heritage to the American occupation a mere century ago. Our places of worship were modern and minimalist as Catholic cathedrals were massive and ornate. I was today years old when I saw the Gothic grandness of two Protestant churches dominating the skyline of Delft in South Holland.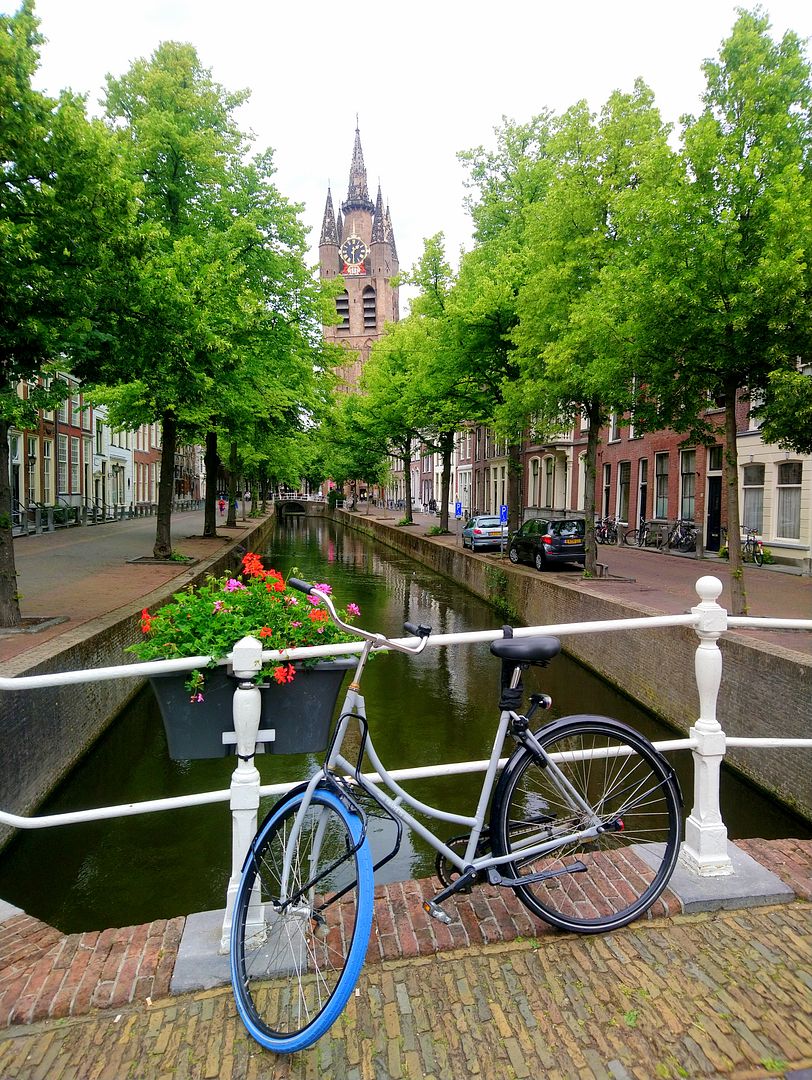 History made sense of the present. Both were originally built as medieval Catholic churches a couple of centuries before Calvinism, a religious movement that turned back to biblical teachings and against the doctrines of the Holy See, swept throughout Western Europe in the 16th century. Roman Catholicism fell out of favor and the Reformation saw many of these Catholic churches change hands.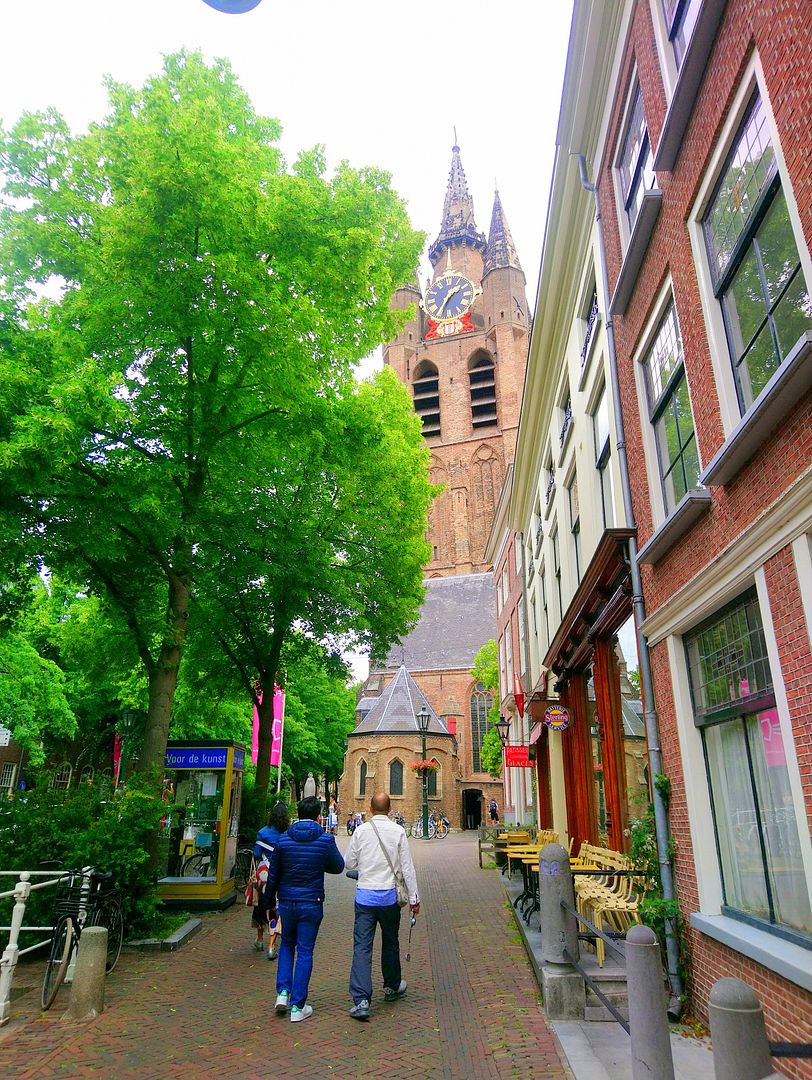 Our DIY tour of Delft began at the Oude Kerk (Old Church), remarkable not only for being the oldest in town but for its mid-14th century leaning tower built on a filled-in canal. This structural issue had dogged many Dutch houses for ages and, uniquely, this church spire. Heavy masonry on reclaimed ground was to blame. The two-meter tilt threatened to topple the tower over at one point, but it had since been stabilized. This architectural quirk came to be known as Scheve Jan (Leaning John), the symbol of Delft.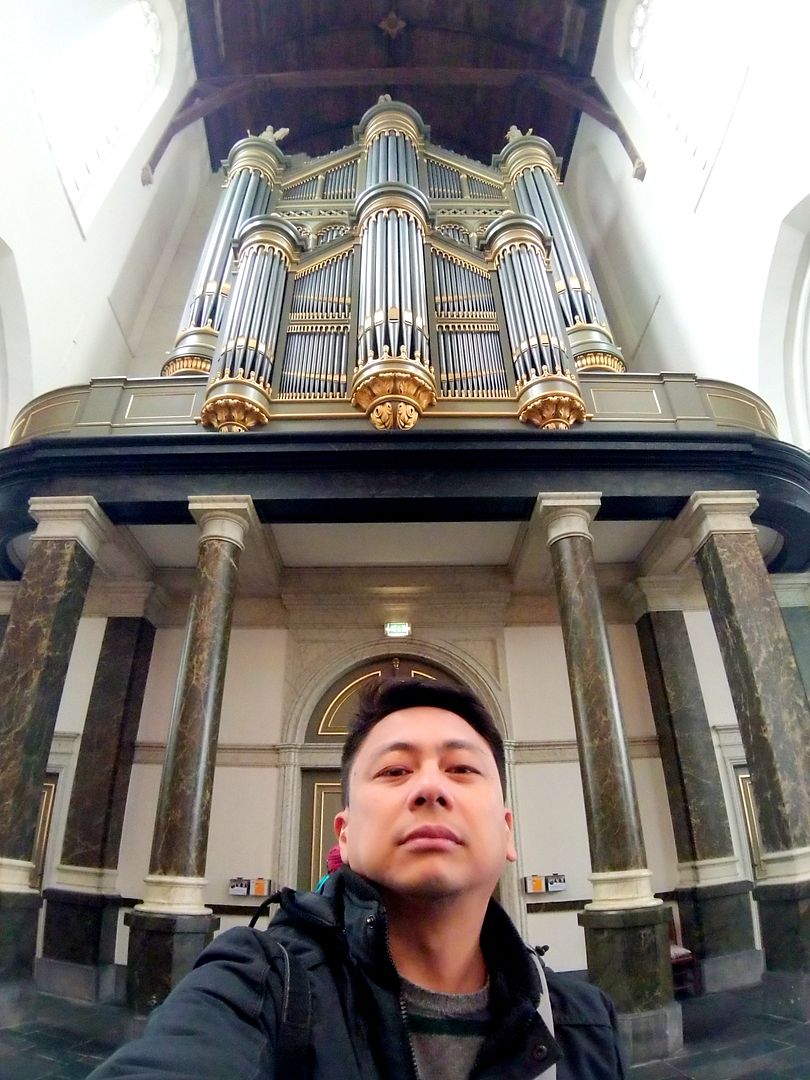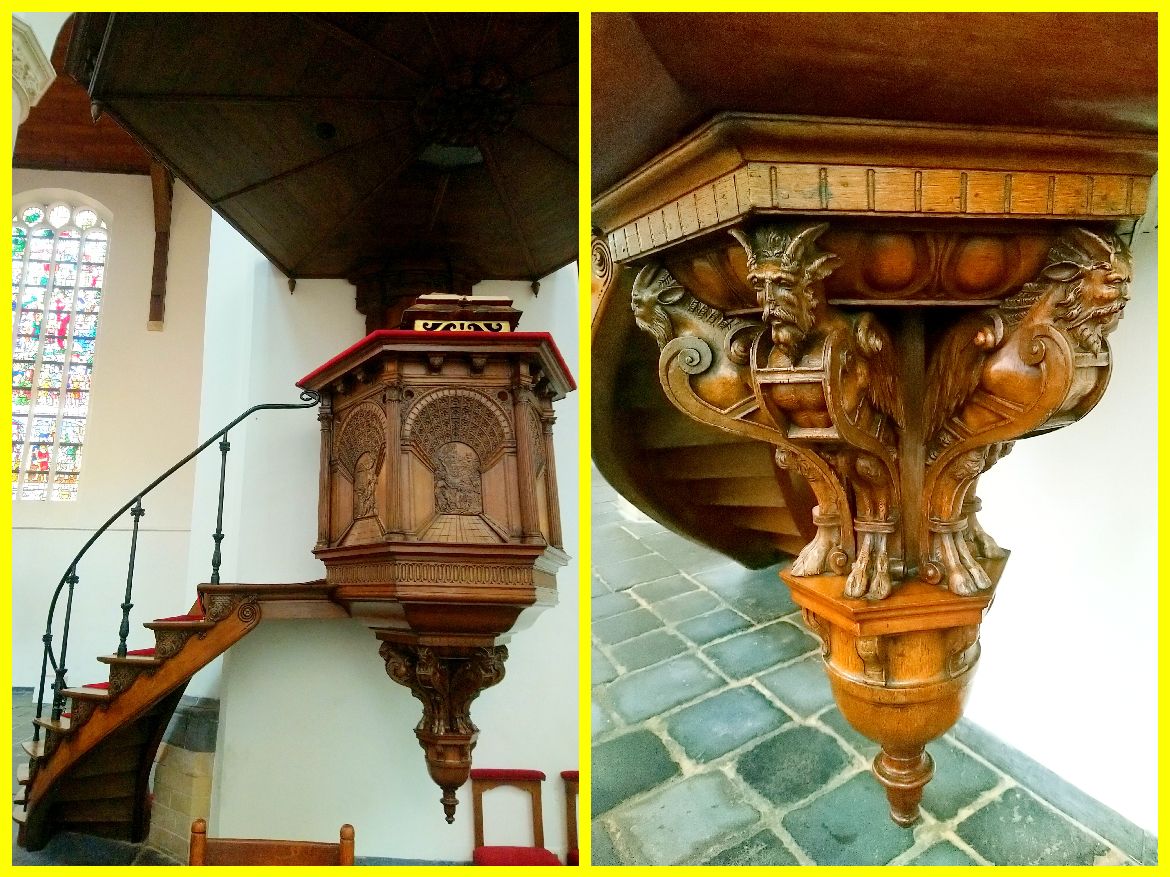 The ornate interiors of the former Catholic parish church had been whitewashed as travel legend Rick Steves explained. During the 16th-century Iconoclastic Fury, elaborate sculptures and paintings were destroyed and looted leaving bare white walls, stone pillars, and a wooden vault that typified Protestant churches.
Iconography gave way to congregational hymns and liturgical music; hence, three pipe organs were installed, the main one prominently hung above the entrance. Only the carved wooden pulpits dating back to 1548 survived to this day while 20th-century stained-glass windows replaced ones damaged through time and disasters.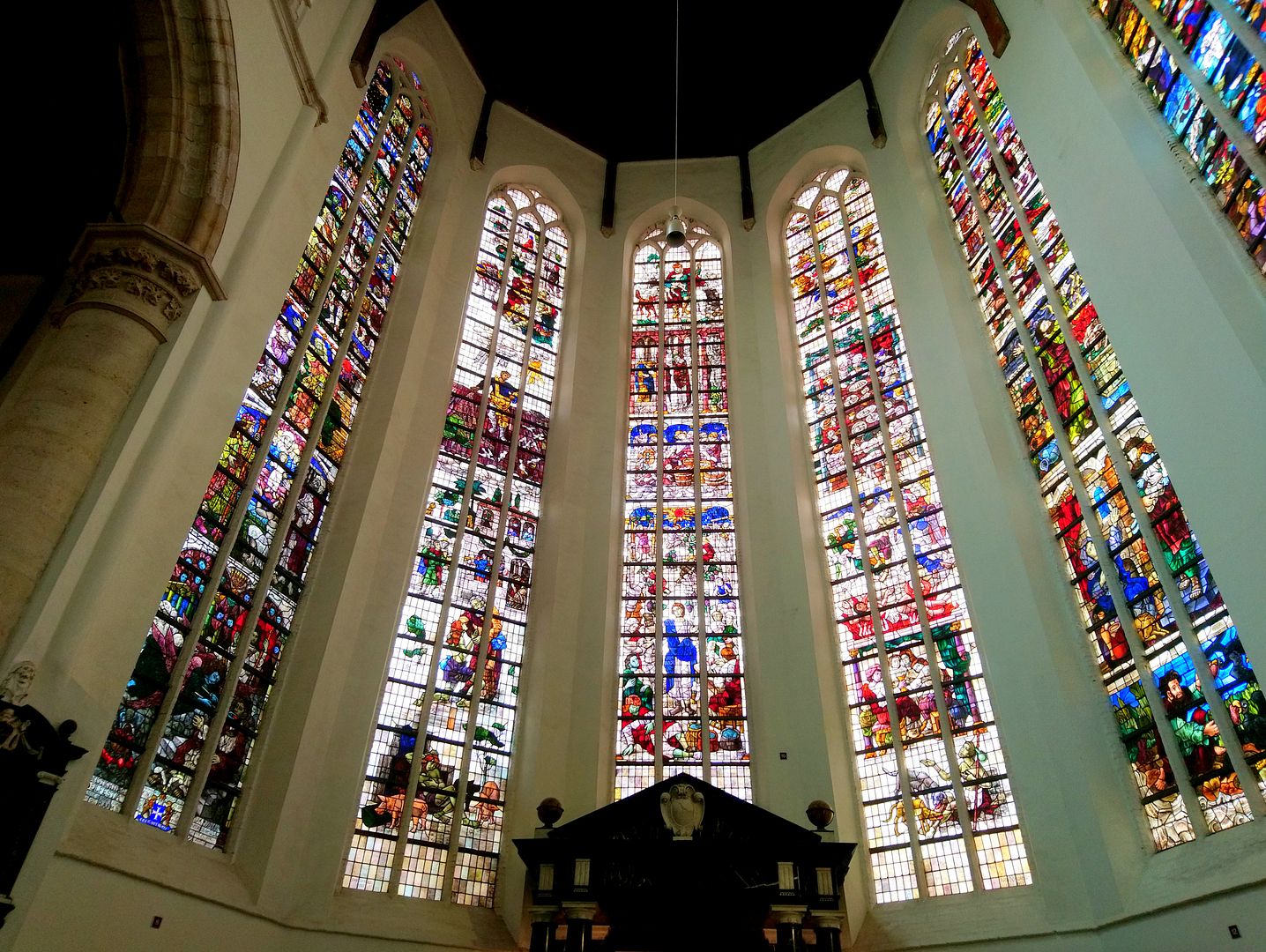 These two grand churches in Delft housed mausoleums, crypts, and epitaphs of prominent figures in Dutch history and society. In place of religious icons, memorial tombs occupied a significant floor area within the church.
One of the historical figures interred in Oude Kerk was Dutch naval hero Admiral Pieterszoon Hein, or simply Piet Hein. Miniature replicas of navigational tools and strewn silver coins commemorated his historic capture of a treasure-laden Spanish fleet in Cuba. Admiral Hein was hailed a hero upon his return to the Netherlands in 1629. He shrugged off the fanfare saying, "Look at them dancing because I brought a fortune home without much effort. I have fought harder and achieved bigger things before this and they hardly said anything." The quote was perhaps definitive of his character. His elegant statue and mausoleum were cut from white and black marble, respectively.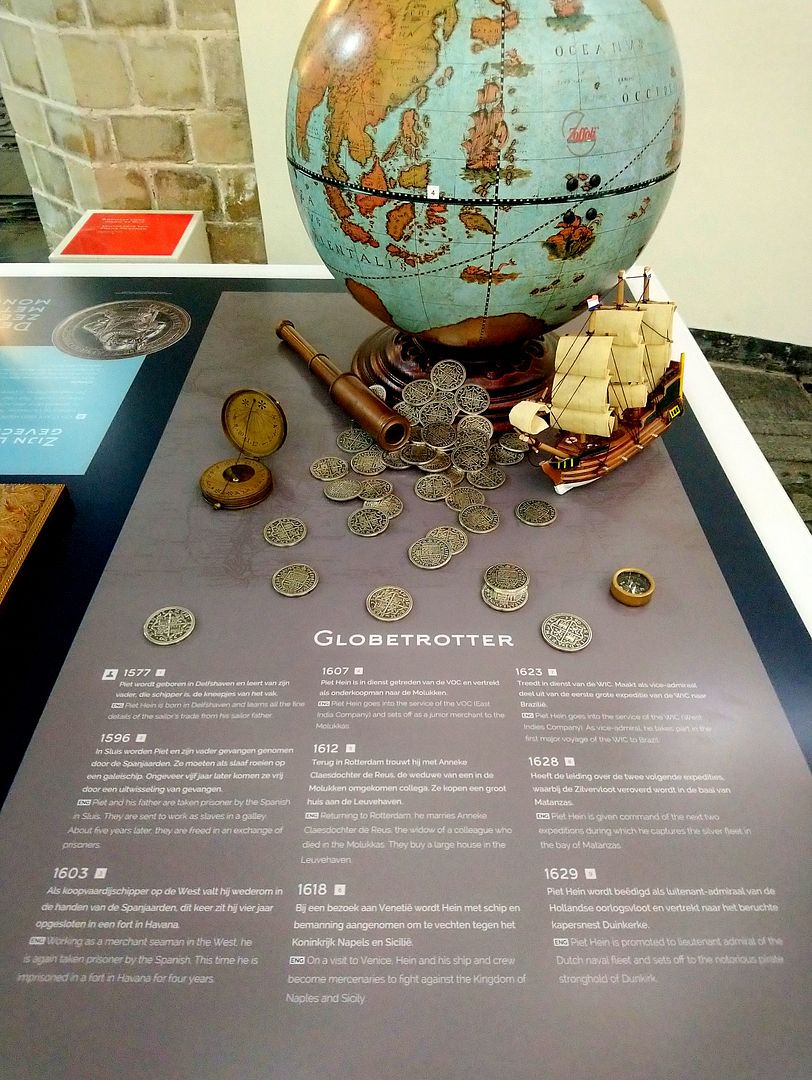 A family's coat of arms was a distinguishing feature displayed in particular mausoleums. Somehow, the Hein family had none. Fun fact: Piet Hein designed his own coat of arms based on a play on words: a canary on a fence. In Dutch, canary was called piet and fence was heining, taken together comprised the admiral's name. The DIY coat of arms perched atop his mausoleum.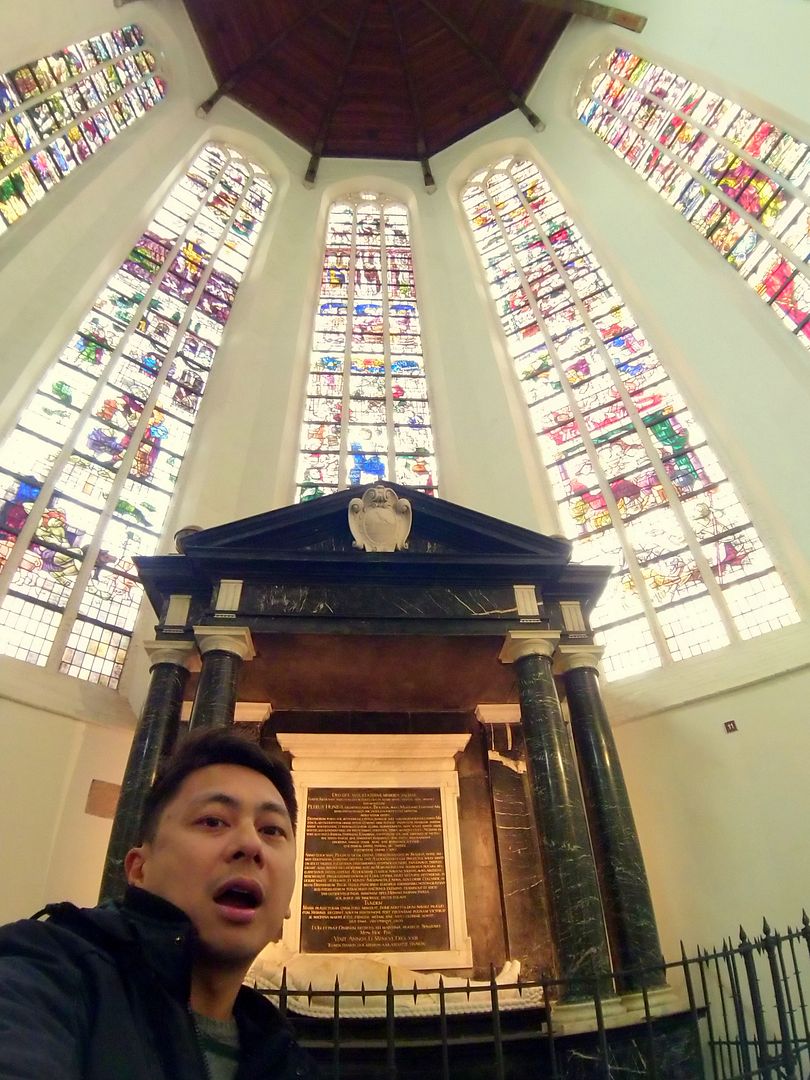 The marker at the mausoleum of Elisabeth Morgan lacked information other than that she was a daughter of a Flemish-Dutch writer to whom the words to the Dutch national anthem were attributed. Morbidly fun fact: The statue of Elisabeth, supine with hands held up in prayer, was exactly how she looked. Impressions of her hands, feet and face were taken to mold her likeness in stone that had survived through the ages.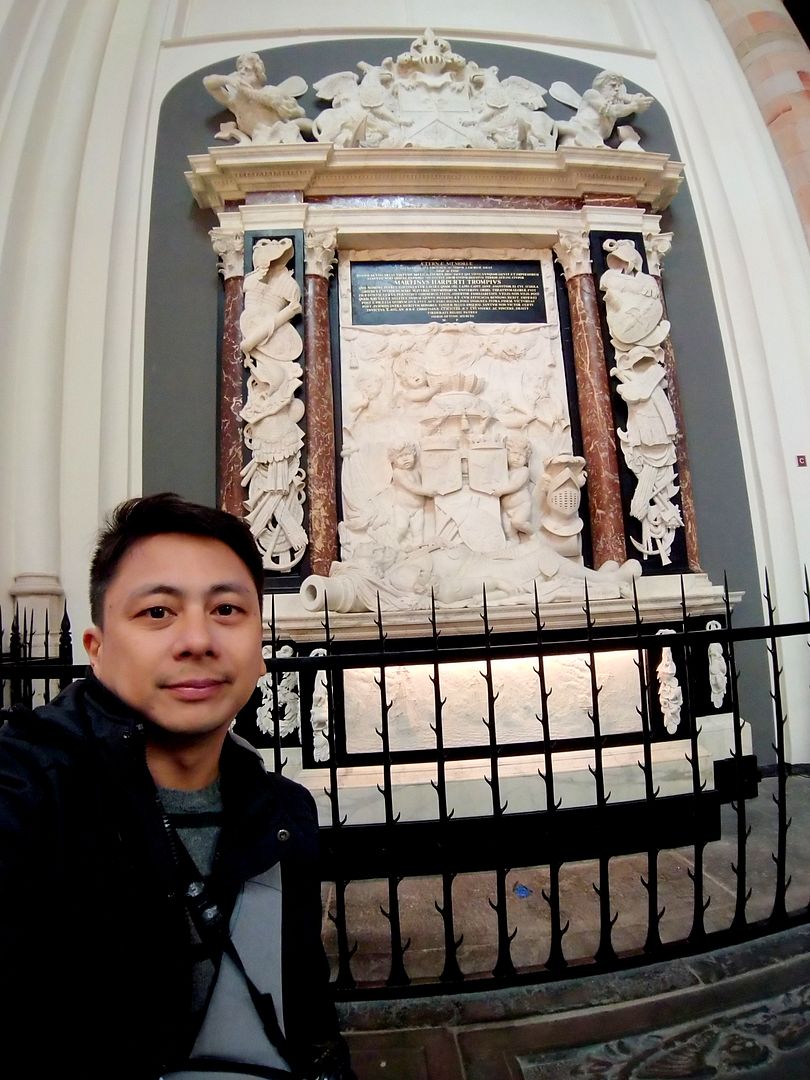 A more elaborate mausoleum commemorated another admiral, Maarten Tromp, decorated for defeating yet another Spanish fleet and effectively ending Spain's naval power. I had already exited Oude Kerk when my sister texted to check if I saw 17th-century artist Johannes Vermeer's grave marker. I panicked. I darted back in but found only the information panels. Fun fact: The Vermeer family crypt eluded me and I kept mum about it.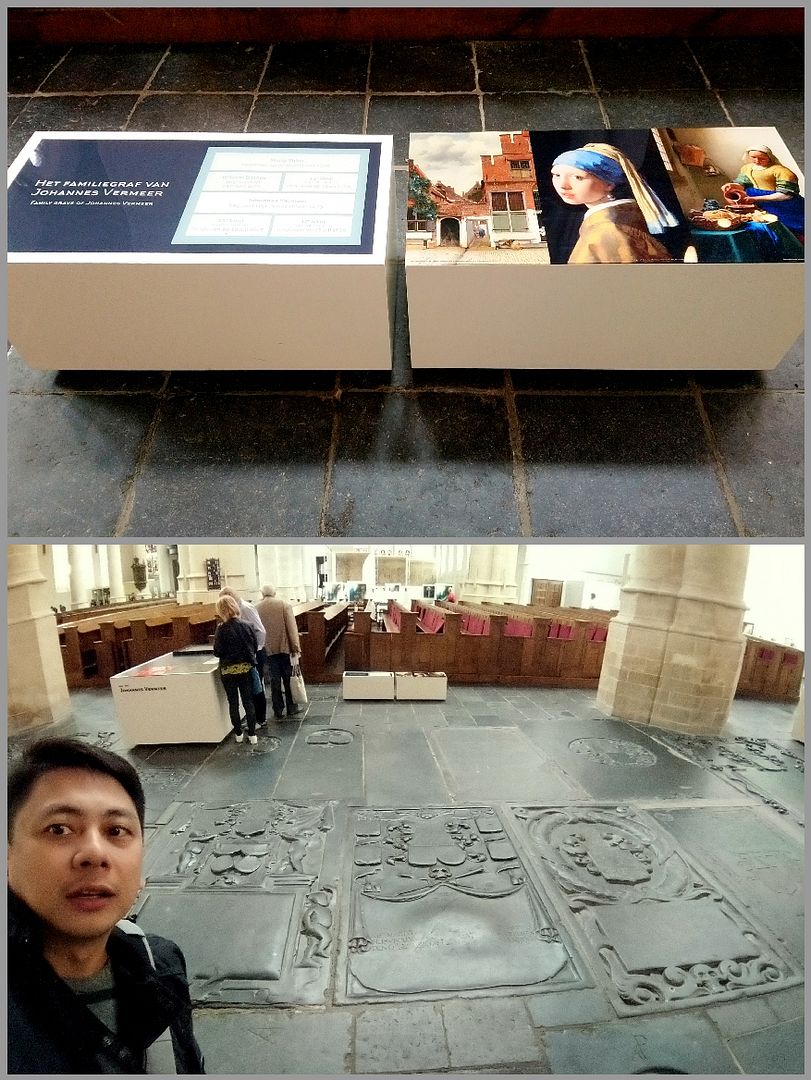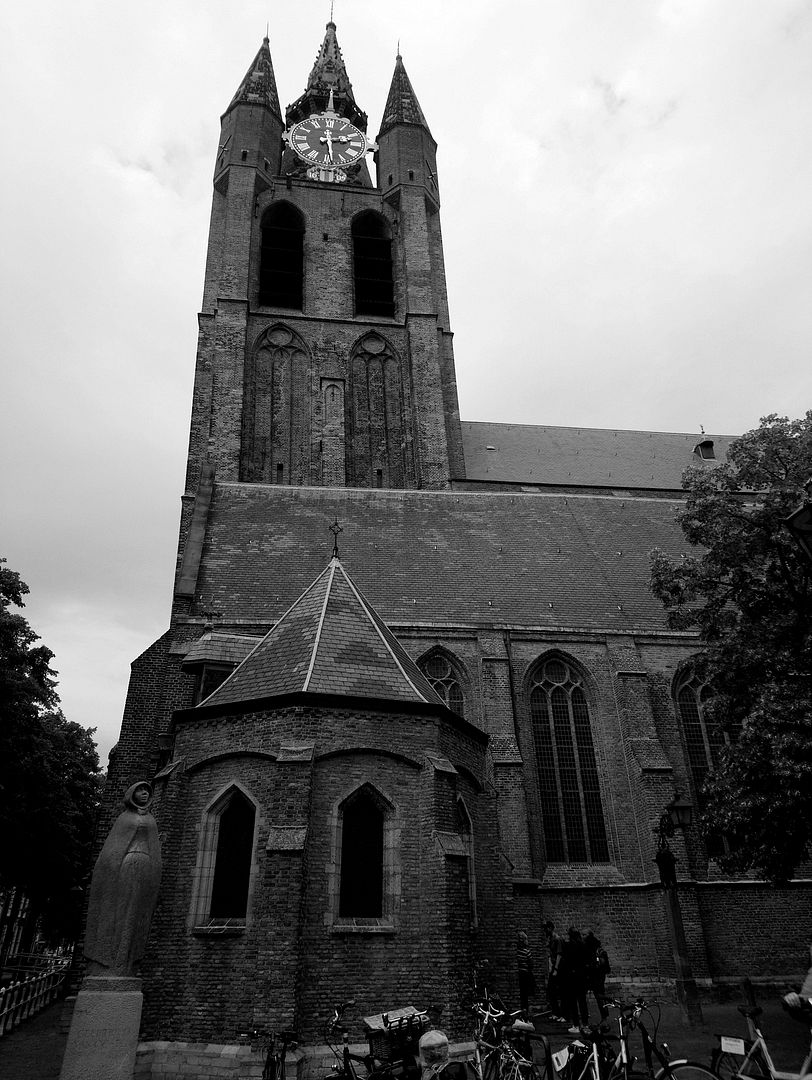 Out with the old, in with the new. We hopped over to Nieuwe Kerk (New Church) built a century or two after Oude Kerk. Its majestic tower, erected as recently as 1875, dramatically shot up from the Markt, one of Europe's largest market squares. What a sight to behold! The awe-inspiring horizontal-vertical contrast effectively positioned the church as an architectural landmark in Delft. Visitors were allowed to scale the 376 steps up the tower. Alas, we arrived too late for the day's final climb.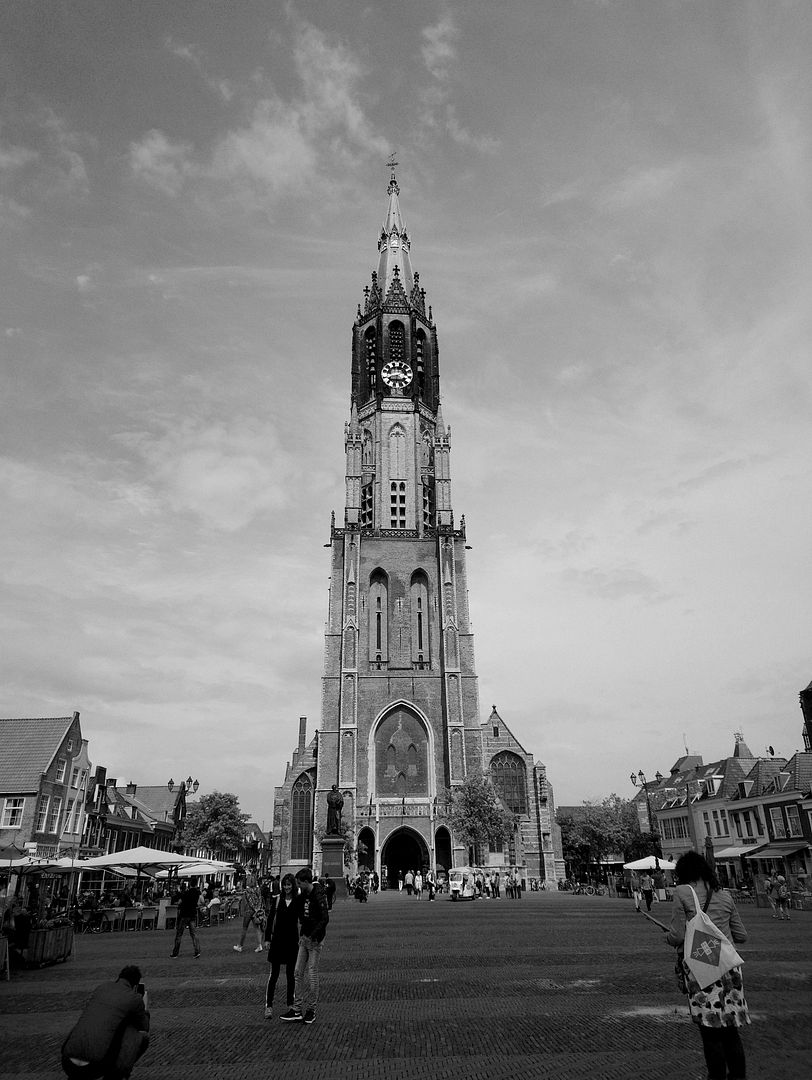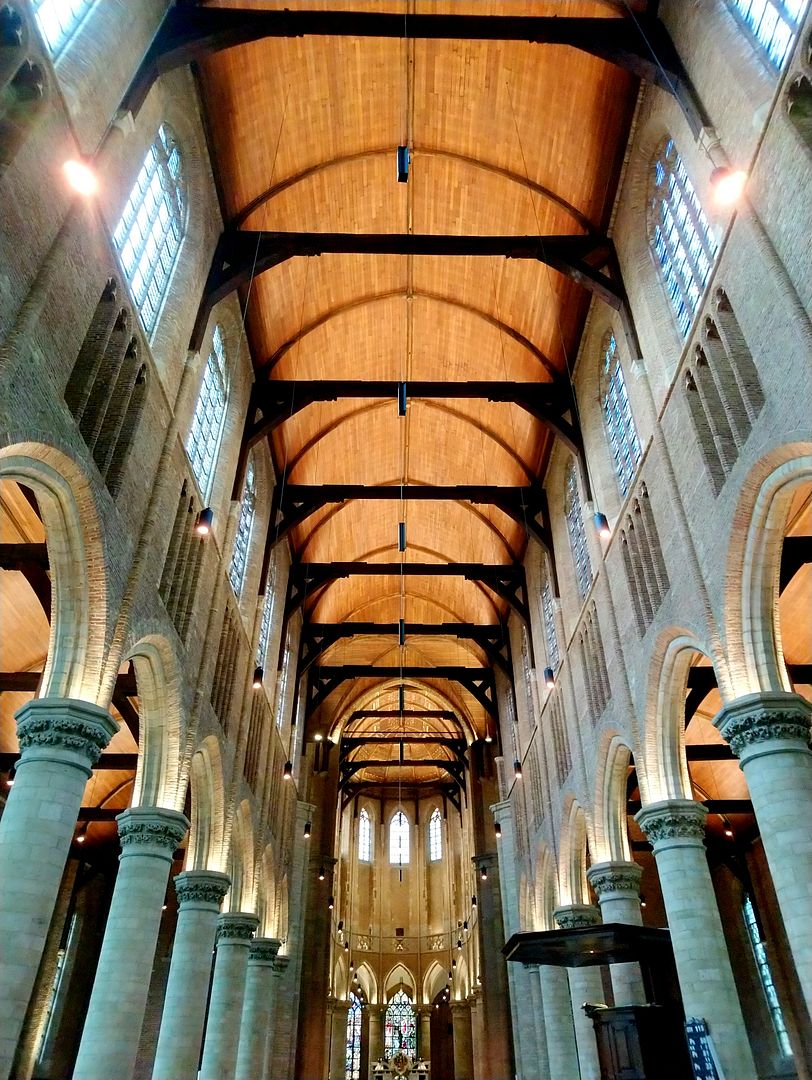 As in Oude Kerk, an imposing pipe organ from 1837 still in use today dominated the top of the entrance. Organ maker Jonathan Bätz claimed then that the instrument would still be in working order two centuries after his death. His words proved prophetic. Barring force majeure or accidents, it would, most likely, outlive his prediction.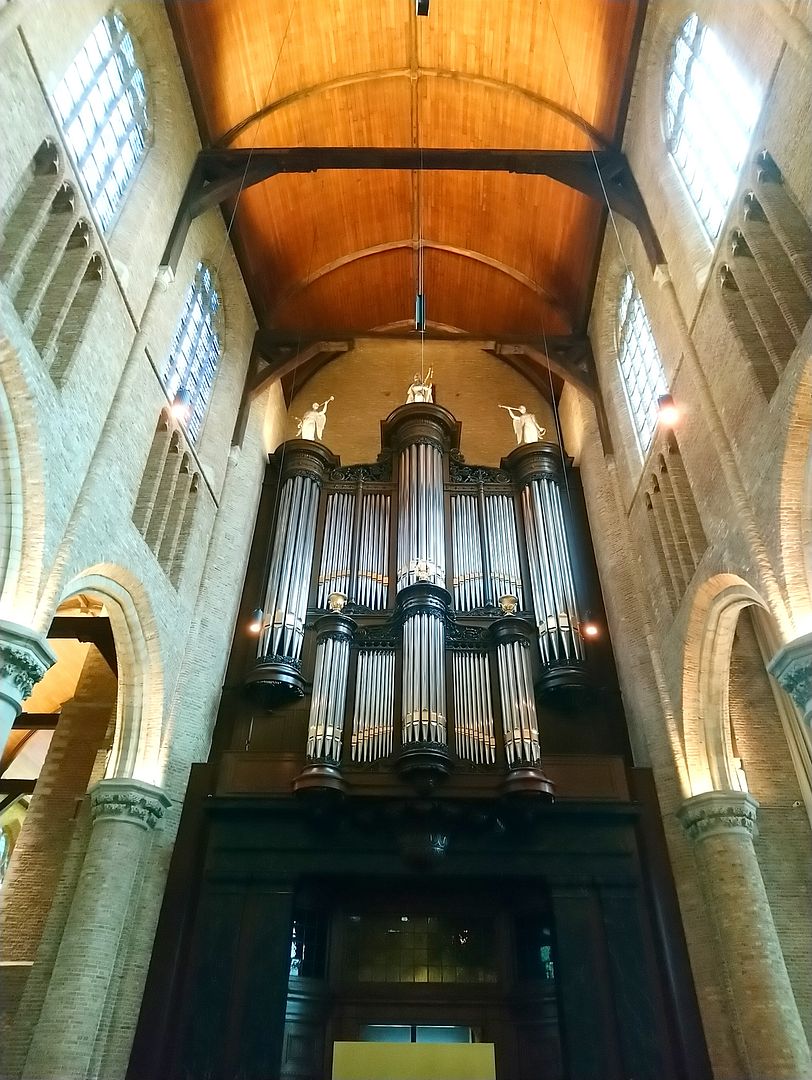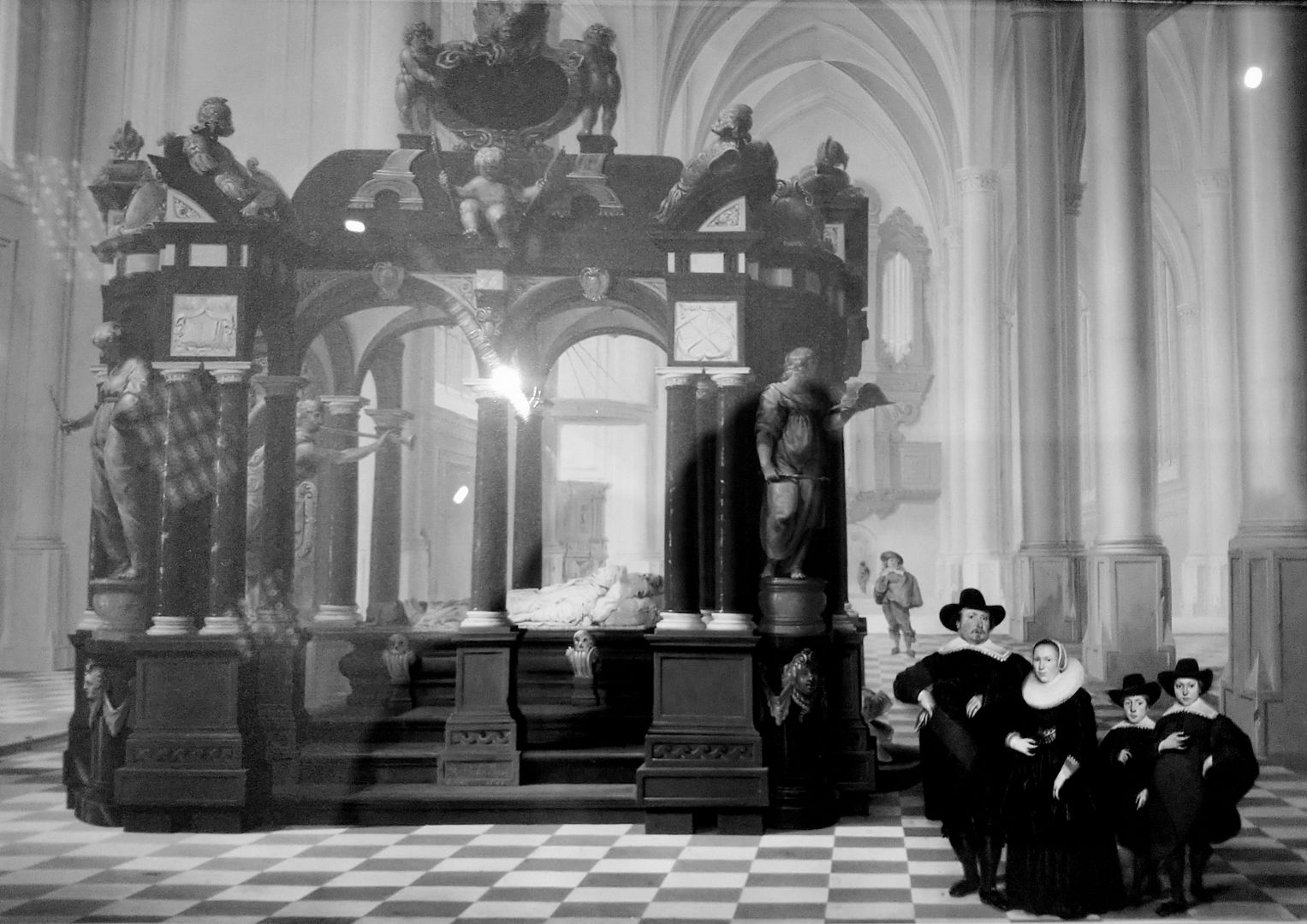 Fun fact: There was no selfie-shaming in Nieuwe Kerk where my kind of portrait photography was explicitly – and refreshingly – encouraged. Beside a photo of a 1645 painting titled A Family Beside the Tomb of Prince William I in Nieuwe Kerk, a sign enabled tourists like me:
Take a selfie with William of Orange! You're not however the first, take a look at the image. His monument was a public success right from the beginning. Tourists from near and far wrote about it in their personal diaries and travel journals, often with a sense of admiration and praise. Some even had themselves eternalised as a token of solidarity with the 'Father of the Nation'. Today, the mausoleum attracts 250,000 visitors annually.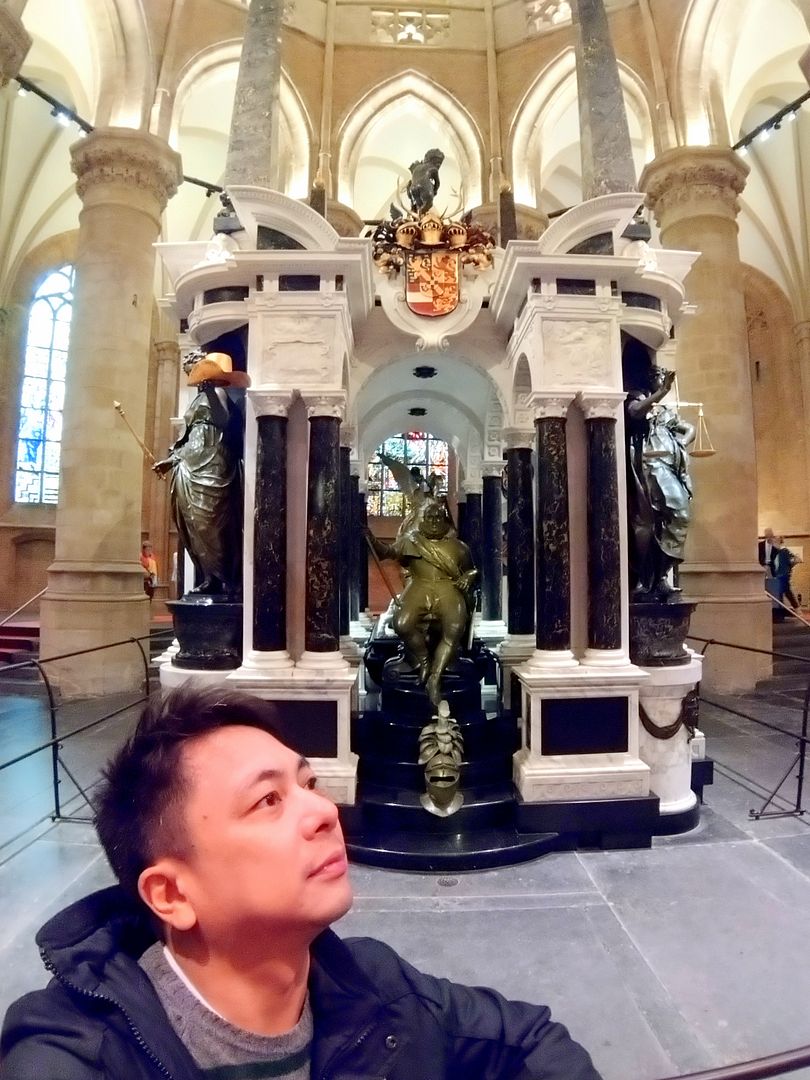 I saw the sign. I took a selfie in solidarity with the Father of the Fatherland, William of Orange (1533 – 1584), whose memorial monument made in 1614 was the centerpiece of Nieuwe Kerk. He of noble birth inherited his royal title for an ancient country I never knew existed (the Principality of Orange in present-day Provence, France) and, later, for Holland. Despite being Roman Catholic, he fought for the freedom – religious and political – of the Netherlands from increasingly controlling Catholic Spain and paid for it with his life here at Delft.
The canopied marble mausoleum contained a black sarcophagus on which the figure of the prince lay in repose with the likeness of a dog at his feet. The loyal pet was said to have refused to eat after his death. At the four corners ­stood four bronze figures – Liberty, Justice, Courage, and Religion – the pillars of values that defined his life as did his motto, Je mainteindrai (I will maintain). That recalcitrant resistance changed the course of Dutch history. Descendants of the House of Orange had also been interred in the church.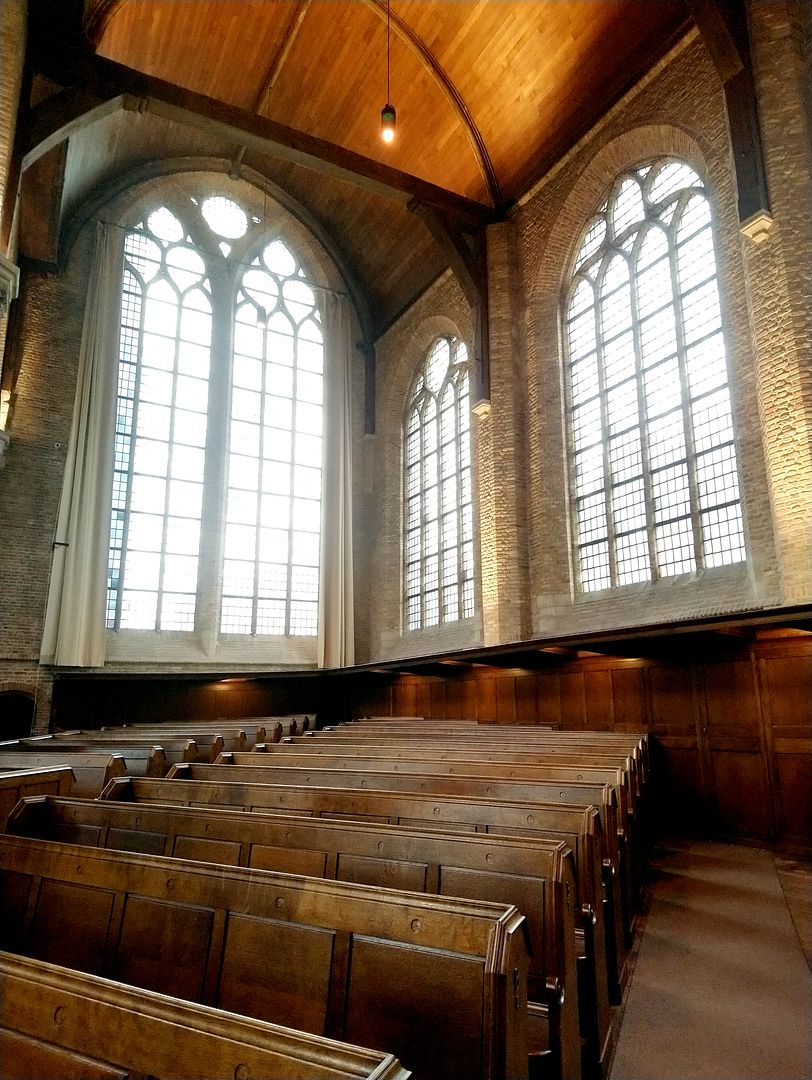 This church tour in Delft was unlike any other I had taken. The experience was more historical than religious. History came alive as both Oude Kerk and Nieuwe Kerk, remarkably the first Gothic Protestant churches I had seen, were legacies of the Reformation. Attending Sunday services there would have completed the experience. Despite doubling as museums and mausoleums, the churches reassuringly still held regular worship services. Otherwise, William of Orange would have been turning in his grave.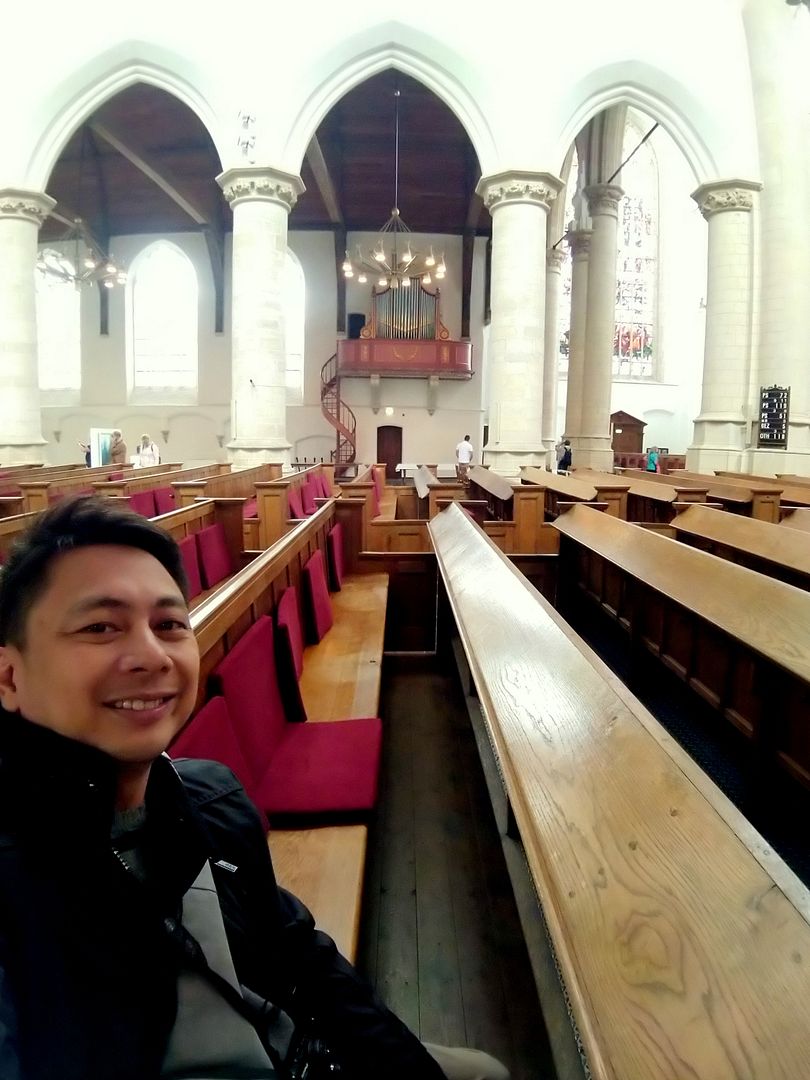 Thank you for reading! Your support is much appreciated. Donate now: