San Juan / Rosario / Pedro Garcia, Batangas, the Philippines
January 23, 2012
"Every road that leads me leads me back to you." A song of grief got me with that line. There were trips I took with my mother, one of which was through Batangas in 2012. While travelers left their heart where their feet had taken them, I left mine with people in this road of life. I posted this Facebook throwback for my sister and late mother:
This photo was taken in 2012 during one of our road trips through Southern Tagalog. We stopped by the town of San Juan, Batangas mainly to see the church where Juday and Ryan wed. In Mom's pace, we also explored blocks of grand old houses (some seemingly abandoned), kicked off our shoes at a quiet beach of powdery sand, and took in local culture at heritage restaurants adorned with all things old world: Cafeno (in photo) and Naranja Grill. I've never been back to San Juan (except at Cafeno), but I hope it remains as how Mom saw it 8 years ago.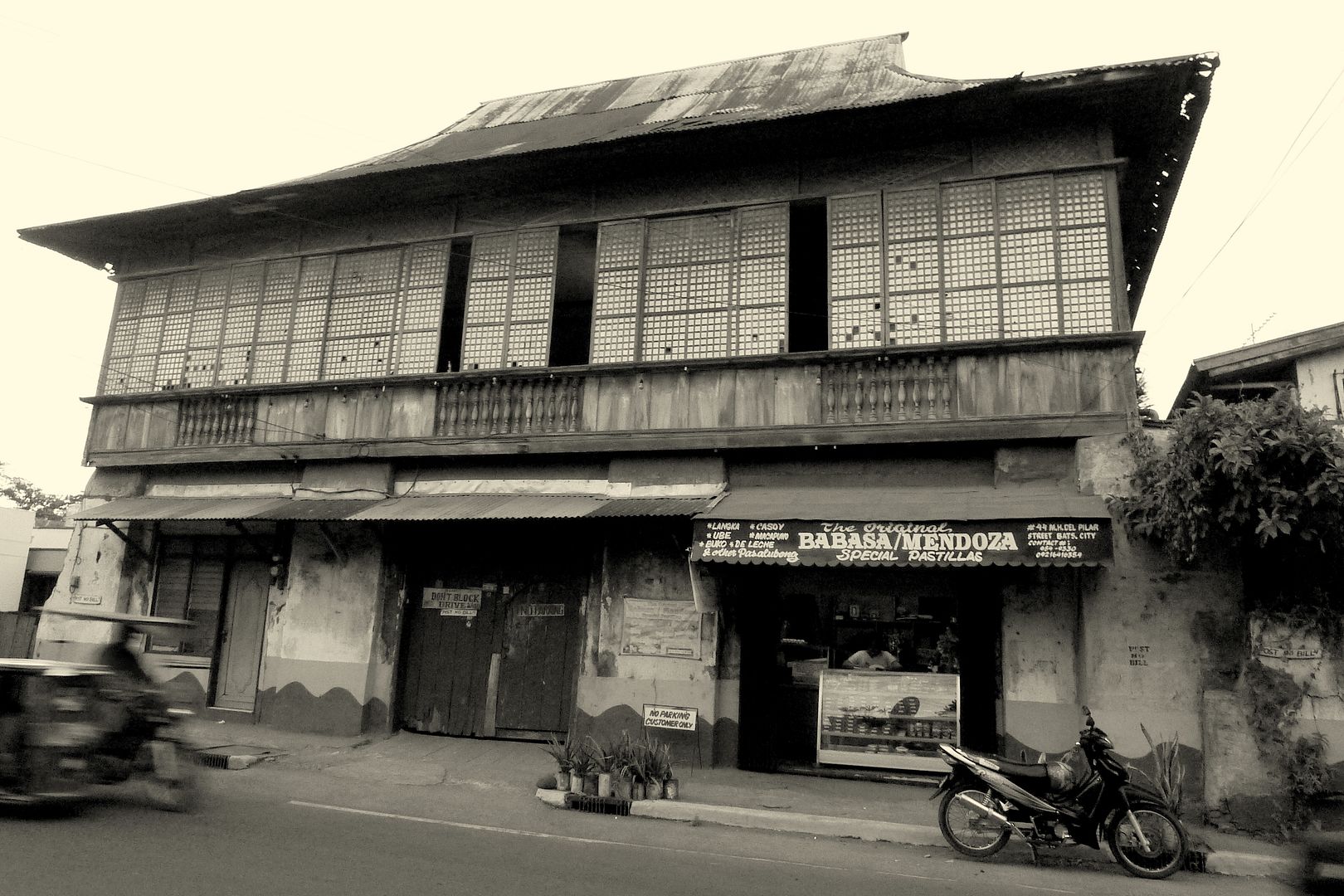 That one photo on Facebook triggered a deluge of memories of that road trip and inspired this listicle about what to do in southern Batangas:
1. Hit the road with sugar rush.
These addictive bite-size milk candies came in handy as our sugar source for a day on the road. It was an excuse for Mom and I to indulge our sweet tooth. We set out from Batangas City and hoarded pastillas from a mom-and-pop shop called Babasa/Mendoza Special Pastillas at the ground floor of a rundown ancestral house. It was a foretaste of what lay in store.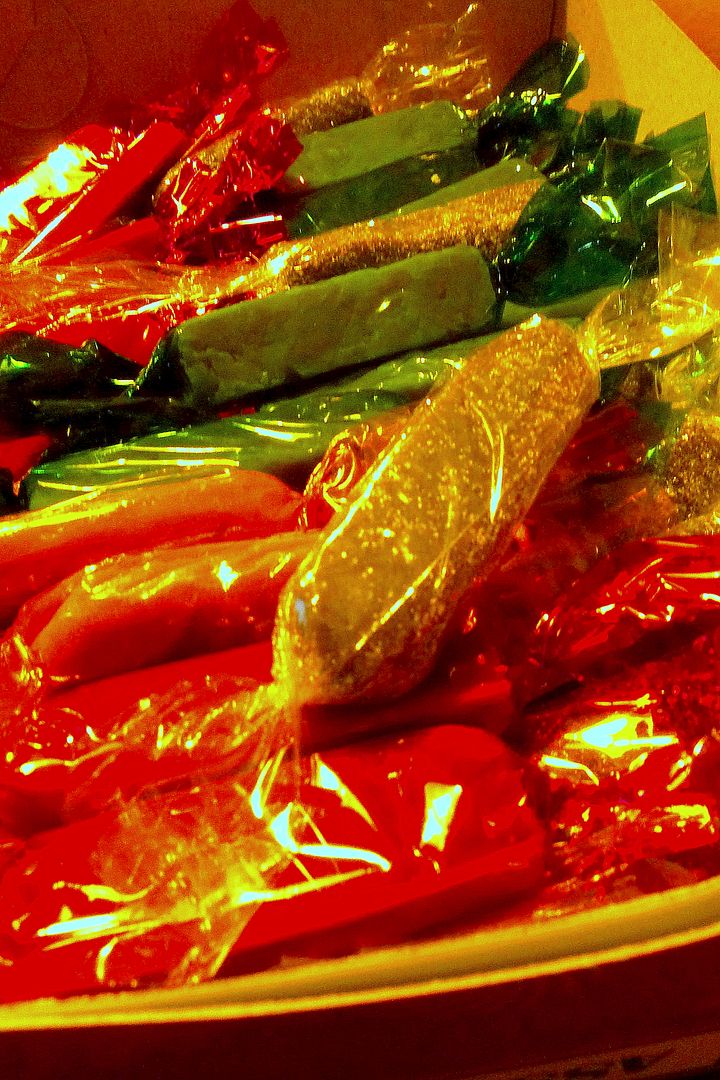 2. Make random stops.
"It's the journey, not the destination," it was said. But perhaps it was to stretch our legs and walk a bit. We stopped at two places Mom and I would never be caught dead at: the Livestock Auction Market in Padre Garcia and the Batangas Racing Circuit in Rosario. Both were closed for the day. Neither cattle nor cowboy in the former, race car nor race horse in the latter were in sight. It was luck that animal lover Mom didn't witness the suffering of any animal here. What we saw was a side of Batangas that we never knew.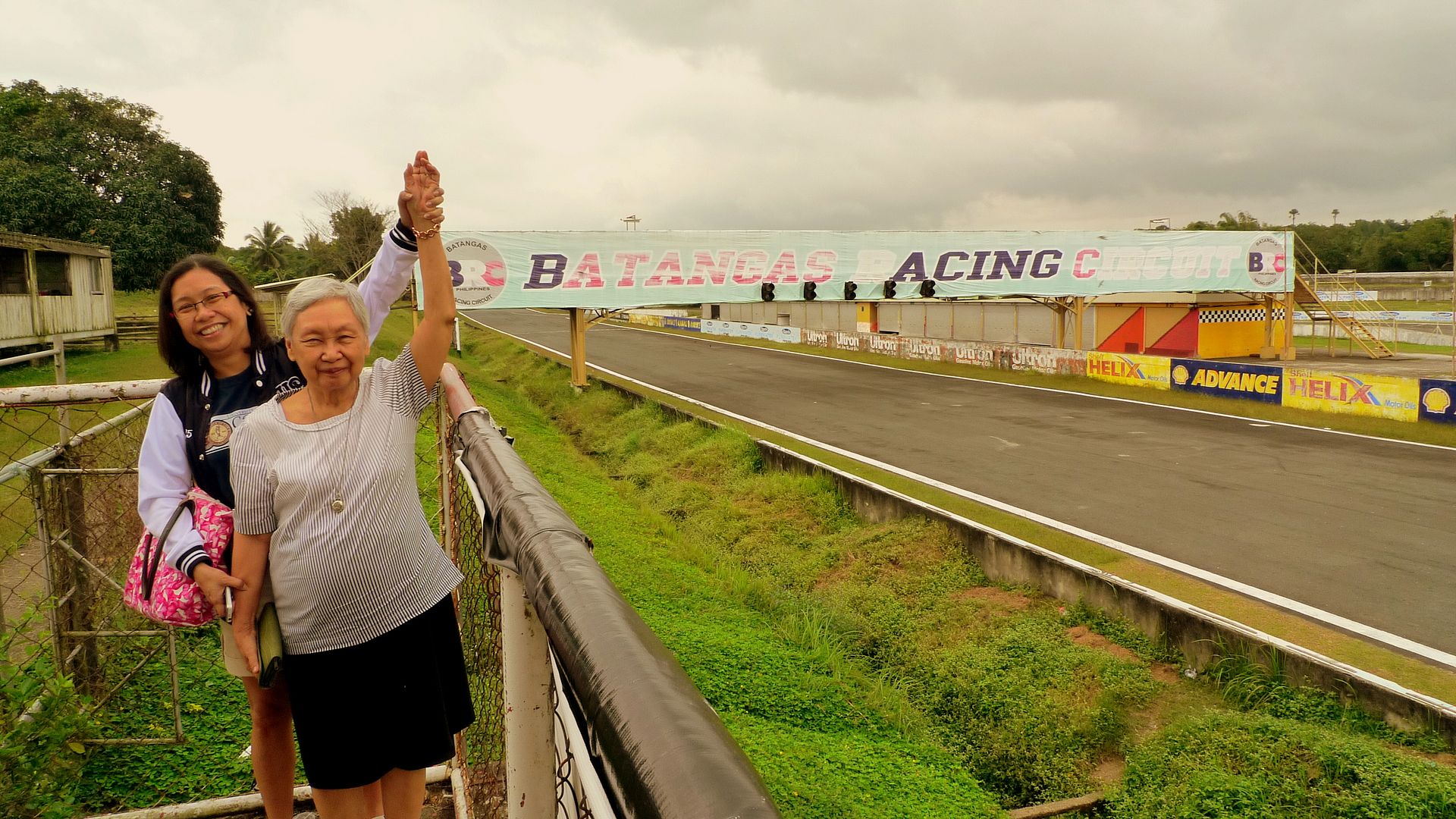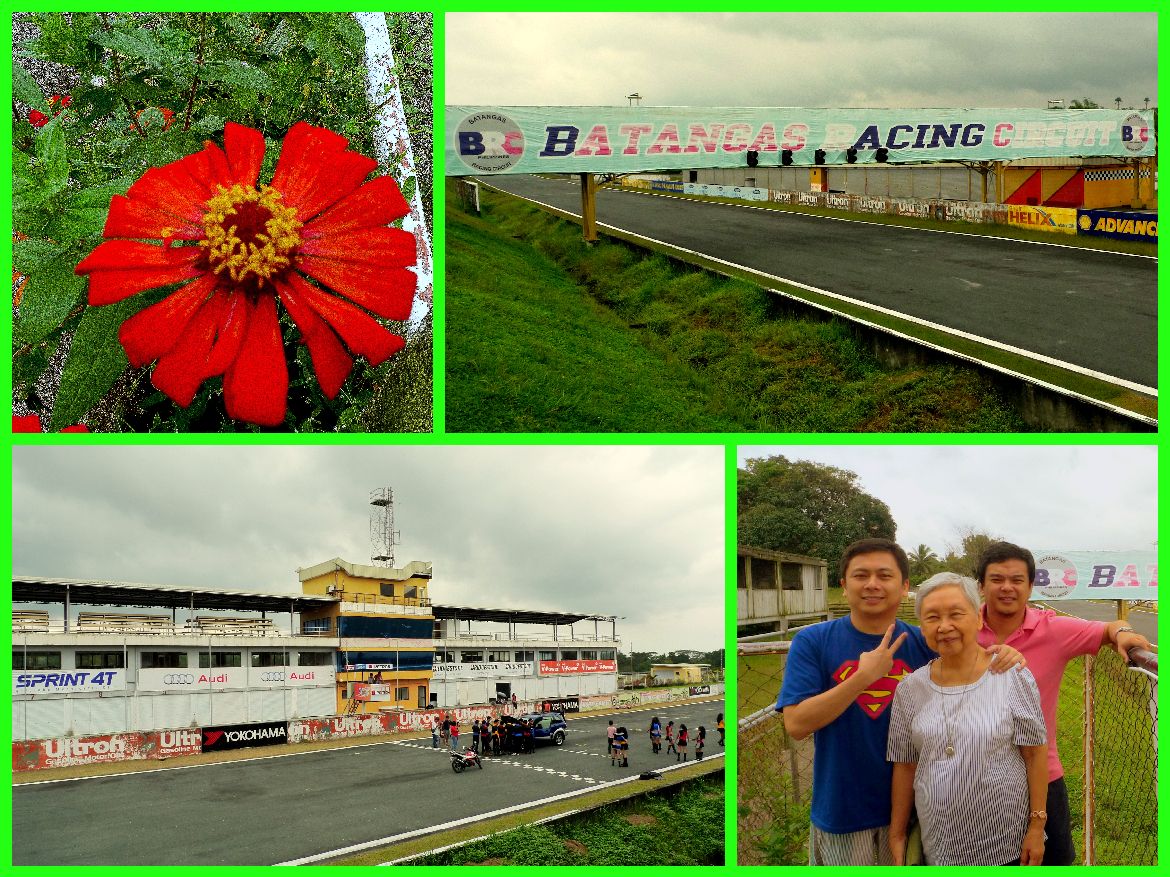 3. Capture scenes of human interest and bucolic life.
'Nuff said.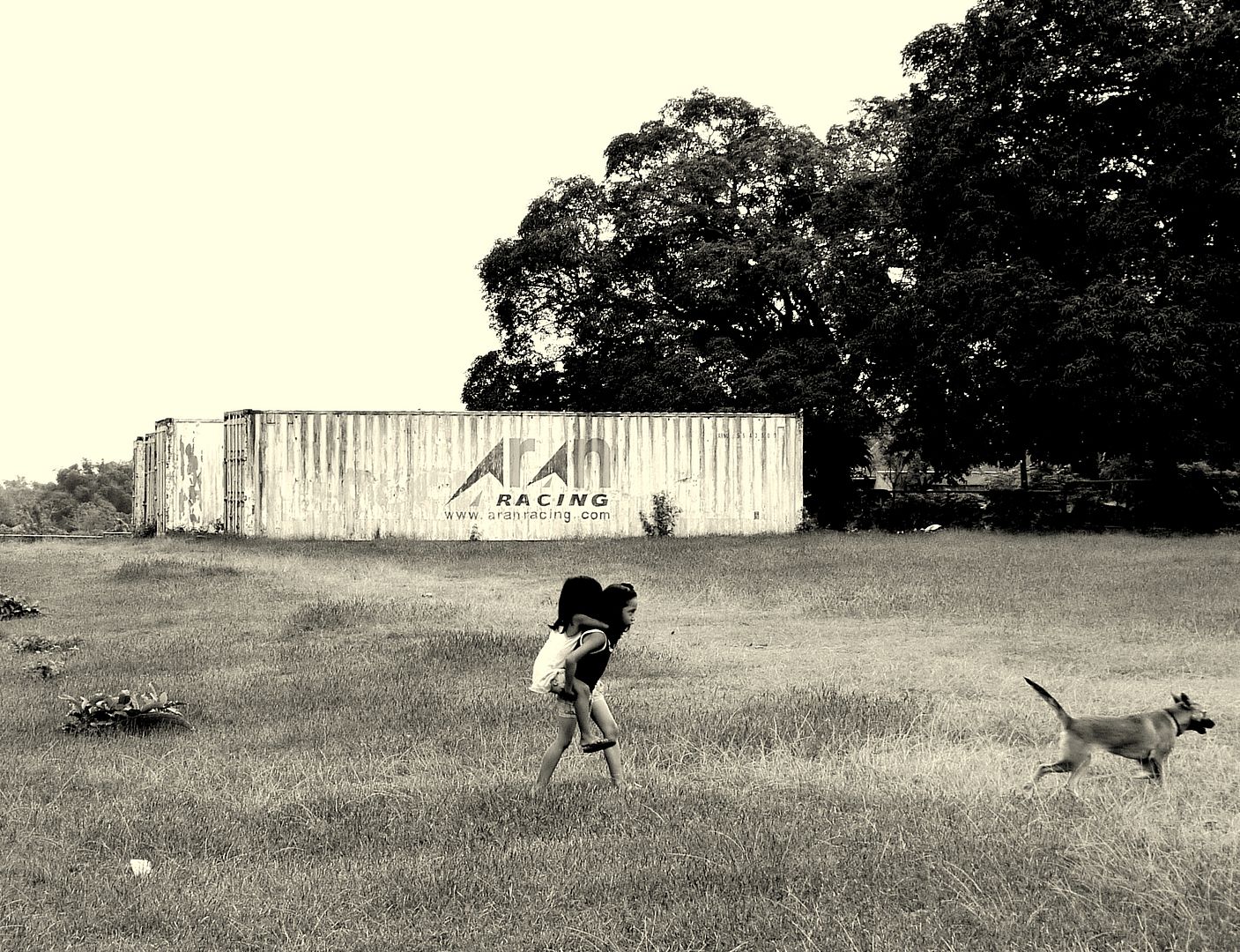 4. Sample local cuisine.
Lunchtime was at hand upon our touchdown at the town of San Juan. Local flavor in food and ambiance was the order of the day, both offered by Naranja Orange Grill (now closed). We were baited with organic produce and cultural heritage. Check and check.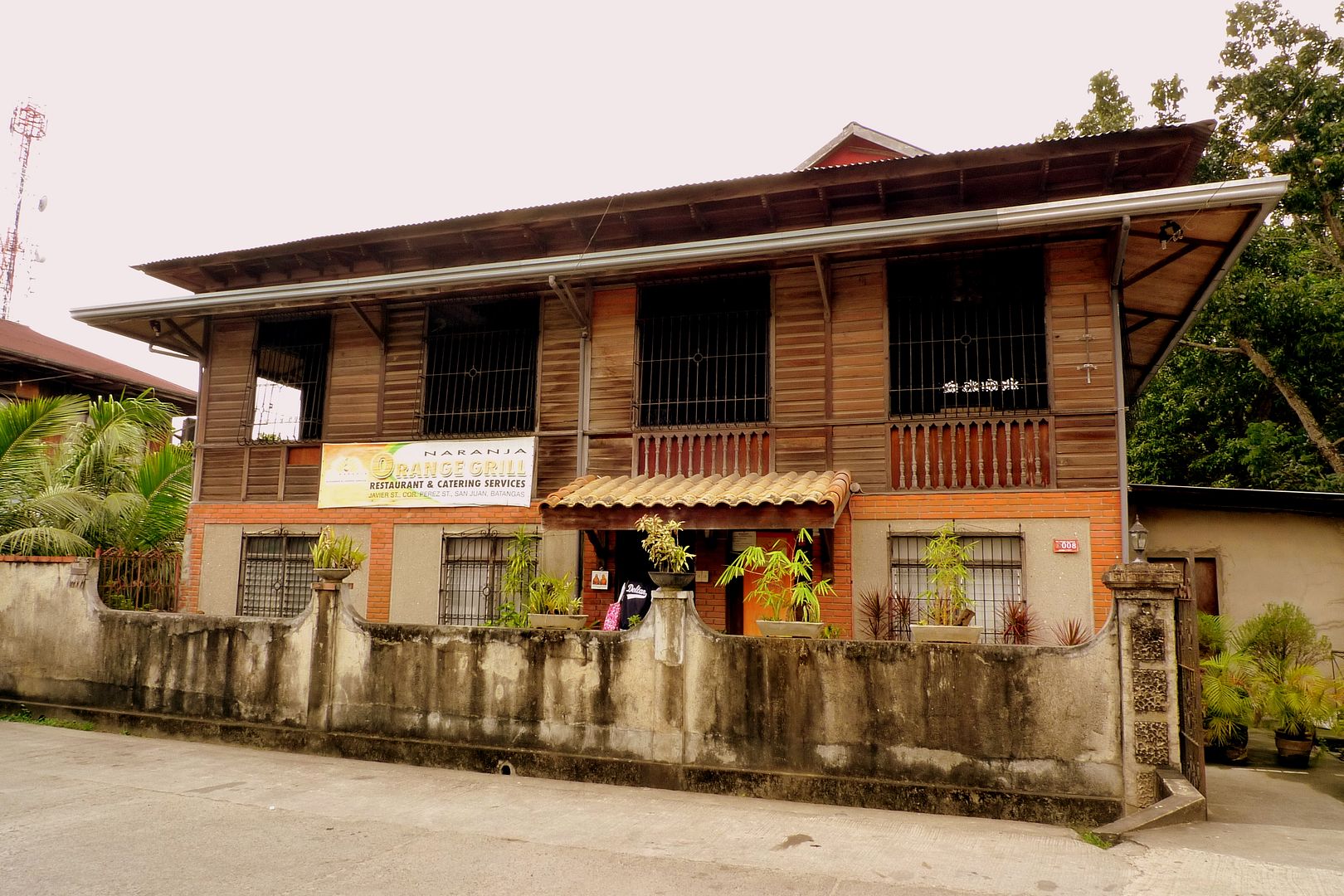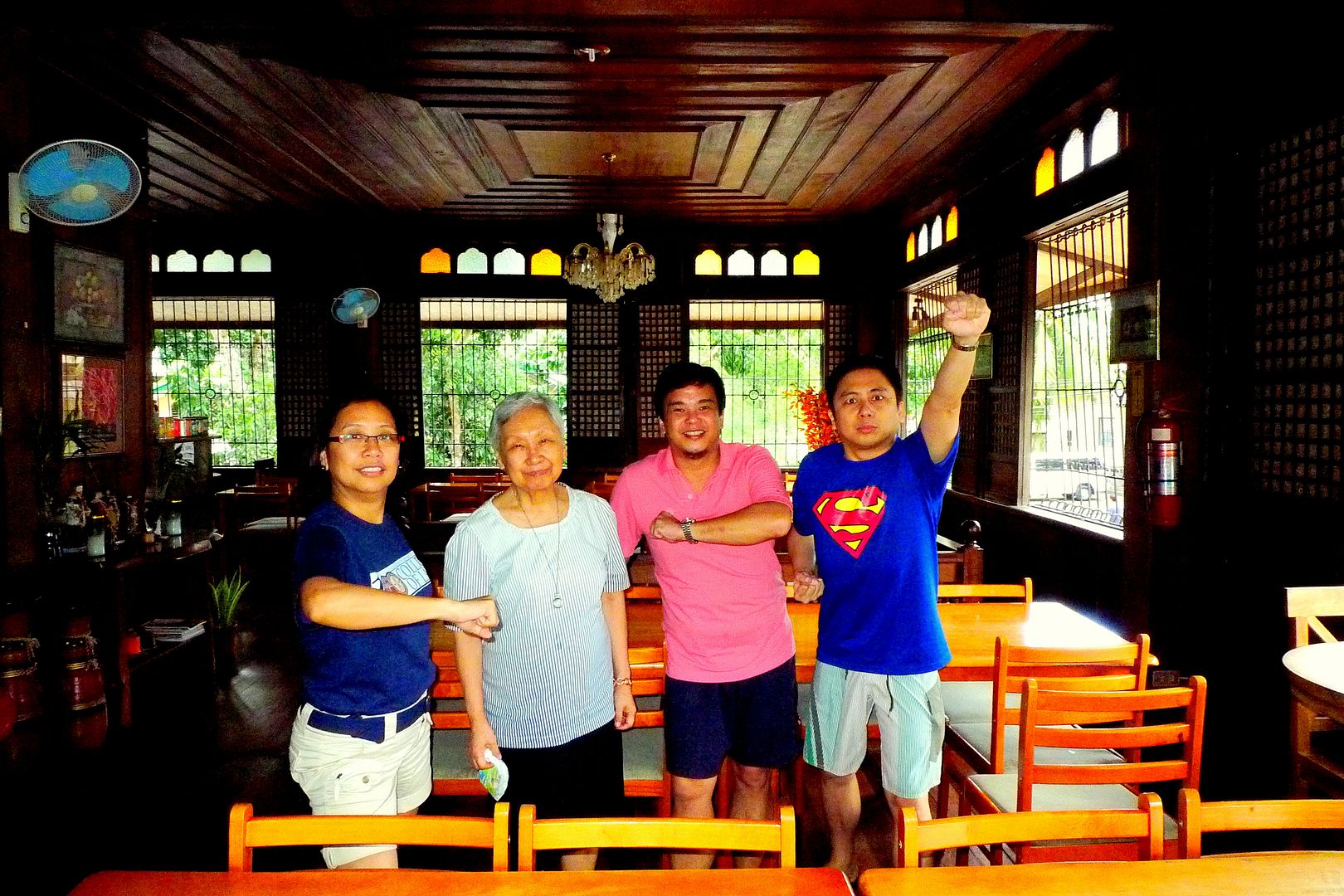 Lemon chicken looked like it had that strong citrus kick as lemon was replaced by a slice of orange in keeping with the theme. Alas, there was something fishy in the chicken. Was it undercooked or was it the taste of free range chicken? Mom could whip up this dish in her sleep and would still get it perfectly. No amount of orange could make this one edible. Perhaps this was why the restaurant would eventually close shop.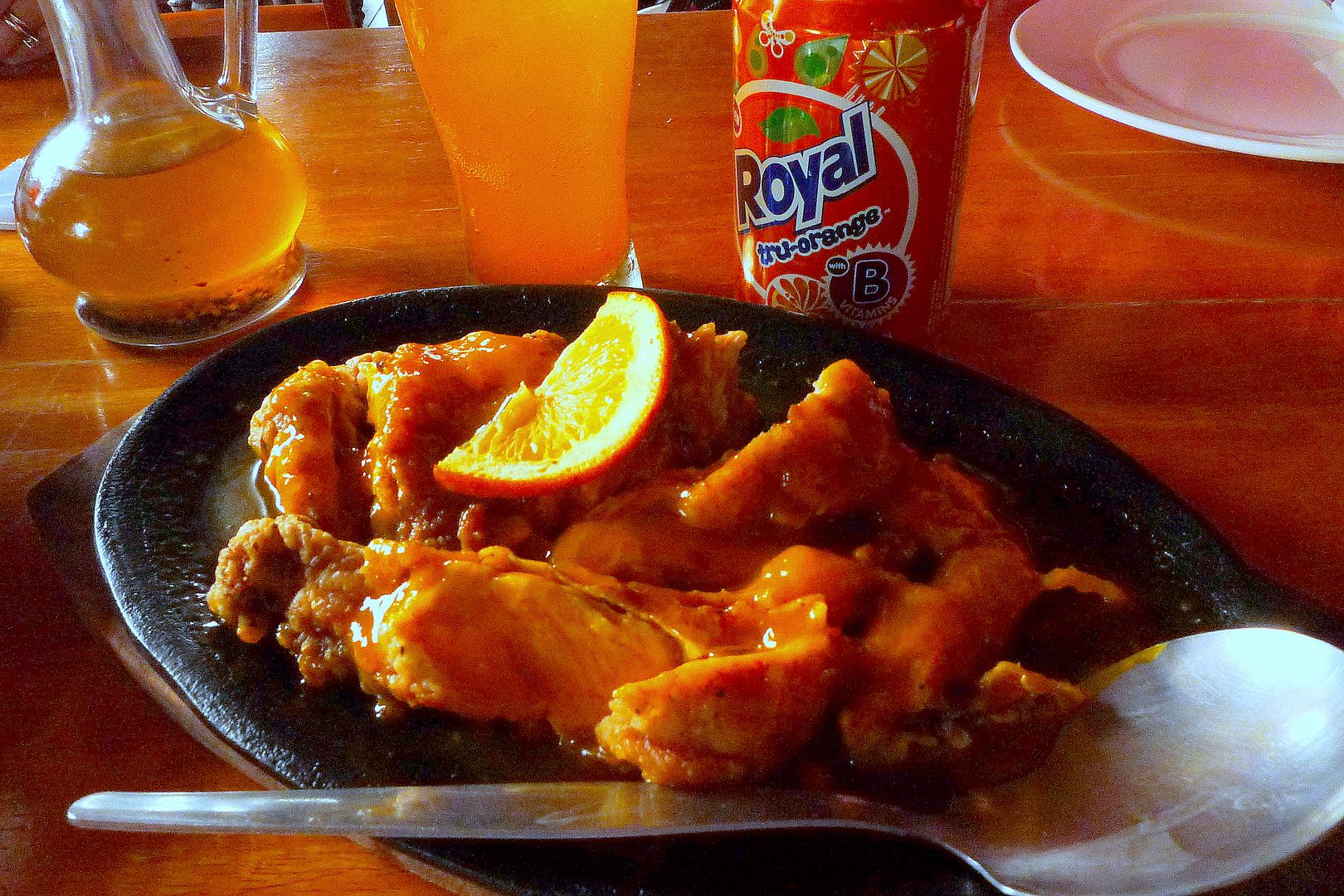 The food may not have been up to our taste, but the interior designer clearly had taste. Wide airy windows, sliding windowpanes of Capiz shells, stained-glass ventanillas, wooden furniture and paneling, antique chandeliers, and native knick-knacks evoked provincial feels like in Mom's house of our childhood in our own province.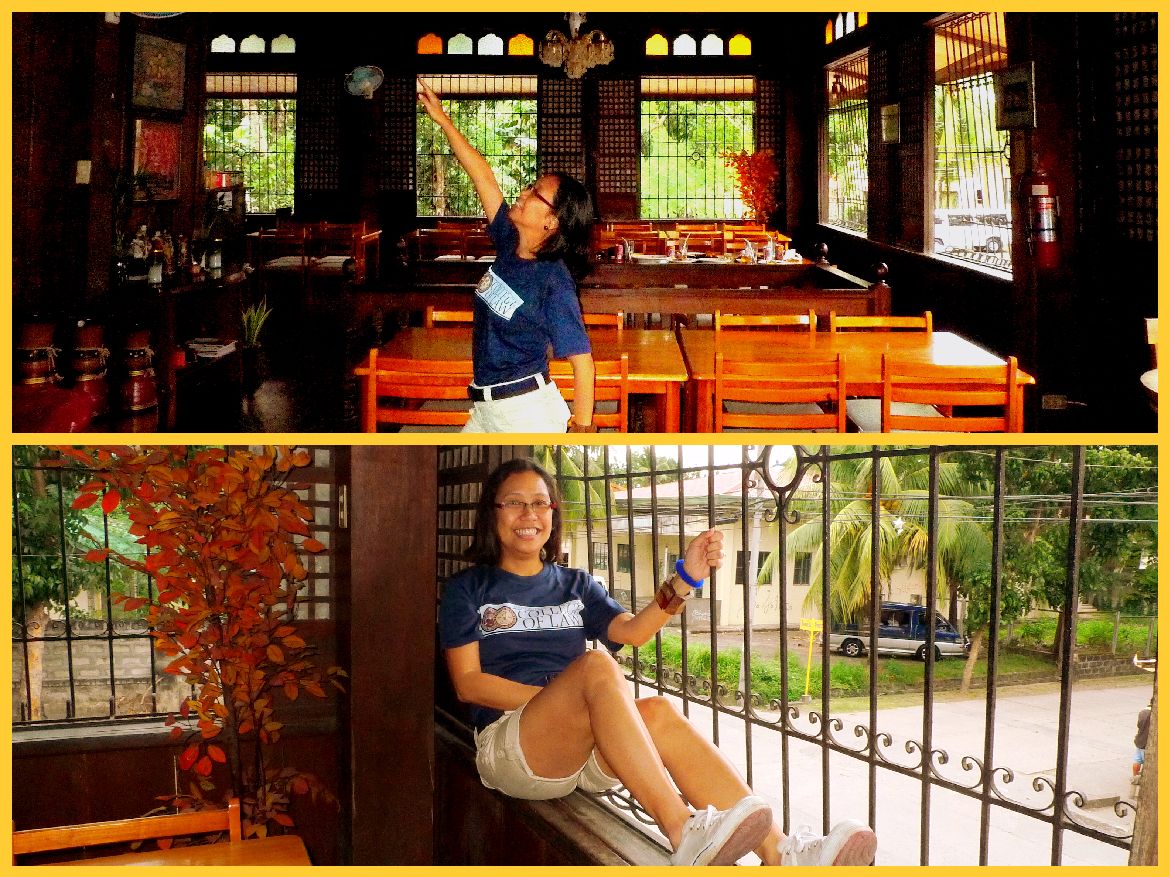 5. Take a walk through town.
The streets of San Juan were made for walking, even in Mom's chill pace. Ancient acacia trees kept us under the shade at noon and took us back to more than a century ago when the town grew from a humble barrio to an upscale village of ancestral mansions.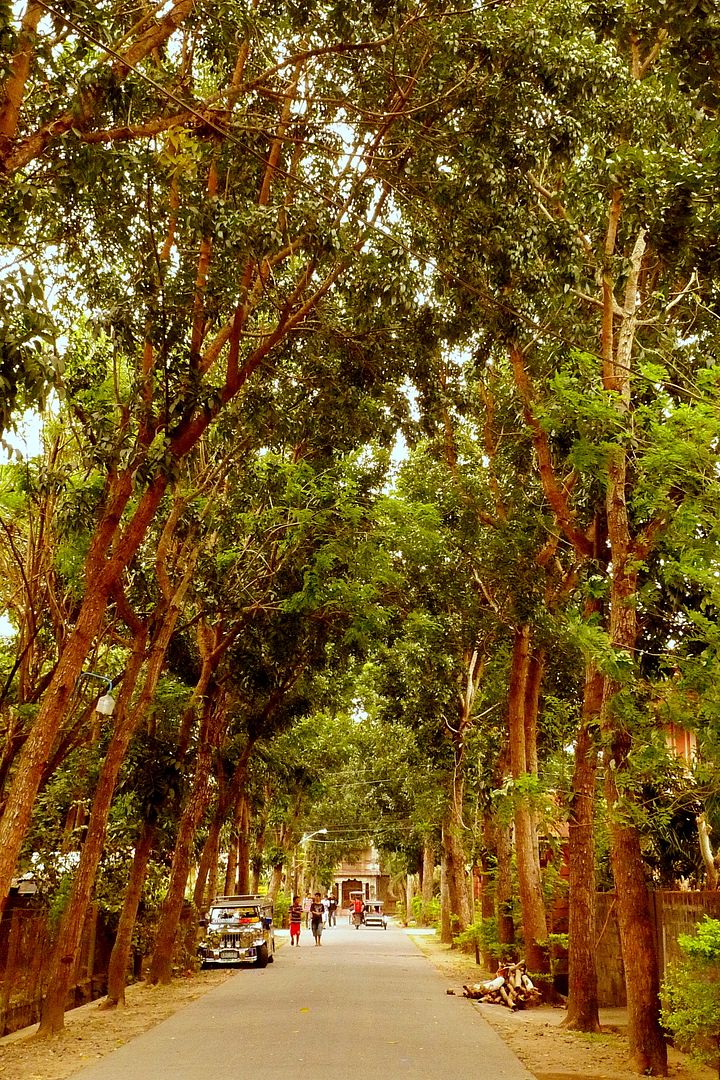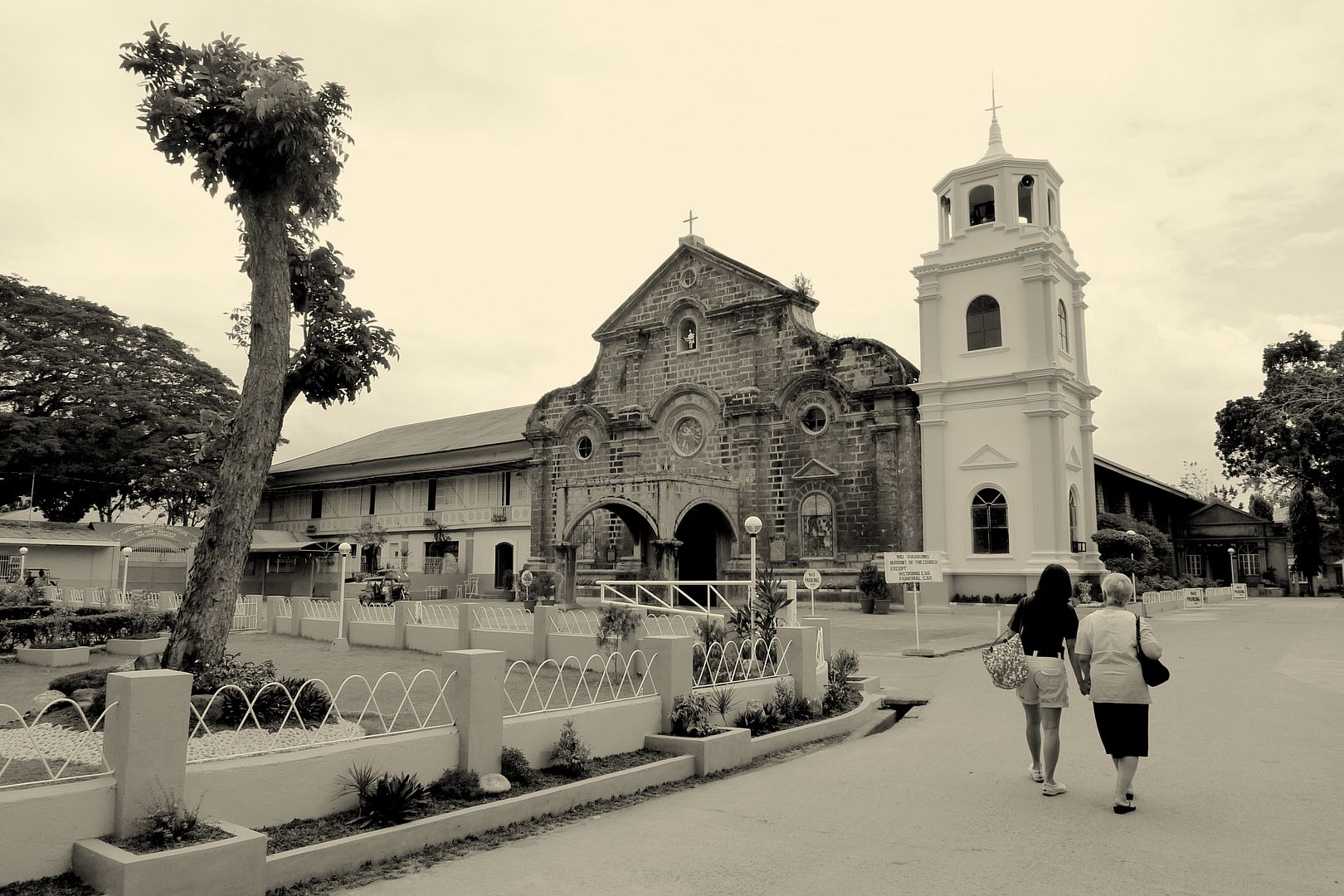 6. Visit the Spanish-era church.
This was what we came for, actually. Mom wanted to see the wedding church of celebrity couple Judy Ann Santos and Ryan Agoncillo. That said, the oldest church in town had a more historically significant claim to fame. The ceremonial bestowal of the sword of Batangueño General Miguel Malvar to revolutionary leader Captain Leon Mercado took place under one of the acacia trees in front of the church.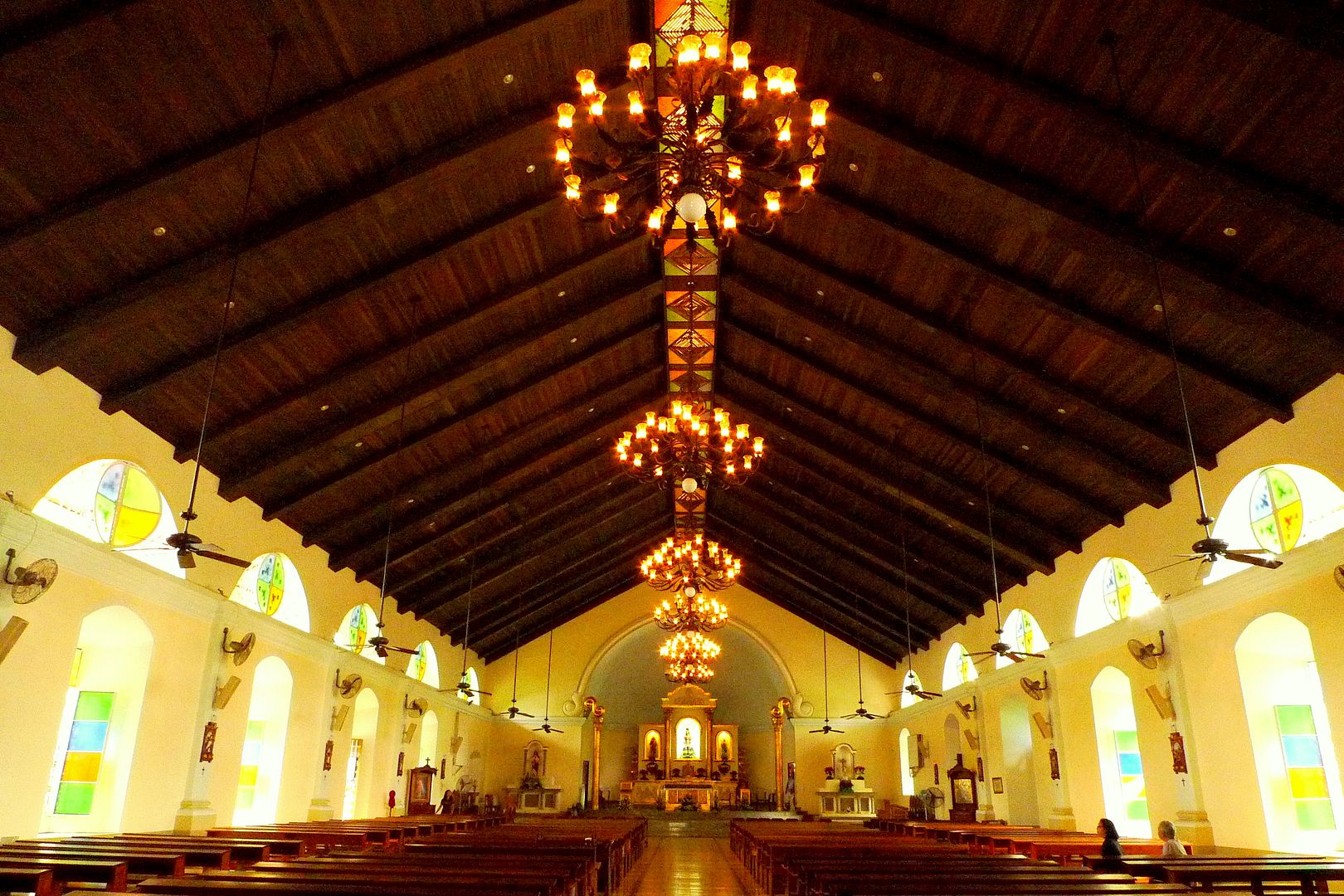 7. Admire the old mansions of the landed gentry.
Back to the ancestral mansions, we found that most had been left silent and shuttered. We could only admire the façade of architectural styles ranging from Spanish-era bahay-na-bato to American chalet and Art Deco. One sported a semi-Brutalist look of the 1960s. Belatedly, I learned of heritage tours of some of these ancestral houses.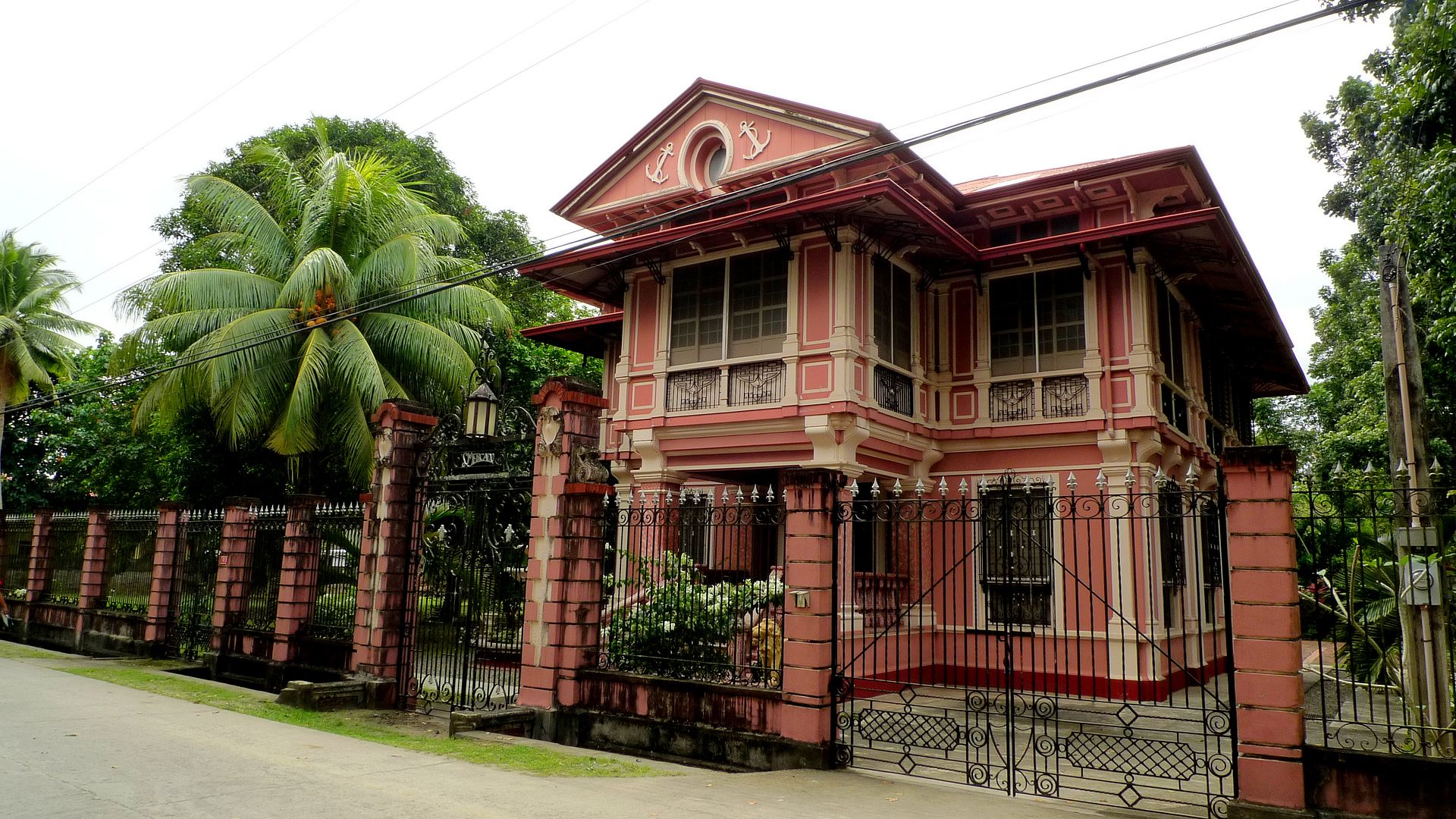 One such mansion opened for visitors was the eye-catching house in pink called Casa Leon. I could only hope that tourism would sustain the maintenance of the house for future generations to see, not just old architecture but the way of life of hacienderos of a time long gone.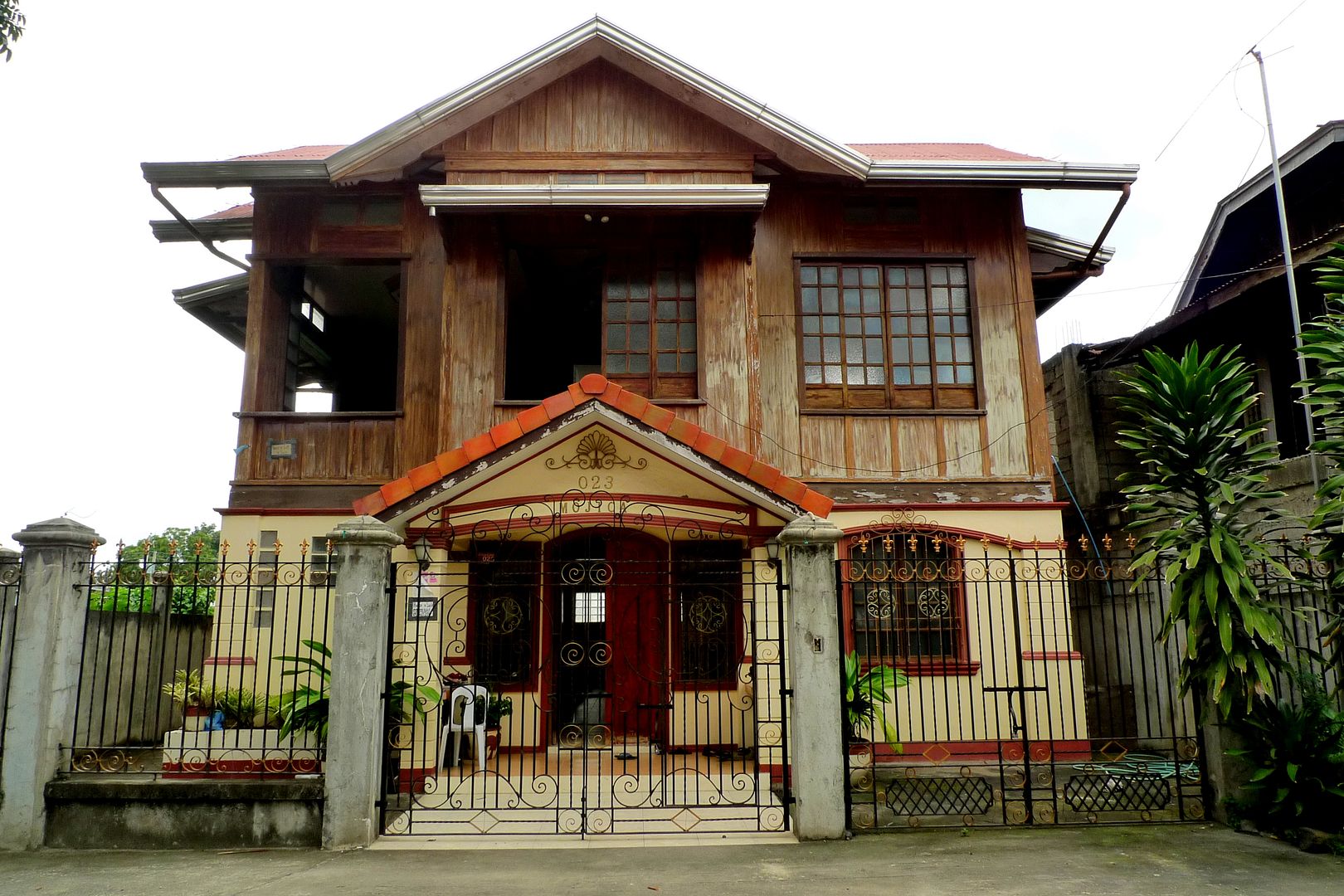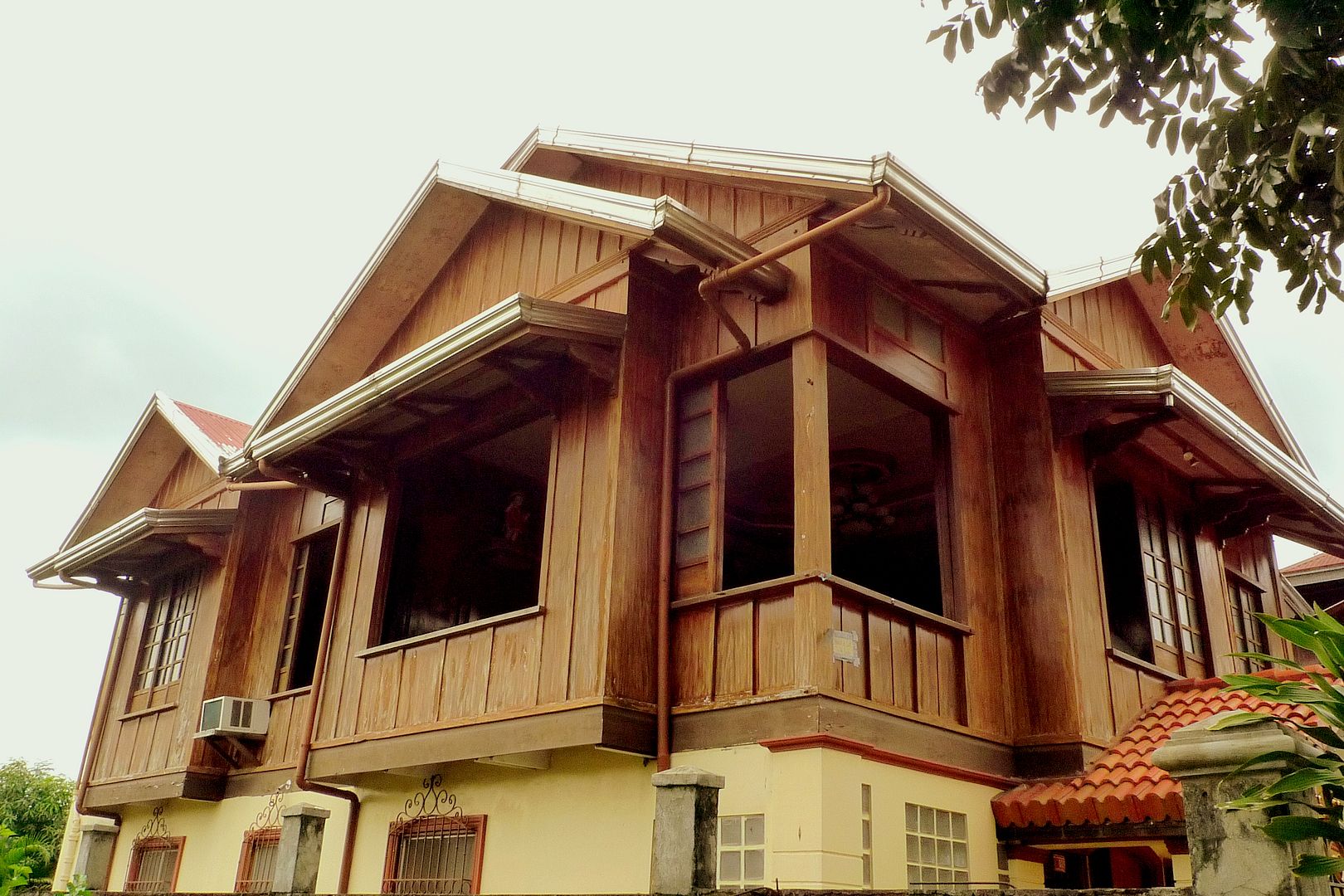 8. Ditch the footwear and head to the beach.
To be honest, San Juan didn't ring a bell before this visit. But I knew of the town's most famous barangay – Laiya, renowned for its nine-kilometer powdery white sand beach. We checked out the stretch of beach at Laiya Coco Grove. Ki had his goggles and fins handy, but we only got as far as ankle-deep in the cool, clear waters of the Verde Island Passage, known for having the richest marine biodiversity in the world.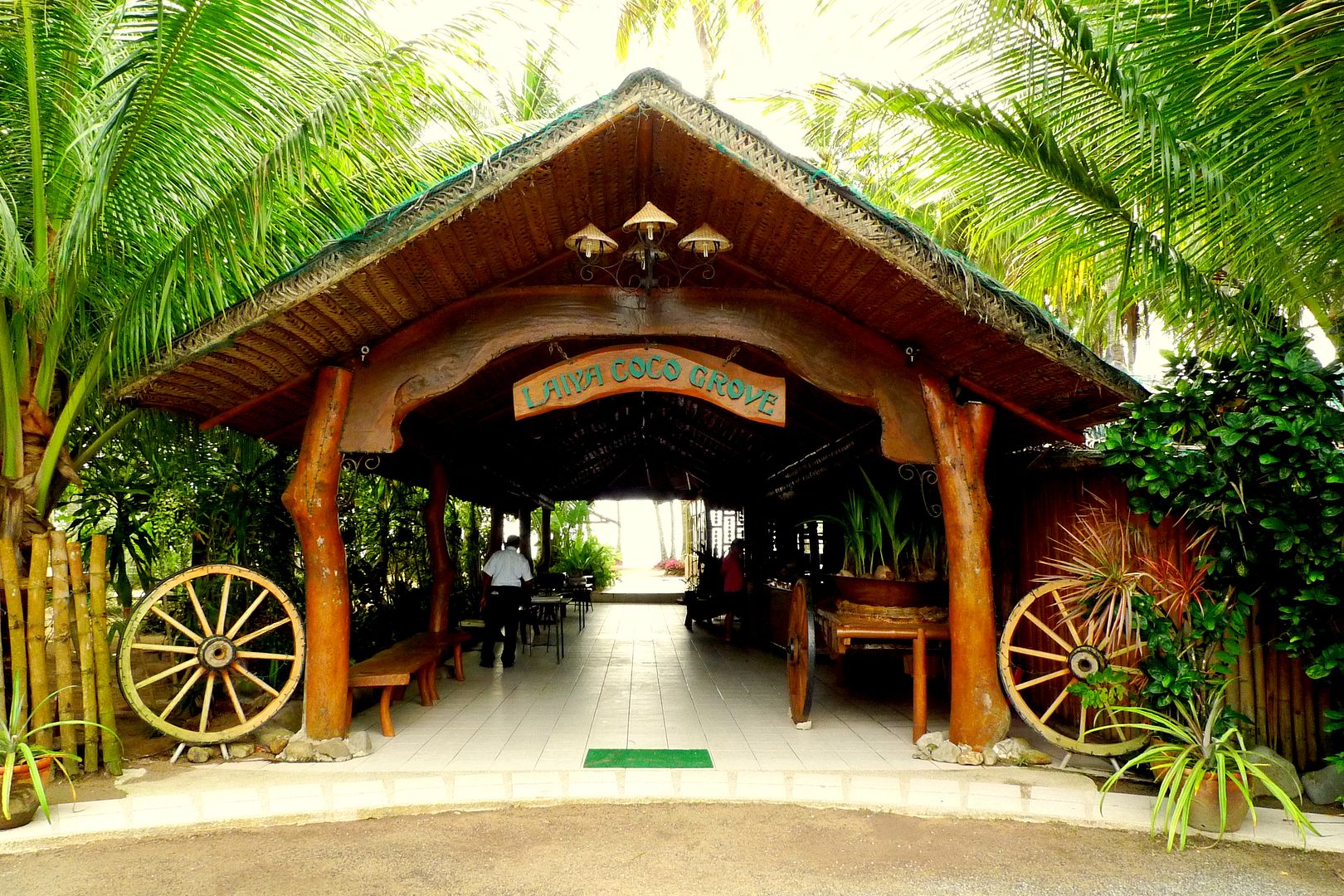 9. Stop for caffeine fix and sugar rush.
All roads in San Juan led to this quaint little cafe called Cafeño at the corner of General Luna and Rizal Streets. Those tin kitchen utensils on display were arguably from Mom's childhood, but the vintage Singer sewing machines – here repurposed into tables – were almost exactly the one we had in Mom's house. These old school appliances were even pre-boomers.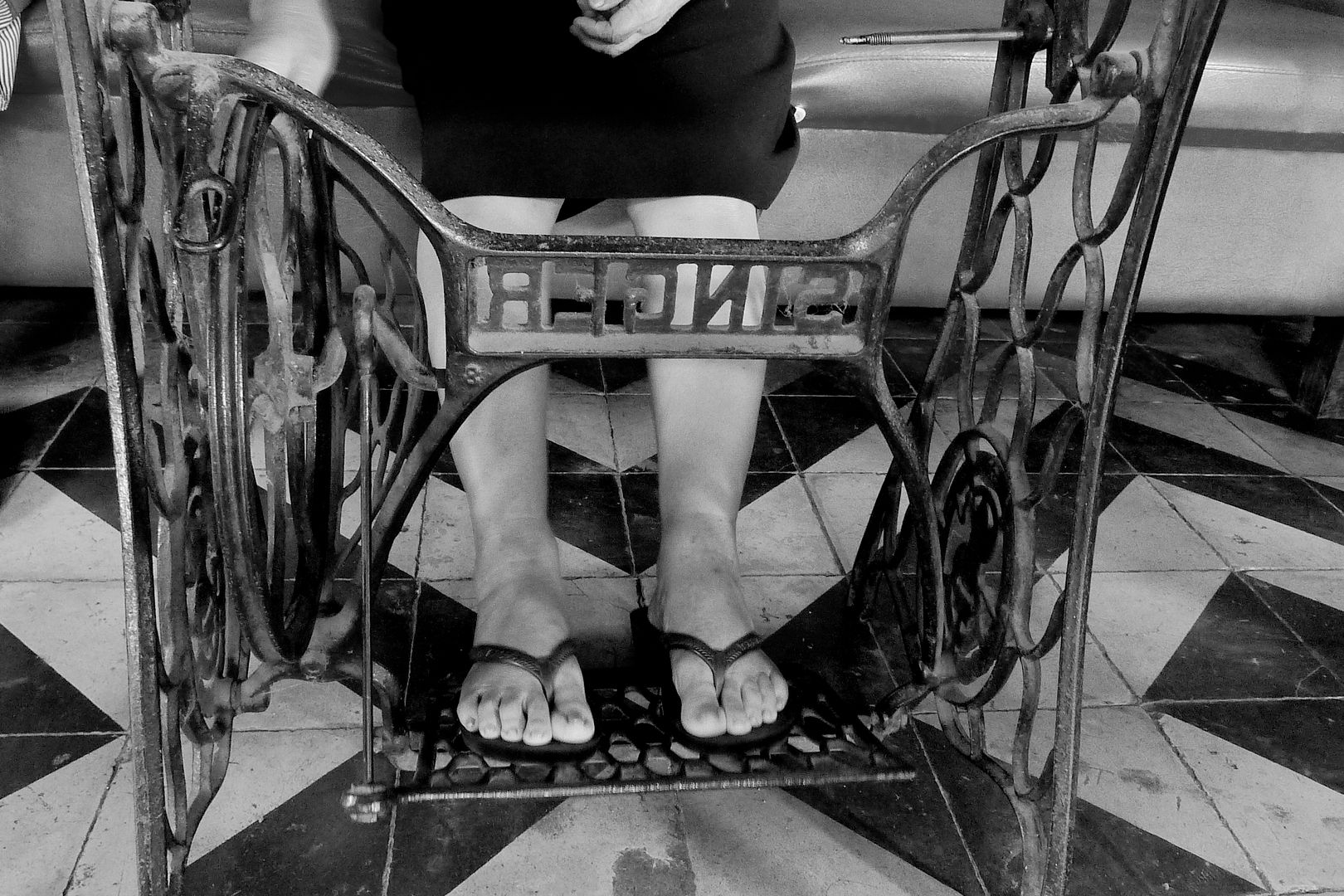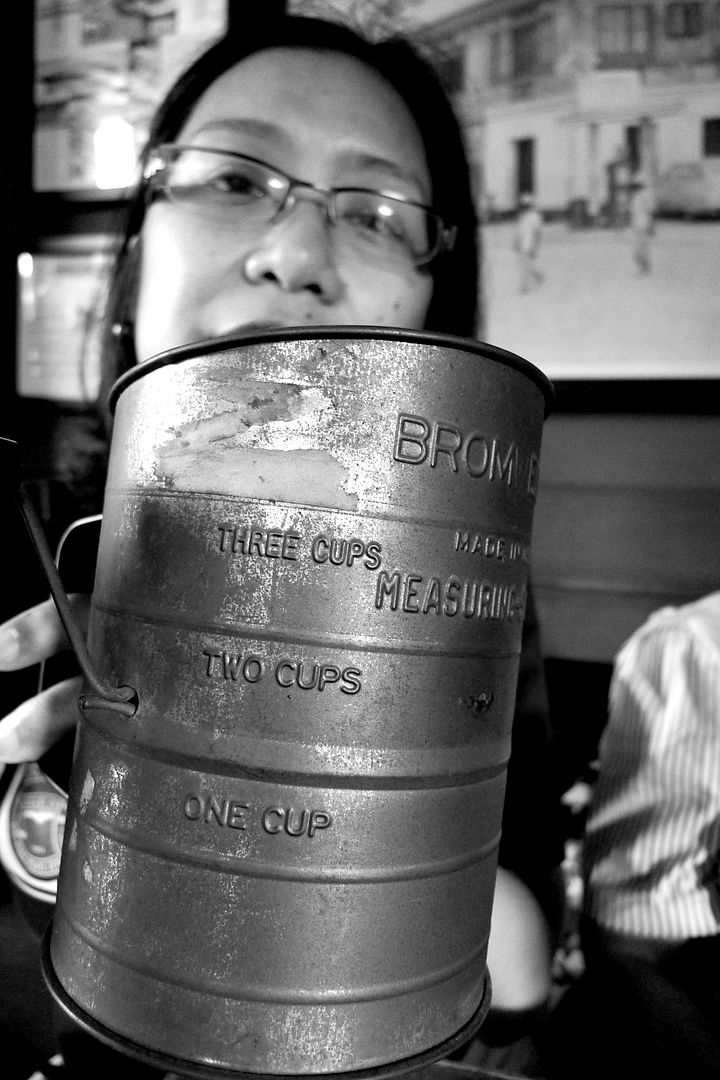 To complete the Batangas feels, we went for southern Tagalog staples in their native menu: nilupak (mashed root crop sprinkled with shredded coconut), stuffed tamales, and the famous kapeng barako (a strong coffee variety native to Batangas). As a mommy treat, she had homemade ice cream for added sweetness.
10. Drive safely.
Just when we were nourished, rested, and rehydrated, Ki reversed the van onto a parked motorbike and toppled it. Luckily for him, the owner was nowhere near, although he left an indelible mark – a slight dent – on the van as a remembrance of this road trip.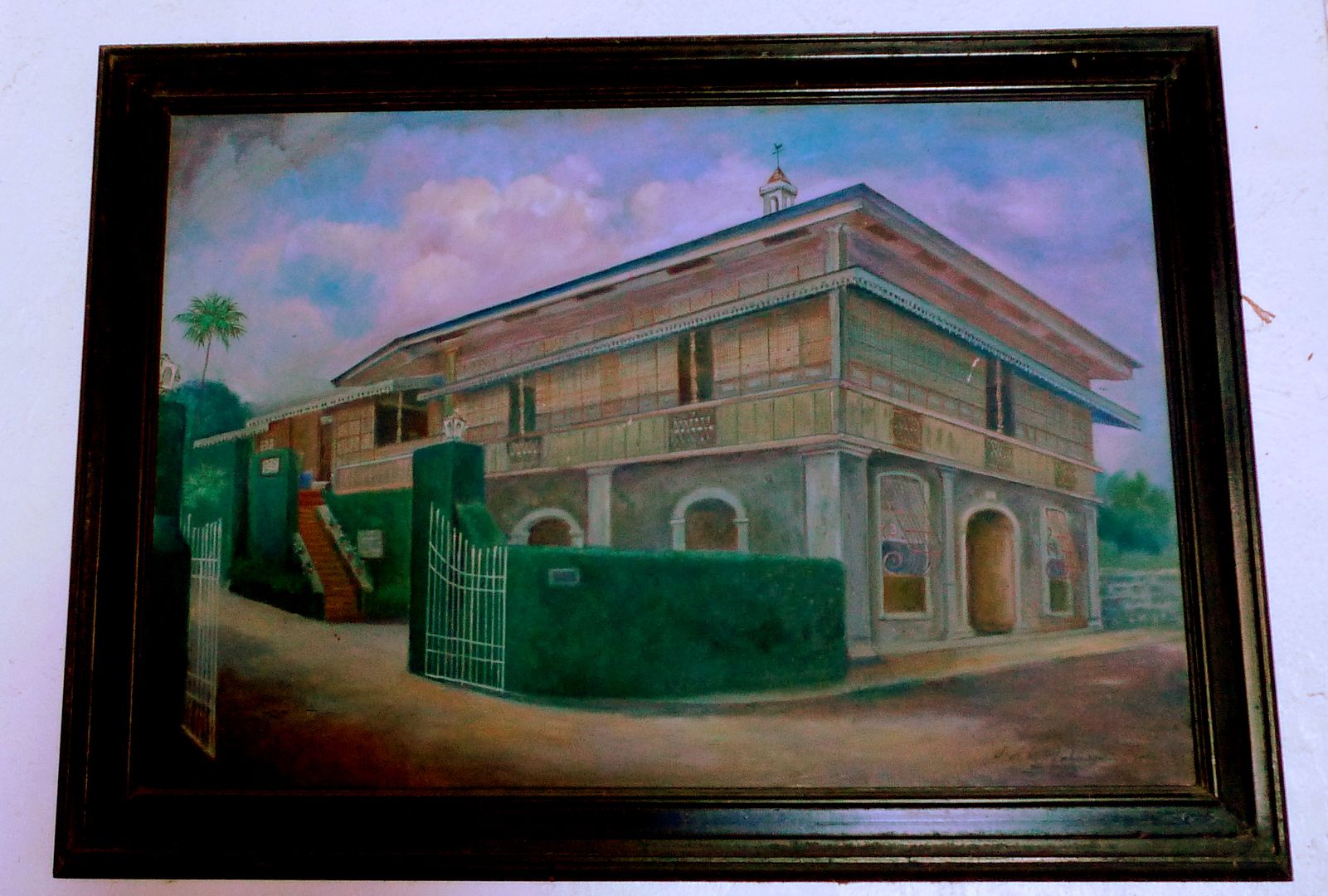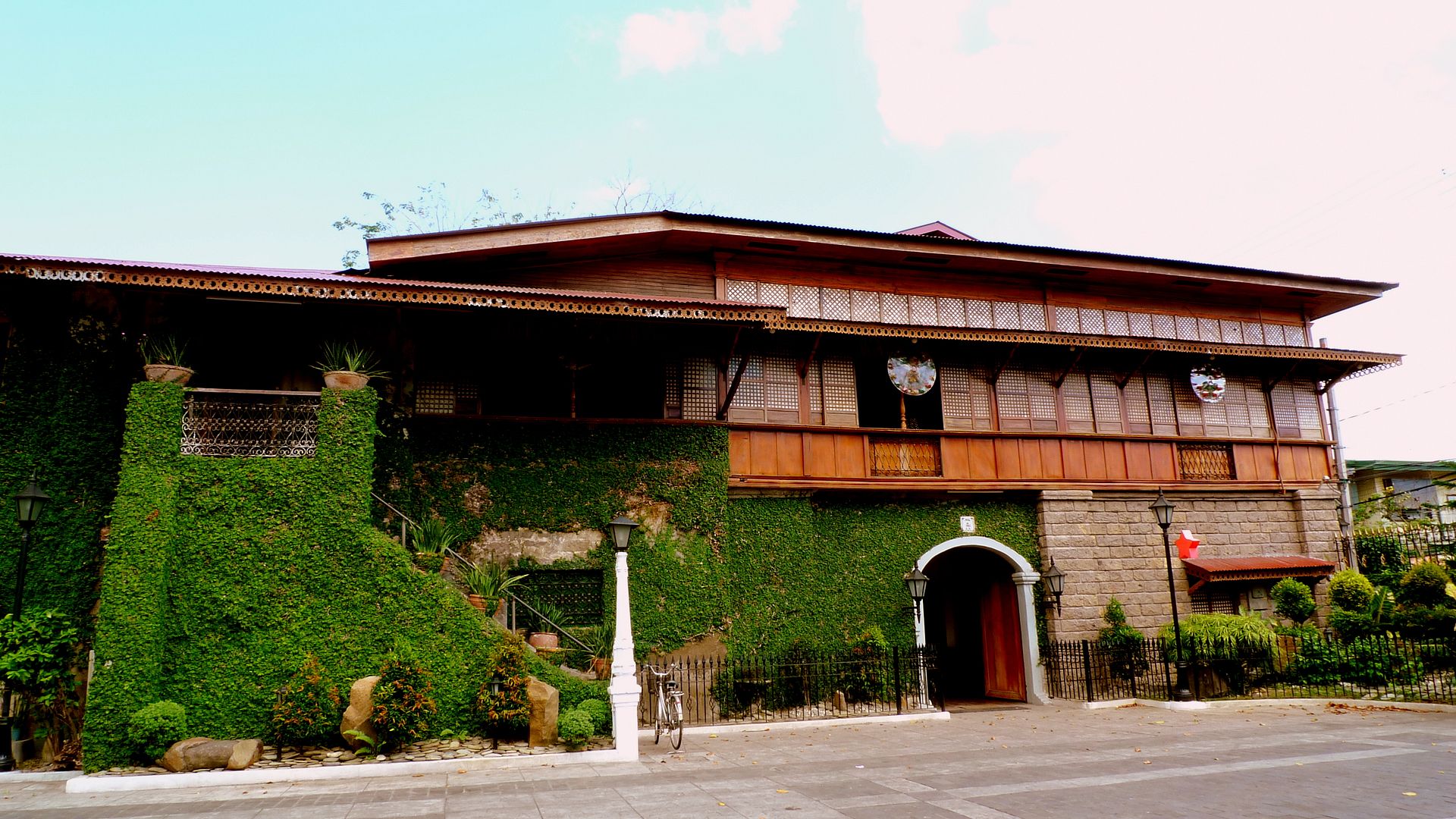 11. Visit a home.
Before heading back home, we dropped in an ancestral house in Batangas City. This time we had a chance to enter the gate, at least. The Residencia Acosta Pastor as one of the few extant 19th-century structures in the city was a museum in itself. Our unannounced visit led us as far as the foyer where a well-preserved calesa or horse carriage and random antique artillery from one of the World Wars were frozen in time.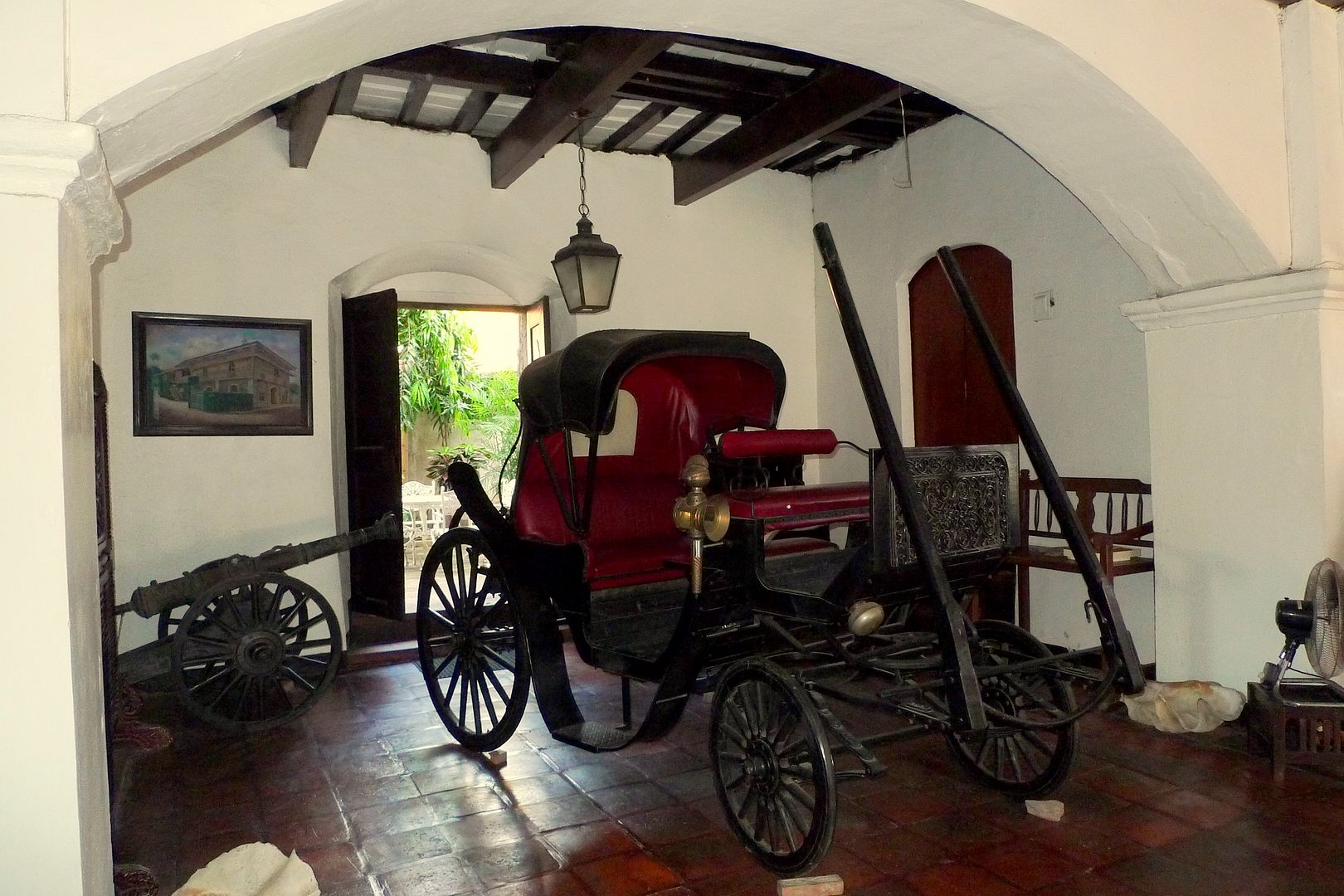 The day's road trip ended at my sister's house in Batangas City, but the memories were likewise frozen in time. The road of life would eventually reach a dead end. "Innocence lost is innocence gone forever," I waxed nostalgic. So no, San Juan would never remain the same.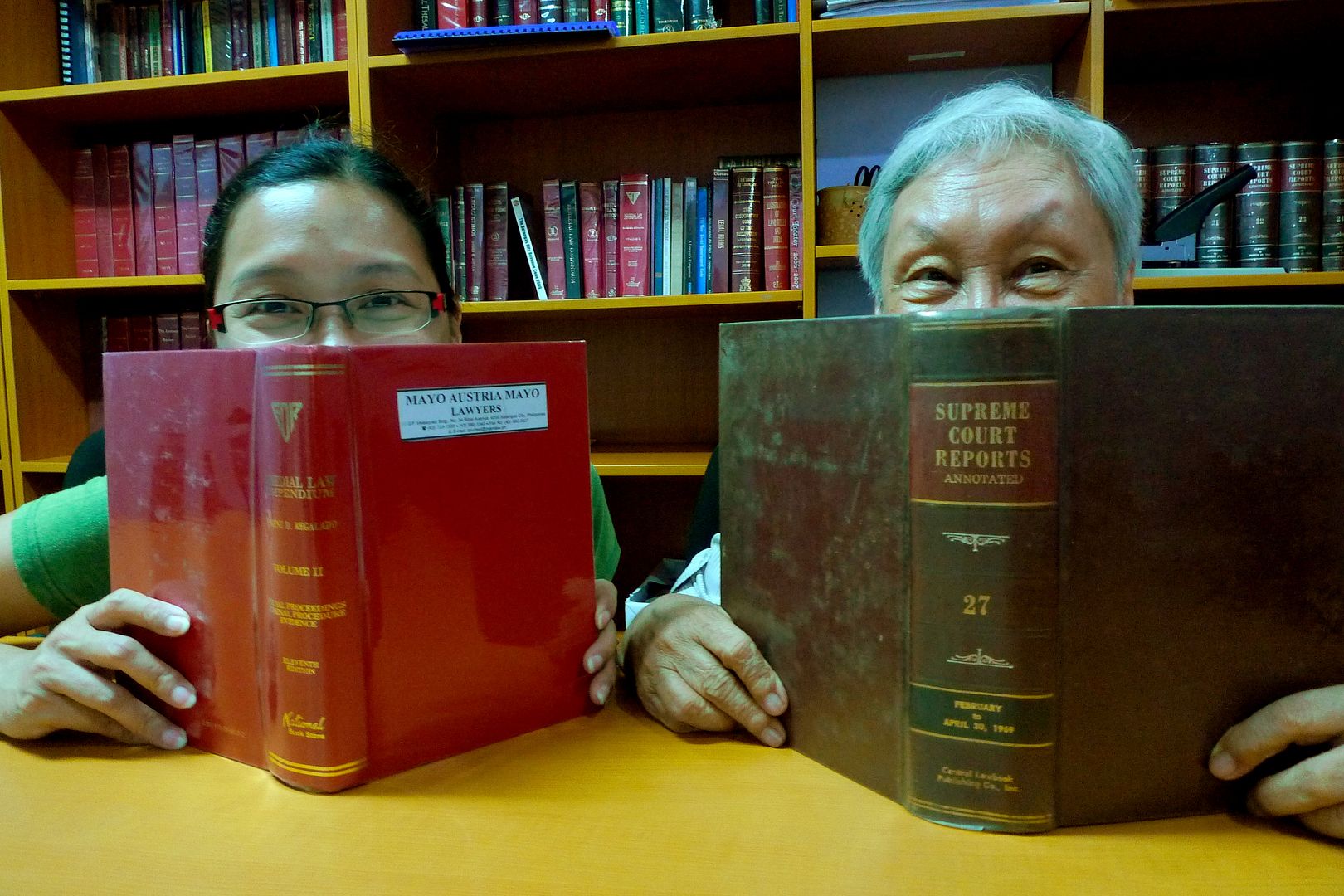 Thank you for reading! Your support is much appreciated. Donate now: