Vers-Pont-du-Gard, Gard, France
June 14, 2019
That this engineering and architectural wonder was built almost 2,000 years ago was no mean feat in itself. That it had survived largely intact to this day was the jaw-dropper. Like many extant Roman edifices around the Mediterranean, Pont du Gard in Southern France had remained a well-preserved monument up to our time.
A little past 9 AM was early for Pont du Gard Museum. Our party of four was ushered into an empty cinema to be the sole audience of a documentary-fiction A Bridge Through Time that ran every half an hour or so. In 13 minutes, it showed the history and construction of Pont du Gard with a CGI dragonfly guiding us through eye-popping panoramic shots on CinemaScope and swelling soundtrack on Dolby. It was a production and storytelling more compelling than a vlogger's drone footage. As the film faded to black and the lights went up, a group of teenage students filed in for the next screening.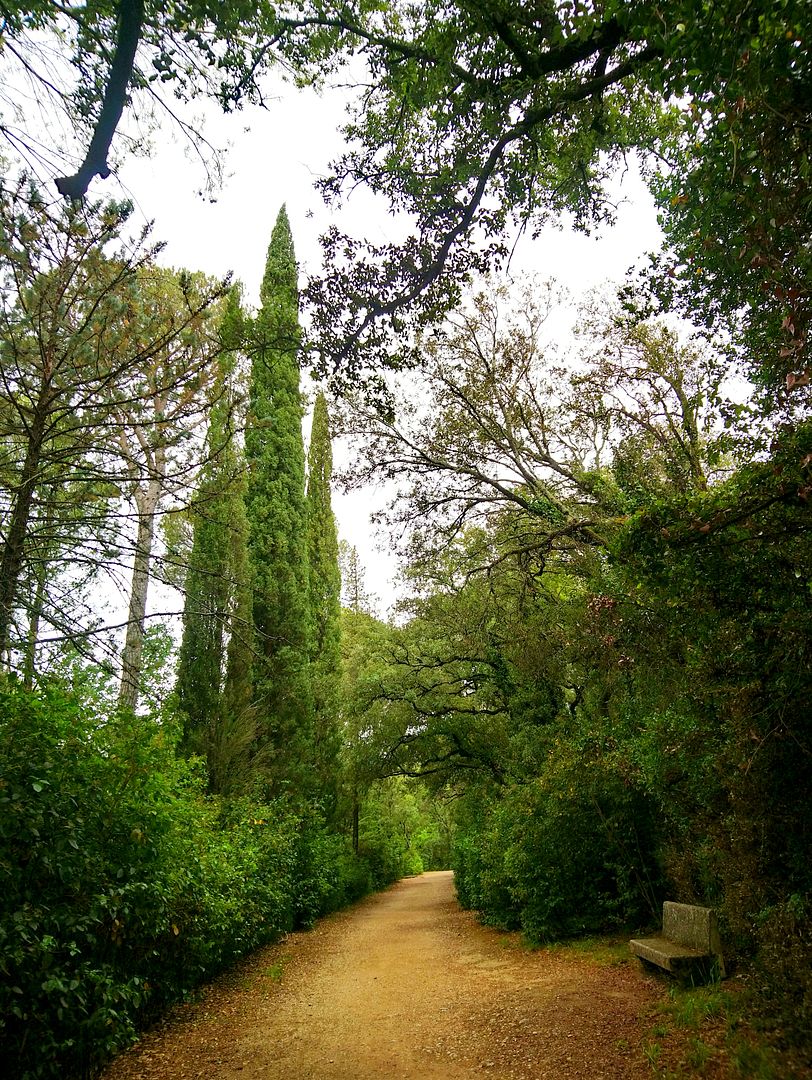 The trailhead to the site was at a heathland of limestone. The dry, sparse landscape was dotted with garrigues and olive trees, one of which was honored with a stone plaque that partly read, "I was born in 908 AD in Spain and was planted on 23 September 1988 at Pont du Gard." Gnarled at more than 1,000 years old, this olive tree was the oldest living thing I had ever seen. It was uprooted from Spanish soil to the South of France for reasons that eluded my level of reading comprehension in French. But what an honor to be among the generations that had seen this tree primeval, and I had a selfie to prove it.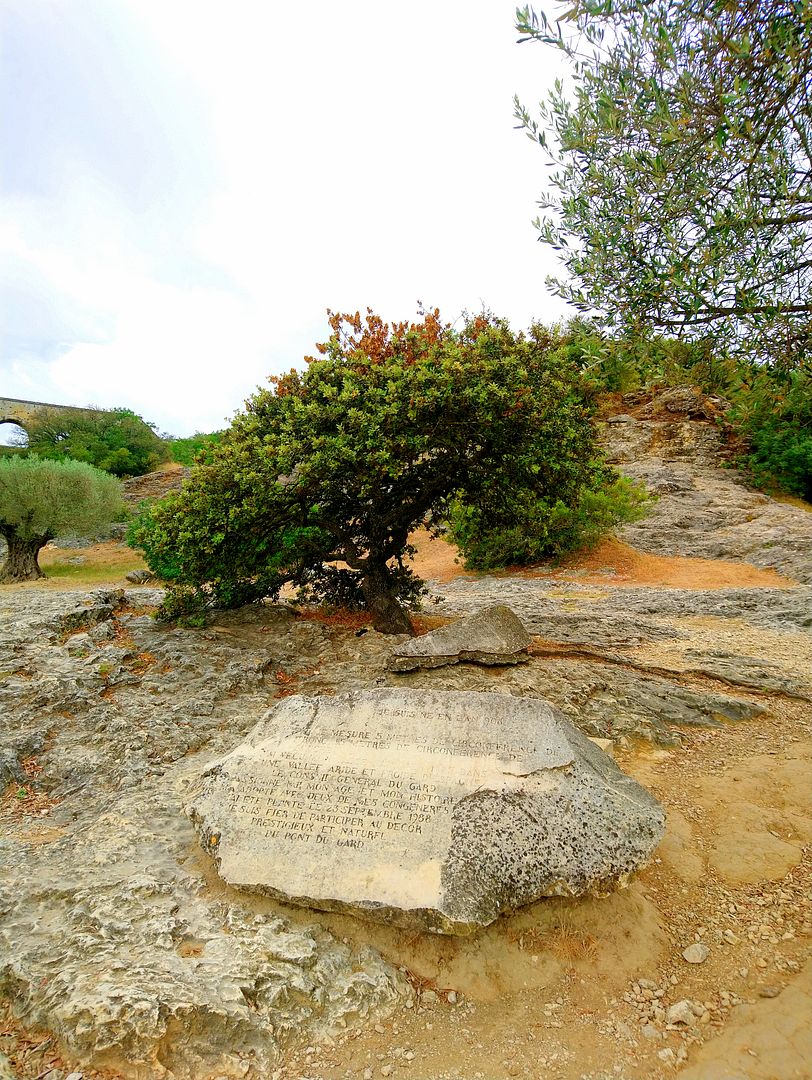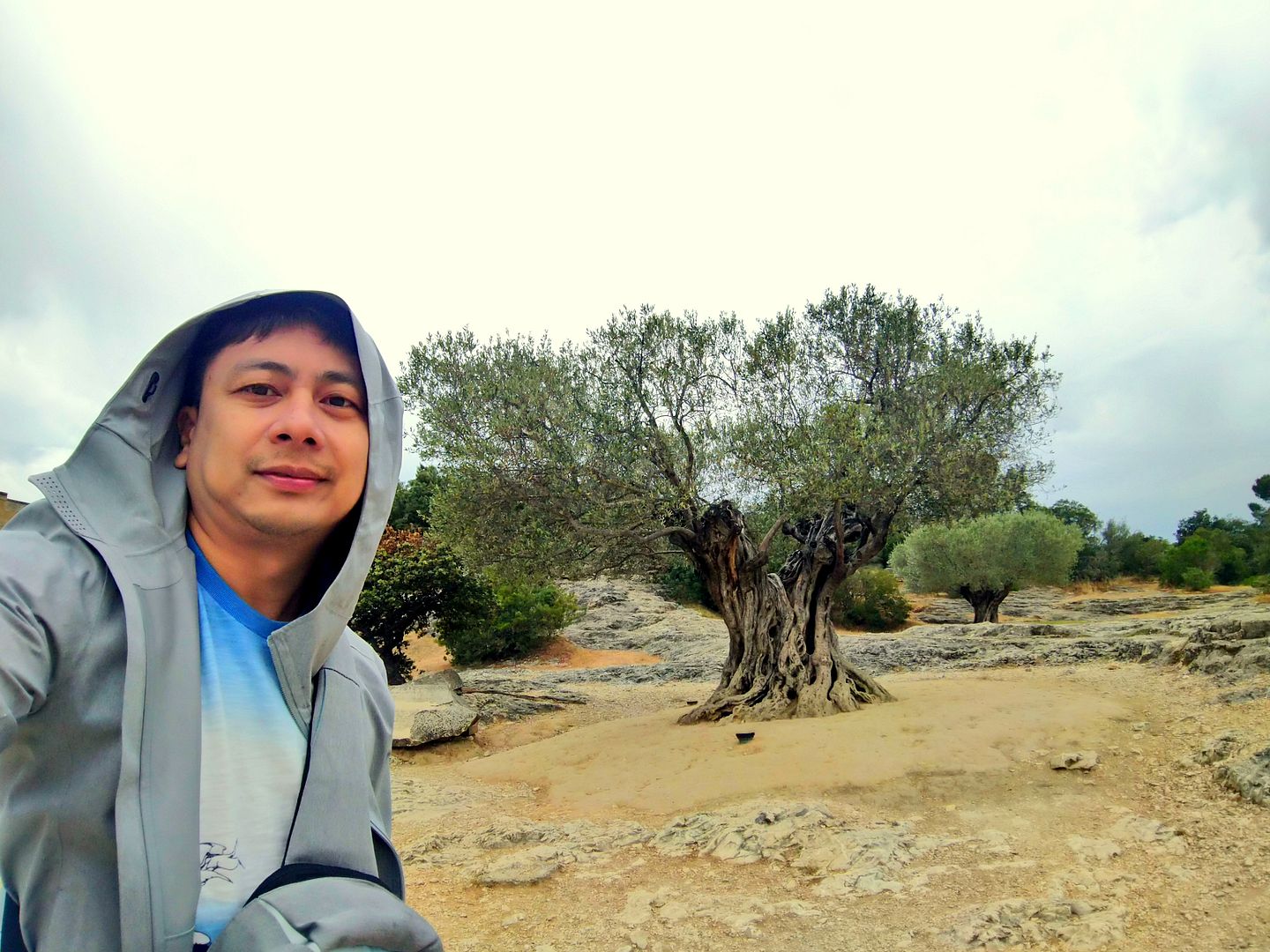 We followed a tree-canopied footpath deep into the woods to a distance that showed an encompassing view of Pont du Gard. Steps of stone slabs led down to the pebbly banks of the Gardon River. With low water level at this time of year, the lazy river flowed quietly to drain into the Rhône. We beat the influx of tourists and students on a field trip. The morning stillness was broken only by the crunch of our footsteps and the wail of loons echoing through this stretch of the river. On our way back, the stony steps were stained with blood and scraped-off skin of an elderly tourist who had slipped on the rough, uneven rocks.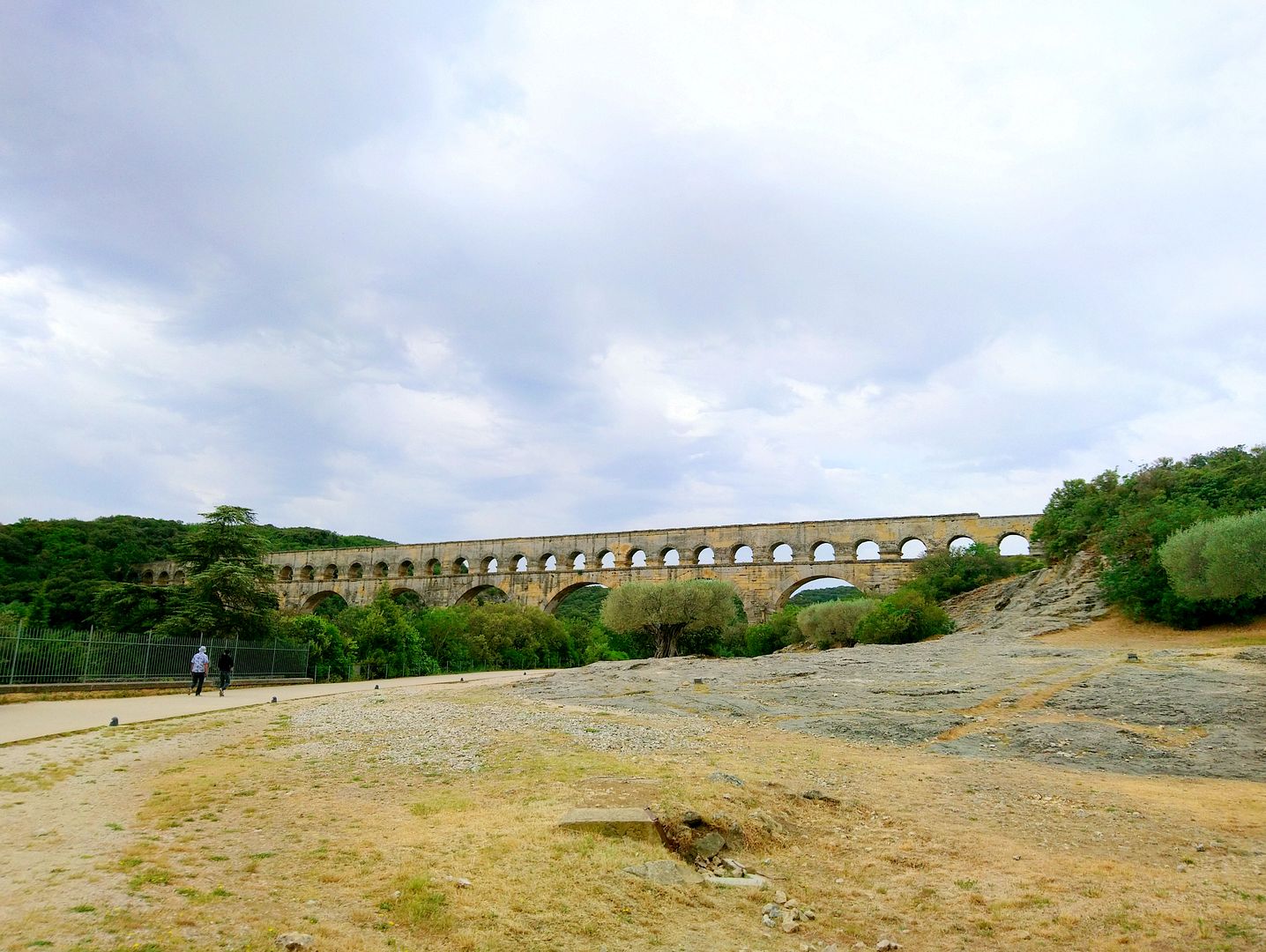 From the rive gauche (left bank), Pont du Gard stretched out majestically before us. Three tiers of arches in perfect symmetry cast their mirror image on glassy Gardon that flowed through it. What a photogenic perspective. I shared the awe of Rousseau when he first visited the ancient aqueduct in the 18th century:
I had been told to go and see the Pont du Gard; I did not fail to do so. It was the first work of the Romans that I had seen. I expected to see a monument worthy of the hands which had constructed it. This time the object surpassed my expectation, for the only time in my life. Only the Romans could have produced such an effect. The sight of this simple and noble work struck me all the more since it is in the middle of a wilderness where silence and solitude render the object more striking and the admiration more lively; for this so-called bridge was only an aqueduct. One asks oneself what force has transported these enormous stones so far from any quarry, and what brought together the arms of so many thousands of men in a place where none of them live. I wandered about the three storeys of this superb edifice although my respect for it almost kept me from daring to trample it underfoot. The echo of my footsteps under these immense vaults made me imagine that I heard the strong voices of those who had built them. I felt myself lost like an insect in that immensity. While making myself small, I felt an indefinable something that raised up my soul, and I said to myself with a sigh, "Why was I not born a Roman!"

Jean-Jacques Rousseau
Rousseau's insect must have been that documentary's CGI dragonfly. I seconded his experience until that final exaltation. It was a stretch to wish that I be of this ambitious culture.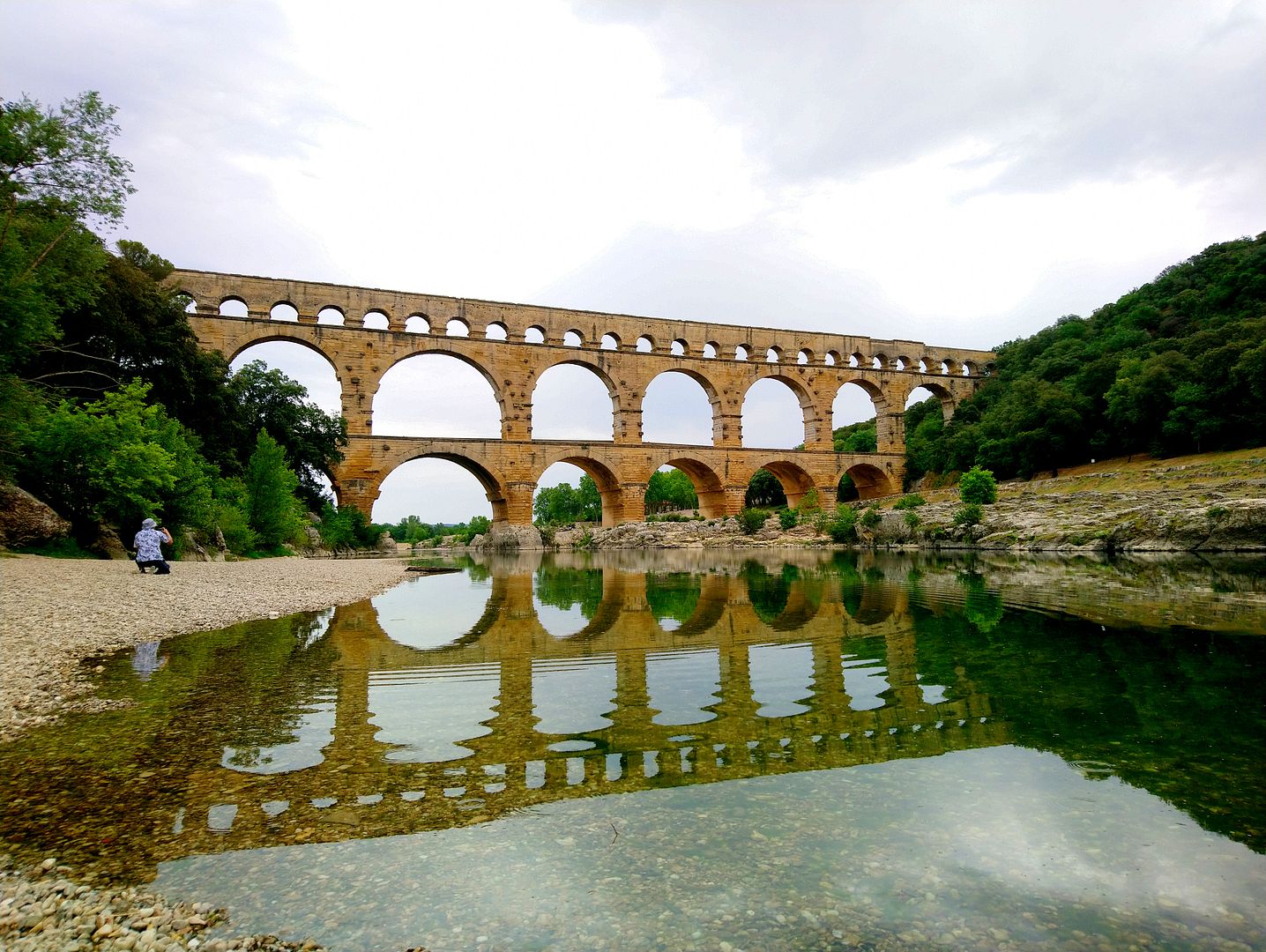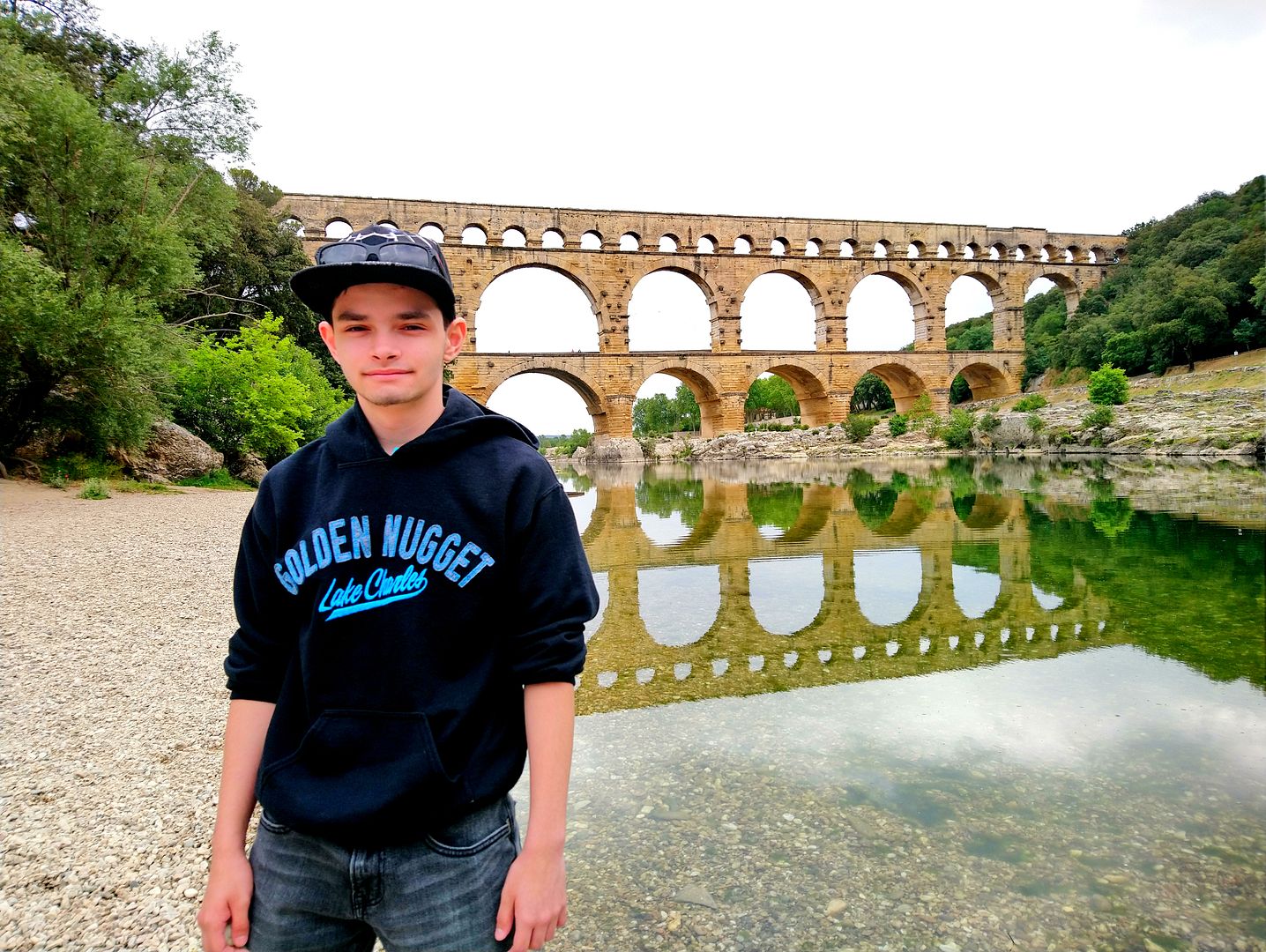 The name Pont du Gard – literally Gard Bridge – was a half-truth. In more accurate terms, it was a Roman aqueduct bridge. This elevated stretch was but a tiny portion of the mostly underground 50-kilometer Nîmes aqueduct that served as a conduit of water from the springs in Uzès to Nîmes, both cities I visited later in the day. The UNESCO heritage site held the record as the highest of all Roman aqueduct bridges and, though built in the first century AD, one of the best preserved. And though conceived by Roman engineers and architects, it also stood as an enduring memorial to its 1,000-strong slave labor. Human achievement was usually built on human abuse.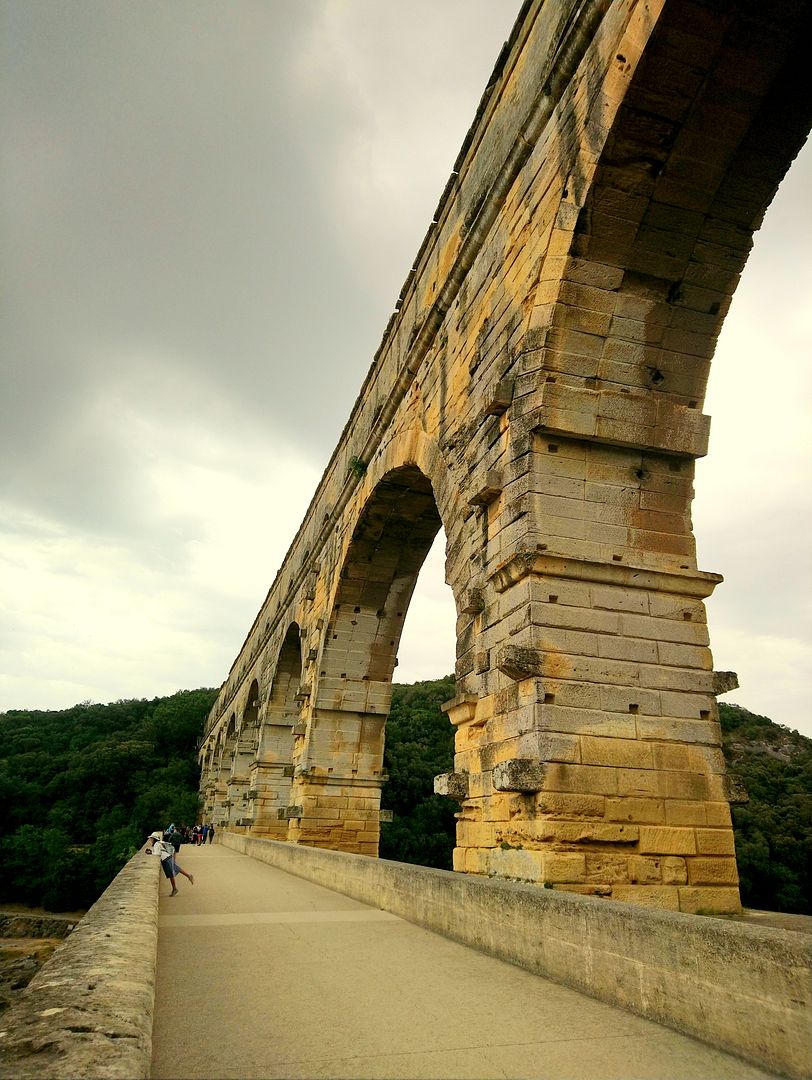 We got up close and personal with Pont du Gard from an adjacent bridge constructed centuries later. Looming over us were arches of Roman concrete proven to be more enduring and environmentally friendly than its modern version. Roman public works, unlike those in my country today, truly worked and lasted. The aqueduct was in use for five centuries, after which it withstood the fall of the Roman Empire and was repurposed into a toll bridge by succeeding French kingdoms. Perhaps that secondary function saved its masonry from injudicious plunder and neglect.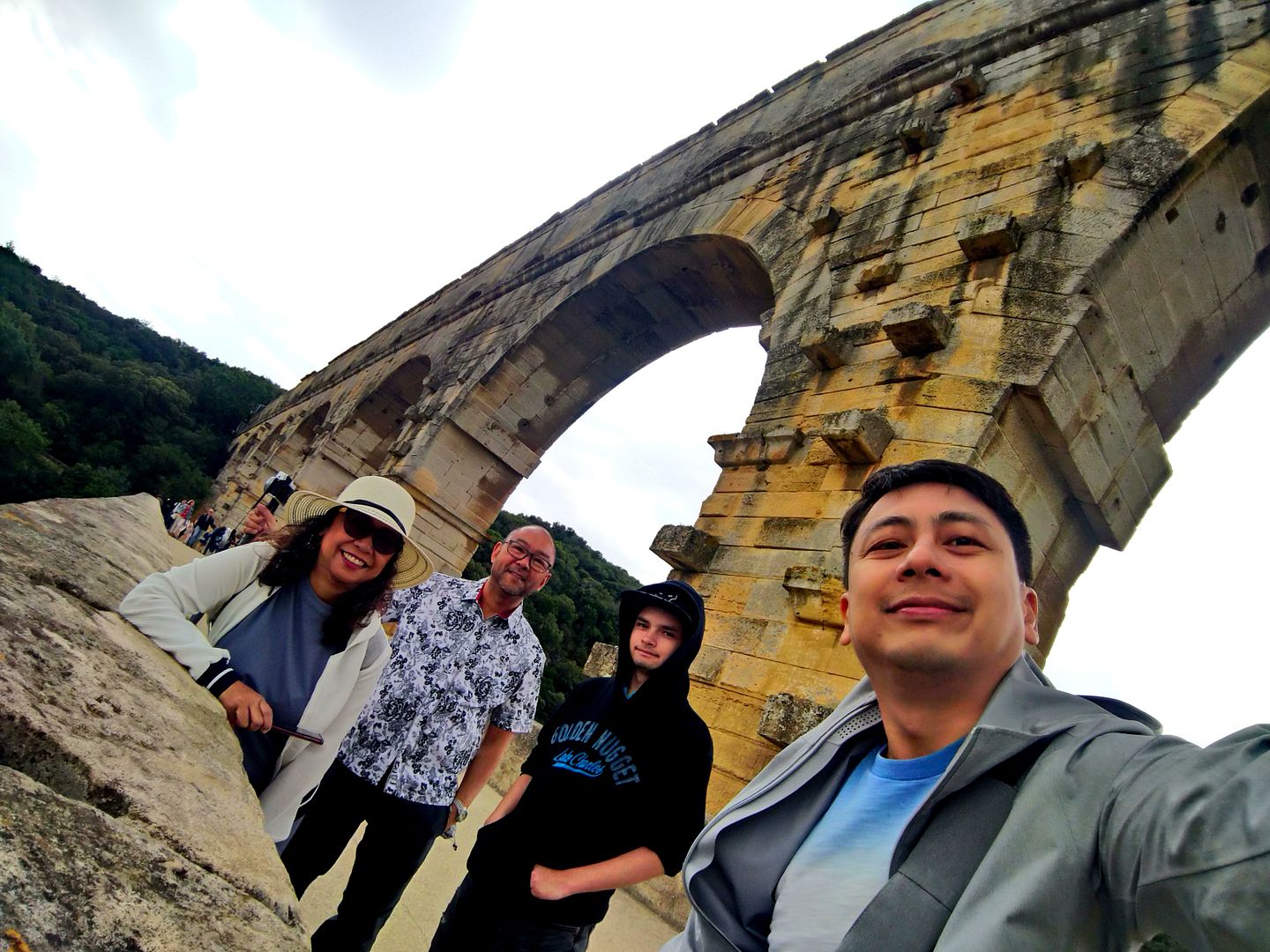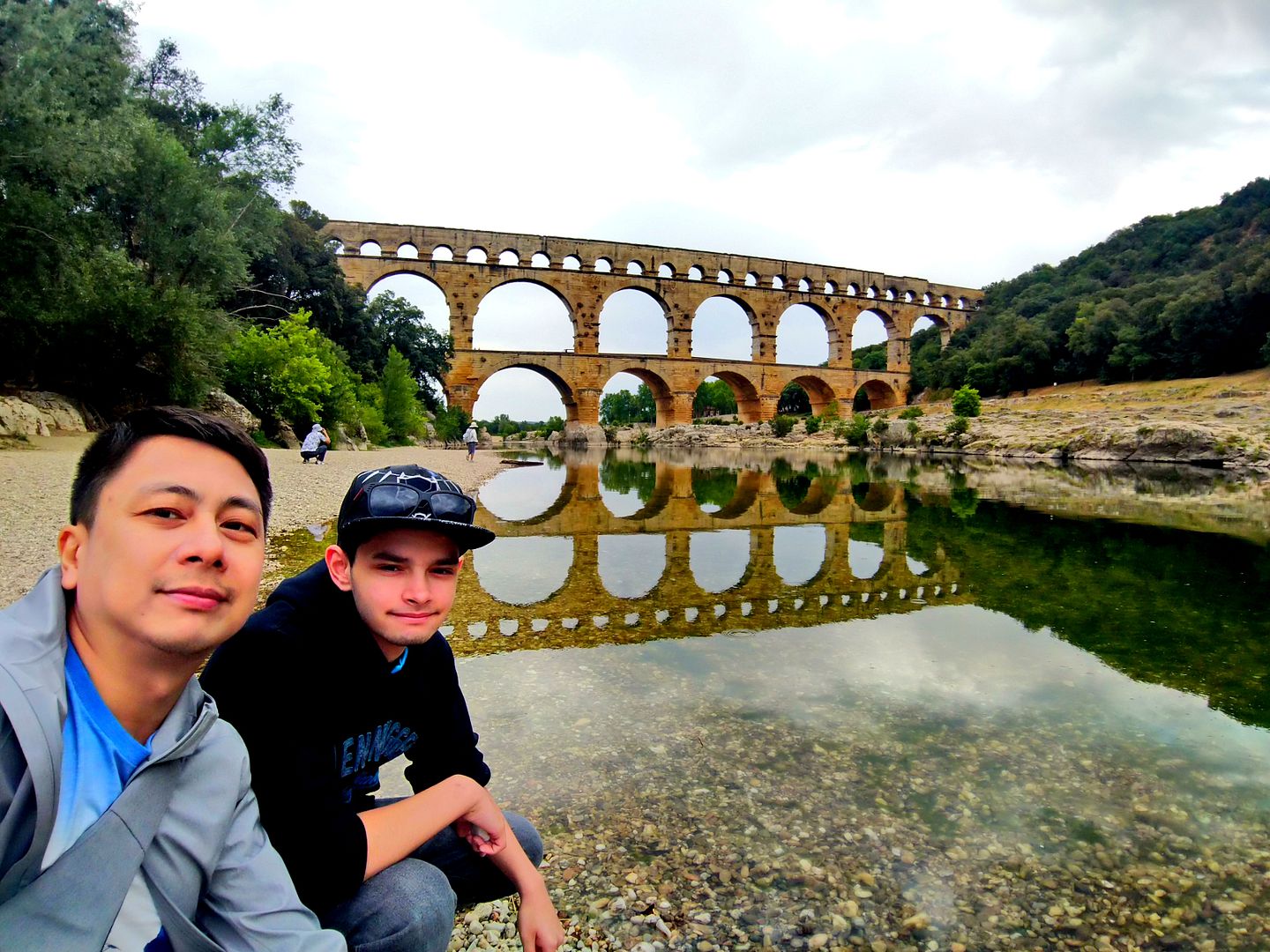 Centuries rolled past and this "technical and artistic masterpiece" eventually did threaten to collapse. Time almost won, but fate intervened. It reached a state of disrepair during the rule of a Roman-stanning 19th-century French ruler, Napoleon III. He restored Pont du Gard to its original glory. Water may have long dried up, but this veritable "bridge through time" continued to convey Roman cultural heritage from age to age.
Thank you for reading! Your support is much appreciated. Donate now: