Mandalay and Bagan, Myanmar
May 28 – 30, 2018
Myanmar was the place for an organic foodgasm. Processed Western food was hard to come by and fast food chains did not exist in Mandalay and Bagan. I lived on local cuisine of mainly fresh herbs and spices with some meat and fish thrown in. It was the healthiest diet I had ever maintained in consecutive days.
MinGaLaBar Myanmar Restaurant
On our first day in Mandalay, Jo and I searched for the best restaurant in town. Online results unanimously touted MinGaLaBar. The cab dropped us off to what looked like a two-story colonial house: high ceiling, wide windows, teakwood tables, mood lighting. Such elegance came with a price, or so I thought.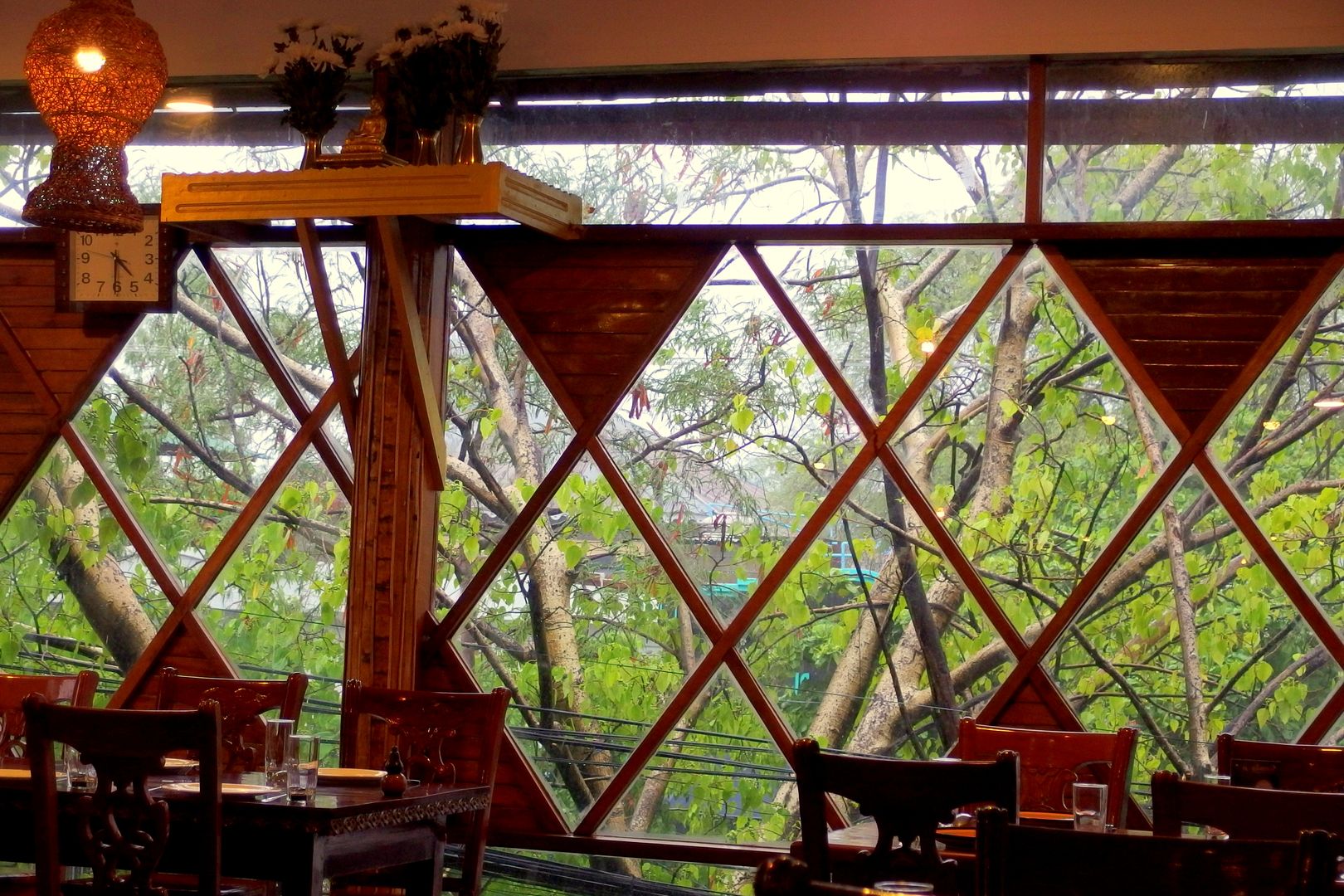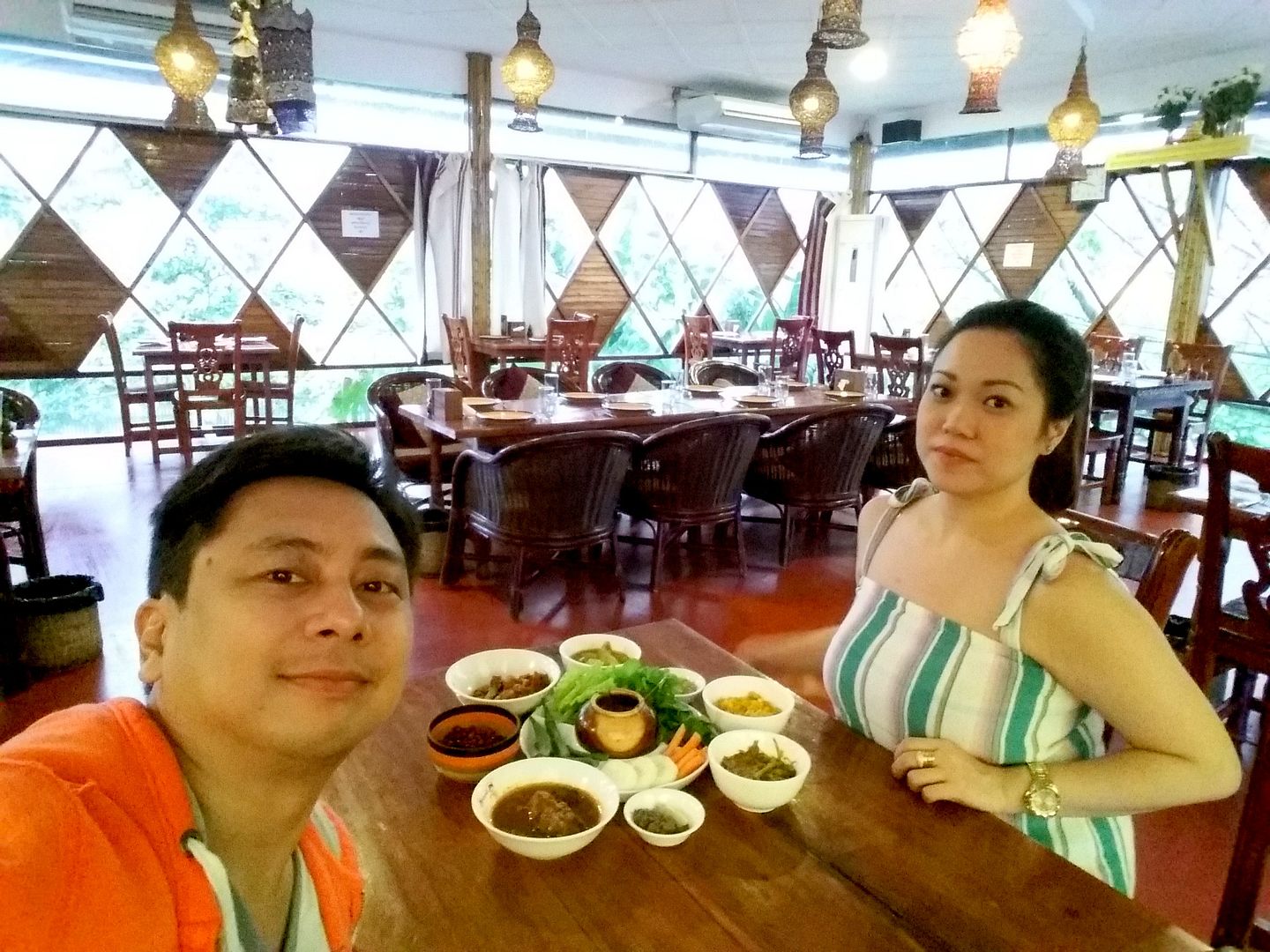 The dishes were surprisingly affordable. Servings would be small for the prices, or so I thought. Serving style was similar to Korean: a sumptuous array of veggies-heavy side dishes and sauces accompanying soup, appetizer, main course, and dessert. Unlike spicy Korean, tastes and textures were varied and rich. Garden-variety vegetables and nuts dipped into strange spices and sauces initially shocked my taste buds, but I soon got the hang of the fresh combination of flavors.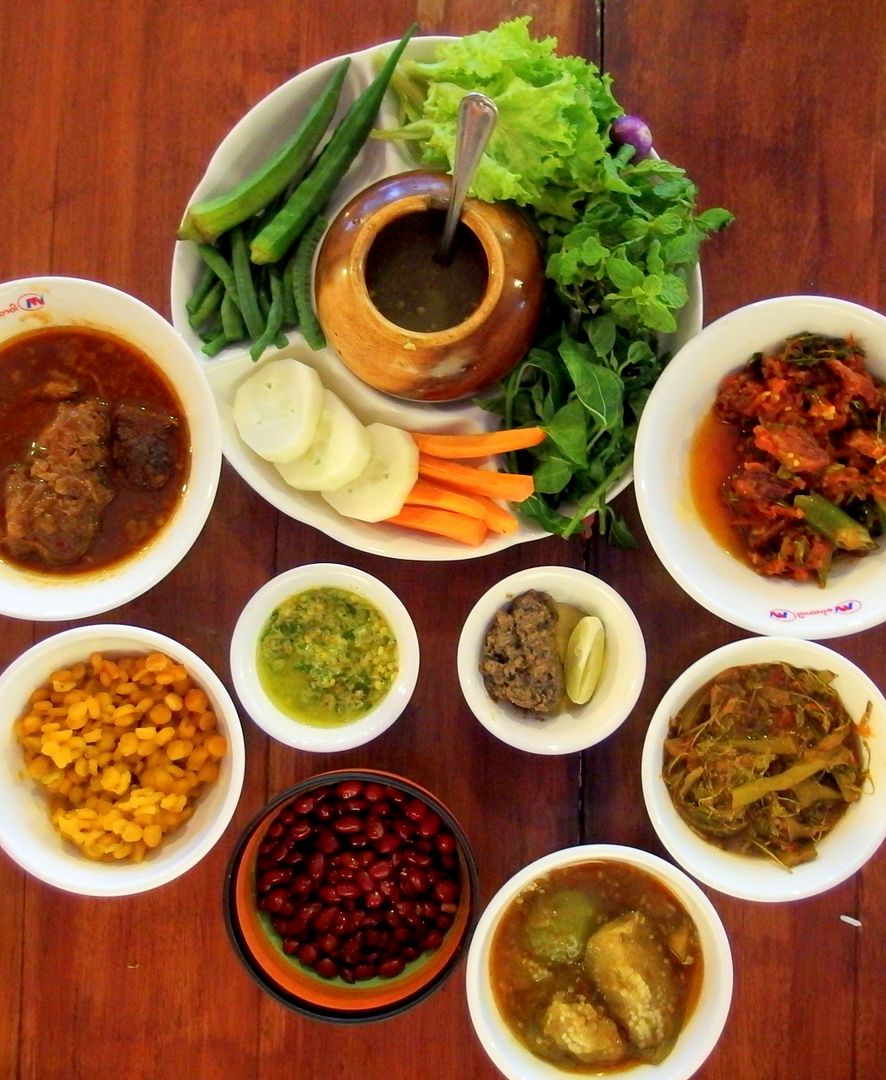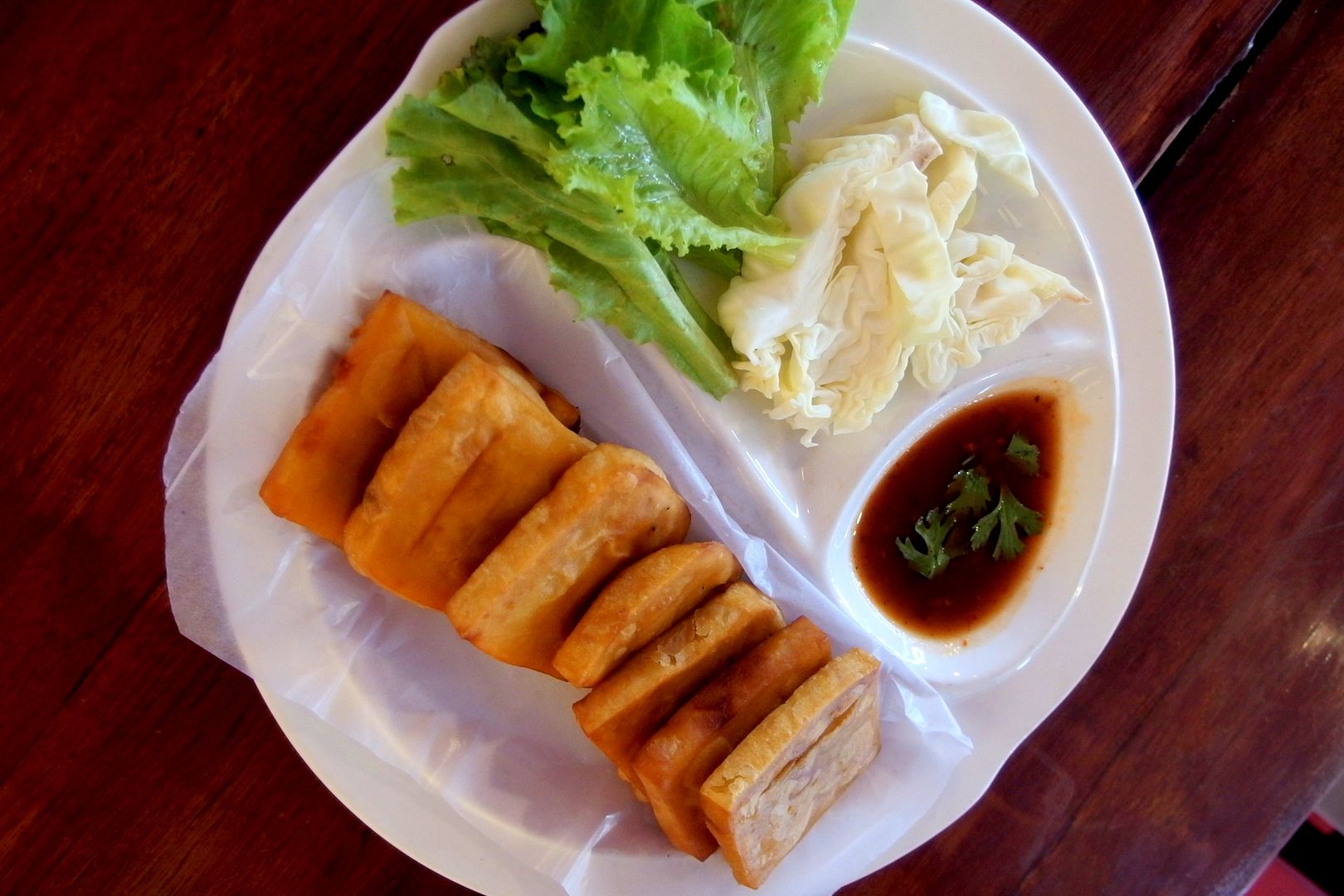 Shwe Ganan Seafood Restaurant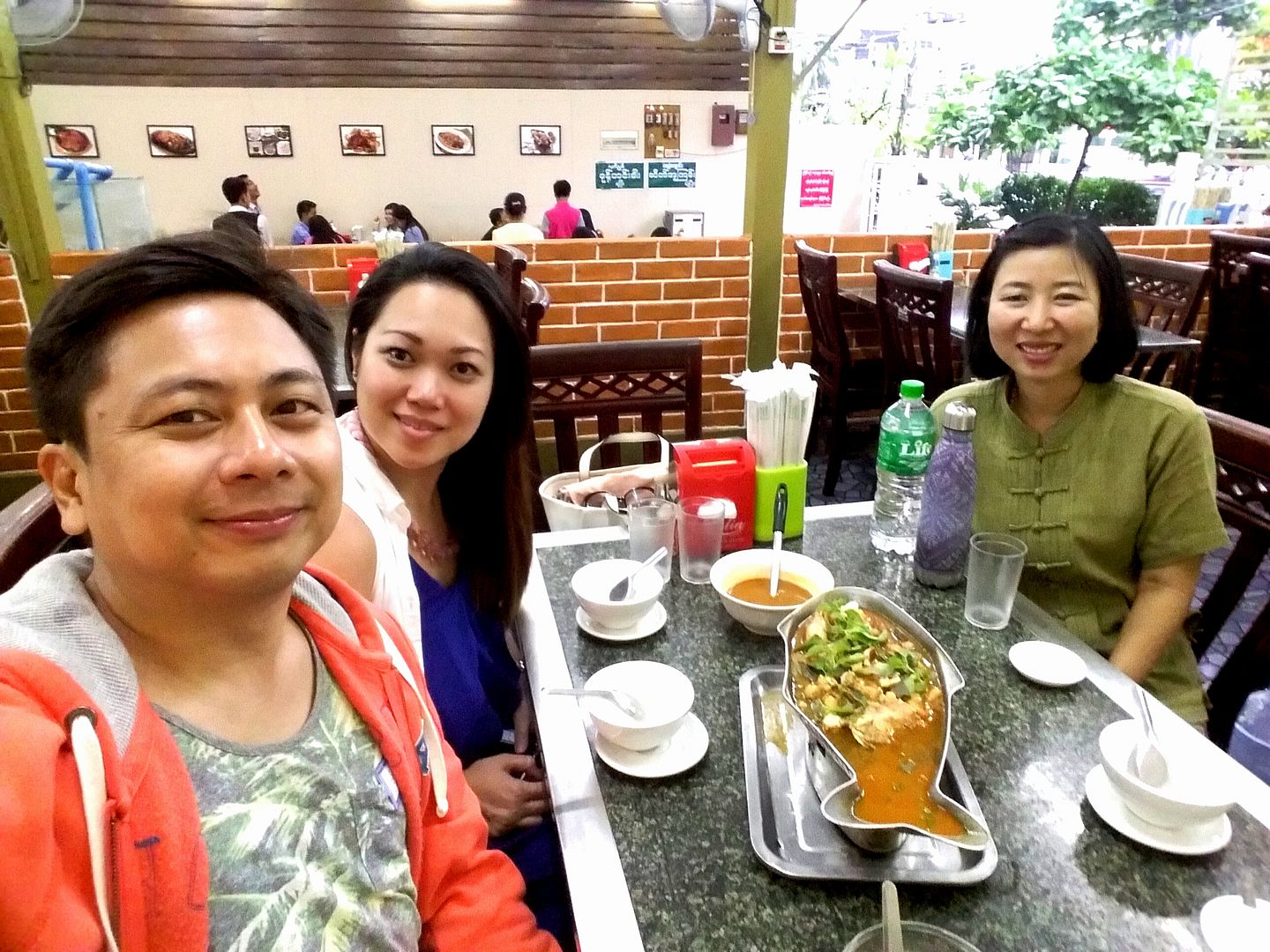 My former language student, Phyu Phyu, invited us to a Rakhine dinner. Rakhine, a coastal state 800 kilometers south of Mandalay. was known for low-salt, low-oil seafood dishes. Unlike MinGaLaBar, Shwe Ganan was not fancy dining for tourists. It was clearly for local people as it didn't bother with an English sign. With full capacity and quick turn-over, it was a popular choice as well.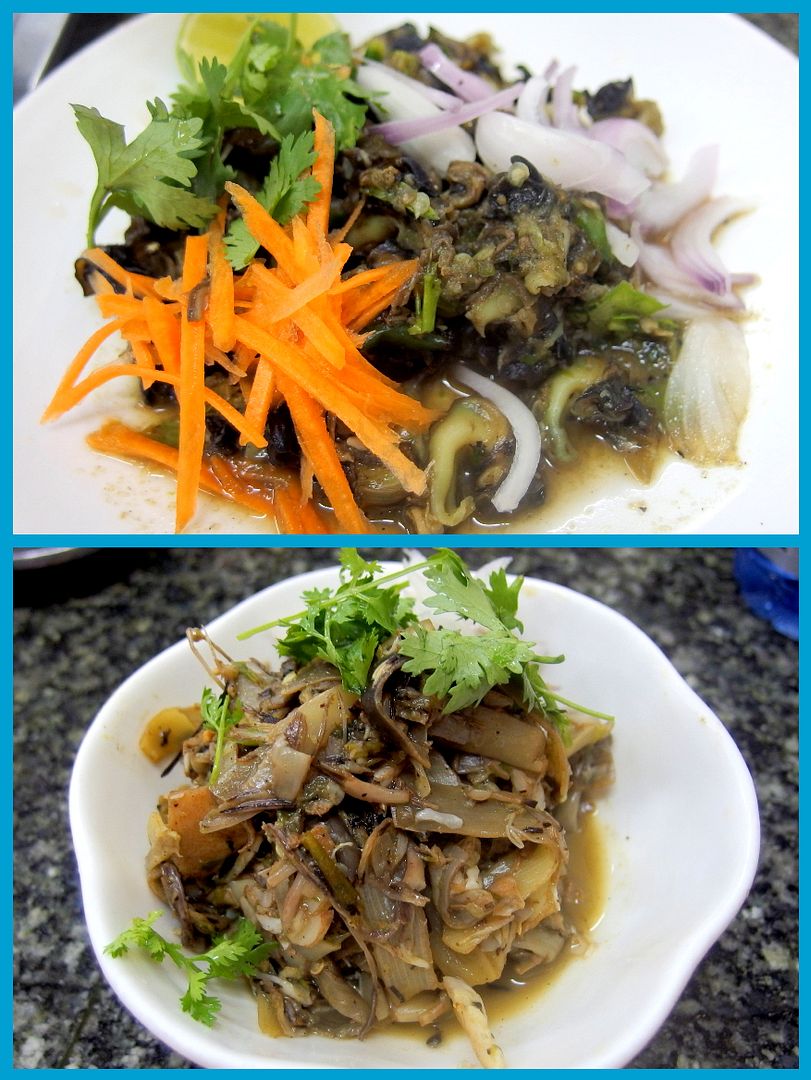 My eyes widened when the waitress served a dish swimming in curry-red soup in a fish-shaped pan warming atop a charcoal burner. The food was quite a mouthful as was the description. Despite the fiery color, both soup and fish were not overly spicy. Rakhine side dishes were vastly different from local Mandalay in taste and texture. My tongue could not get used to the grainy bits and the flavors I could not put a taste bud on. Honestly, they were an acquired taste and I never got to acquire it.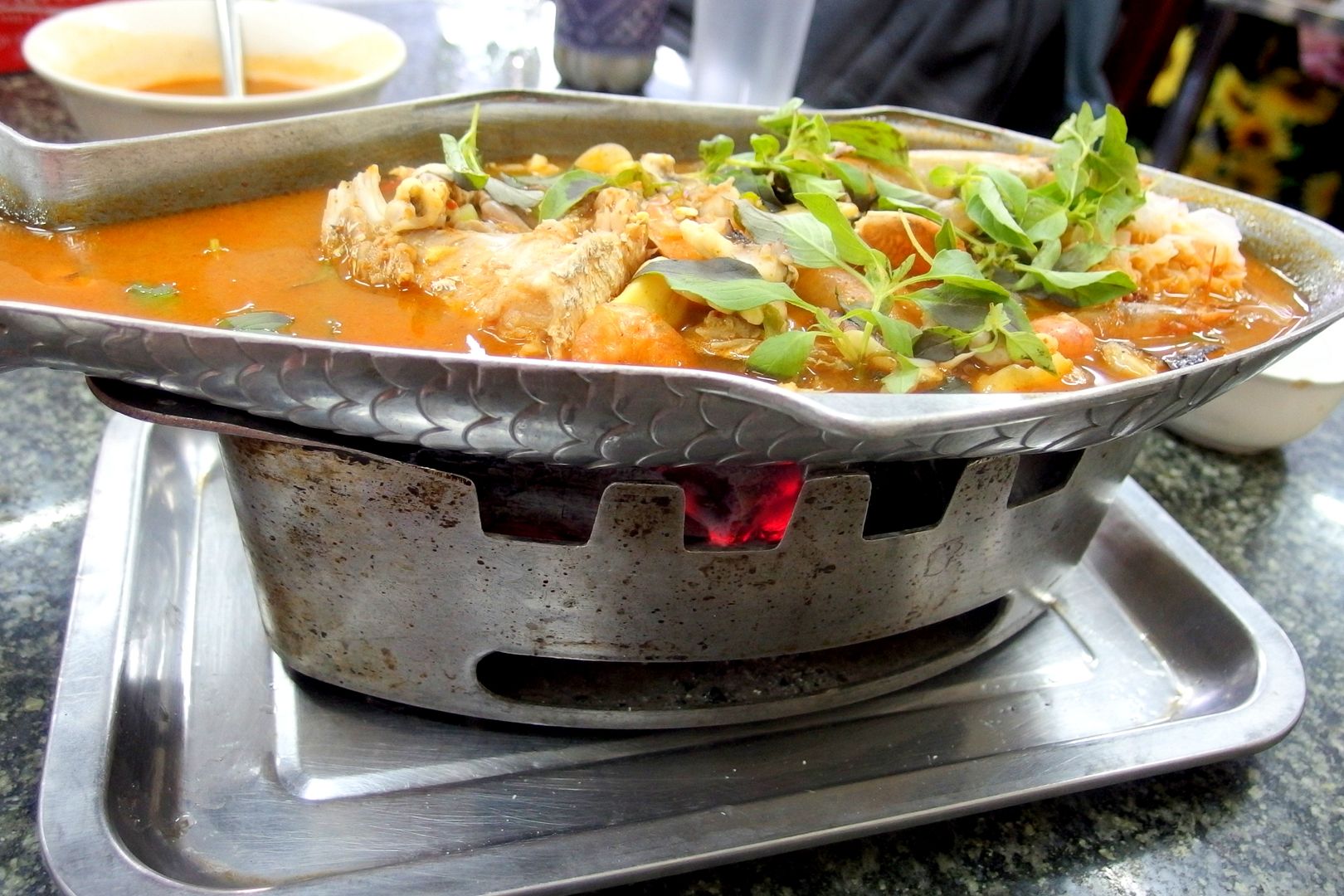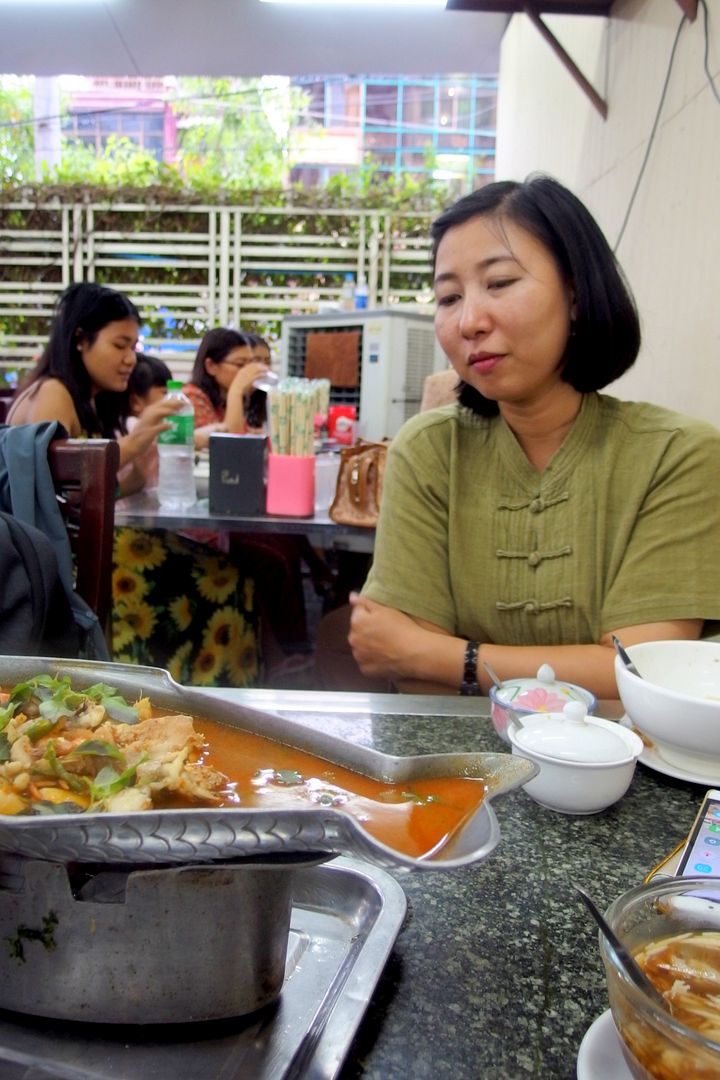 Half the fun of this dinner was catching up with Phyu Phyu who had gone far in her career and travels since she was in my classroom. At the end of the night, she graciously gave my friend Jo a lift on her motorbike. I, on the other hand, rode on the back of a hired motorbike whose driver was reeking with alcohol. I beat the girls to our hotel – in one piece, much to my relief.
Golden Myanmar Restaurant
Jo and I took the night bus to Bagan. The next day we were lunching at Golden Myanmar Restaurant, a roadside stop for tourists after their temple run. The wide unpaved parking area for horse-drawn carriages indicated its popularity in the tourist trail.
Side dishes came in an array of bowls, but unlike in Mandalay, they were more heavily meat-based. That was not to say there was a dearth of veggies. A salad platter was served brimming with green leafy goodness and julienned juiciness. The buffet meal was bookended by sweet and tasty diced chewies, easily my favorite parts of the meal.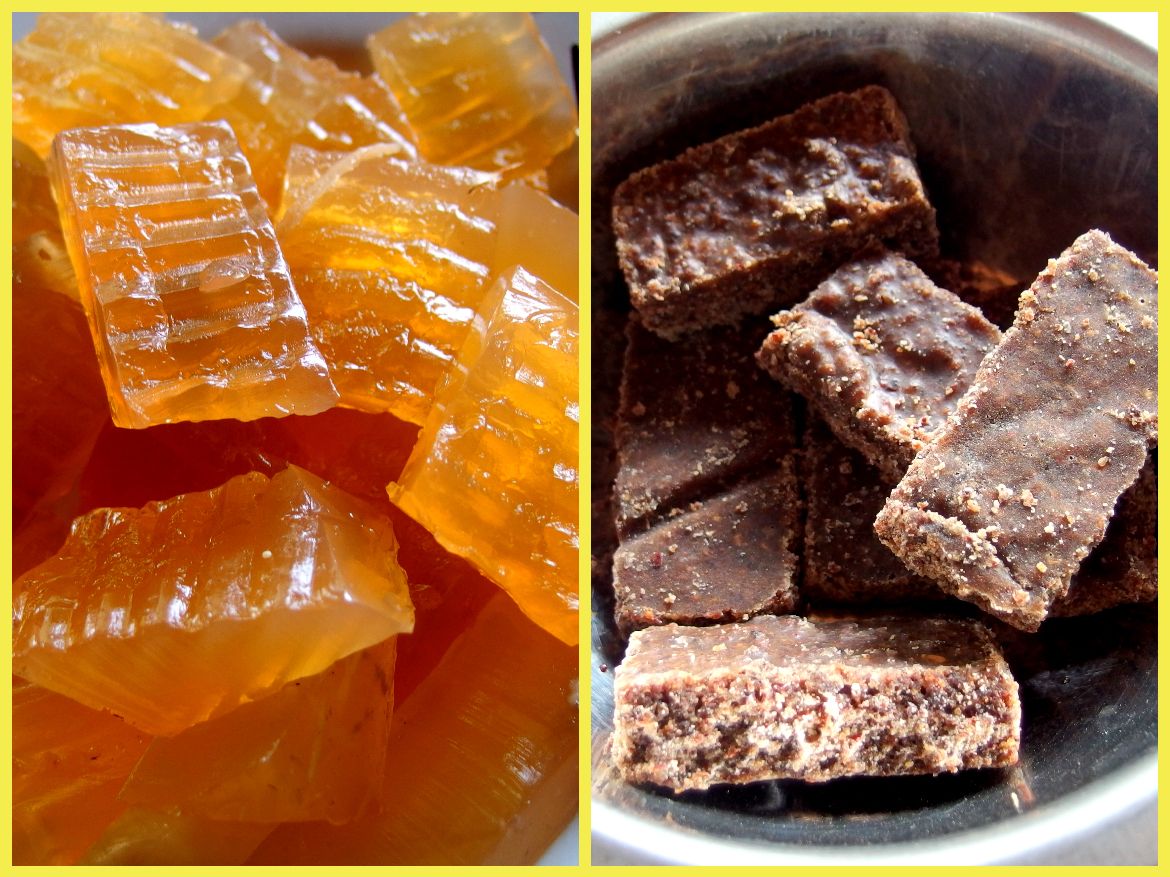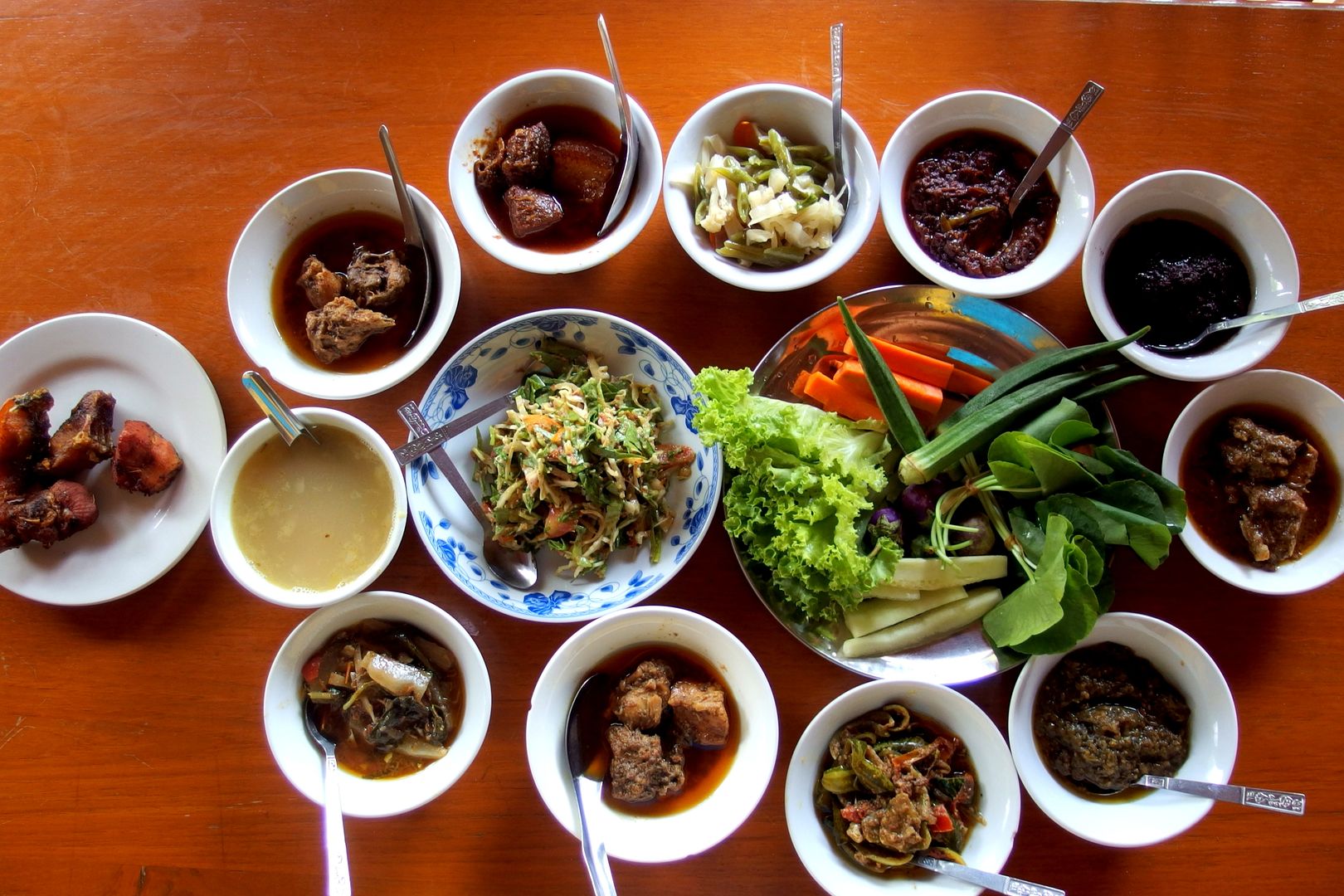 Despite the influences of neighboring cuisines, Myanmar food held its own. It was generally not as spicy as Thai and Indian, not as oily as Chinese, not as uniform in taste as Vietnamese. Ingredients may have been similar with those in the region, but the combinations of spices, salads, and sauces set it apart. The downside: it was not as strongly scrumptious as any of the aforementioned cuisines. But as a dose of healthy organic food, it topped the menu.
Thank you for reading! Your support is much appreciated. Donate now: