Marrakesh (Marrakech), Morocco
June 25 – 27, 2019
Marrakech lent itself well to urban trekking. Ki and I explored this walking city exclusively on foot. Wide sidewalks shaded by trees, tall and short, were irresistibly welcoming. But a stretch of Avenue Mohammed V along gentrified Gueliz had a surprise up its sleeve: a row of tree sculptures. It was a genre of public art that we were not familiar with.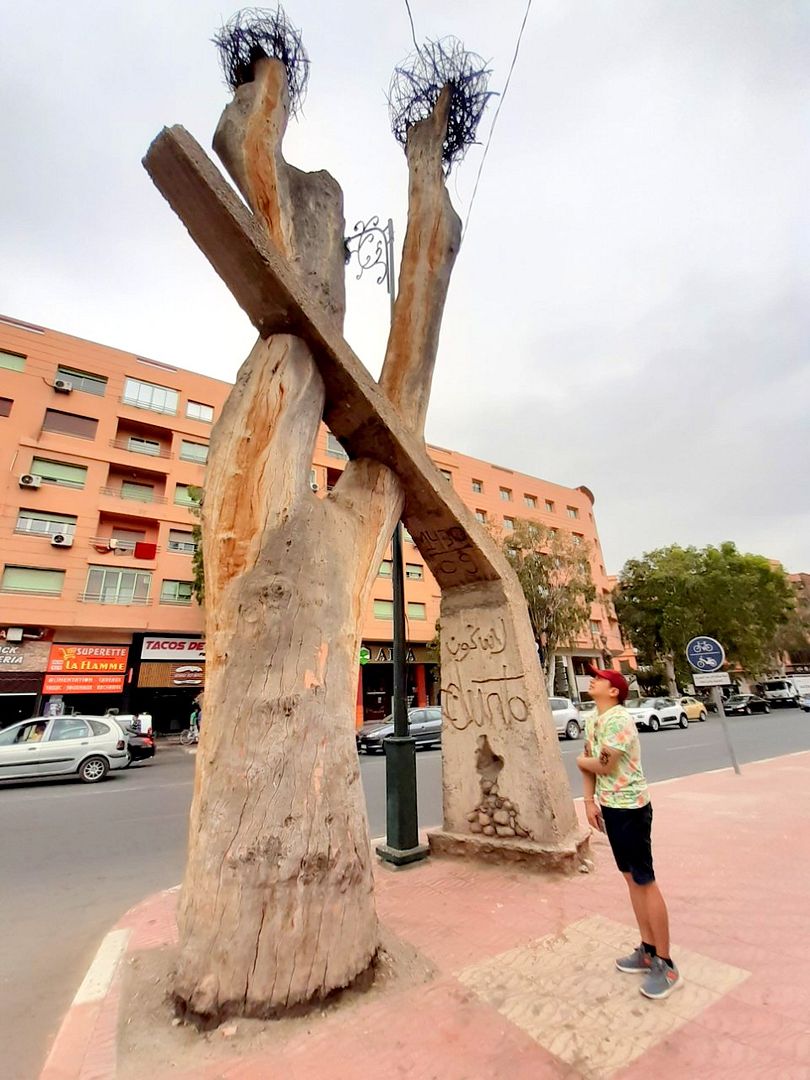 Massive trunks of withered eucalyptus trees, giving a new meaning to dead logs, had been carved and burned into distorted faces a la Picasso, grasping hands, a cello, and other forms I could not make heads and tails of. The depth and details of the etchings were awesome as was the lucky accident that led us to this part of town. Our discovery felt organic without a planned itinerary.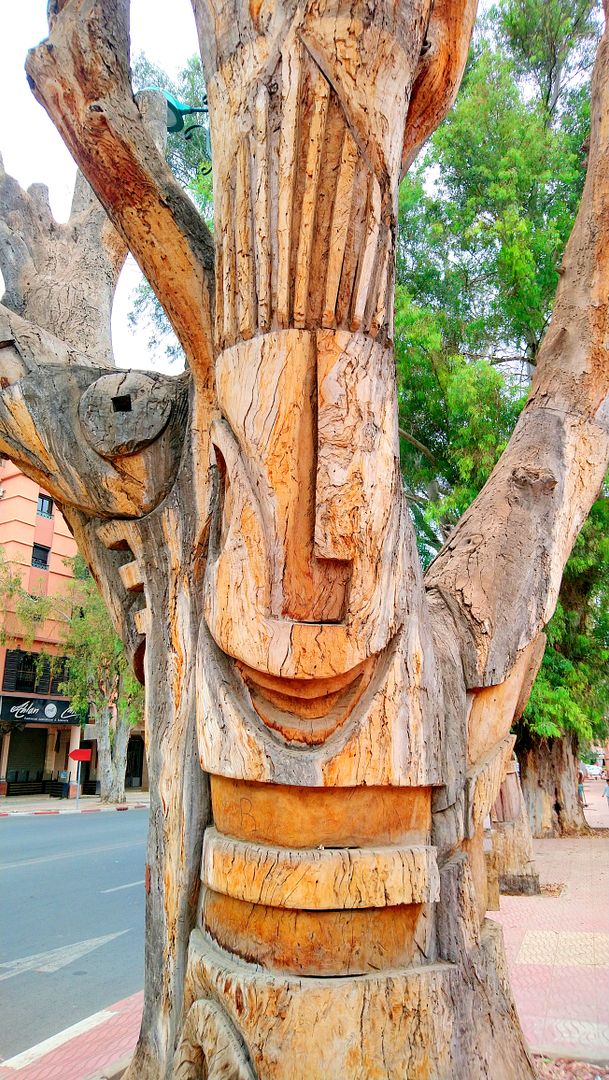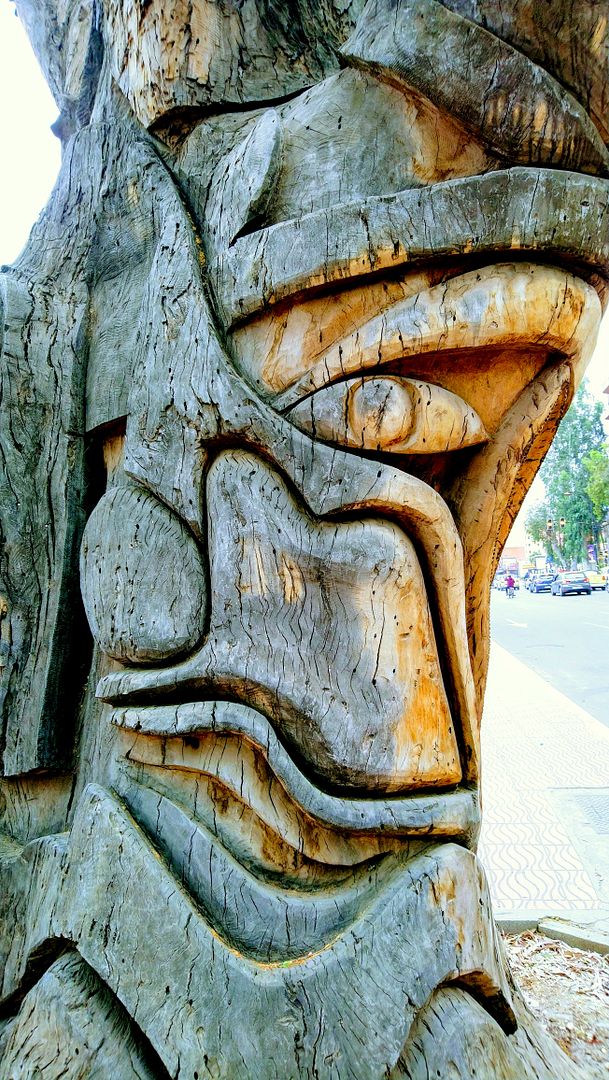 Google revealed the artist to be Moulayhafid Taqouraite and that his tree art had adorned the sidewalk for at least ten years. I would've wanted to ask the artist about the circumstances surrounding the death of these trees. Were they dead before being turned into art? Perhaps ignorance was bliss. The other possibility would get in the way of my appreciation.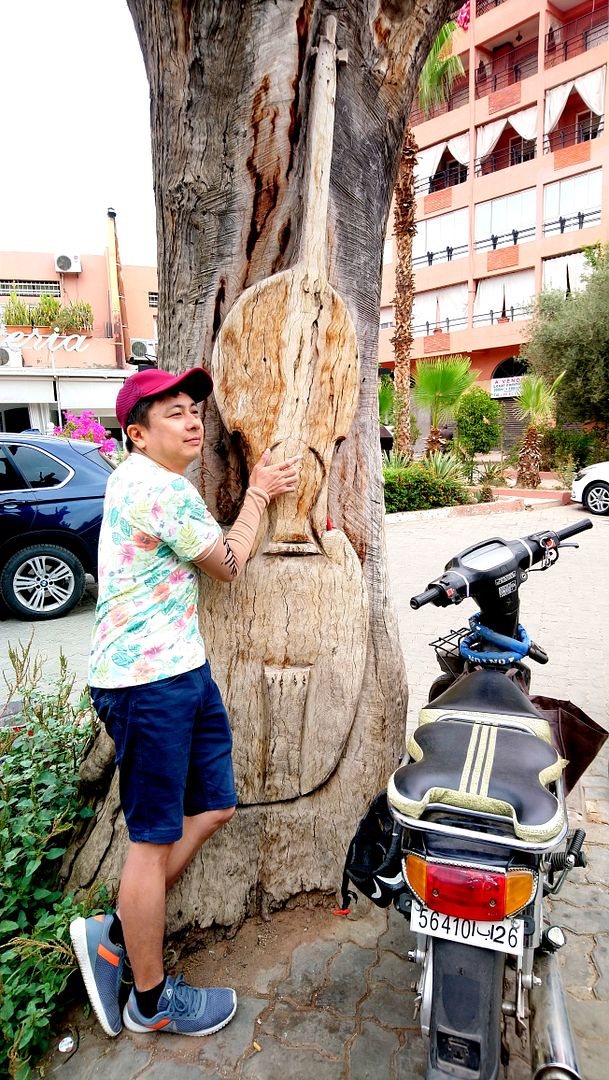 Further down the road toward Bin Lkchali, we found a few carved trees that still had leaves and life. An art critic called it "an affecting metaphor for the symbiotic nature of life and art…the trees aren't going anywhere anytime soon, and neither, one hopes, are the artists."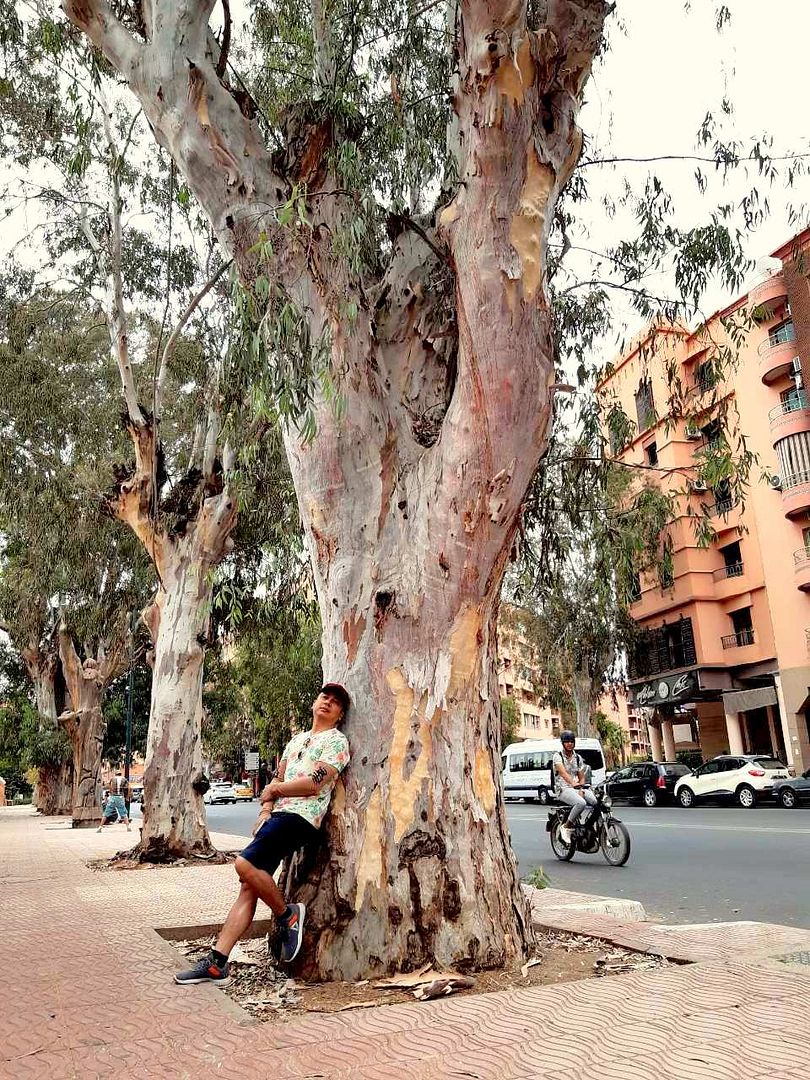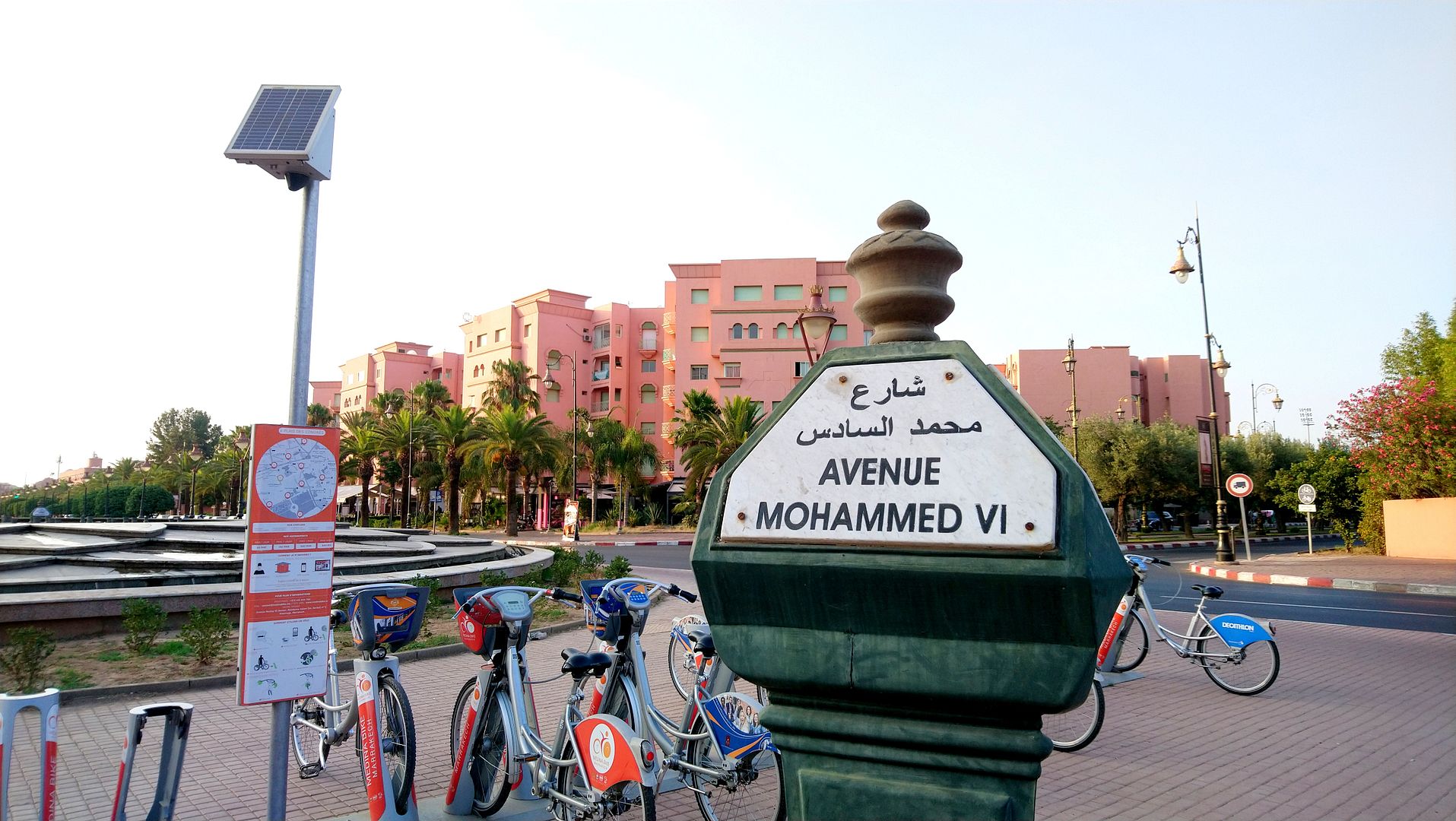 How silly of me to expect Marrakech to be one huge souk it was known for the world over. In the context of North Africa, the city was ahead of its time, not stuck in the past. Morocco had chosen it to lead the continent in solar technology. The Red City, the nickname of Marrakech, turned out to be green as well.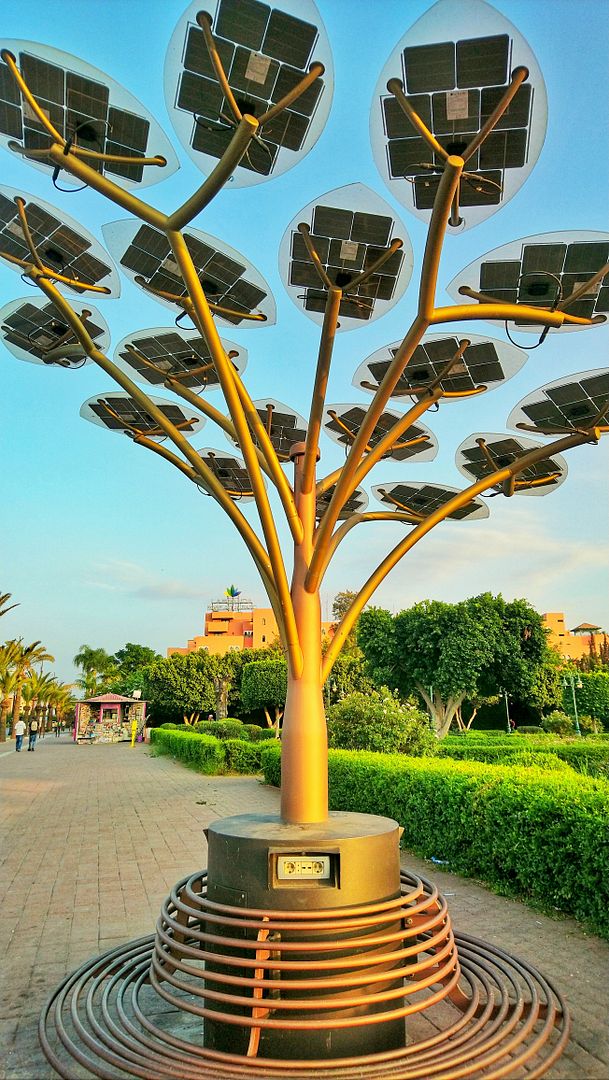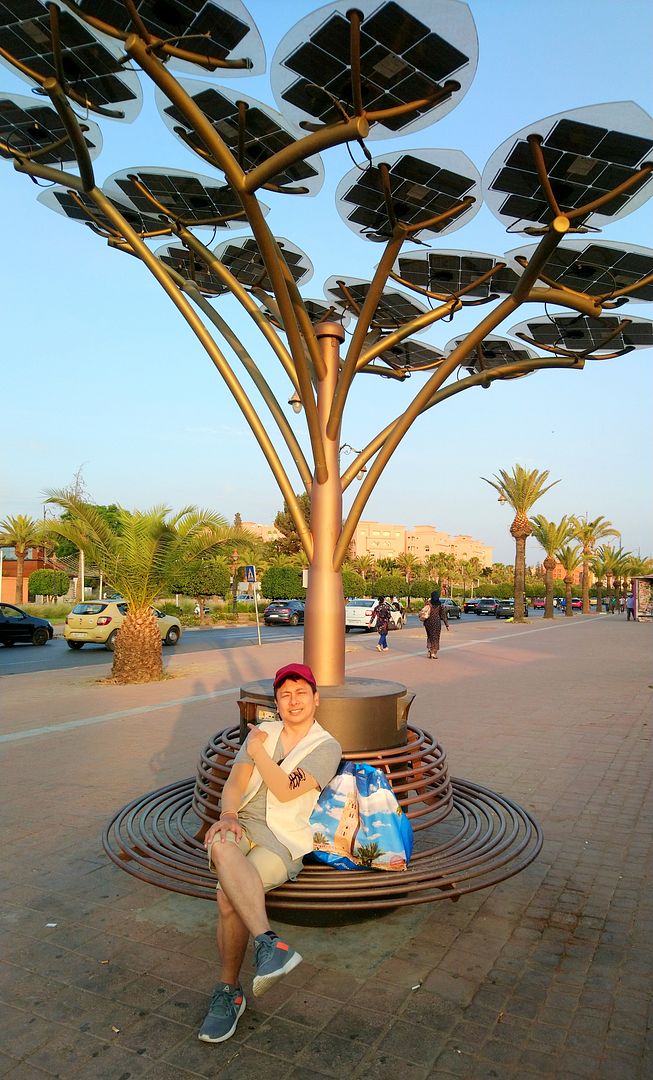 Over at Boulevard Mohammed VI, a metal tree with fiberglass fronds had sprouted on the sidewalk. Up close it was a solar panel tree that stood as a public charging station. What an opportune and convenient discovery. We were at the final leg of our day's walk and I needed to plug in my dying phone.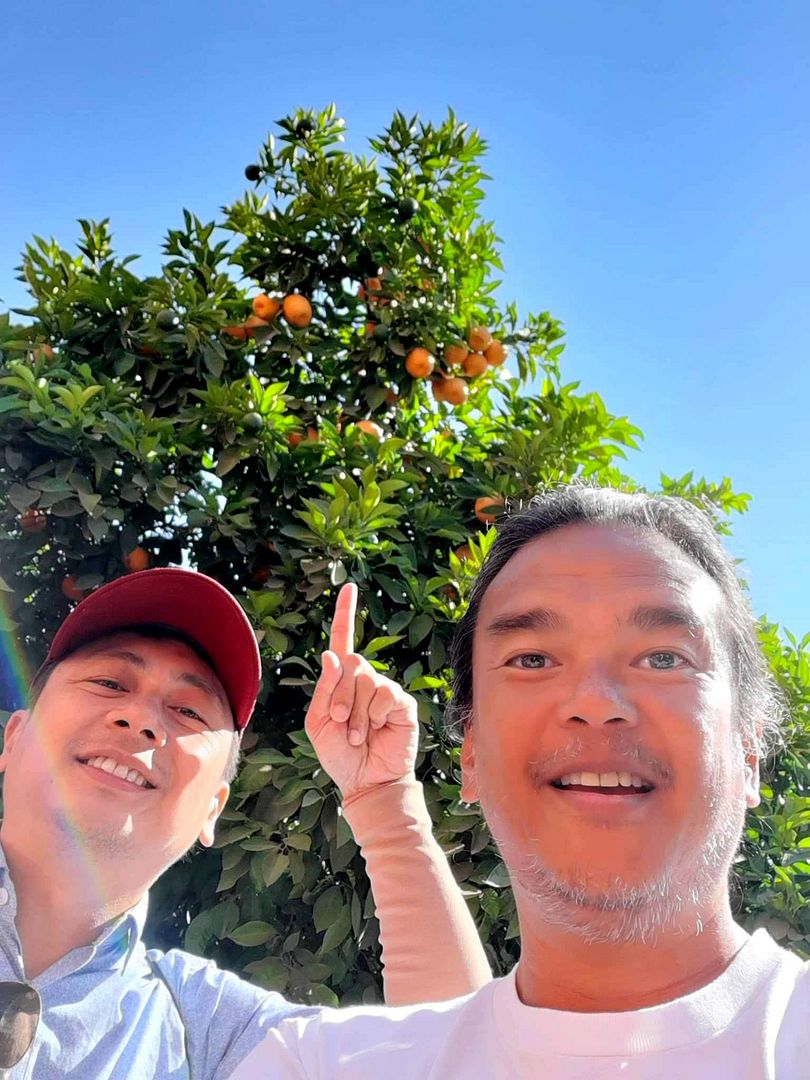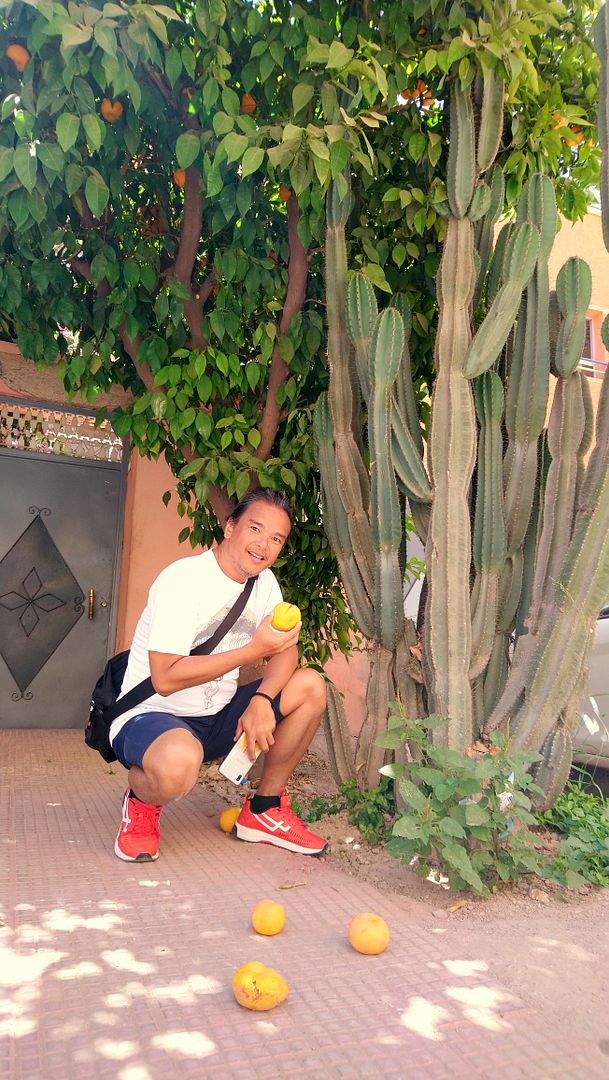 As that man-made tree recharged gadgets, so did natural trees revive the soul. We breathed in the expelled oxygen from ornamental trees flanking the streets of Marrakech, mostly oranges. Many of the trees actually bore fruit. We wondered who harvested them as we noticed locals not minding even those that had fallen on the ground.
Google, our virtual tour guide, schooled us in public horticulture. This inedible variety of orange lacked the sweetness and succulence of tangerines or mandarins; Moroccans used them as air and water fresheners.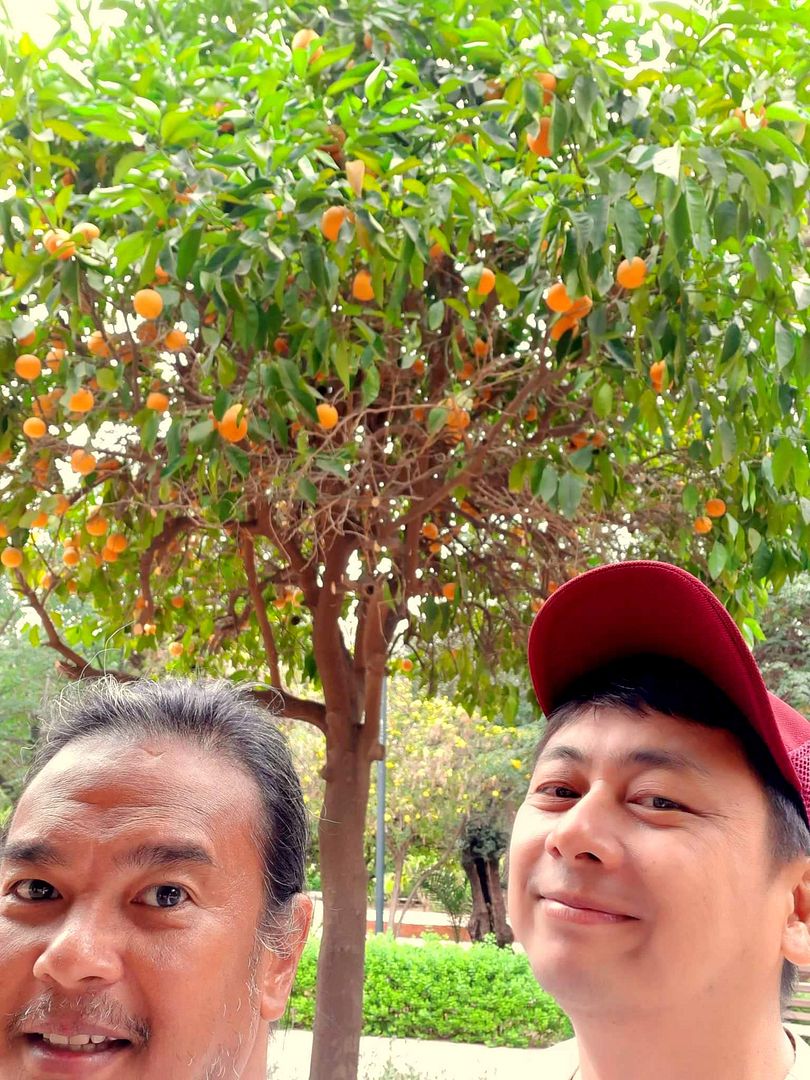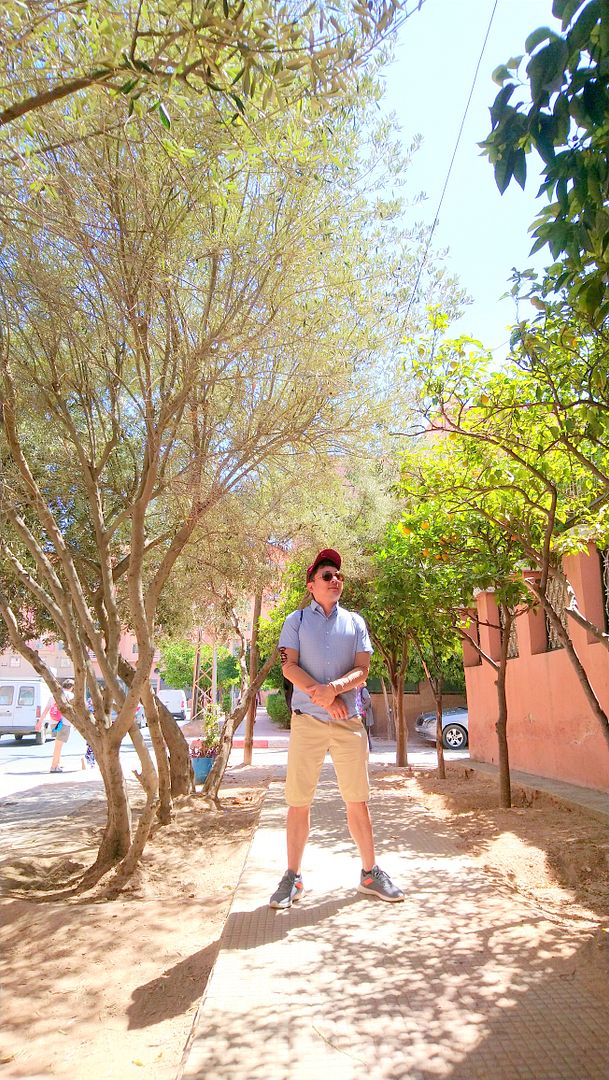 If they weren't oranges, they were olives. The region of Marrakech had led the country's production of table olives, after all. The street variety, likewise, bore inedible drupe. What they lacked in fruit, they made up for with resilience. They could withstand Basia-stanning tourists hugging olive trees for good luck.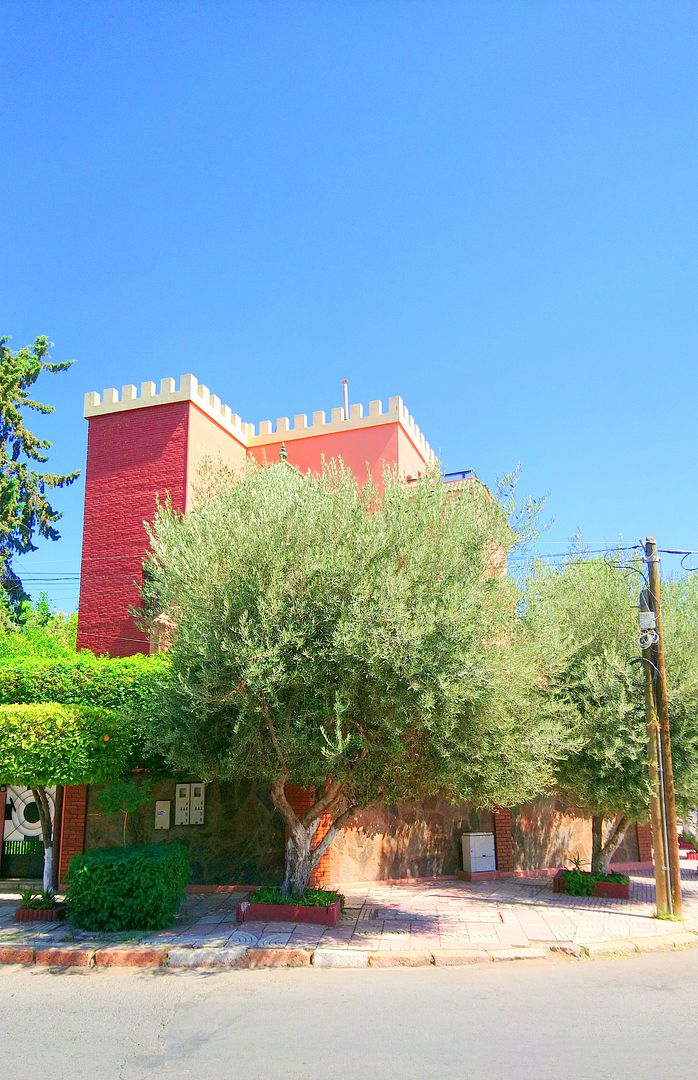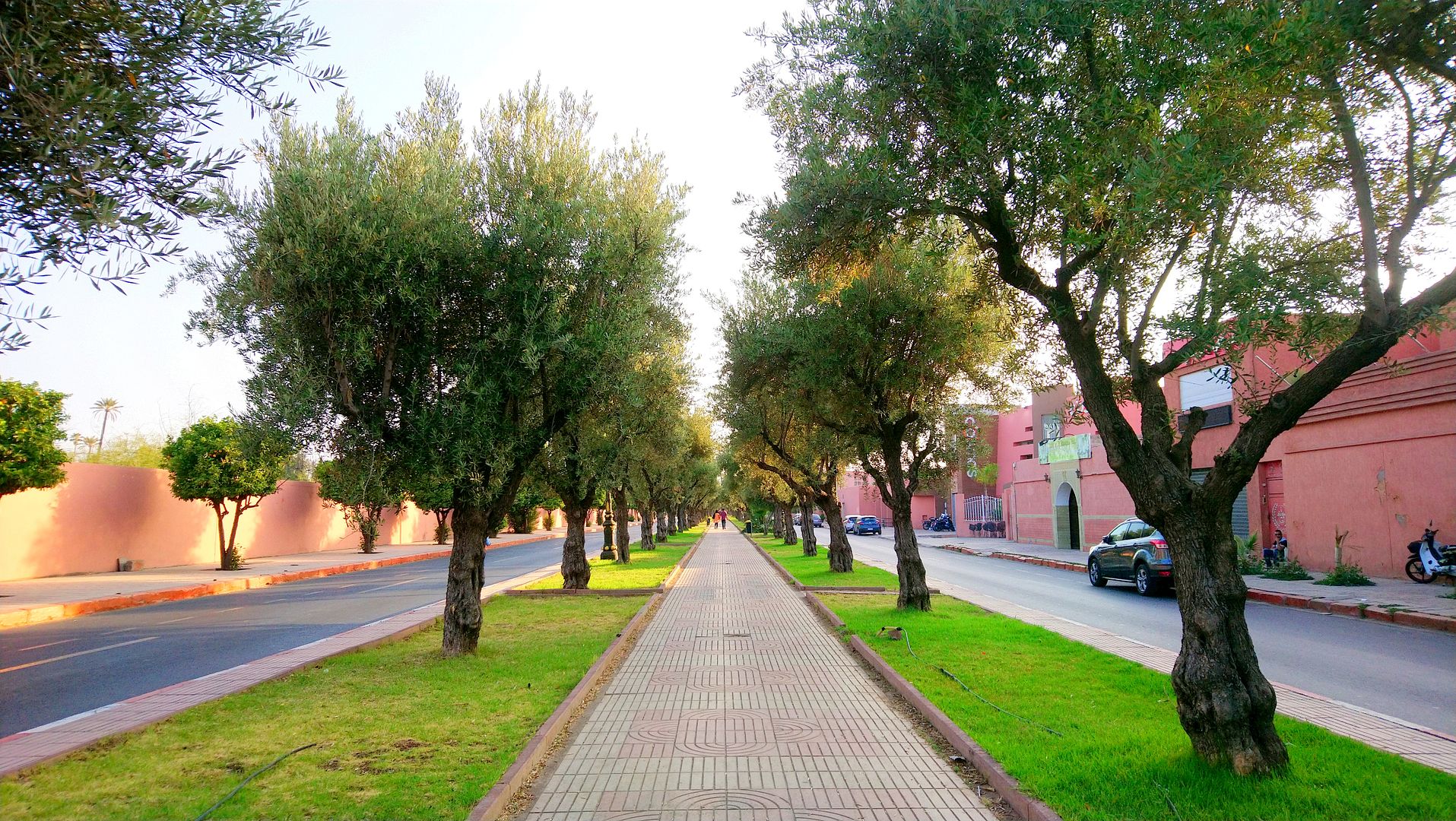 Short and gnarly, olive trees, nonetheless, made for ideal ornamental plants as they imbued softness to rocky ground and volume to wide spaces. Landscapers employed this to dramatic effect in the posh neighborhood of Hivernage. Twin rows of olive trees flanking the jogging path on the traffic island of Avenue Moulay el Hassan deepened the diminishing perspective. It was the best location for a public Zumba video, a tradition started by my brother during our trip to France that I carried on in Morocco.
Ki and I never felt the need to take any form of transportation during our entire stay at Marrakech, save for the taxi ride to the airport. Urban trekking was the way to go in this walking city with all its wide open spaces, but street trees bearing art and technology took the experience to a whole new level. It was pleasant, practical, and truly peachy. Hugging an olive tree paid off. Basia might have been on to something.
Thank you for reading! Your support is much appreciated. Donate now: