May 12, 2019
I travel, therefore I write. Or I write, therefore I travel. It's my version of the chicken and egg conundrum.
It hardly matters as my online alter ego, The Transcendental Tourist, celebrates his 10th birthday. When TTT turned five, I expressed surprise that he lasted that long. Now that another five years has passed, I'm more assured of his longevity. TTT has transcended even the rise and fall of blogging as a platform for sharing online content. In the advent of vlogging and memes, TTT remains true to his calling – old school traveling and writing.
As I look ahead to TTT's second decade, I look back on the inspiration that created him: my mother and father.
It was Mom who inspired my love for travel. She argued for my excused absence from grade school to take me on a grand North American tour. We spent the entire summer of 1980 on a cross-country trip from California to Connecticut with a bit of Canada in between. We took Greyhound buses, Amtrak trains, and American Airlines flights. We stayed with local host families, friends, and relatives. We immersed in their culture and daily lives. I have since become a DIY tourist as such travel style is Mom's legacy.
It was Dad whom I got my love for writing from. He was a published writer in his youth. His literary gift went squarely to my sister. All I got was his persistence in putting pen to paper. Pre-blogging, I wrote my travel memoirs as letters as Dad did decades before. Writing was an avocation he gladly dispensed for free. Similarly, I have not monetized my website. Writing is its own necessity as it is Dad's legacy.
And so this is more like it: I am my parents' son, therefore I travel and write.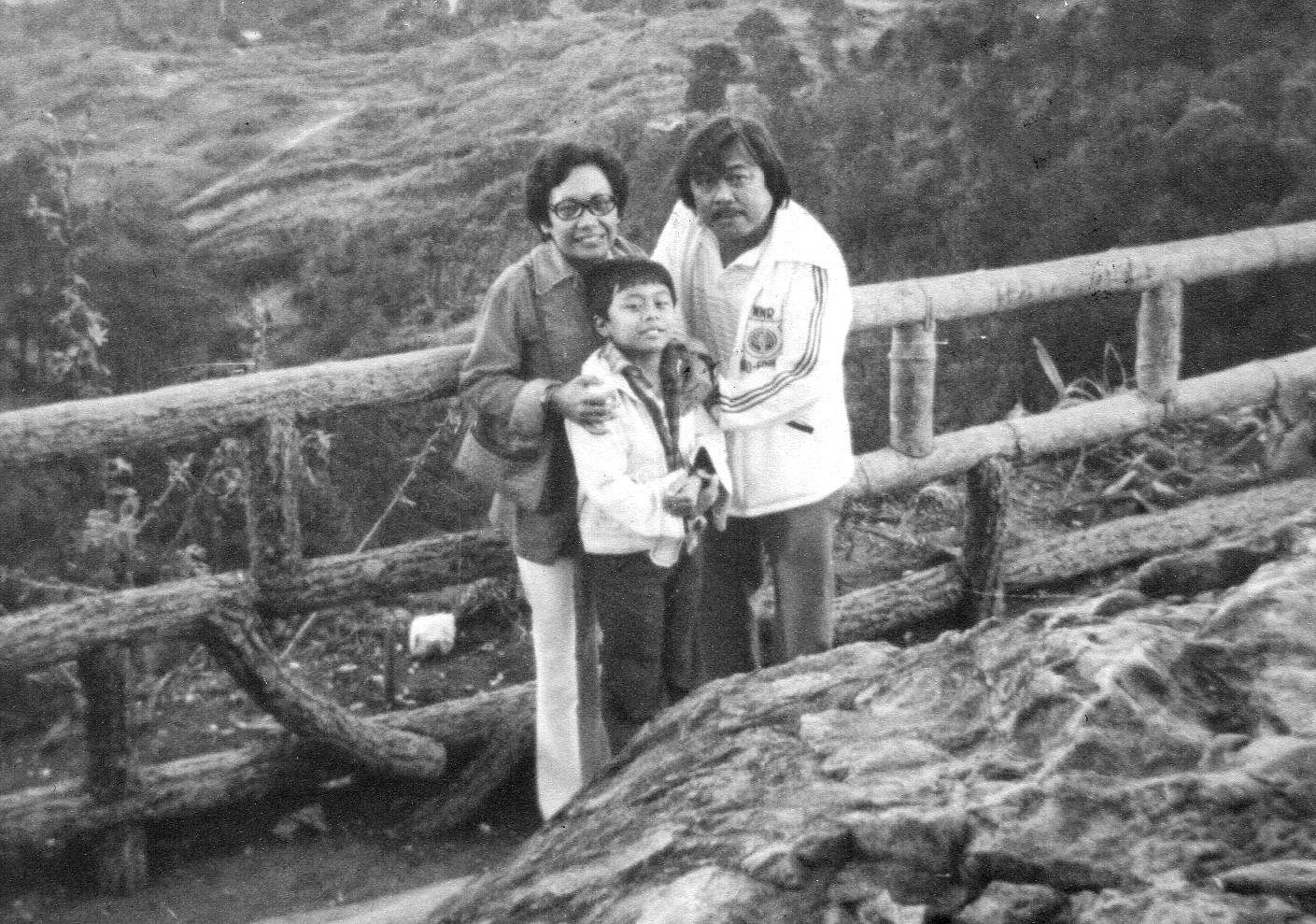 A decade thence, an apology to TTT is in order. I have not bought an internet domain nor found an audience niche for him. I limit my post sharing to the few followers of his Facebook page. To give an illusion of readership, I twisted the arms of friends to contribute retrospective or testimonial pieces for this anniversary post.
And so, with profound appreciation from TTT's errant heart, here are their words:
My fellow Rebel Heart, Edouard:
Transcendental has the word dental. But the blogger who went to dental school may not have thought of it as he does not think of his literature as confessions on a travel blog. He doesn't get to be a dentist in his narratives, but he gets to be several characters in tales that convey his longings and yearnings.

TTT is that ESL teacher who goes out of town with his students. He is that Christian boy who seeks the solemn in places of worship from cathedrals in the Visayas to a sea of temples in Myanmar. He is that beach bum who makes love to the sun in islands that define paradise. He is that adventurous big city wanderer who can hop on a motor bike taxi and write a tale that can provoke ecstasy and moral abandon. He is that food and coffee aficionado who eats his heart out in the most hip and happening dining hubs. He is also a culture vulture, a history buff, an elitist vagabond with the heart of bohemian nomad. But most of all, he is a friend to the people he travels with and the people he meets.

TTT is all that. But his most award-winning moments are the narratives that portray him as TTT the son revisiting places that remind him of his parents or his glorious past, like his childhood in Bacolod and his second hometown in Shanghai.

Edward Cabato
My grade school besh, Toni:
TTT@Ten. Hooray and congrats AJ for The Transcendental Tourist. Ten years of great adventures. Ten years of providing insights into interesting people, places, and culture.

Your blog makes me and, for sure, other people as well to see and experience places that you have been to. The interesting part is that you get to showcase not just the best ones but you also have the ability to look at them with a silver lining. Where negativity must not grow and prosper. 😀

I had the privilege to travel along with you at one point during our trip to Antipolo and it was filled with fun and excitement. Every time I look back at the photos and your very delightful and well thought-out article, it makes me want to go back to those places we've been to and it makes me crave to go to other places.

Your blog and your articles serve as a compass for many to go on an adventure and embrace life.

Congrats, good luck and more power to The Transcendental Tourist! May you have more years to come. – years filled with adventure, love, peace and happiness. 😍

Antonieto Barobaro
My favorite contemporary Filipino author, Jack:
AJ Poliquit writes in style. His topics are diverse. Some are essays of travel. Some are narratives of human interest. But one thing is common in these pieces: he writes with passion. He takes us to places in the world and regions of the heart we never expect to visit. And in the end, we are offered to see new vistas and to gain valuable insights from the seemingly mundane and ordinary things and experiences. This is a rare gift coming from a true raconteur.

John Jack Wigley
My hispanohablante amiga, Wowie:
I have been following and reading TTT since it started. AJ is able to take the readers to the places he visits. He describes his travels so vividly and with so much adventure! I always look forward to reading TTT! Congratulations on your 10th anniversary! Wishing you all the best in your next travels!

Rowena Delos Reyes
My co-educator and co-bish, Edwina:
Congrats, TTT! What are we celebrating? For me, it is your authenticity and commitment.

Authenticity because you have been munificently sharing to us your life and love in every blog post without receiving any monetary compensation. This is undeniably an incomparable kindness that not many choose to traverse because it is still more convenient to write for remuneration or honorarium or work promotion. But no! You are not paid. In fact, you don't want to be paid because you consider this your "pure passion." No one is dictating what you must write and what country to visit but your heart alone – the very essence of The Transcendental Tourist.

Commitment because you could have stopped. But no! You have been continuously immersing us to every culture of every country you visit for a decade now. You made the world bijou as you usher us in genuine smiles and unique traditions of the locals without articulating costs and directions. Moreover, you opened your world to us by introducing significant people who joined your travel – the most significant – your Mom. We saw her elegance and wit from the photos and captions you incorporated in your posts.

Indeed, you made us feel that travelling and learning are free and enriching through your rich lexicons and thoughtful persona.

May your pocket and knees be as powerful as your heart so you can bring us to many more different countries! Happy 10th year of globetrotting ! ❤ And I say, more power, TTT!😘

Edwina Bensal
My high school friend, Cherie:
There's a quote that "a traveler comes to see what he sees but a tourist comes to see what he has to see." Reading TTT's blog makes me see the transcendental traveler. TTT sees the journey then he shares it with us, what his senses and his heart see in each place he's been. Whenever I read TTT's travel piece, I am transcended to the place because of the vivid description. I can close my eyes and imagine myself being there as TTT travels the journey.

The most important aspect of the piece is the human connection. I appreciate the relationship that develops because of the love of traveling. The honesty of the locals as they navigate you around their home makes that journey real and accessible. Thank you for sharing ten years of your journey with us. You help us open our hearts and broaden our minds as we travel around the world with you.

Cherie Fermin Williams
And last because she submitted late – my sister and travel icon, Inday Des:
TTT @ Ten Testimonial

Dear TaTa-Tsing,

Ten years today! What an achievement for the little-blog-that-could. This blase big sister turns thrilled fan-girl at every new installment posted, especially when I think I have a chance for a cameo. Thank you for bringing me to places I have yet to visit, allowing me take vicarious adventures with you, and keeping memories of hearth and home near to my heart.

Recently, you asked: "Who still reads my old posts? Are they still relevant years later?" I told you I still share your travelogues to friends planning trips to the destinations you've written about. I tell them to read it not for information really (they can easily get that from the internet) but to read them for the description of experiences and instructive insights. Your words take your readers to wherever you are and plunge him/her right into the heart of the action, the taste, the smell, the atmosphere.

On a more familial note on Mother's Day, your blogs are like Mom's wiki postcards and Dad's senti letters rolled into one.

It is my wish that you will have more time to catch up with your back log. I am looking forward to our dream adventure next month to start your next 10 years.

Love, Inday Des

Loida P. Mayo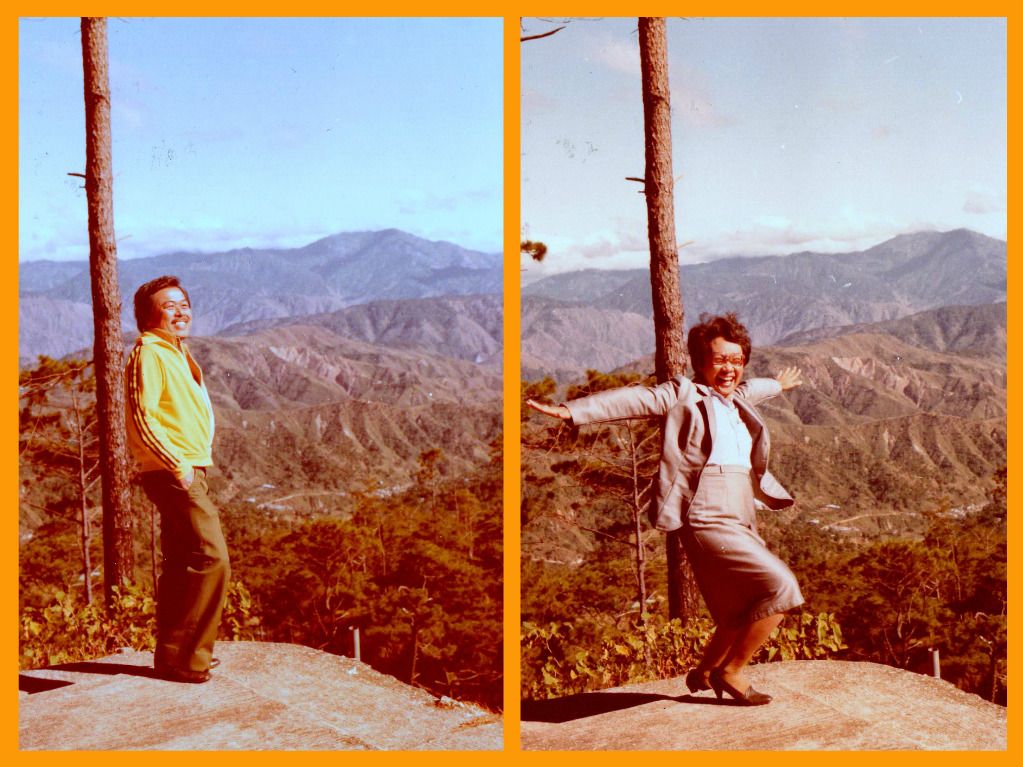 Thank y'all for joining TTT in this journey, sometimes literally, mostly vicariously. Stay on to the next decade on the road with TTT!
****
This blog is dedicated to my parents: Aniano B. Poliquit, Jr. and Agnes C. Poliquit
Thank you for reading! Your support is much appreciated. Donate now: