Boracay Island, Aklan, the Philippines
Early and Late 1990s
Like a virgin. Such was Boracay when I first laid eyes on its brilliantly white sand beaches in the early 90s. It wasn't the secluded paradise anymore that it was in the 80s when it started to gain worldwide renown; electricity had already powered the island. But there was more beach than resort, more nature than amusement park. People came for sand, sea, and sun. Nothing more.
My high school squad and I arrived by boat. The Super Ferry's sheer size kept it from approaching the island any closer. Shock came over us when it stopped in the open sea as our disembarkation was announced. A wooden plank was hastily thrown between the ship and a bangka. It was the closest I got to walking the plank with the added challenge of balancing with my luggage. One wrong step and I would've gone to paradise – in another realm.
Even then, the full range of the tourist caste system was already in place: from the chichi Station 1 to the cheapo Station 3. Our party of six shared one little cottage without a/c. One could guess which station it was.
White Beach was as wide as it was long, but Diniwid Beach easily won us over. The secluded cove became our private pristine paradise. There was no one to photobomb the shots from my Instamatic camera. It was Instamatic before there was Instagram.
Nightlife then was hopping between two open-air bars blaring dance remixes. One was Bazura, the most hap'ning place in the island decades before the wild parties of LaBoracay (Labor Day holiday in Boracay). The name was ominous. The island was on its way to becoming that Tagalog word. The other was Beachcomber, a bamboo bar with a pool table. Otherwise, it was a silent, starry night in the rest of the island.
My only other trip to Boracay was in the late 90s. The burgeoning local tourism boom was in full swing. Transportation was becoming more convenient. This time, Ki and I flew with the now-defunct airline, Asian Spirit (a joke went that you would board an Asian and end up a spirit) to Caticlan Airport with a nipa hut as terminal. It was all part of the appeal of Boracay. Explorer feels, as it were.
Puka Beach was still an open secret, a remote getaway within the island getaway. It was a place to lose the crowds and bury one's feet into its shell-laden sand. The last I heard, it had become a backdoor of sorts with all its sordid connotations.
Nightlife had become more sophisticated. There was an MTV event that weekend in Cocomangas, if I were to trust my rusty memory without the aid of rolls of photos to remind us. Back then, our photo ops were vastly limited by the 36-frame film roll.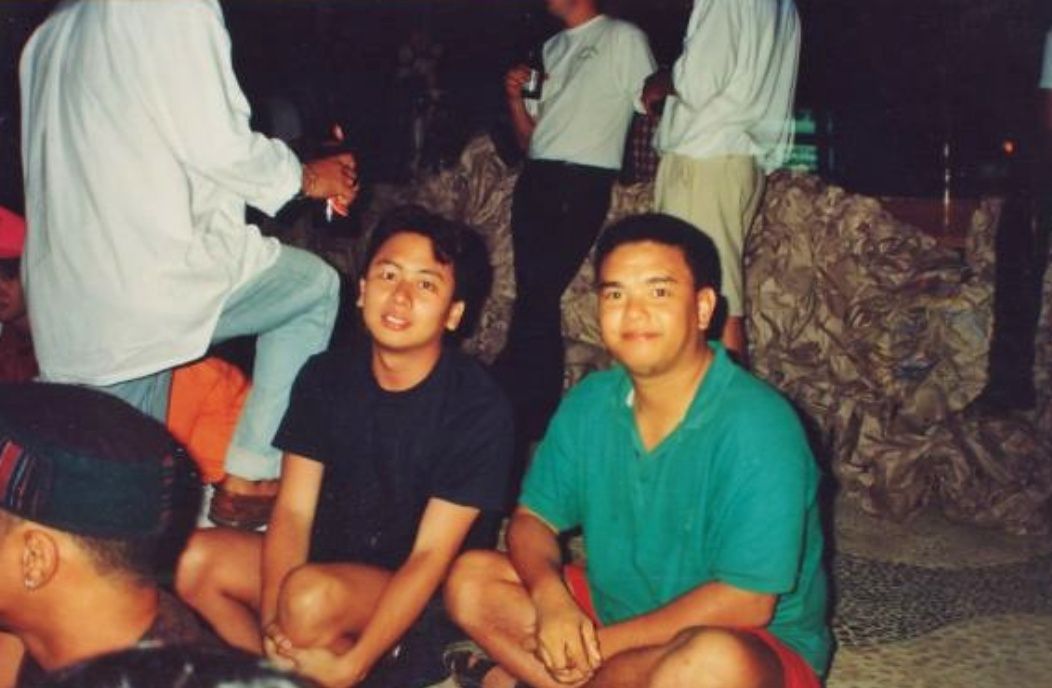 It was then that tourists with little regard to nature began to invade Boracay. They escaped the city only to bring it with them to this supposedly island getaway. I stayed away.
I was kept at bay by horror stories of concrete eating up the splendor of the beach and coral rocks, of commerce overtaking the simplicity of island life, of clubbing drowning out the peace and purity of nature, of a cesspool (as the President gleefully announced to the world) infiltrating the crystal waters.
While it would be naive to expect Boracay to remain virginal, the powers that be should realize it was counterintuitive to whore it out to wanton greed overdevelopment. It all begged the question:
"Isn't nature enough?"
Thank you for reading! Your support is much appreciated. Donate now: