Cebu City, the Philippines
March 5, 2011
He had "scouting in the marrow of his bone," my grandmother wrote about her husband in her memoirs.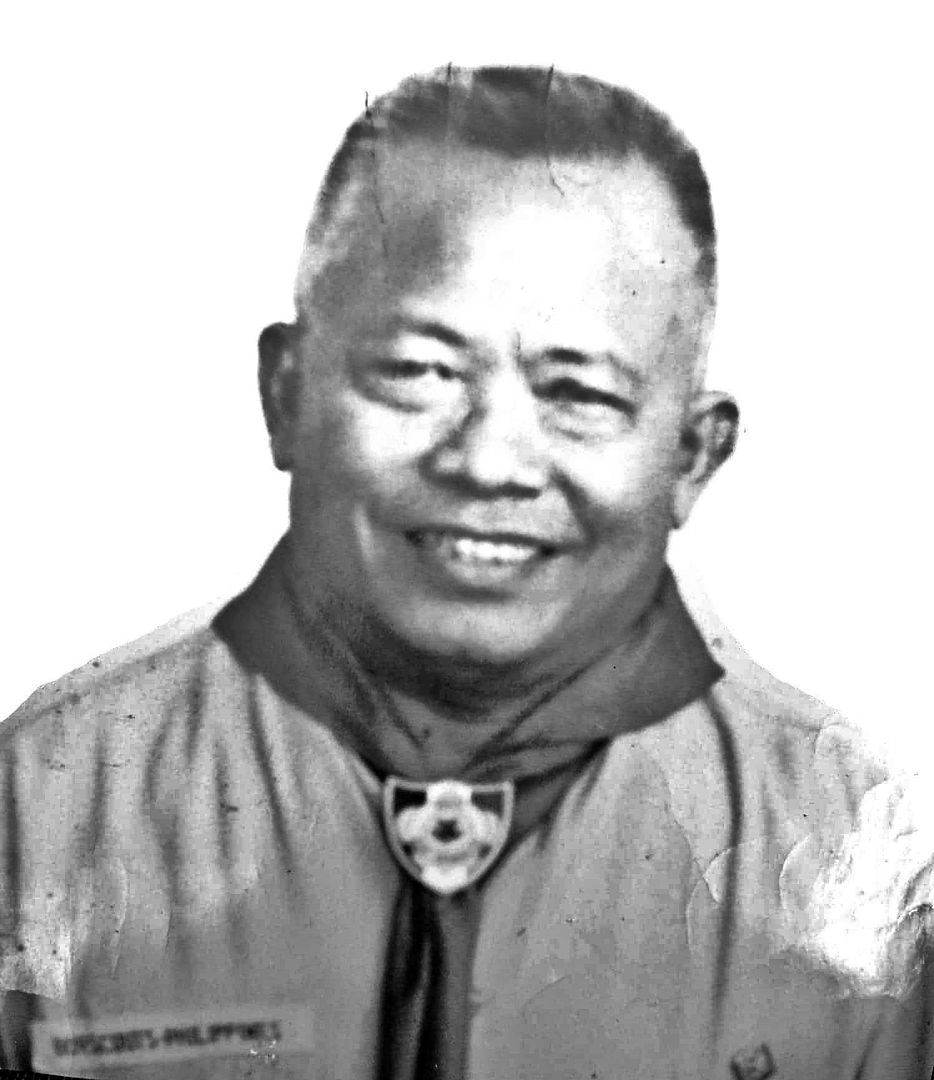 Aniano Velarde Poliquit, my grandfather, was born on April 25, 1904 in Albuera, Leyte. My grandmother called him Aning (to rhyme with her nickname, Tining). My sibs called him Lolo Pops. But he was Mr. Poliquit, the beloved scoutmaster, to boy scouts in all the towns he visited as a scout executive. The scouts would greet him with a song, "How do you do, Mr. Poliquit, how do you do?" Even as the boys grew into old men, the song had remained on auto-memory when they heard our last name. When my mom and I were in New York, a Filipino man we met on the street sang the song when we introduced ourselves!
Alas, I had no memory of my grandfather. No one in the family remembered if I had met him at all. I was too young when the sea claimed him in 1975. But as I added years to my life, the further I looked back on the years I had missed.
My search for bits and pieces of those lost years led me and my friend, Ki, to the island of Cebu, to the summit of a forested highland called Capitol Hills. The odd combination of towering trees, deep ravines, and houses terracing the slopes made the zigzag uphill ride reminiscent of Baguio, minus the cold. It took me decades to embark on this trip, but it took us less than an hour to reach the Capitol Hills Scout Camp from the provincial capitol in Cebu City. The sub-camps were named after BSP (Boy Scouts of the Philippines) officials who facilitated the establishment of the scout camp in the 1960s, one of whom was my grandfather.
Scouting was my grandfather's life, and it had saved his life. During WW2, he was arrested by a Japanese lieutenant for allegedly plotting anti-Japanese activities in their barrio of Tinag-an. As he was led away in the wee hours of the morning, my grandmother wrote, "he looked at us for the last time. Oh, that look! Such look which brought a thousand and one meanings." Knowing how the Japanese brutally dealt with guerillas, proven or otherwise, she feared that she would never see her husband again.
Enterprising as he was, my grandfather convinced the Japanese that he could help in raising the morale of the people. By nightfall, he was back in the arms of his family. My grandmother continued,
He was to organize a jamboree to be participated in by all the barrios in Albuera…The barrio people wholeheartedly cooperated. The jamboree was held after a week's preparation. The Tinag-an group won most of the prizes, much to the delight of the Japanese officials. Aning won the confidence of the Japanese that no patrol had been sent to our barrio. This was done also after a good understanding of the guerillas' side. My husband did the most risky job of being a contact man, a negotiator…between the two opposing factions.

Trinidad Barot Poliquit
It was a testament to how he lived the Scout Oath – to do his best for his country, to help people, to keep his body strong and his mind alert, and to do so honorably.
The sun had just been up when we got to the camp. No one was on hand to give directions to Sub-Camp Poliquit. Only a tarp map for a jamborette indicated its general location. Our cabbie consented to wait as we hiked up the dirt road to explore the camp grounds. Abandoned outhouses served as landmarks in the thick pockets of forest. We met a teen-aged boy who lived in the vicinity but didn't know the sub-camp. He later caught up with us after asking someone else and pointed to the fringes of the camp. Further down the slope was a prison.
Maintenance of the sub-camps seemed dependent on their proximity to the admin building. Sub-Camp Poliquit was hidden way back at the borderline. We found a ramshackle mess hall and the camp site was overgrown with weeds. We imagined the clearing to be where scouts pitched their tents as officers kept watch from the hall. It was rather disheartening to see a place named after one's grandfather in such a state of disrepair.
Then I sensed a presence following me, nipping at my ankles. I called out, "Lolo Pops?" I felt a soft, wet dab on my exposed leg. A little white goat was licking me! It was probably the kid of the star of Si Goat da Wonderful, a Cebuano TV series reportedly shot in the area. Could we be both honoring our deceased ancestors?
This was the closest place to a grave site I could visit. My grandfather was never buried.
Scouting was my grandfather's life, and he gave his life for it. He was traveling with his then 10-year-old grandson Janus from Cebu to Leyte when an engine explosion sunk the ship they were on, M/V Tagbilaran. It may have been overloaded too. He ordered the boy to quickly get on a lifeboat as he stayed on the ill-fated ship to help women and children to safety despite his age (he was in his 70s then), failing eyesight, and difficulty in walking. He must have gone down with the ship. He lived and died by the Scout Oath to help others. Mr. Poliquit was a Boy Scout up to his last breath.
Janus made it to an island and lived to tell of my grandfather's selflessness. My dad spent a month in Cebu and surrounding islands looking for his body. Dad even asked then Defense Minister Juan Ponce Enrile to send frog men to the depths of Camotes Sea for retrieval operations. My grandfather was never found.
My grandmother literally dropped dead a few years later, presumably from a broken heart.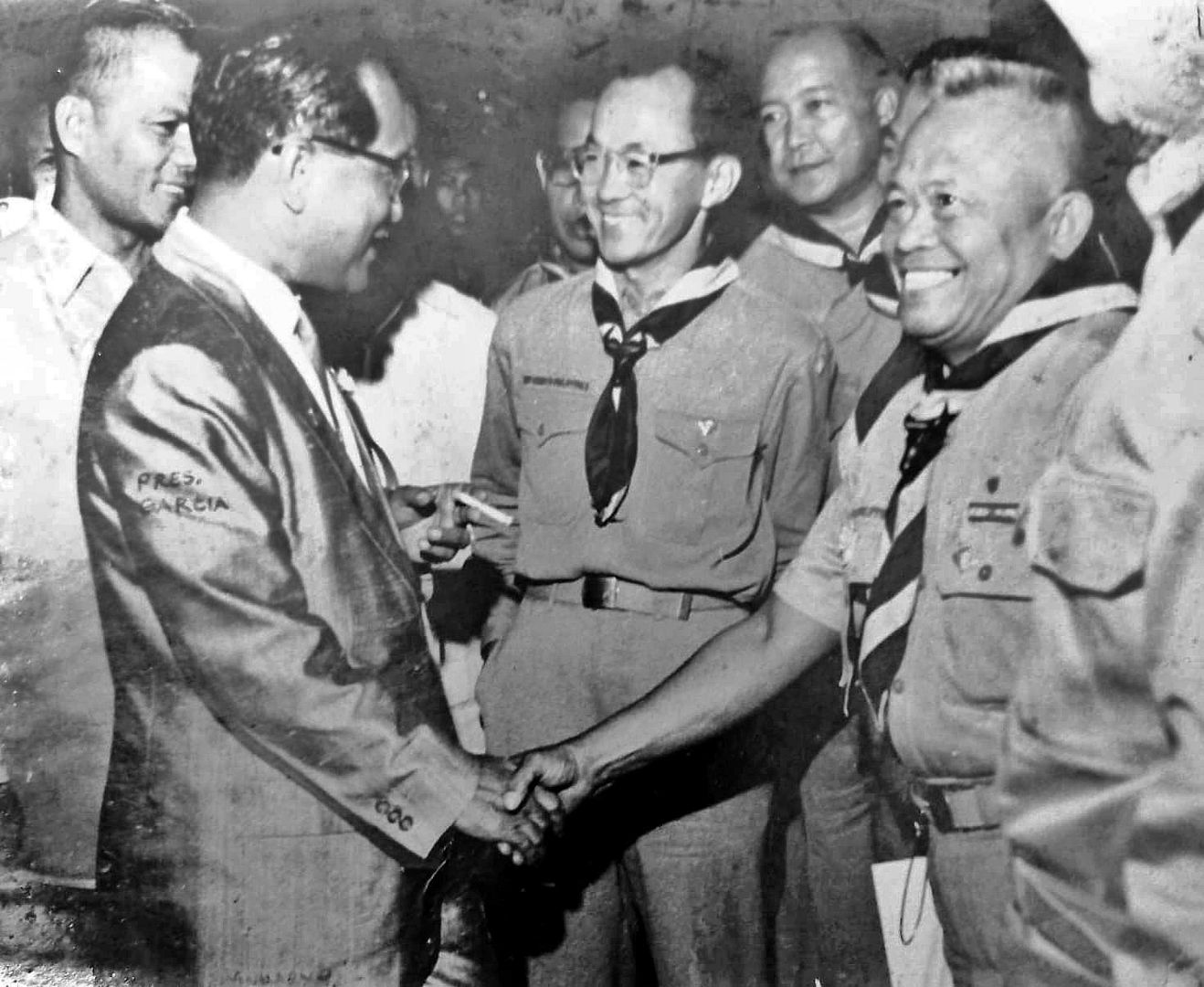 I may not have memories of Lolo Pops, but, at the very least, I could remember the place that defined his life and death. And so I made the trip to Sub-Camp Poliquit to pay my respects to my grandfather, the hero.
Thank you for reading! Your support is much appreciated. Donate now: